Yeah baby, it's getting cold (I mean freezing!) outside! I did have fun assembling this "Wintage" style outfit and taking photos! Yes, I'm not a stylish person and I do feel a little awkward standing in front of the camera. Nonetheless, the photographer has to be photographed at some point in life. So rather than standing happily and confidently behind the lens, I'm now the focal point. 😛
As the title suggests, this outfit post gives you some tips and tricks on how to stay warm during the winter, without a jacket and ten layers of jeans of course. I've lived in places that go below -25 degrees C during the winter for eight years, so I know how to stay warm.
Top tip! Get yourself some thermal underwear/clothing from a sports retailer because it really helps! Below, I am wearing a McKinley thick thermal top and some ordinary leggings from H&M (but I would have opted for some thermal leggings during extreme weather conditions). And then, just wear something loose and stylish on top to cover up the rather "unflattering" thermal wears! 😛
Yes, the thick layers will make you look a size or two bigger, but it does keep you warm!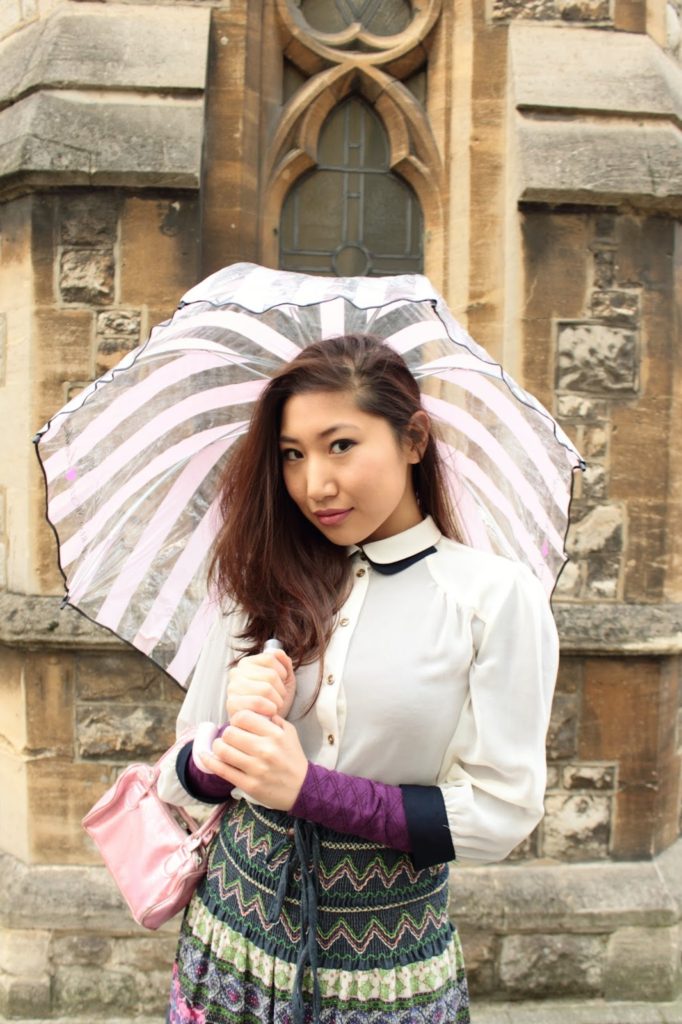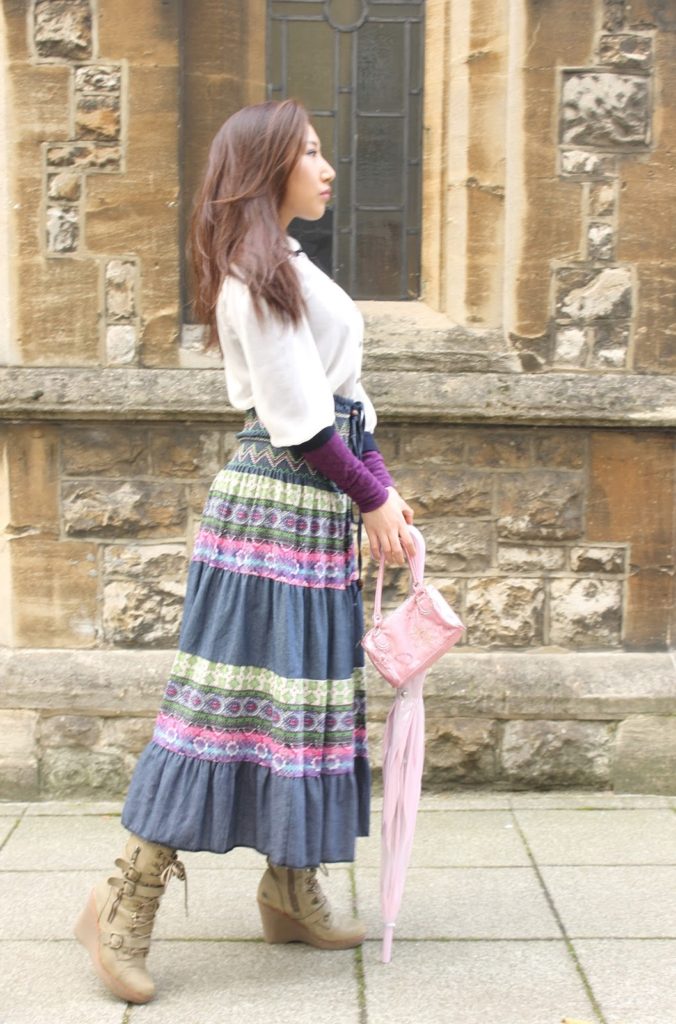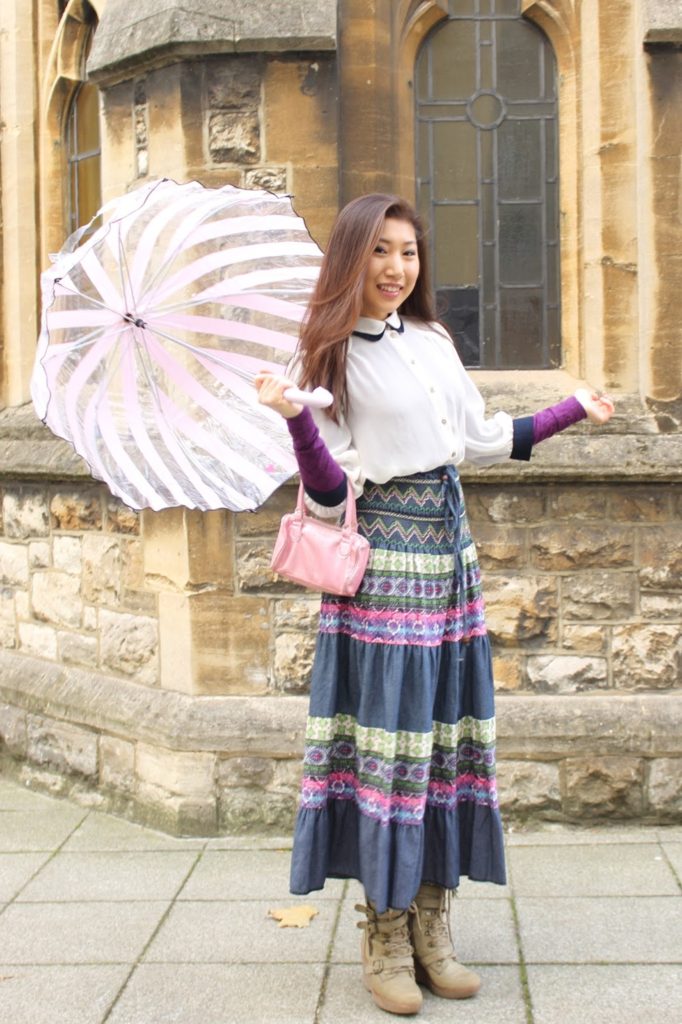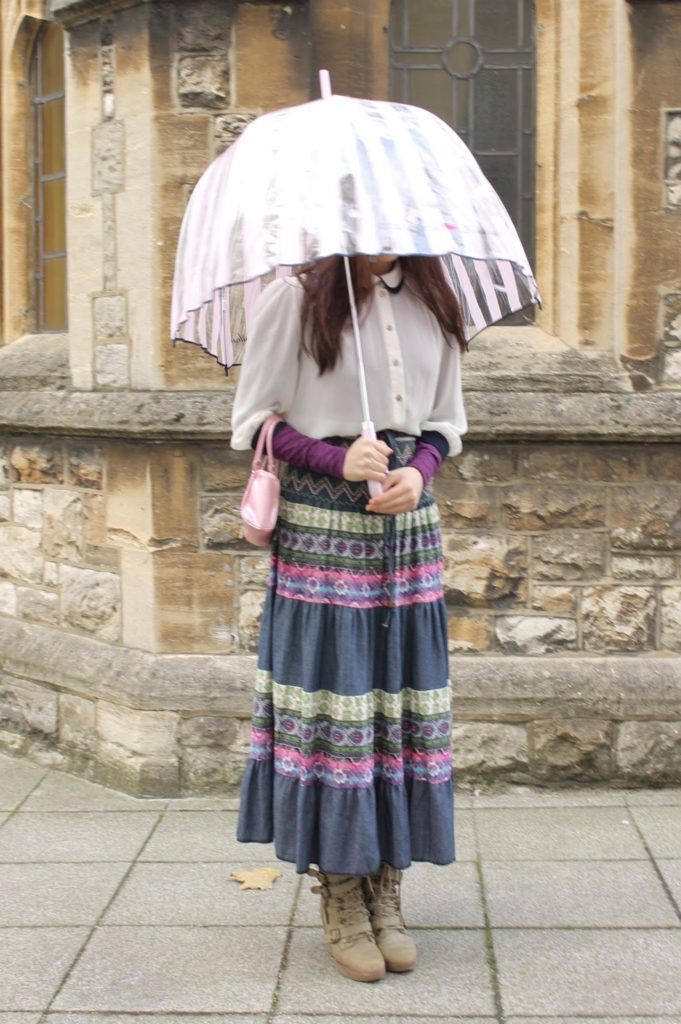 What I'm wearing (OLD OLD STUFF):
Thermal top from McKinley (£39 exclusive to InterSport Norway) – similar one
here
Asos Blousse with Double Collar (£32 discontinued) – similar one
here
Maxi Skirt (N/A, a gift from my grandma) – "not so" similar one
here
Aldo Boots (£60? discontinued) – similar one
here
Tiny Pink Bag (N/A, I've had it for 6 years!)
Victoria Secret Umbrella (N/A, for buying too many bras)