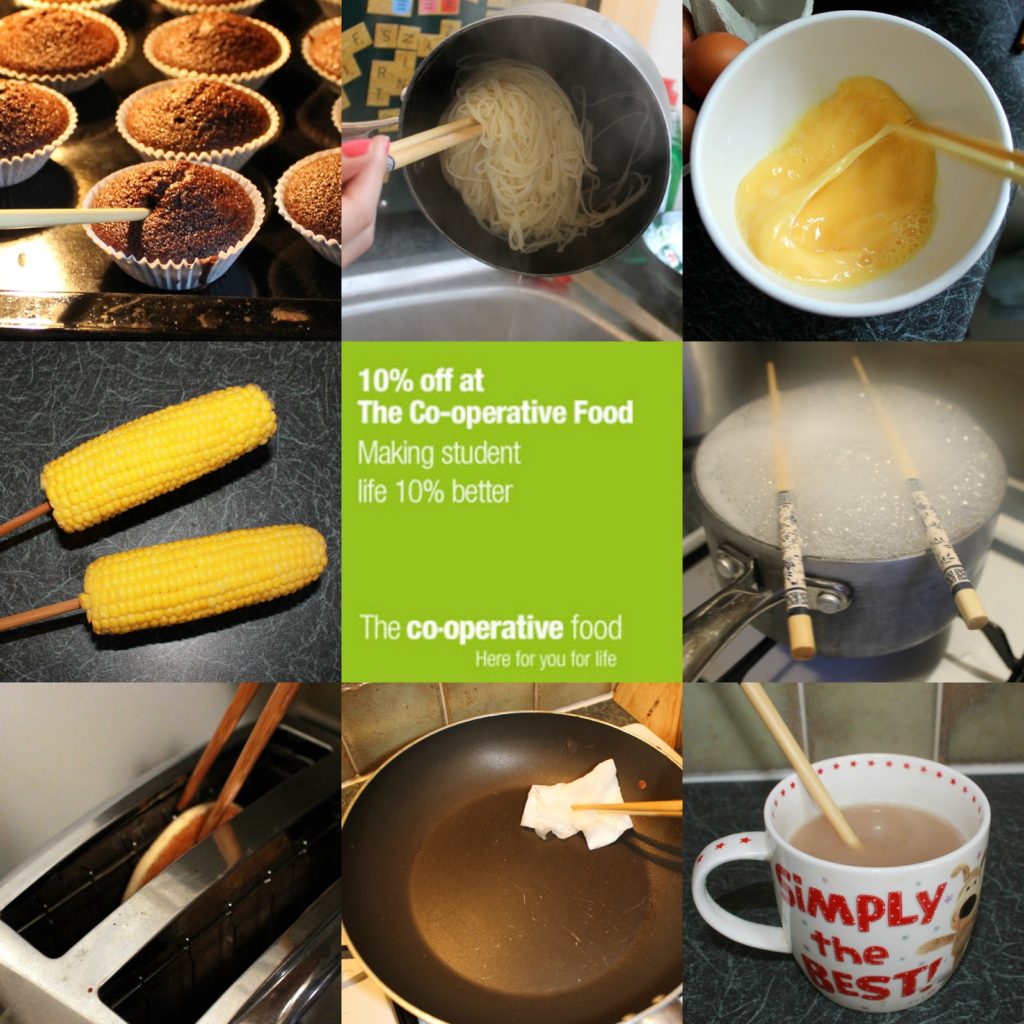 Co-operative Food
teamed up with
NUS
in September 2013 to make student life just a little bit easier. So if you're a student and have a
NUS Extra Card
, then you can get a 10% discount on all grocery shopping all year round. I spend around £30 per week on grocery (yep, just a little expensive in London), which adds up to £1560 per year and 10% of that is a whooping £156. That's like 10 MAC lipsticks! <3 <3
Will I be enjoying this offer?
Probably not, seeing that I won't be a student anymore in less 3 months and Imperial isn't a part of the NUS program.
Of course, seeing that I now own a complementary
NUS Extra Card
. Anyways, in order to get the word out there,
Co-operative Food
has asked me to share some of my kitchen hacks! I thought it's a really exciting project and I jumped to the chance! Also to "spice up" my blog a bit with something other than beauty (or do you think this is rather out of the blue?).
I'm probably one of the worst cooks you'll ever know, but I certainly know how to hack my food with a pair of chopsticks! The magical life saving tool invented by my ancestors! "Simplicity is the ultimate sophistication" – hence a pair of sticks is all you need. I know that there are a thousand super exciting hacks out there that a lot of you already know about, but I really wanted to show you these hacks because I feel that they're unique to me. Something that I've been doing throughout my life, rather than Googling up the best hacks out there and summarising them on here. I'm sure these ideas are not unique, but this is the reason why I keep chopsticks in the kitchen. Besides, they're ten times easier to wash than a fork, a knife, a sieve and a whisk!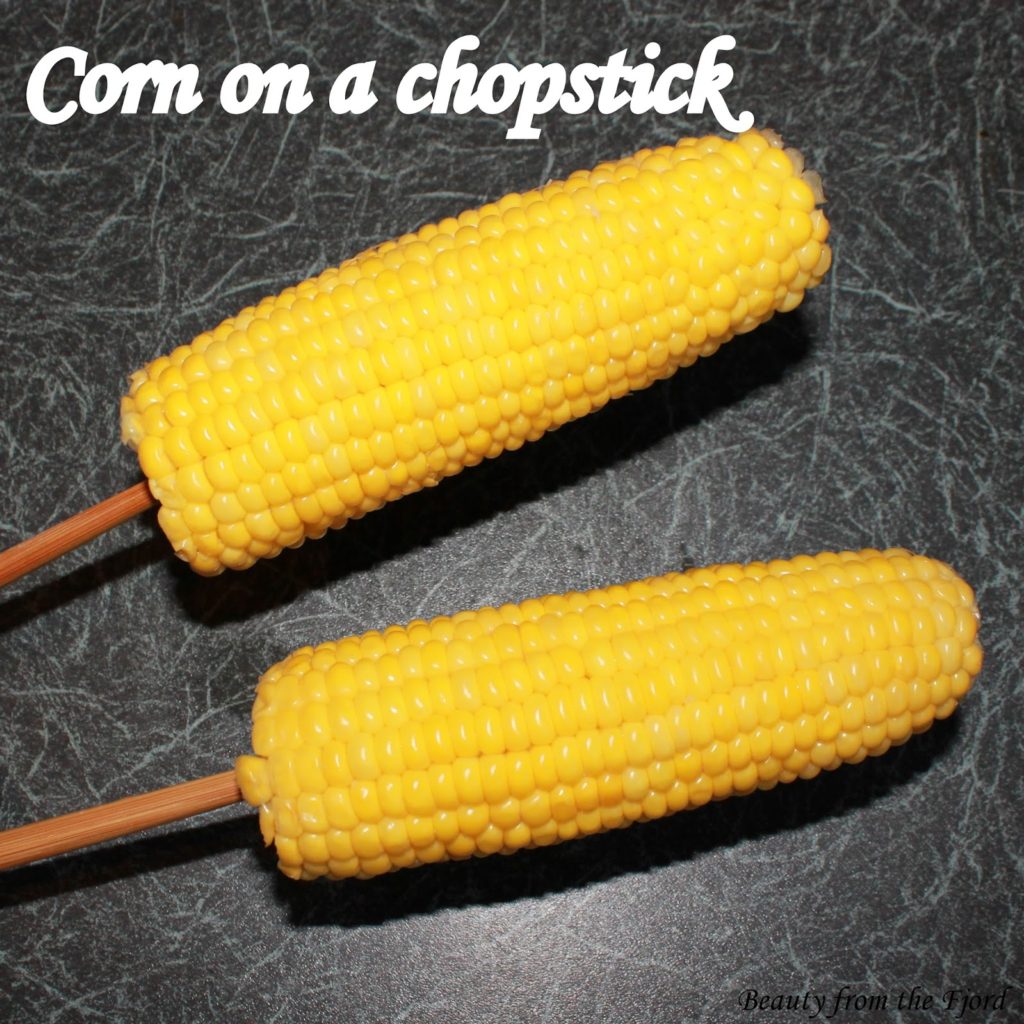 Corn on the cob on the chopstick: Trust me, this is the ultimate way of eating corn on the cob! I've never eaten a corn on the cob any other way!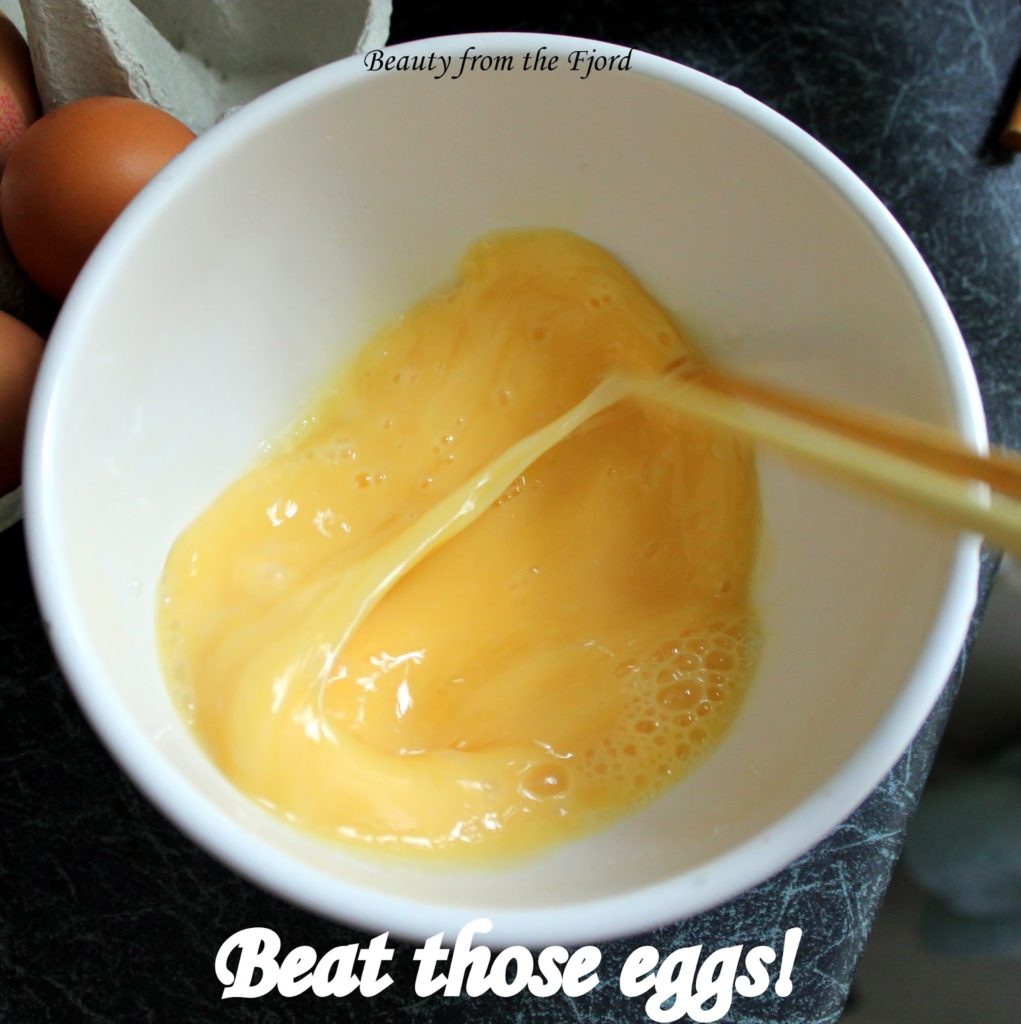 Chopsticks for beating eggs? This is one of the most classical uses for chopsticks! If you're from China, then you probably know this trick. Don't try this if you're making a cake from those eggs, but it's a quick and simple method for making omelettes and scrambled eggs.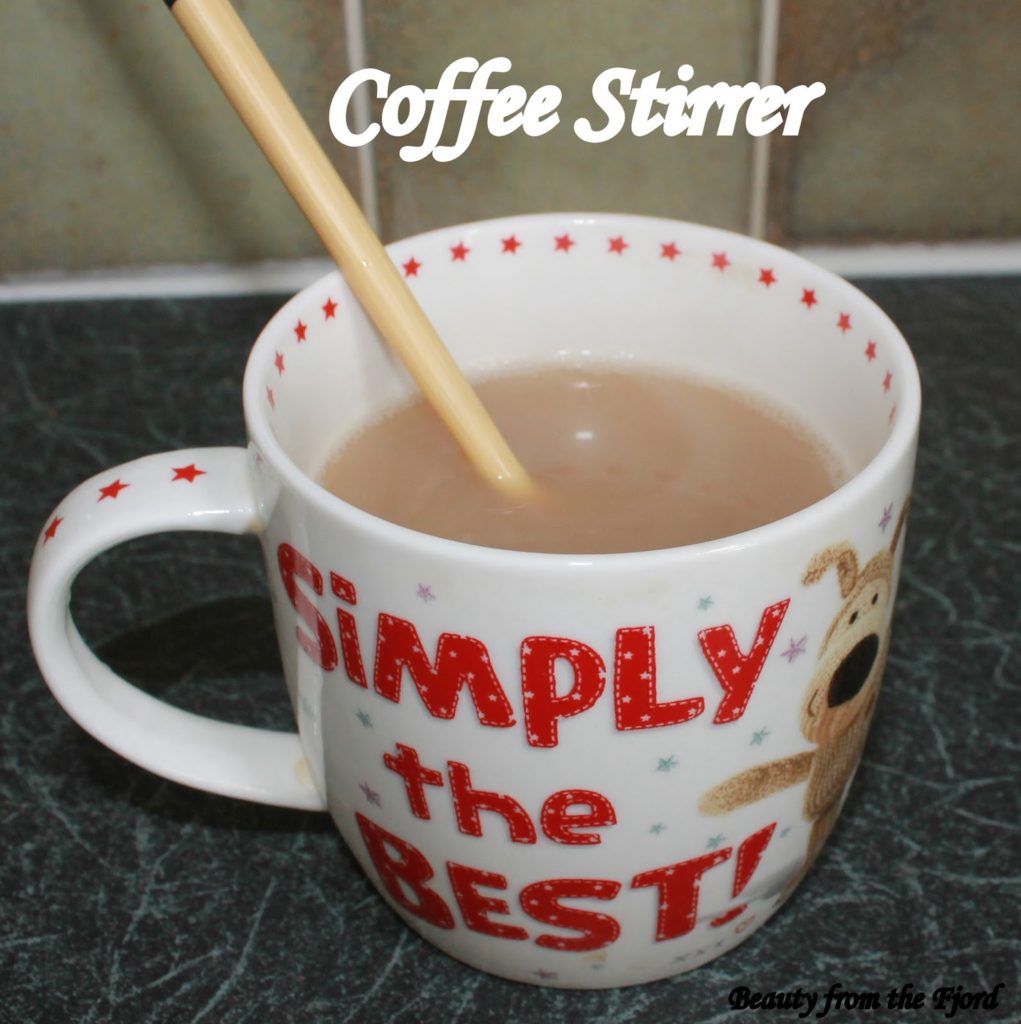 Coffee Stirrer: Wow! It even looks like one! So why do I chose a chopstick over a spoon? Well, it's super easy to wash and things like this matters when you don't own a dishwasher!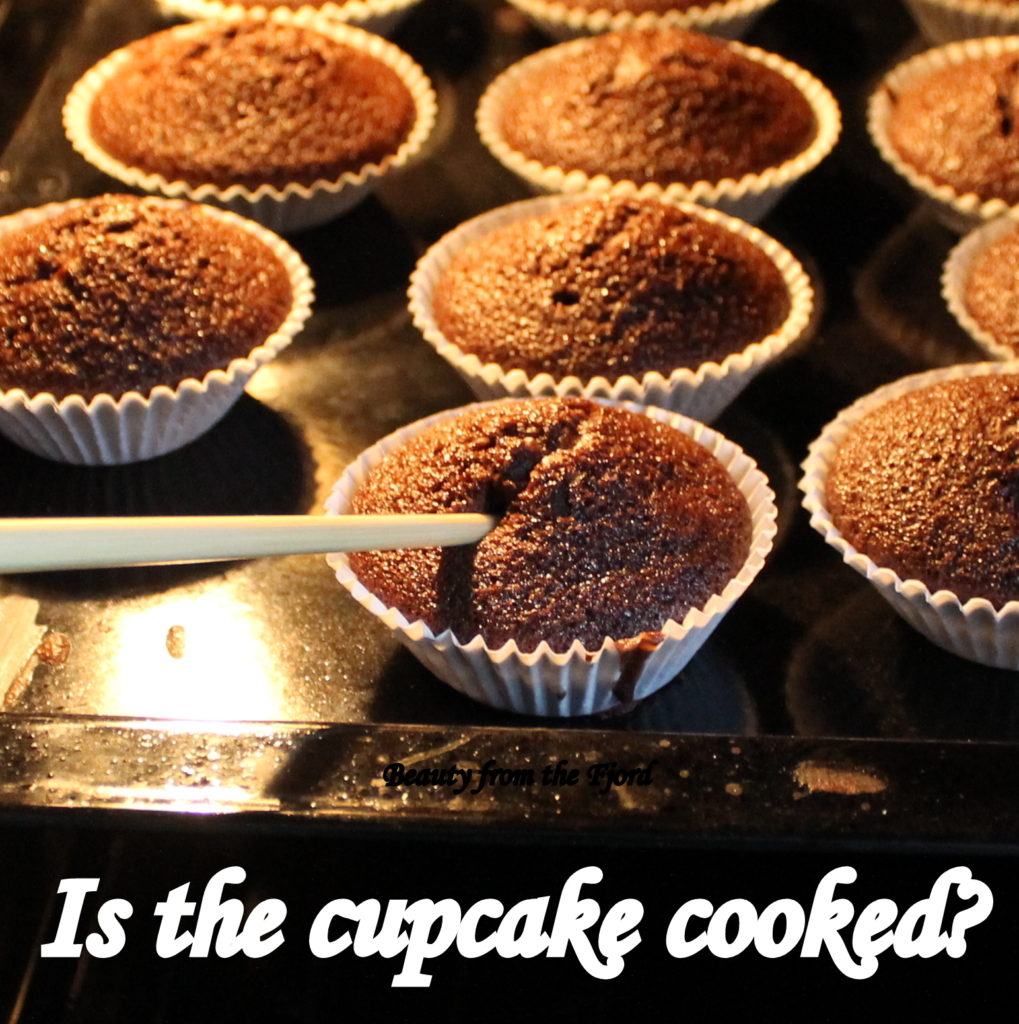 Cupcake Skewer: Surprise me by saying that you don't already know this trick! The best way to check if your cake is cooked is by poking it with a toothpick, literally. If the toothpick comes out wet, it needs some extra time, if it comes out dry, then your cake is ready. But hey, who wants a burnt finger in the process? Use the chopstick you got from Wasabi instead. 😉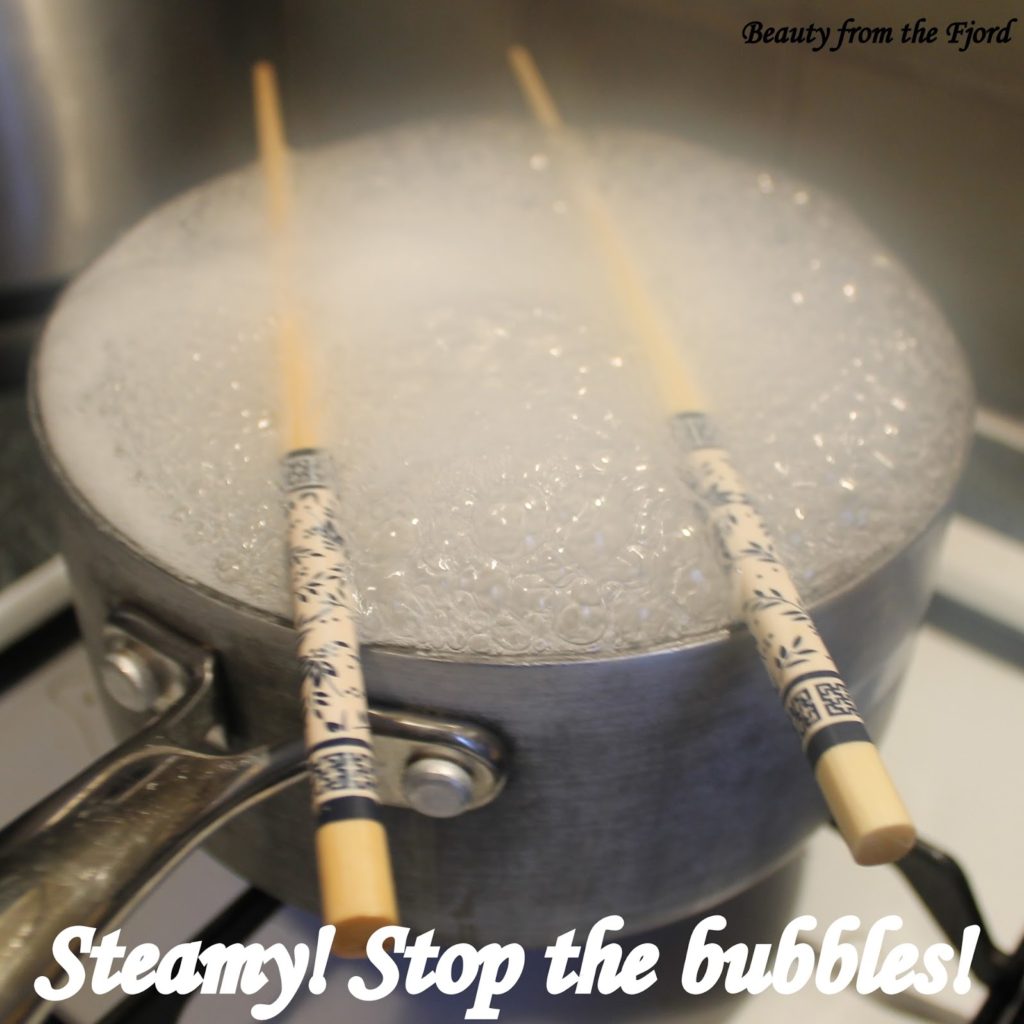 Stop the water from overflowing: Not that my pan ever looks like this! If you want to stop the bubbles from overflowing whilst you're cooking noodles, rice, spaghetti etc. then place a pair of chopsticks on top of the pan. It won't completely stop the explosion in the pan, but it'll make things look less catastrophic!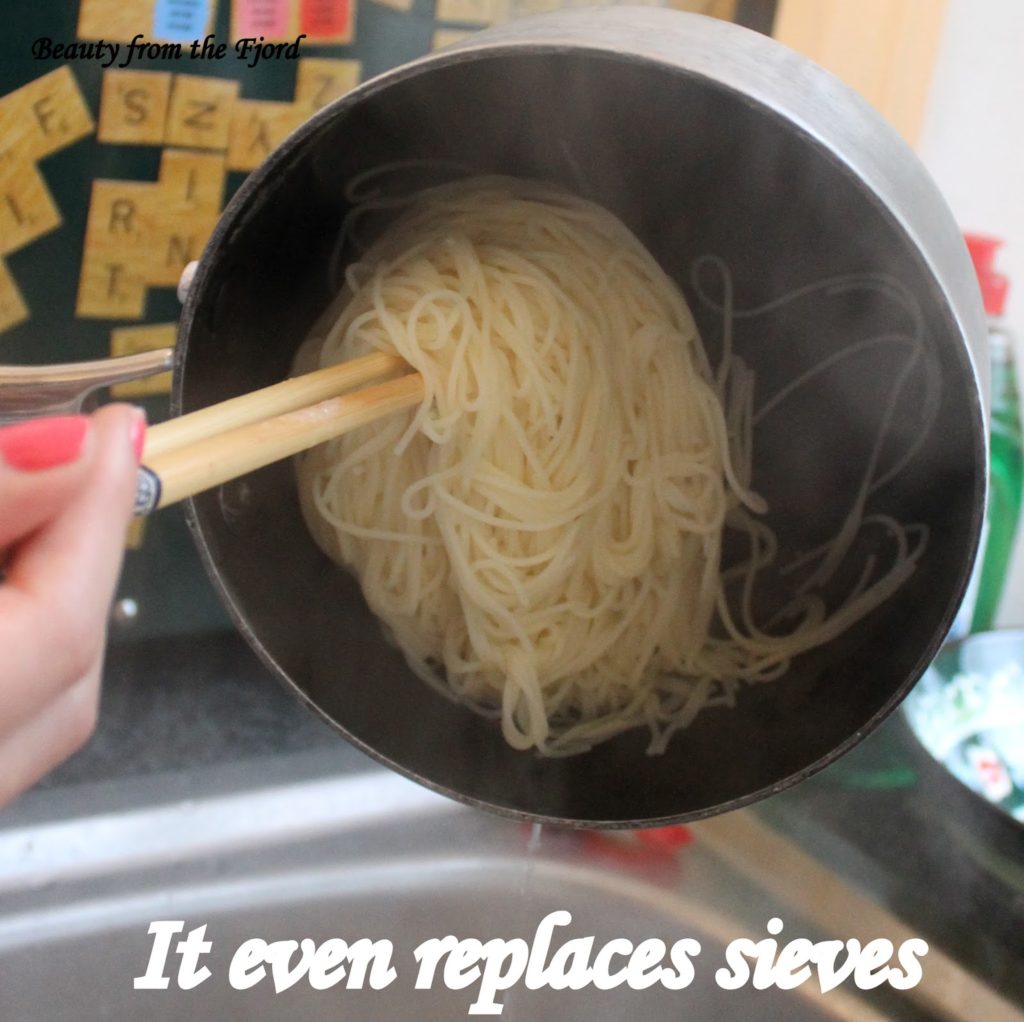 This is the best of draining noodles and spaghetti. It'll take a few attempts to master this technique, but it's definitely a life saver. I mean, no one likes washing up sieves! By the way, don't try this with rice for obvious reasons.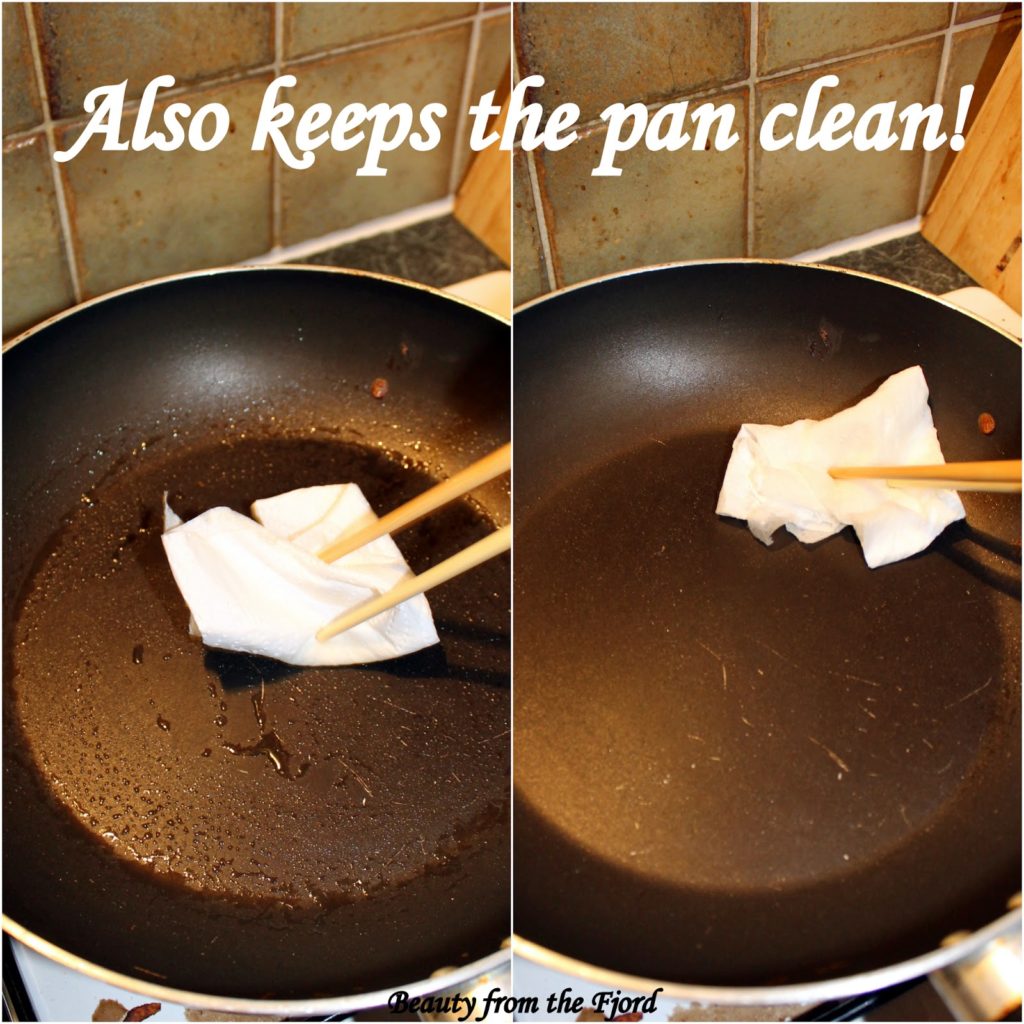 Chopsticks for cleaning pans? Really? Well, it works indirectly! If you want to get rid off the oil in the pan quickly after frying up the veggies, then grab a kitchen towel for a quick clean up before sizzling those bacon strips! This method doesn't clean the pan completely for obvious reasons, but it's a easy way of getting removing any excess oil, especially before washing the pan.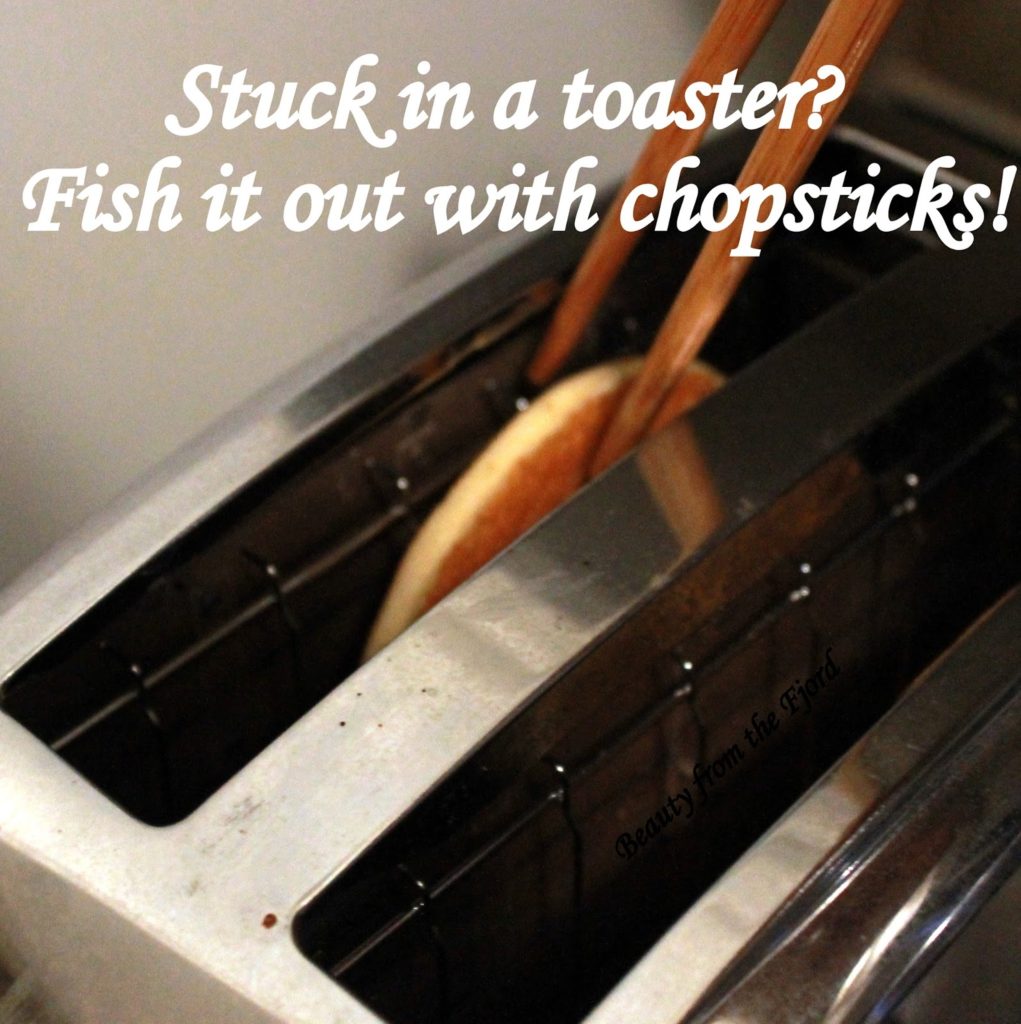 Do you toast pancakes? I do, and they often get stuck in the toaster because they're so small. Isn't it just a little bit frustrating when you just want to get it out, but the toaster is 200 degrees too hot! Yes, you can fish it out with a fork, but for a hole free pancake, try using a pair of chopsticks.
Have I convinced you to get a pair of chopsticks yet? When you're a student and can't afford a bunch of fancy cooking tools, ask for some disposable chopsticks at your local Chinese restaurant/takeway. They're cheap, biodegradable, take up no space and they're super easy to wash. I know these hacks aren't in rainbow colours, but feel free to check out the other hacks
Co-operative Food
have in store under
#Coopfoodhacks
.
*This is a non-paid project, but I was sent a mini "food hamper"