Hey guys! Sorry about the little absence on here and on twitter. I had a really important deadline on Friday so I basically spent the whole of this week writing a report on Moldflow and injection moulding (!!!!). Thank god, no more of that….. until next week. 😛
Anyways, I'll stop boring you with these "not-so-exciting" terms and move on to something cute and girly. Earlier in February I attended an event called
"All you need is love!"
organised by
Bloggers Love
(of course). There I met lots of well-established and up and coming beauty and fashion brands.
Iridescence
is one of them. The lighting at
Eclipse Cocktail Bar
(where the event took place) wasn't great for showcasing fancy products, but
Iridescence
shone through that! Beautiful, bold, sparkly jewellery is not something to miss. So if you like vintage, limited edition, statement accessories at an affordable price, then you should definitely take a look at their
website
! In addition, if you're a man and you want to surprise your lady (hint hint!) with an all-in-1 package then you could always buy a
VIP Package
(card, chocolate and bubbly) to compliment your chosen jewellery.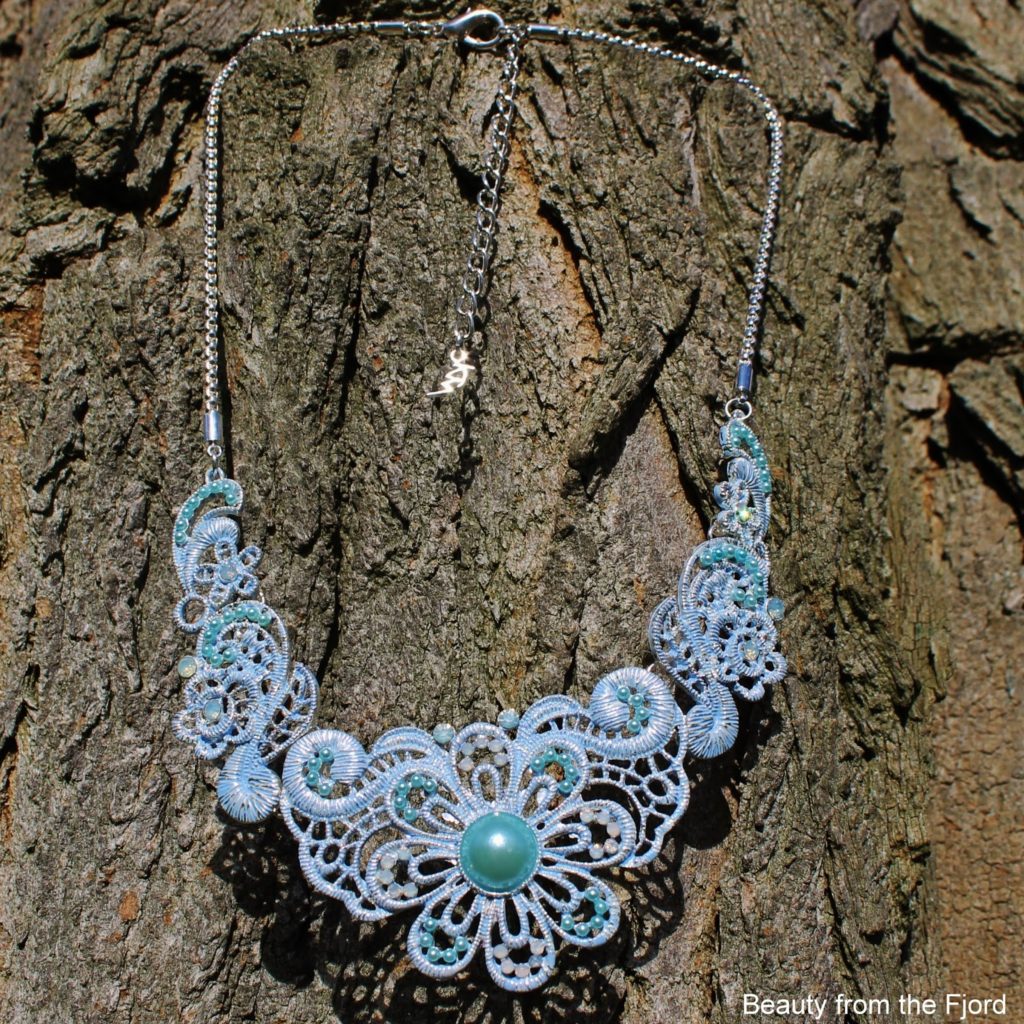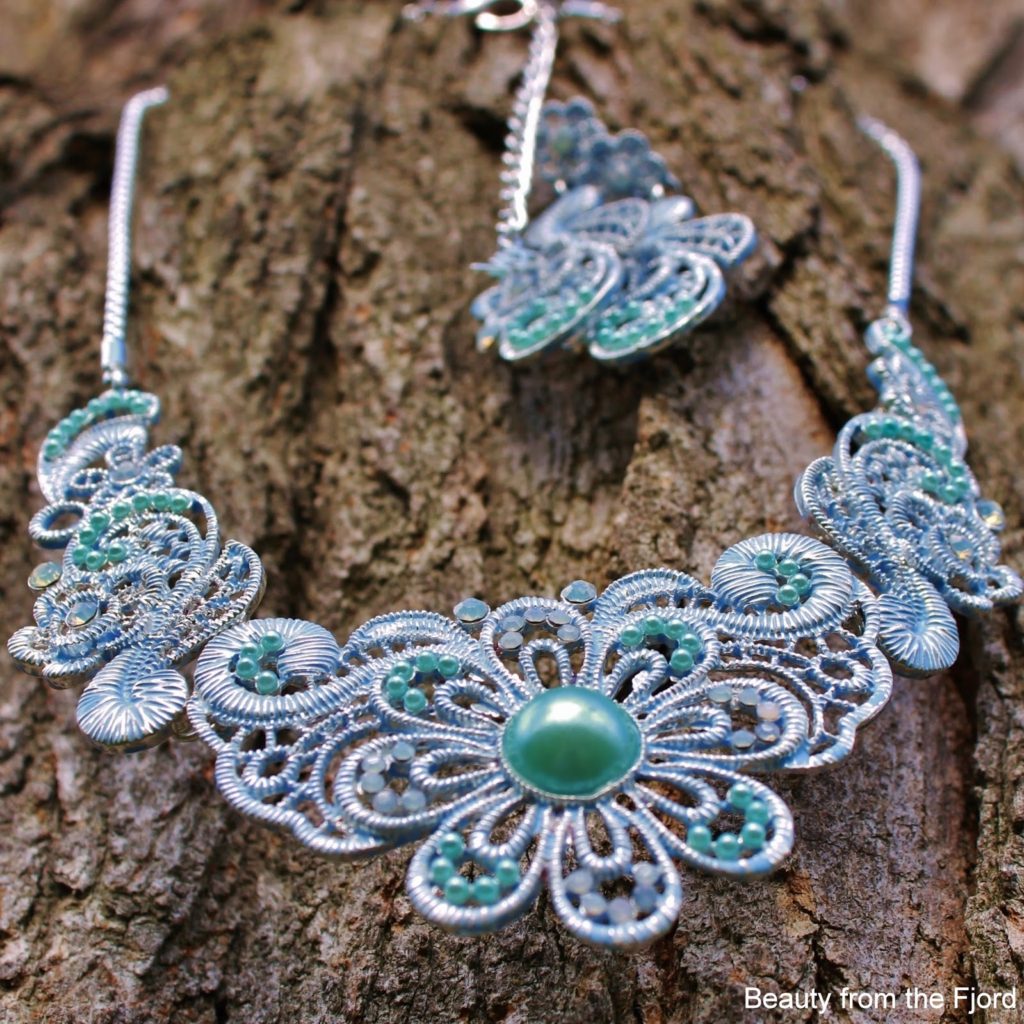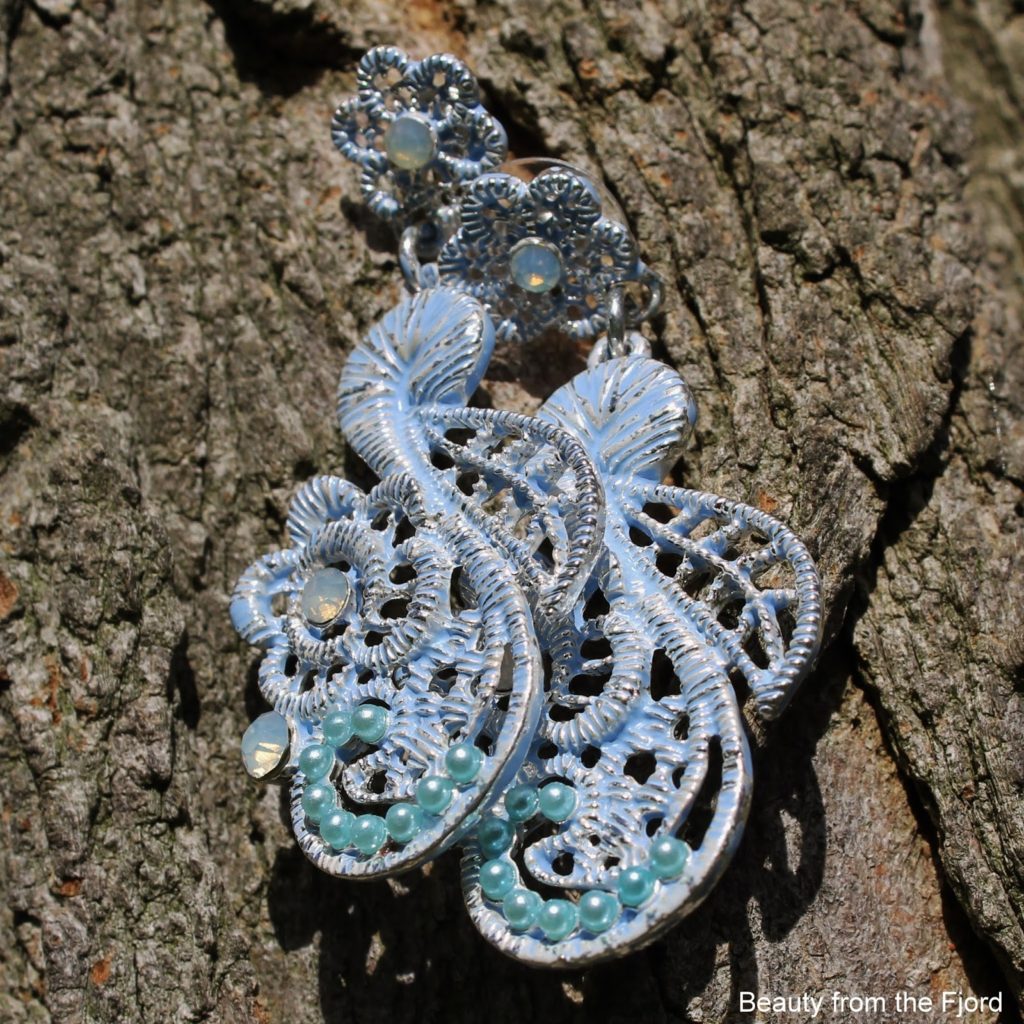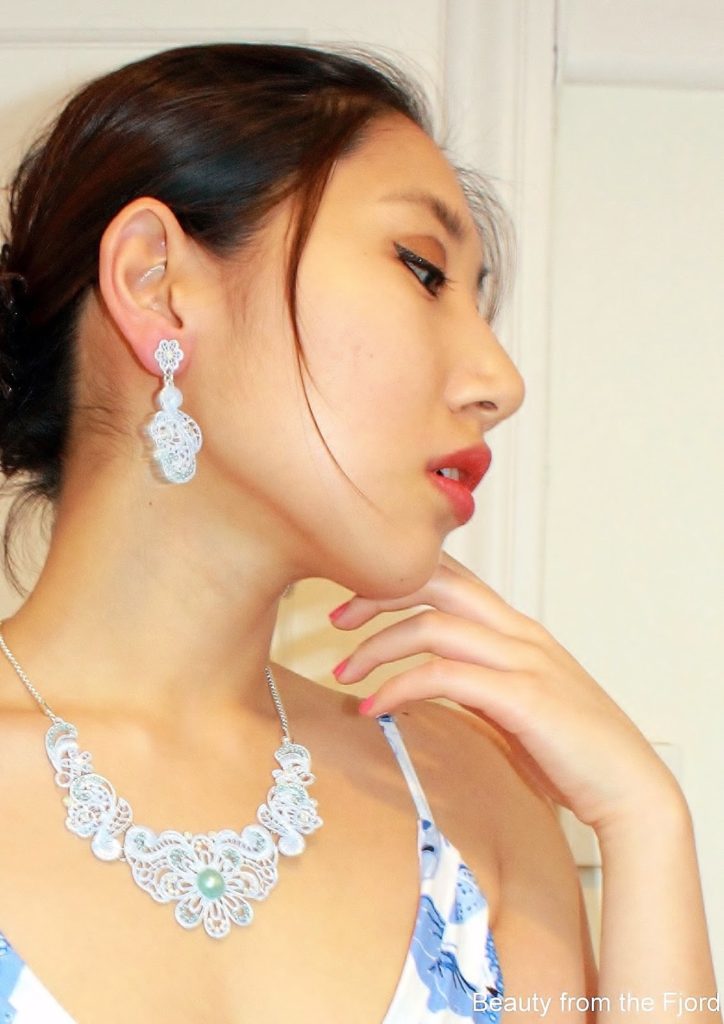 Iridescence Blue Vintage Lace Necklace and Earring Set (£35)*
I received this beautiful baby-blue necklace and earrings set* at the event. I thought it was very generous of Sam, manager for
Iridescence
, to let me chose anything I wanted on their display table! I'm usually really bad at making quick decisions, but not this time because this blue lace-looking statement necklace stood out!
This particular one is not available on Iridescence's website anymore.
I love the colour and design of this set! The only thing that made me go a bit gaga is how the earrings are identically, not symmetrical, so they look a bit miss-matched when I'm wearing them. Does that make sense? But it's not noticeable unless you study intently, like me! haha
Behind the scene background:
I haven't had time to explore London lately, so the background for this is pretty simple. I thought using a tree as a background would make a baby blue coloured necklace stand out! Anyways, look who came to visit! This little guy came and said "hi" while I stood and took the photos. 🙂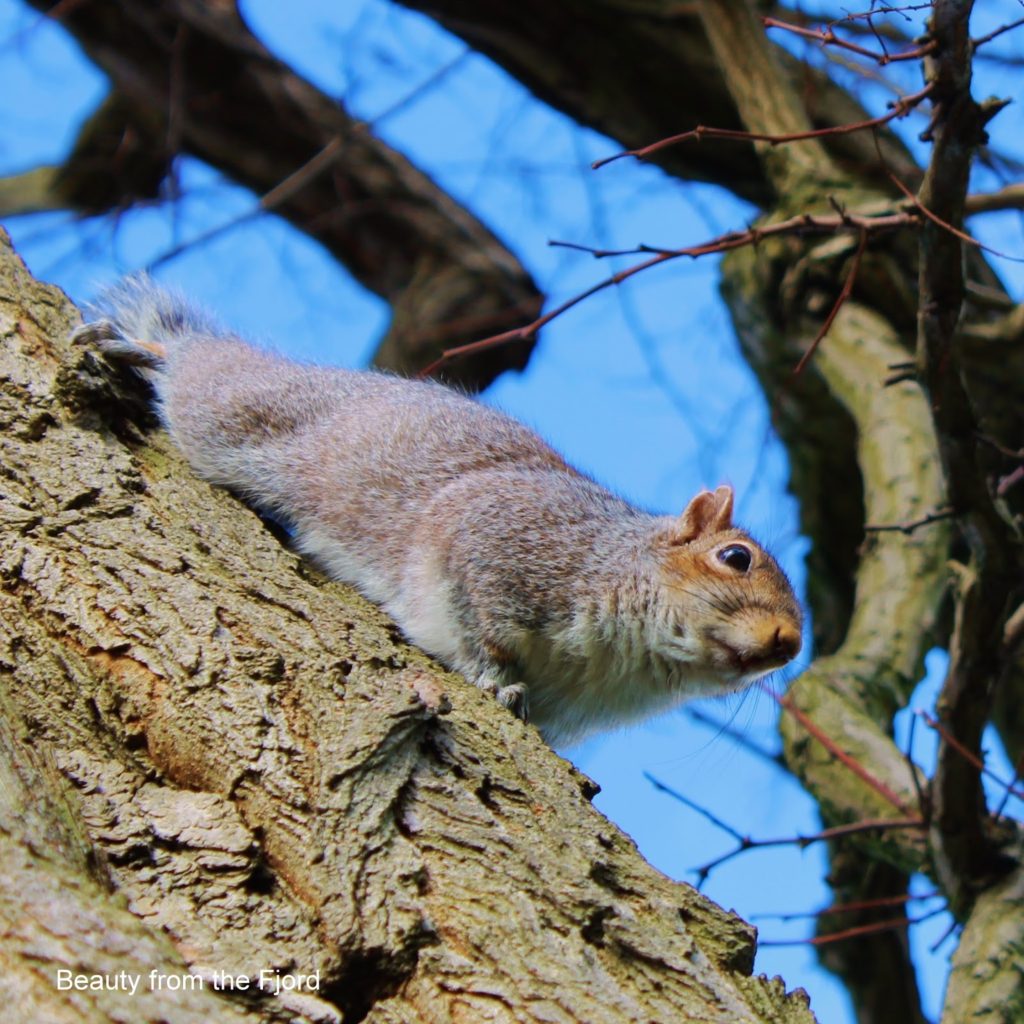 *This product was gifted to me, but views are my own