David Swimwear is an Italian brand specialising in bikinis, swimsuits, cover ups and kaftans. All their swimwear are absolutely gorgeous with a lot of attention to details and embellishment. The patterns are super exciting and the swimwear themselves are very figure flattering. The swimsuits are designed to have tummy tucking effects by using high quality fabric. Besides, David Swimwear are well padded for that extra lift!
When Wendy from
PR Genie
asked me to review an item from the
David Swimwear 2013 Collection
, I got super excited. I have a few bikinis that I love at the moment, so what I really needed was a swimsuit with tummy tucking control that I can wear to the pool.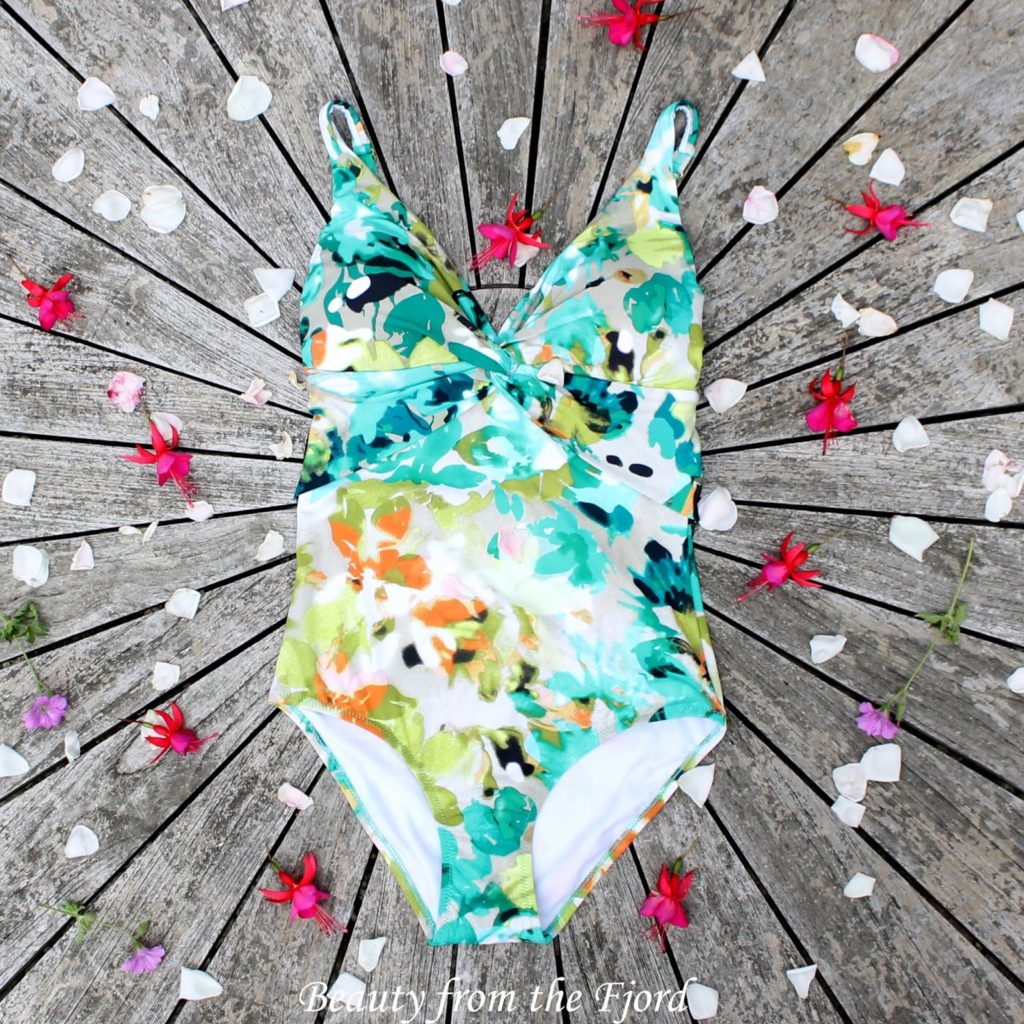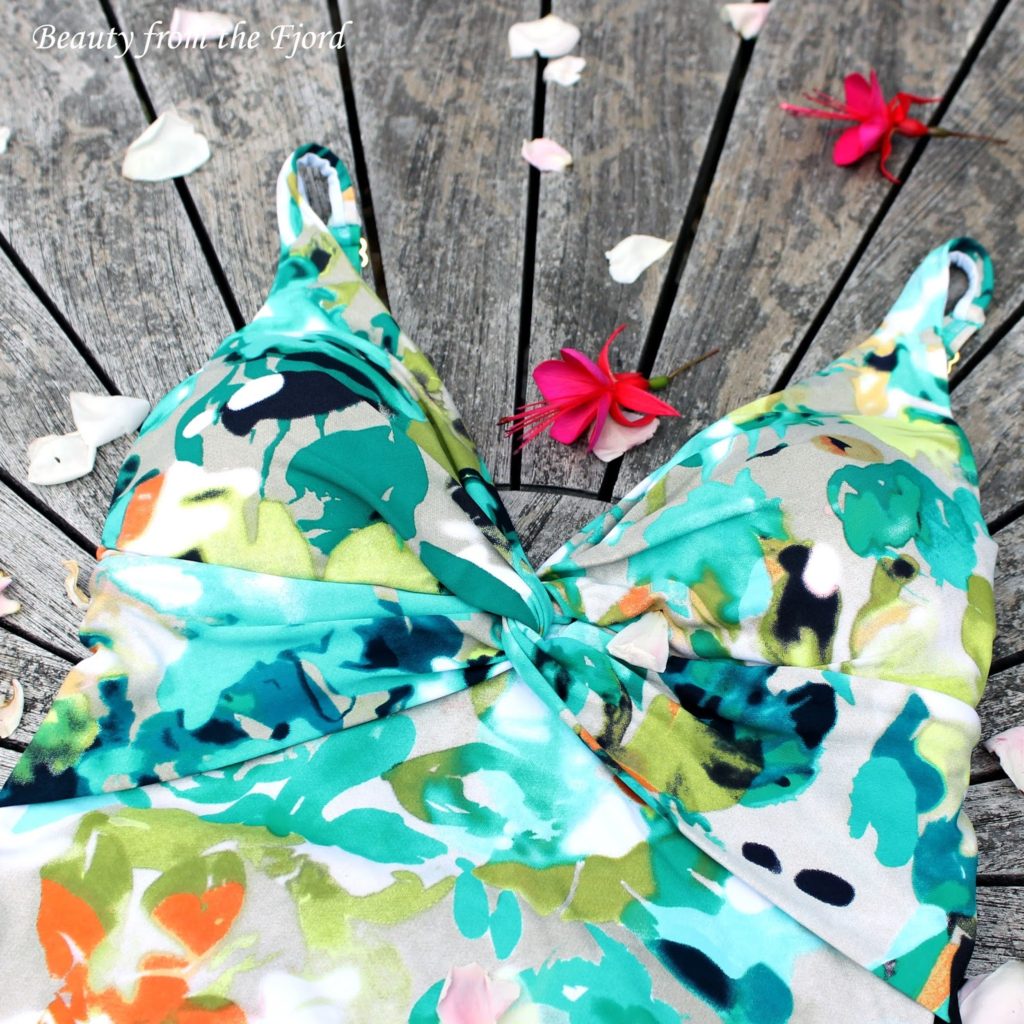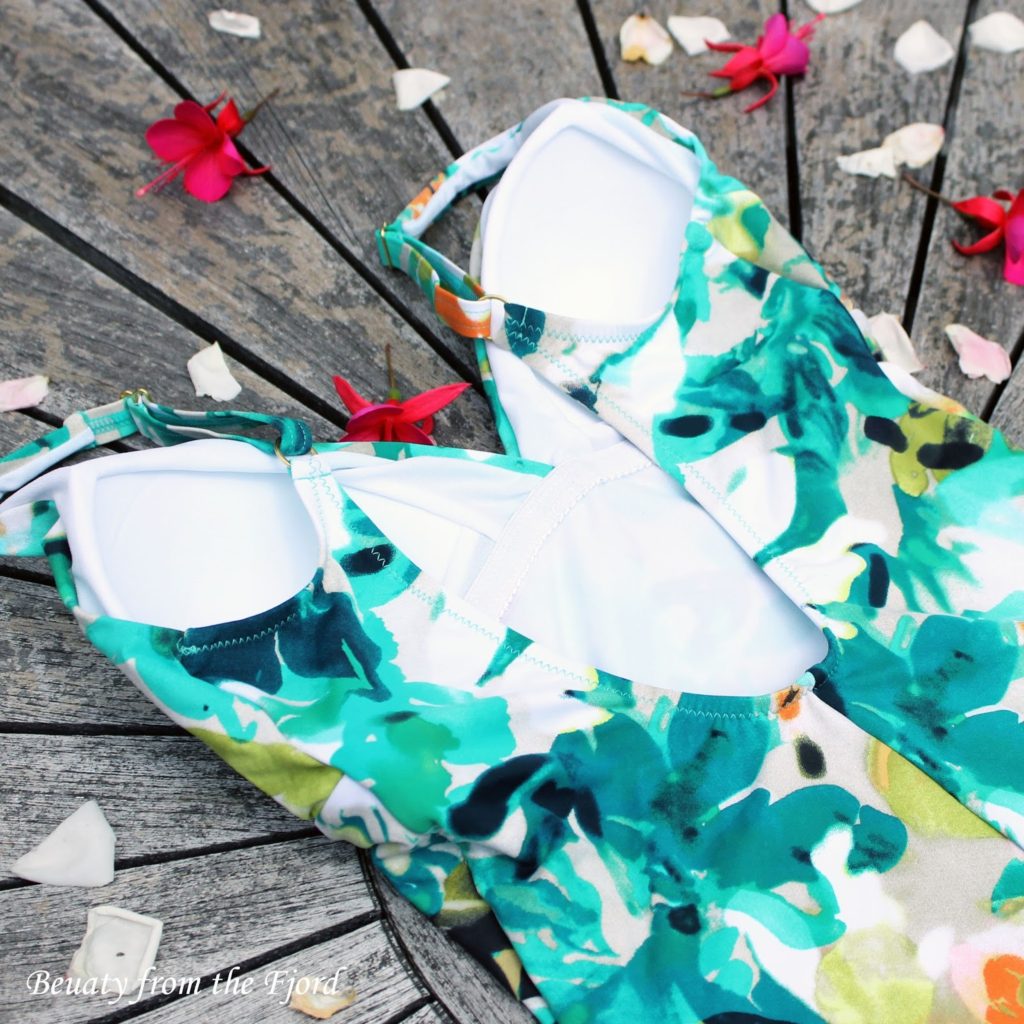 David Samantha Swimsuit – Vacanze Italiane* (£95)
;
Product Description:
"Yet another fine example of how nature can be used to create a beautiful item of swimwear and how a designer can alter it to make it their own. David has used the image of a jungle to create something lively and energetic, but it's no simple reproduction. The shapes they've used are actually abstract blotches of colour, but layered in this expert way to give the impression of a sea of foliage. One of their cleverest designs."
My View:
I love the patterns on this swimsuit and the colours are perfect for the summer. I wouldn't wear it for a sunbath at the beach (because I like my belly tanned too), but it's something I'd wear to the pool at a nice hotel or a resort because it's nice and pretty to swim in… definitely much more flattering than my black Speedo. haha!
If you're body conscious, like me, then you'll love this David Samantha Swimsuit because the abstract pattern acts as a distraction, so no one can actually tell whether your belly is flat or not. Besides, with the light padding, scoop back and twist front the attention will surely not be on the belly.
The size of this swimsuit is 12, which is the only size available for review. However, I think the sizes of David Swimwear is very flexible, I'm a size 10 plus or minus one size (depending on the shop), but I think anyone ranging from size 8 to 12 could fit nicely into these.
David Swimwear Giveaway
In addition to this review,
Patricia Eve
is kindly sponsoring a giveaway! The item you will be receiving is this gorgeous blue swimsuit (picture below) with tummy control, soft padding, adjustable double straps, scoop back and detailed embellishment. This swimsuit is from last year's collection so you cannot buy it in the UK, but it should be worth well over £75.
This particular swimsuit is only available in size 12 (UK)
, but I think it should be a perfect fit for anyone ranging from size 8 to 12! Besides, you can always gift it to a friend or a family member if it doesn't fit!
This giveaway is open internationally! All you have to do is follow the instructions in the Rafflecopter widget below (terms and condition applies)! Remember that this is only a pop up giveaway and you only have 8 days to enter and 24 hours to claim the prize because I will be going away in July. Good luck to everyone!
P.S. If you're more confident wearing a bikini or a cover up, then you should check out Laura's post on Bikini Bodies and a Giveaway!