Other than being a beauty magpie, I'm also on a constant look out for cool gadgets and gizmos. The situation gets even better when the two are combined! A beauty gadget, how can I say "no"?
When I think about the brand Scholl, the things that pop into my head are heel cushions and foot creams. I can certainly say that a cute little pink-coloured manicure set isn't one of them. Now that I think about it, it does make sense that the Scholl range extends beyond feet treatment and the things I see in Boots.
Scholl has three different electrical manicure sets to offer: Nail Beauty Set, Cordless Travel Manicure Set and Manicure & Pedicure Centre. As I'm completely new to this electronic nail shaping technology, I decided to try the Travel Manicure Set, which has seven attachment pieces and is easy to store. With "only" seven pieces to choose from, I still get confused on what to use when and where.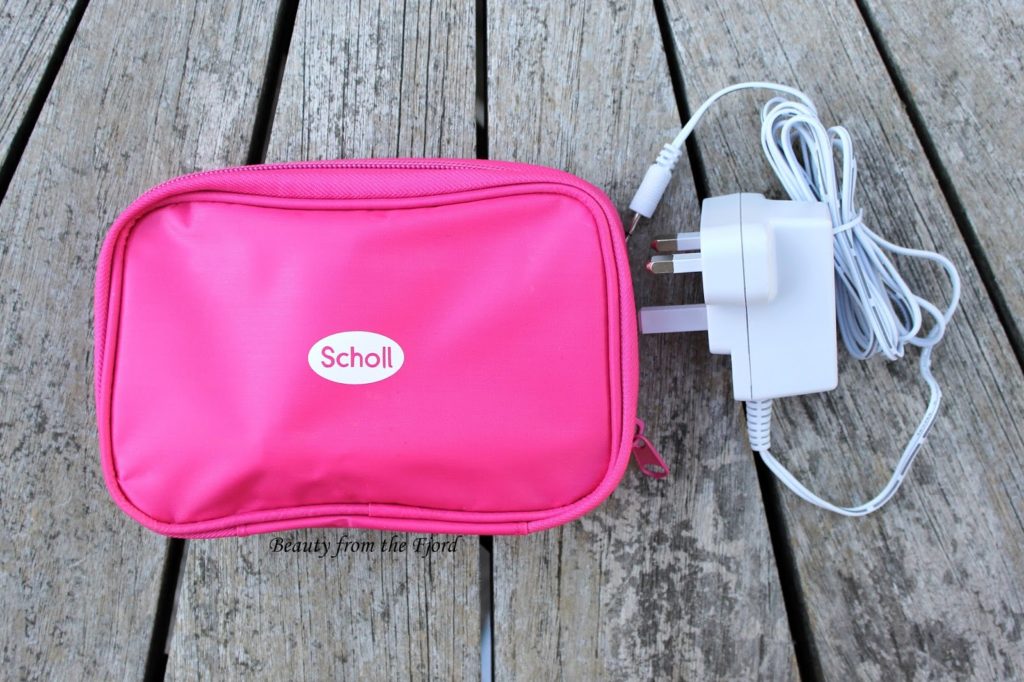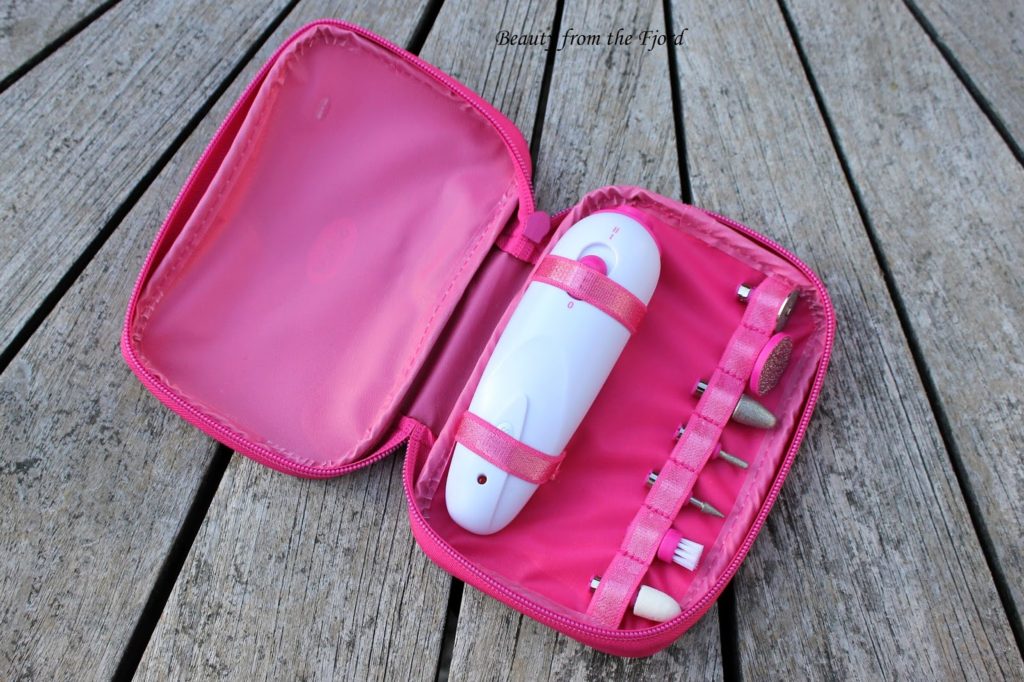 What's nice about this manicure set is that it's a good handheld size and the slight curvature of the manicure pen offers a comfy grip. As you can see in the photos above, the manicure pen and its attachment pieces fit perfectly into the storage pouch. I like to keep the charger out because it's just a little too big for the pouch. No worries though, you hardly ever need to charge this tool. I've used it for a month now (four times) and I haven't charged it once.
The manicure pen comes in two speed settings. As an amateur when it comes to "electronic nails shaping", I've only used the slow setting, which is still really effective. The seven different attachments are used for different purposes:
1. Small fine shaping disc: shape and file finger nails
2. Large coarse shaping disc: shape and file toe nails
3. Filing cone: smoothes nail edges and removes dead skin
4. Thin pointed cone: shape nail corners
5. Thin rouded stone: smoothes nail surface and removes dead skin
6. Cleaning brush: clean nails after shaping
7. Polishing cone: smoothes and buffs for a glossy finish
As mentioned above, I've only used this four times because I can only trim my nails so many times in one month. It takes a few tries to get used to this tool, but once I've used it a couple of times it's proven to be more effective than using an ordinary nail file. Surprisingly enough, my nails also feel stronger after using this.
This Travel Manicure Set is definitely a cute little gadget to have, especially if you're obsessed with nails. 🙂 P.S. it's currently sold out on Debenham's online store, but you may be able to find it in your local store.
 Have you tried something like this before?
Disclaimer: *This product was sent to me for review purposes, but the words in this post are 100% my own.