Makeup Revolution has done it again! There's a new product on the market that every blogger's talking about: The One Blush Stick! If you're a regular blog reader or a blogger, then I'm certain that this isn't the first The One Blush Stick review you've read. I've seen loads of reviews on these and most of them were very positive. 🙂 But hey, even if you've heard nice words about The One Blush, then I'm sure you haven't seen photos like these. I mean, who takes their products up to Central London and embarrass themselves by taking pictures of products and swatches in a busy area. 😛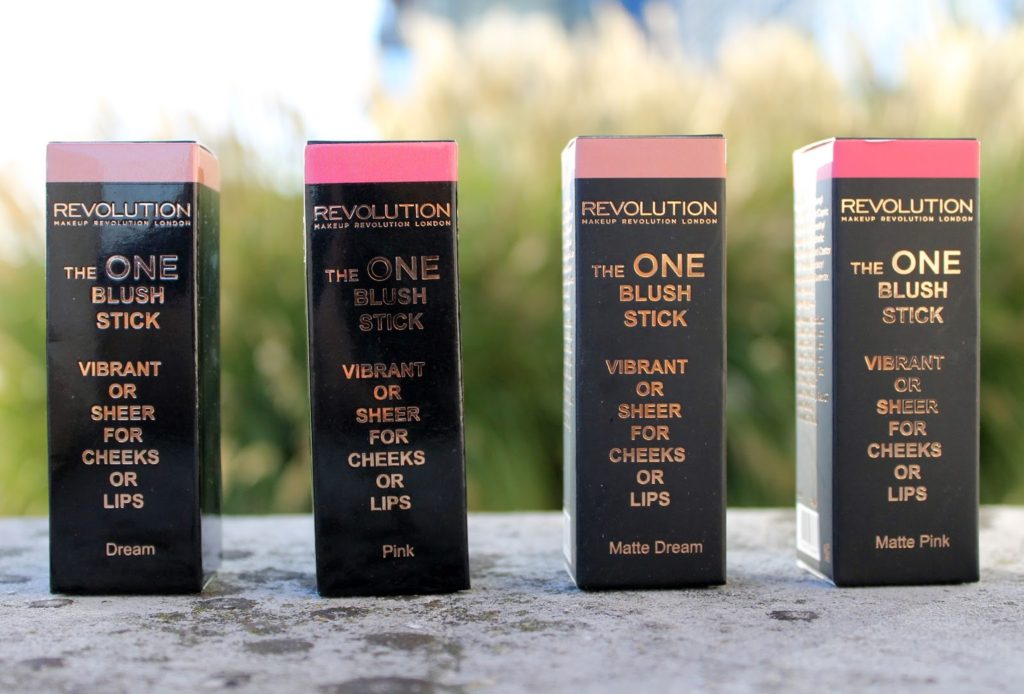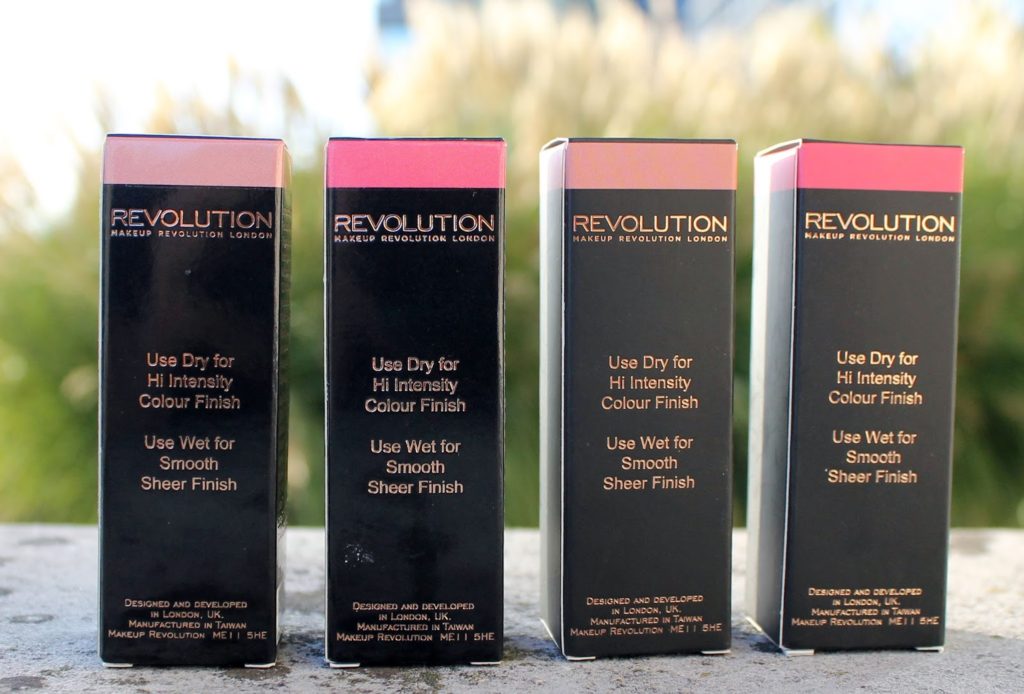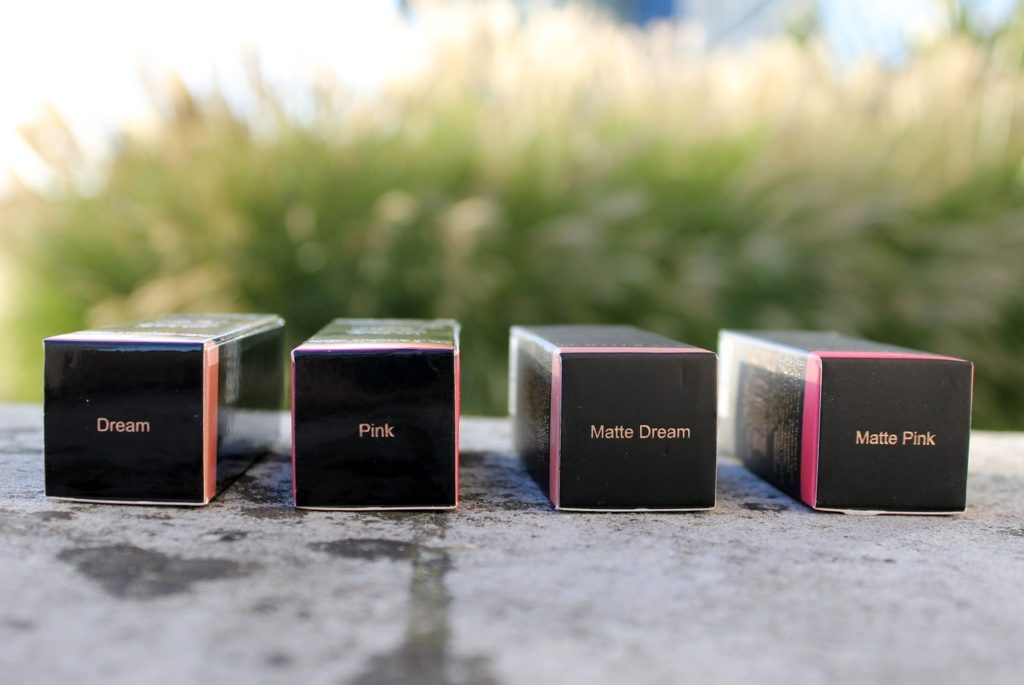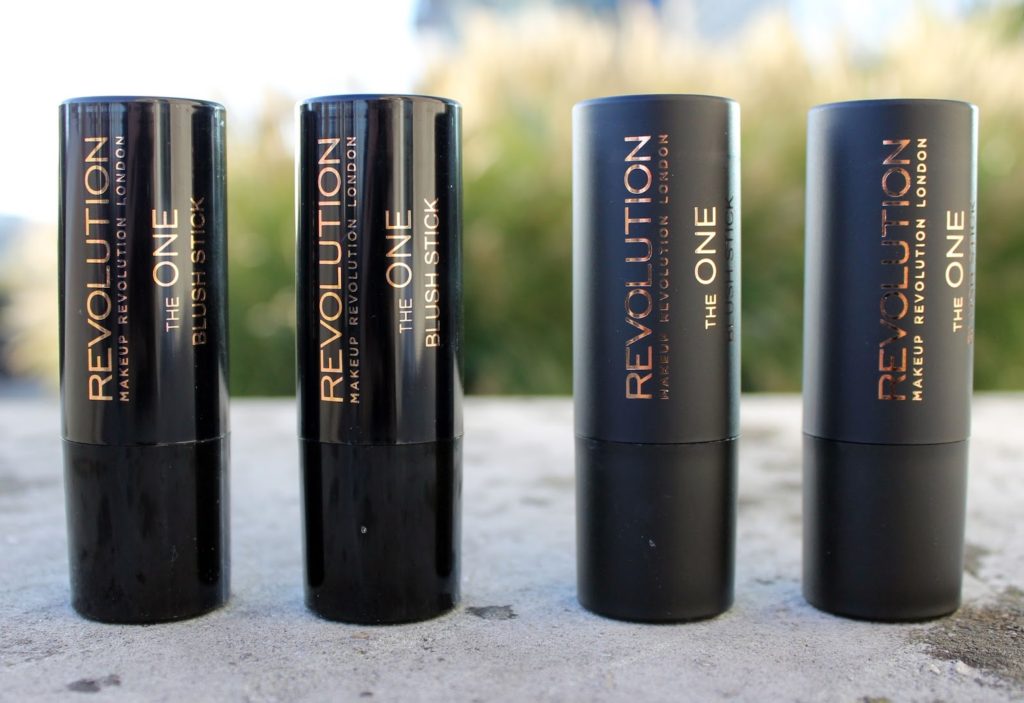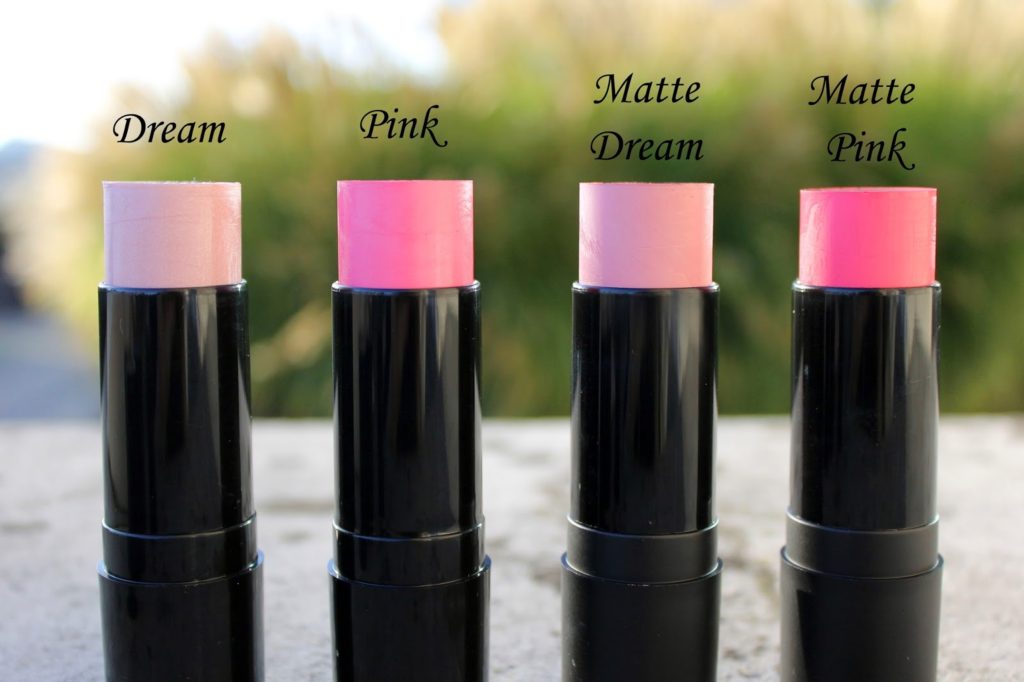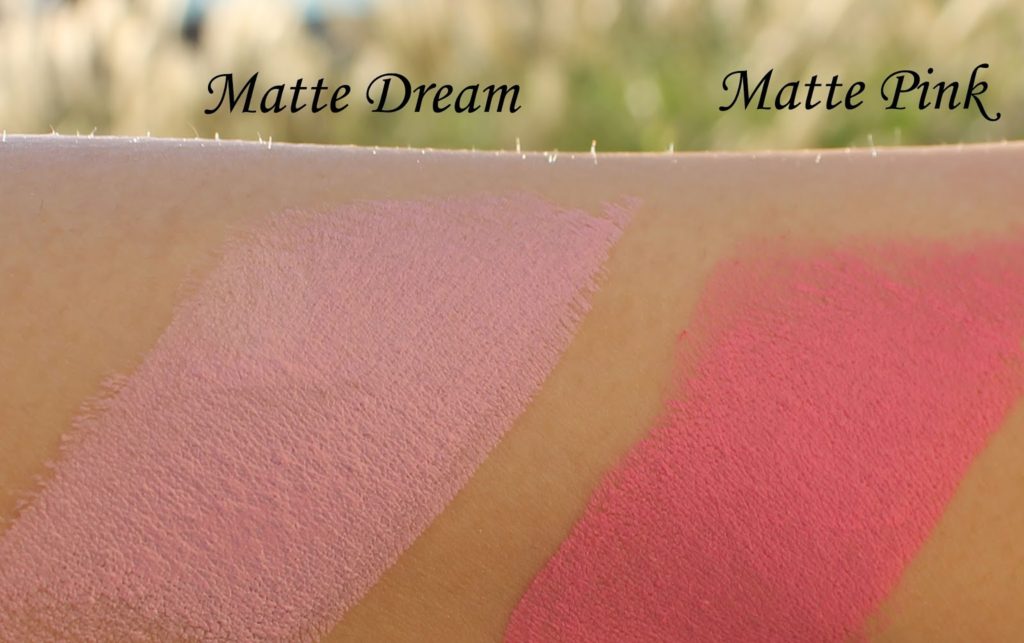 Makeup Revolution The One Blush Stick comes in eight different shades, of which four are shimmery and the other four are matte. The four shimmery shades are: Dream, Pink, Rush and Malibu and the four equivalent matte shades are: Matte Dream, Matte Pink, Matte Rush and Matte Malibu. I like the fact that you can see which one is shimmery and which is matte just by looking at the packing! Simple!
The ones I received from Makeup Revolution are: Dream, Pink, Matte Dream and Matte Pink. I think the colours look gorgeous, but I would have preferred the popular Rush shade over Dream.
Dream was too light for my skin tone. It took a fair bit of layering before it showed up on my arms (in the swatches) and it looked better as a highlighter as opposed to a blush. I'm not saying the that it's bad, but I suggest that if you have medium skin tone like me, then try Pink or Rush. But then again, it works fine as a highlighter.
As suggested, the Pink shade looked a lot more prominent on my skin than Dream. The shade is very pigmented, but it also appeared quite natural with minimum application. You really don't need much, there's a lot of pigment in these blushes.
I do prefer the matte shades as the colours have more intensity than the shimmery ones. The Matte Dream blush did show up a little bit more than the shiny Dream version, but it still wasn't the right colour for me for a "blush-like" effect.
Matte Piunk has to be my favourite out of the four blush sticks. The pink colour gives me a natural looking "pinched cheek" effect. One tiny dab or so was enough to make a difference.
According to a lot of bloggers, these blush sticks are very similar to NARS Multiple. I haven't tried NARS Multiple before, so I can't really second on that. If that statement is true then these blush sticks are dupes that are 6 times cheaper!
They're also easy to apply so it really saves you the effort of carrying around a brush. The texture of The One Blush Stick is quite creamy and they're very easy to blend. Nevertheless, it's recommeded that you blend them upon application as the colours are really bold with one swipe. For those who likes to be a little more experimental, you can also mix and match the colours to create your own blush shade if you like!
*Disclaimer: The products were sent to me for review purposes, but thee words are 100% my own.