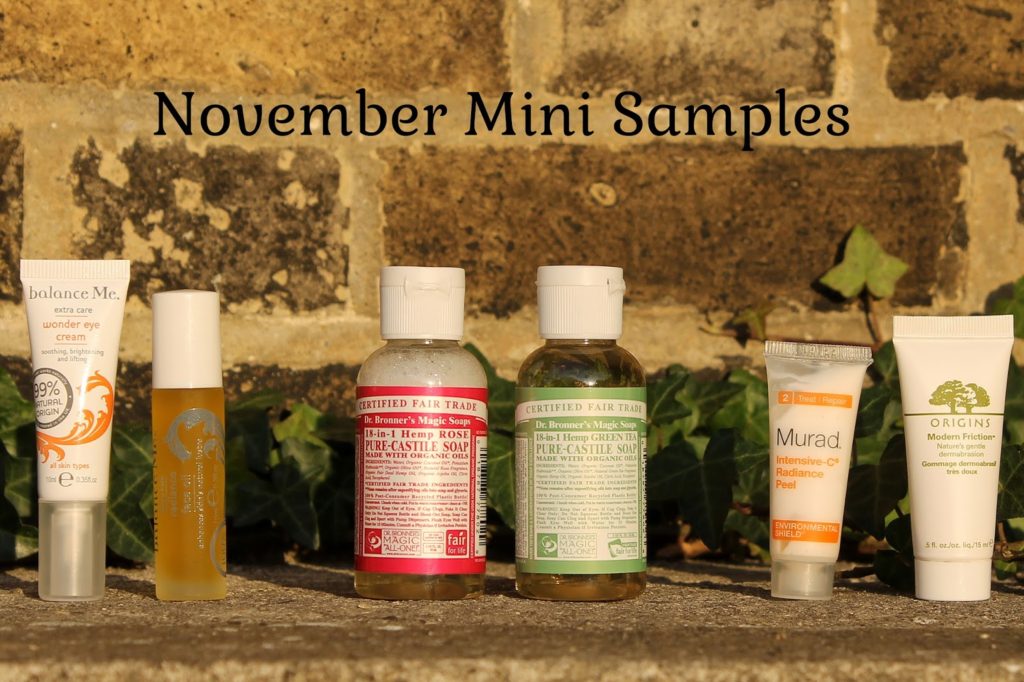 November is coming to an end and it's time for a
Mini Samples
review. If you want to read about my
October Mini Samples
post, then you can read about it *
here
*. Although some of these samples are less than 10ml, they still last for months! I would only review a skincare product that I've been using for ages and even though these are mini versions of the full sized products, I've still tried them for at least a month! Nevertheless, this post also enlightens you to what products I've been using and loving lately!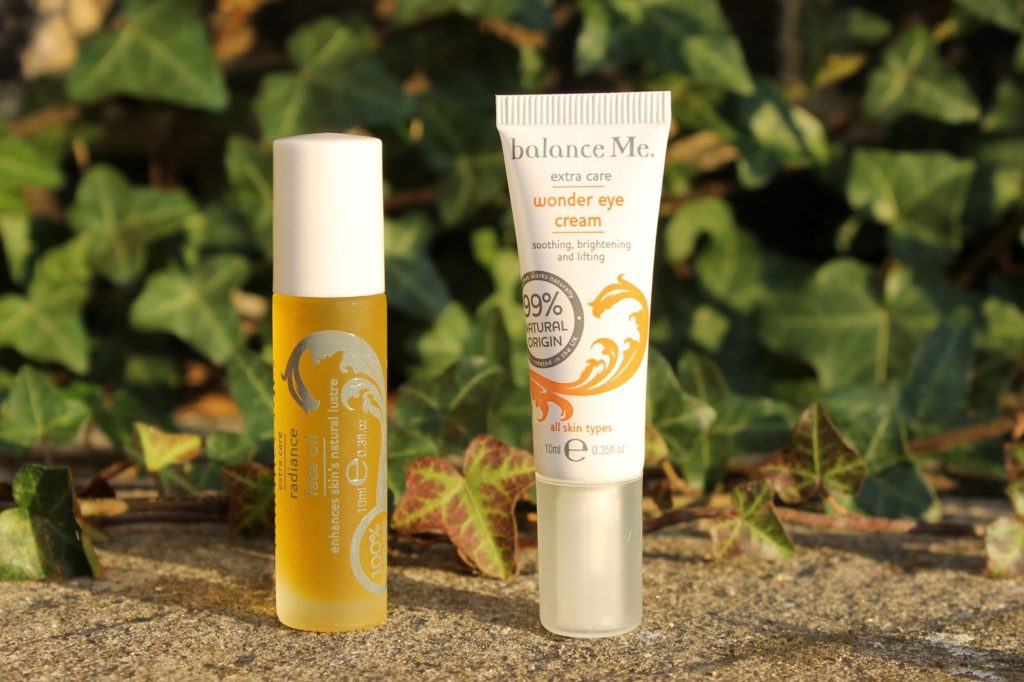 As a beauty blogger I love trying out new products and brands because that's what bloggers do, we like to discover new and exciting things. However, the one brand I keep going back to is Balance Me and one of my favourite products from them is this Radiance Face Oil. This is actually my third mini bottle of Balance Me Radiance Face Oil because I love stocking them up whenever they're on offer or come in a beauty box. What I like most about this Radiance Face Oil is that it comes with a roller applicator for a controlled application. I use it every night and it makes my face feel plump and healthy the next morning without it being overwhelmingly oily.
This is my favourite eye cream and I've been using it since last summer, I think I'm just getting started on my third or fourth tube. I got this one in a
You Beauty
Box
, so it's the old version of this eye cream in terms of packaging. Now it comes in 7ml mini version. Surprisingly enough, this 10ml tube
Wonder Eye Cream
lasts more than 3 months! I love it because it's so gentle, soothing and it doesn't sting if I accidentally gets some in my eye (yes, it's happened before). If you want a full review, then you can read this post:
Balance Me Wonder Eye Cream Review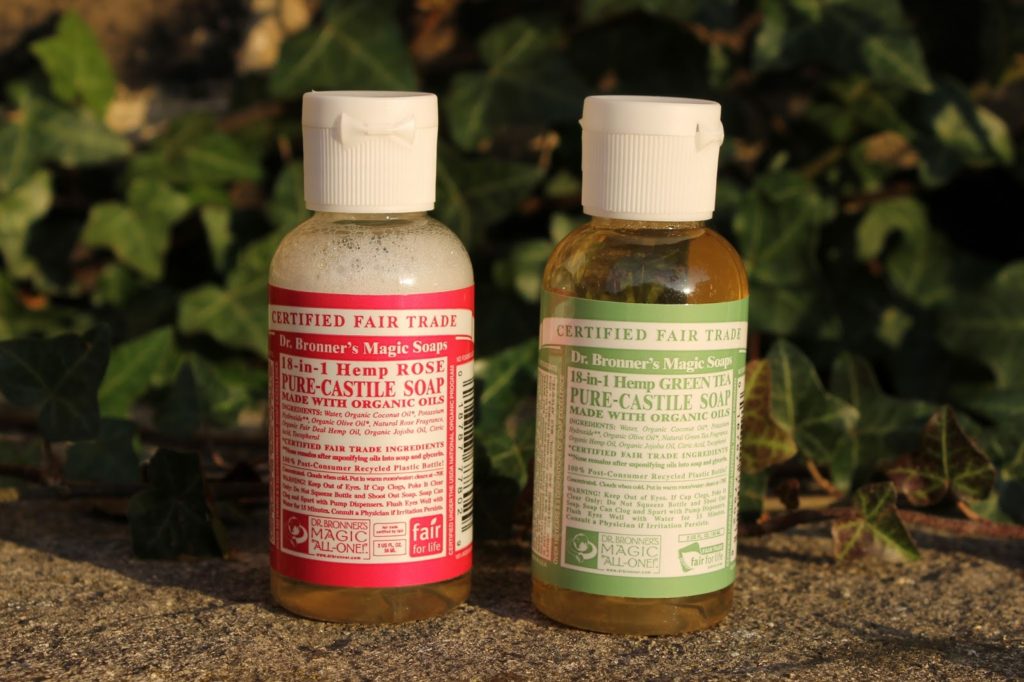 Dr. Bronner
is well-known for it's soap that works like wonders. I received this
Magic Soap
in
Bloggers Tea Party
goody bag and I was so excited to try it out! Obvious as an organiser for the event, I got to pick out my favourite scent from the range:
Rose
,
Green Tea
,
Lavender
and
Almond
. My favourite scent is definitely
Rose
and my second favourite is
Green Tea
, although
Lavender
and
Almond
smell wonderful too.
The Rose scent is very sweet, mild and relaxing, but the Green Tea scent on the other hand is strong, fresh and invigorating. I did use the Rose one a few times before taking a photo and I managed to drop it on the ground before taking a picture, which explains the bubbles. 😛
Although the two scents are quite different, they work in the same way. I haven't tried using Dr. Bronner Magic Soap for my face and skin yet, but I use it a lot for cleaning my makeup brushes and believe me or not, they work like magic! I've tried cleaning my brushes using hand soap and shampoos before, but nothing can compare to Dr. Bronner Liquid Soap! You need to try it to understand!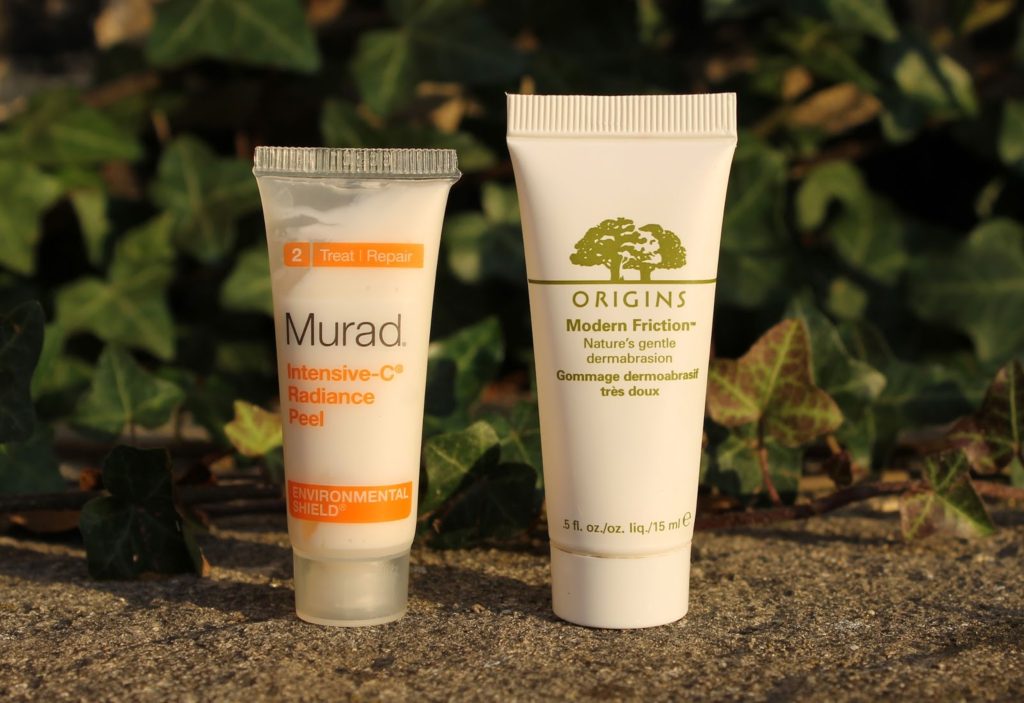 This is one of those products I've had in my beauty shelf for ages and during a recent clean up I thought I'd give it a go. It's basically like an intensive treatment face mask. It smells citrusy and the texture is milky. However, the feeling of having it on is really weird because it gives you a cooling and warming sensation at the same time and it even stings a little, or according to the product description "tingle." Nevertheless, the result is fantastic. I love using it on a "bad skin" day as it literally feels like my skin is instantly renewed. 🙂
I've had this Modern Friction Exfoliator for ages, but I only started using it in July and surprise surprise this 15ml sample has lasted until now and I do use it regularly. I think that it really helps with resurfacing of the skin and it makes my skin feel super soft after application. However, it's meant to be a mild exfoliator, but I found it a little abrasive, so I only use it once a week. It really works like wonders, but you should avoid getting it into your eyes as it stings.
Have you tried some of these products before?
*Disclaimer: This post contains goody bag products, but the choice of featuring it on my blog is my own.
;