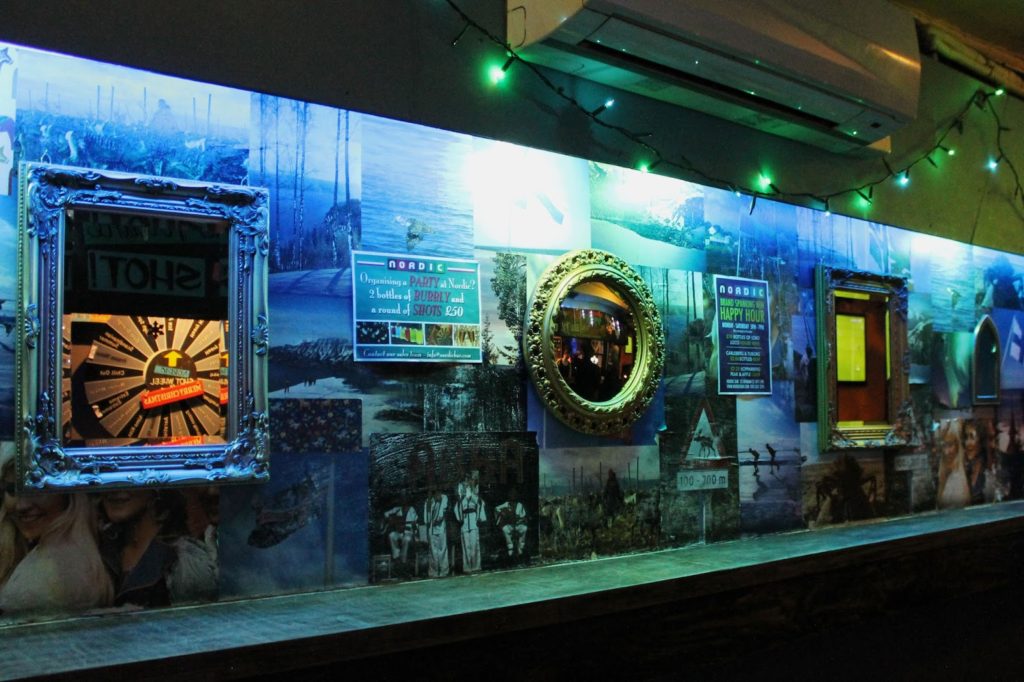 A line of mirrors at by the bar???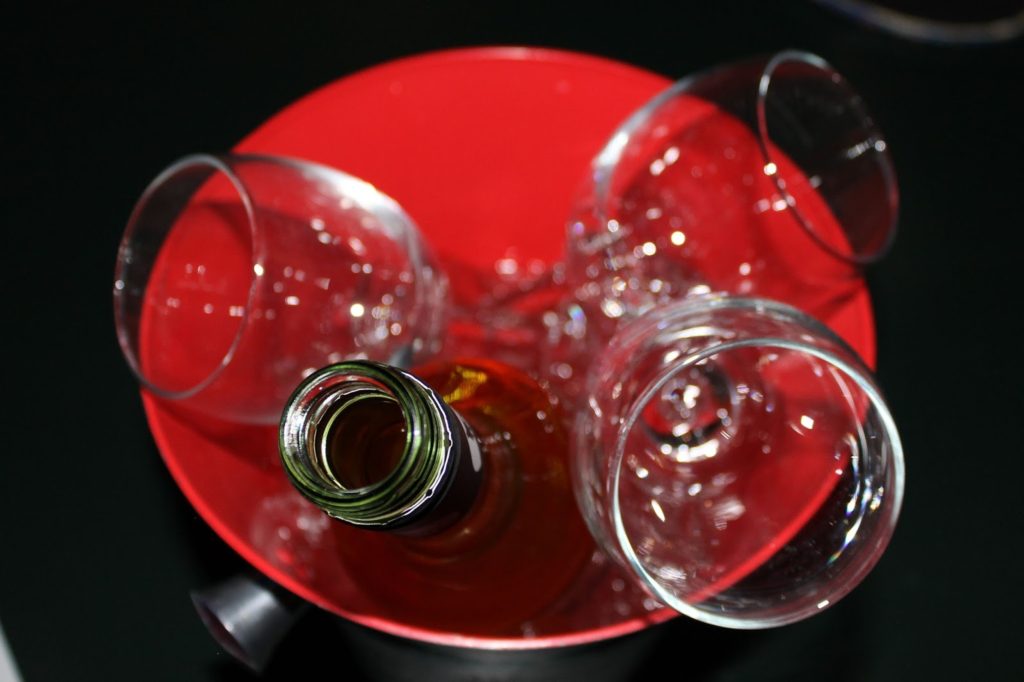 I treated myself to some house wine! 🙂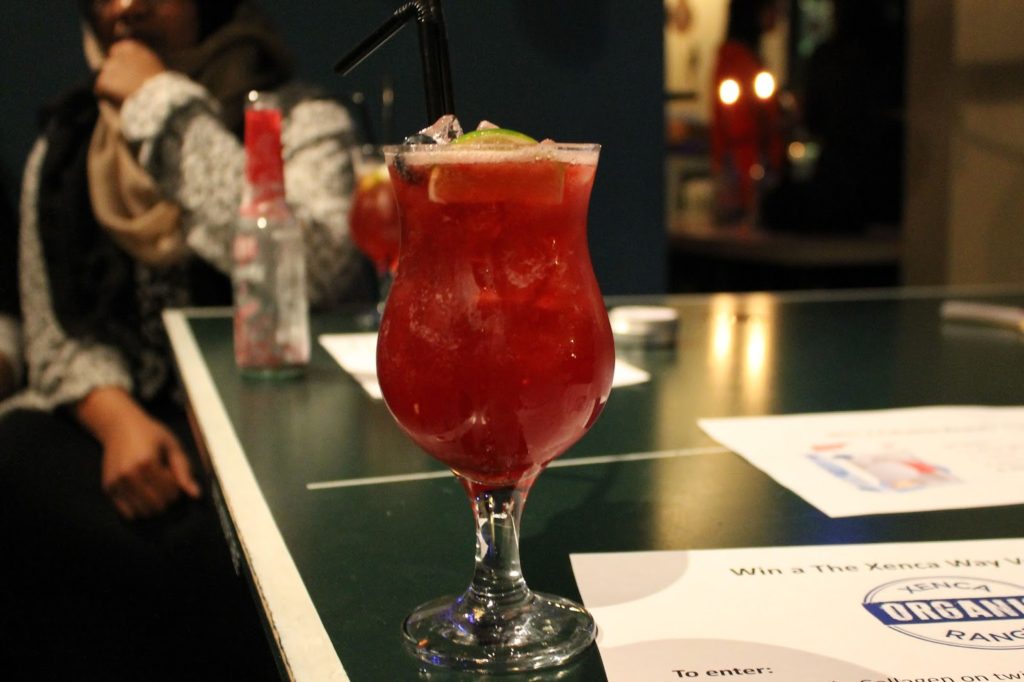 Yummy cocktail! Unfortunately, it didn't belong to me! 🙁
and a delicious meal! Not mine either! 😛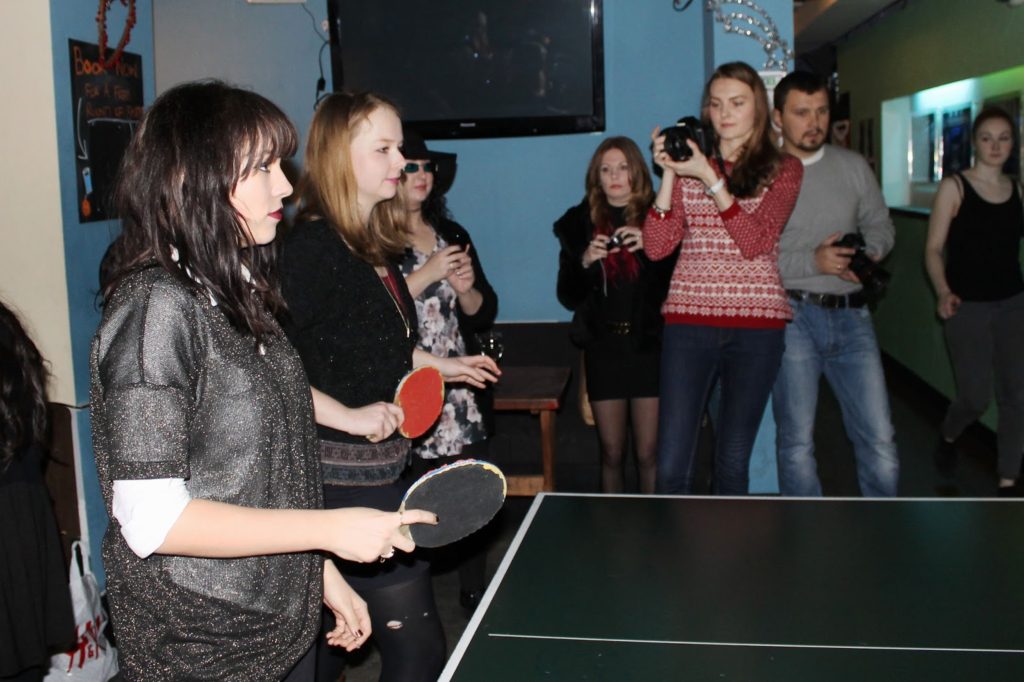 Ally and Nadja were taking this more seriously! Also notice Slava taking photos in the background, we had matching jumpers! 🙂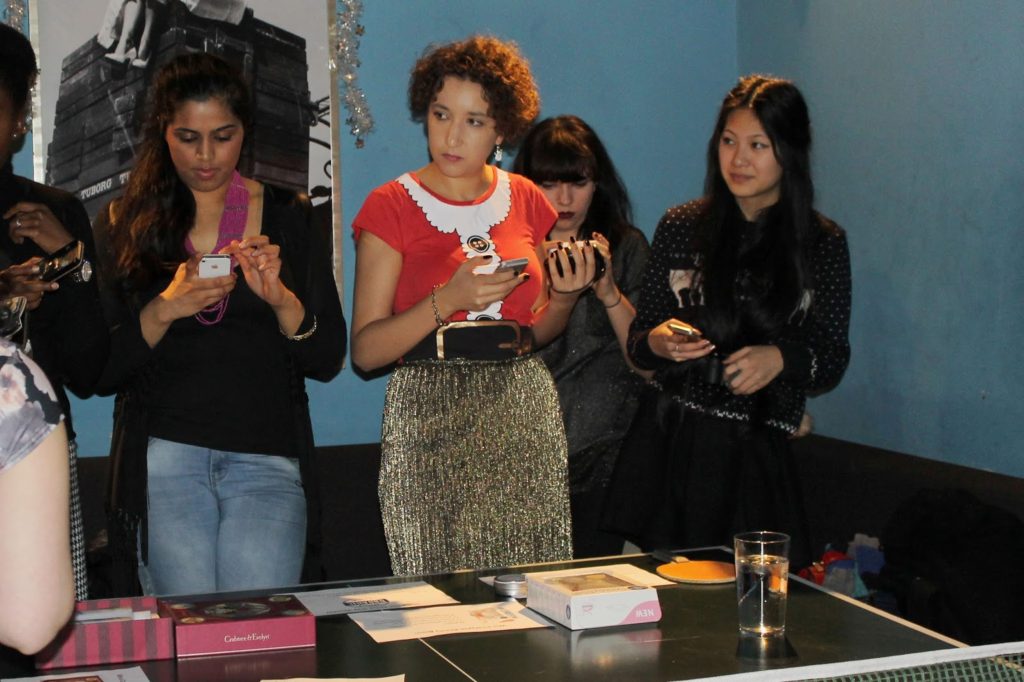 We ended up using the ping pong table for a different purpose! Here's Mara, Charlie, Ally and Viola entering the twitter raffle.
We had a private area for ourselves at the venue, but there were some people (mainly guys), who kept popping in, pretending that they were bloggers! Apparently they blogged about "people," whatever that means! As mentioned before, the lighting wasn't amazing, so some of these photos are in flash and some are not… so sorry about that! 🙁
I'll talk more about the brands in another post later this week. 🙂
Have you been to a blogger's party before? What do you think of this one?