It's almost Christmas! Yes, that's right, we can open our presents in less than 24 hours! What do you think you'll get this year? I'm hoping for anything camera related like a new lens and a soft box or something beauty related from MAC or Urban Decay.
Anyways, enough babble, let's talk about this Calypso Beauty Brush. If you've been reading some of posts from earlier this month then you might have seen a few features on #BloggersXmasParty. Spontex, who gave us the Calypso Beauty Brush was one of the brands featured at the Twitter Raffle table. In addition to providing a prize for the twitter raffle they also gave me a brush to review.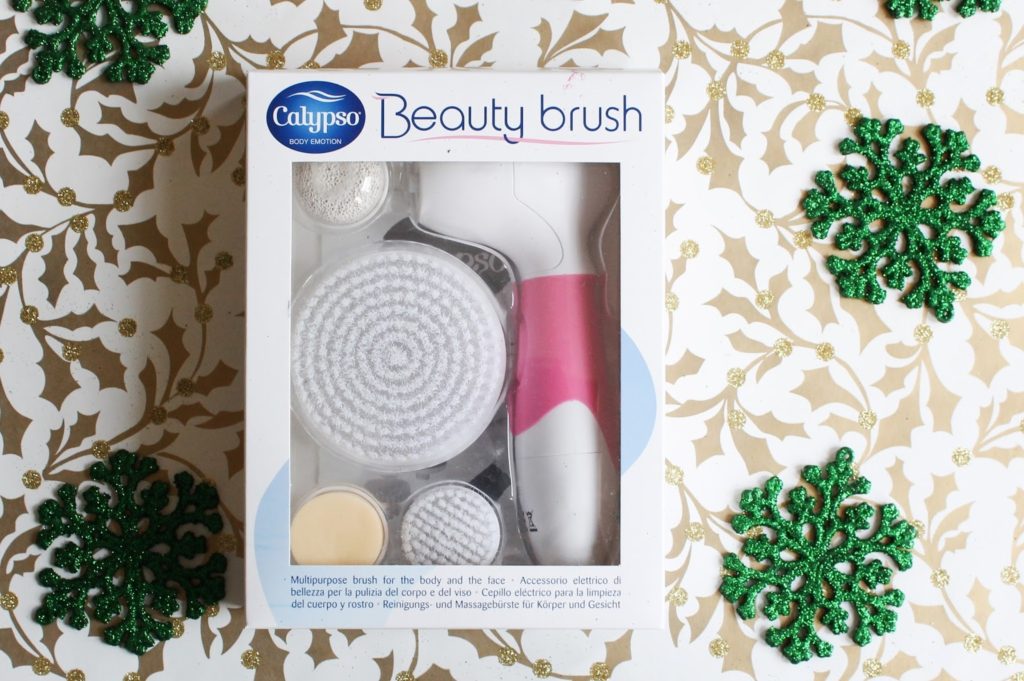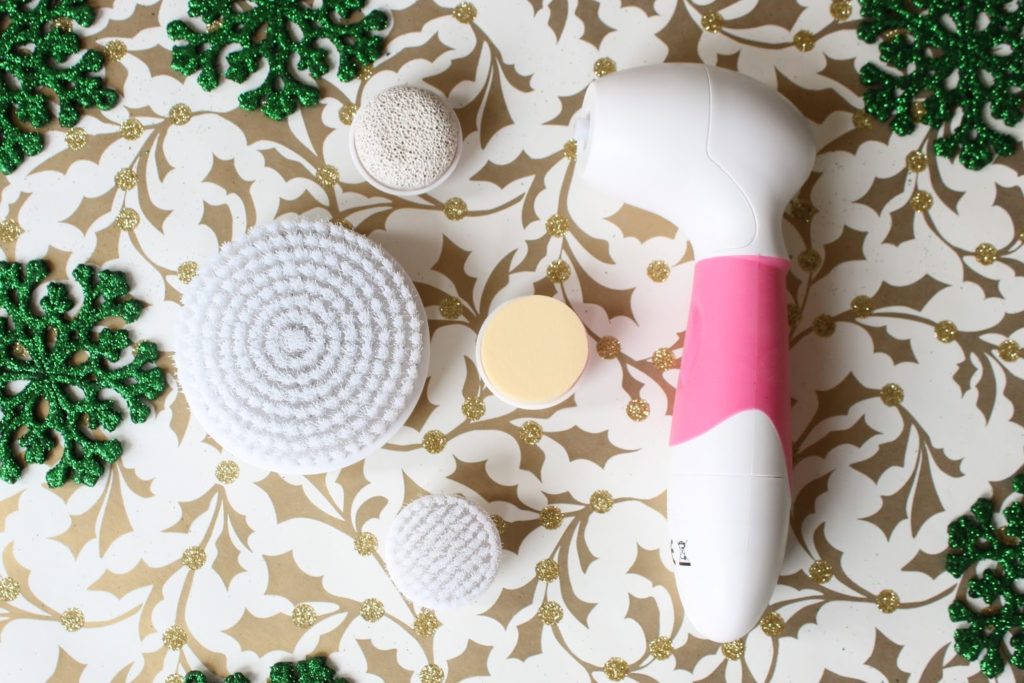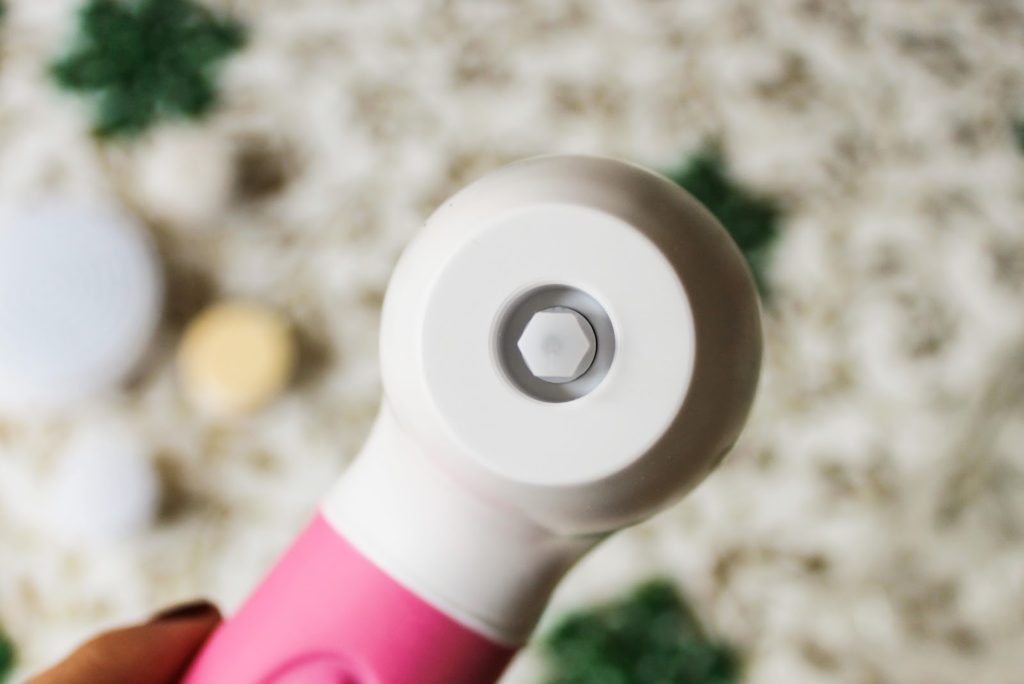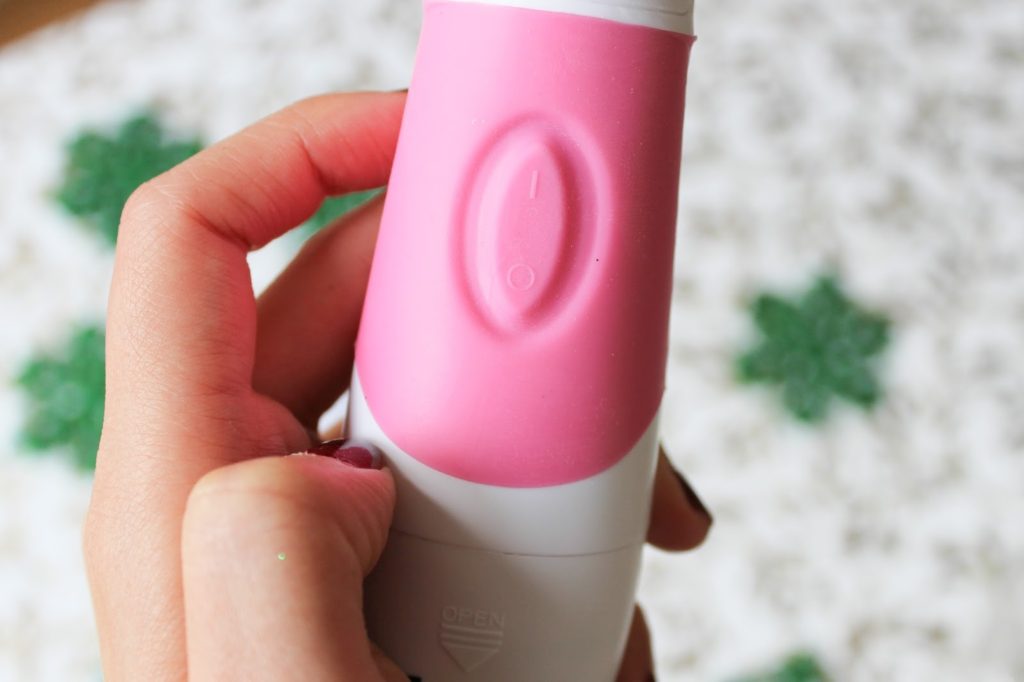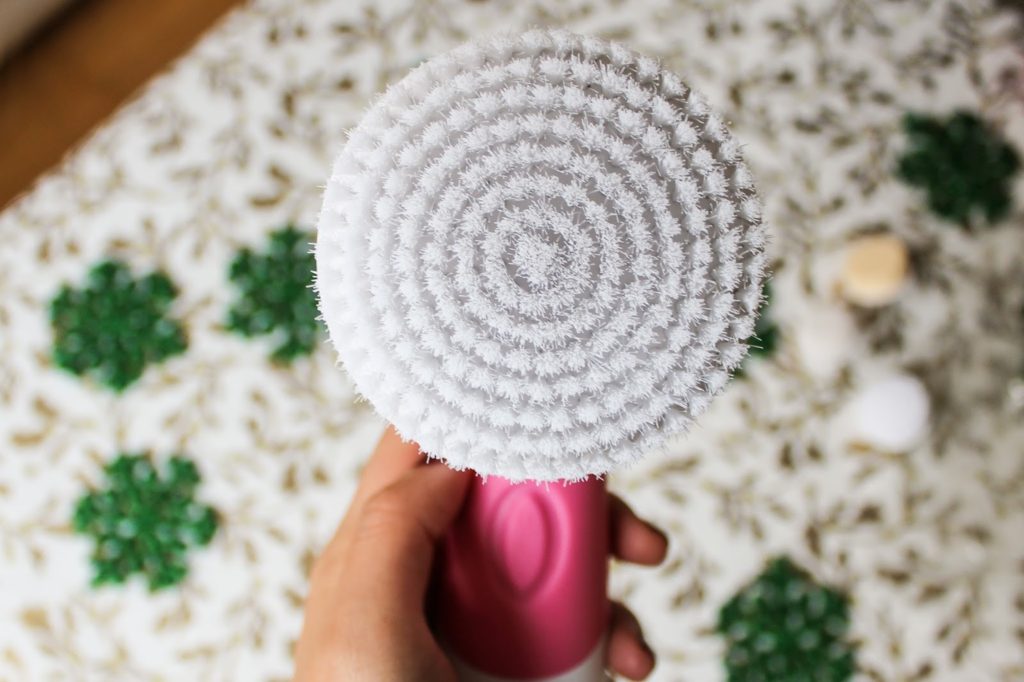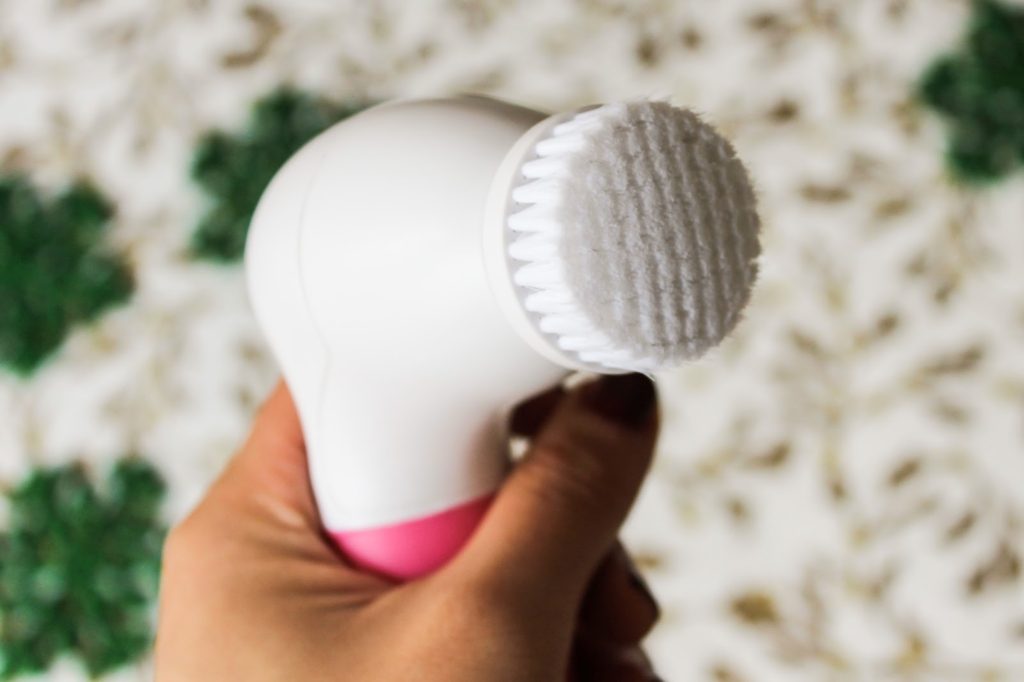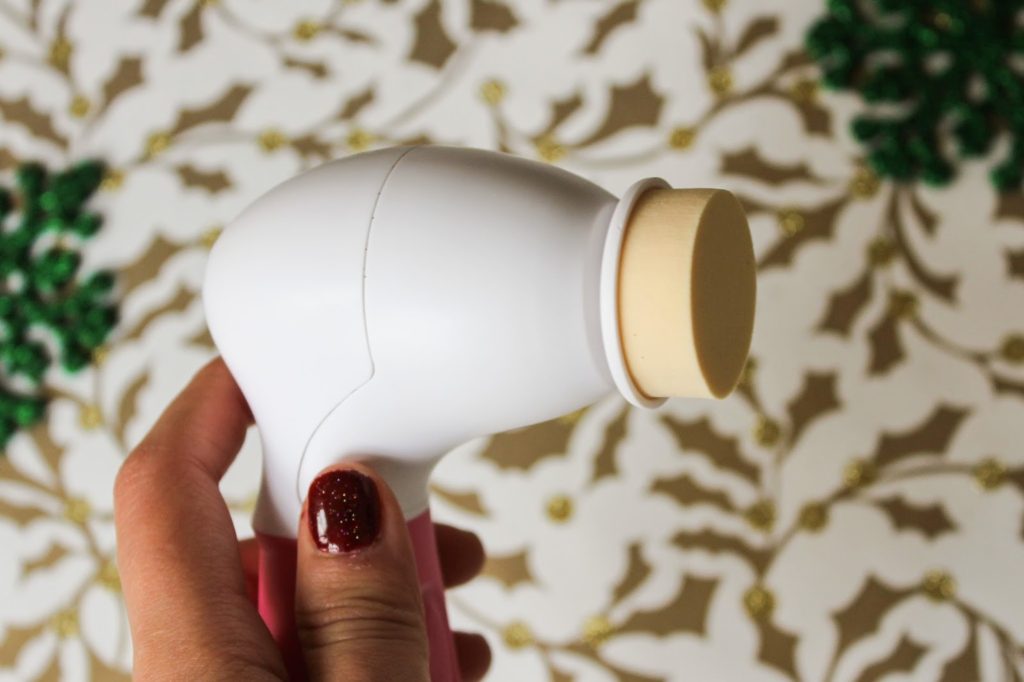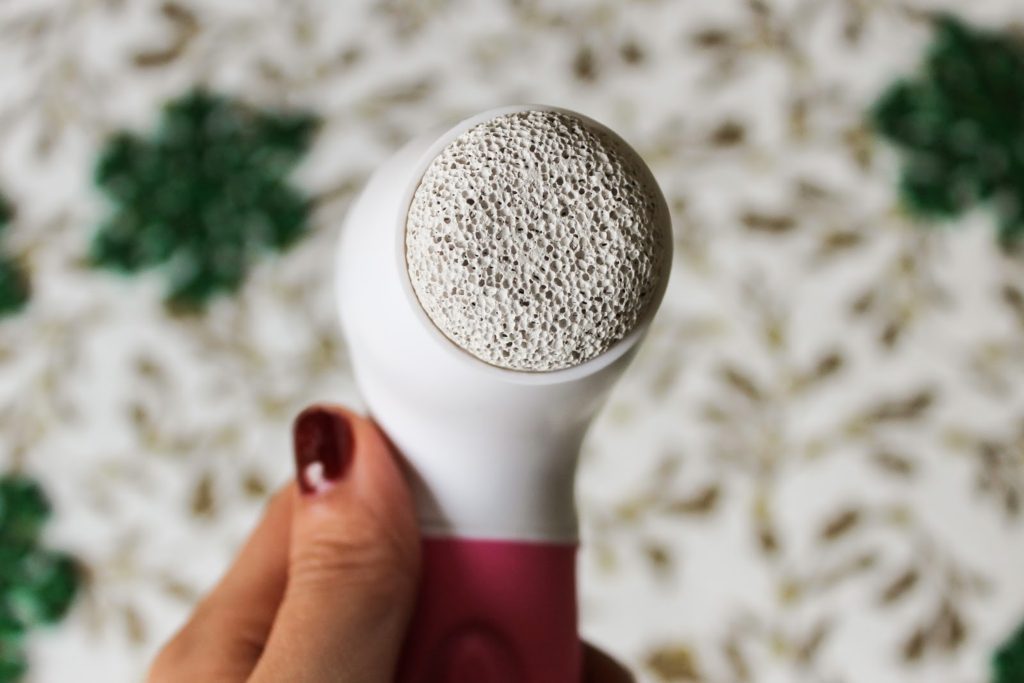 At first sight this Calypso Beauty Brush looks really sleek and fancy with its 4 exchangeable heads. The heads are removable and they're used for different purposes. The largest one is a body brush, the smaller one is a face brush and the sponge can used as a face massager. In addition, there is also a pumice designed for rough skin.
This brush is battery driven and uses four batteries at once, which lasts at least 10 applications. Mine is still running after a month, so it's lasting well, but it does depend on which batteries you use and how often you use it! It's also waterproof (I tested this out), so you can safely use it in the shower!
I use this Beauty Brush twice a week during my pampering days and I do love a deep face cleanse. I found the brush a little too rough for my face, but it works nicely on my body. However, I'm not the biggest fan of the face sponge as it doesn't do much other than pulling on my skin. I also had a slight problem with the speed setting as the brush simply wasn't powerful enough. It caused a lot of friction between my skin and the brush, so I felt that the brushes were actually dragging on my skin. I did however love the pumice as it was the only one that didn't drag on my skin.
Nevertheless, the result is wonderful. Every time after using this Calypso Beauty Brush my skin feel wonderfully smooth and polished. It feels like using an exfoliator, but the result is even better as it makes my face extremely soft and clear.
I would've loved this Calypso Beauty Brush and recommended it to all my friends had the user experience been slightly better. Right now, it's an average brush for me. However, Calypso Beauty Brush is one of the most affordable beauty brushes out there when compared to Clarisonic, Magnitone, Braun and Labsonic. You don't get the full on experience as Clarisonic (I own one), but it does provide similar results for 1/4 of the price.
*Disclaimer: This product was sent to me for review purposes, but the words are 100% my own.