Merry Christmas! Well, we're almost there because tonight it's Christmas eve! In Norway we celebrate Christmas on Christmas Eve, so I'll be gorging on a delicious meal and opening all my presents this evening. It's the season to be fat and jolly!
Other than filling my belly up with turkey, gingerbread snaps (pepperkaker), Christmas porridge (julegrøt) and opening presents, I also love dressing up for the occasion. This Christmas I'll be wearing a gorgeous
Lace Shirt Dress
from
Warehouse
and a
Faux Fur Jacket
from
New Look.
I've chosen a Christmas tree theme with a dark green dress which represents a Christmas Tree and the White Coat and bag represent snow. It's snowing on the Christmas tree! Haha, I'm a little crazy! 😉
Nevertheless, this would also make the perfect
New Year's
party outfit or an office wear when paired with a different jacket and makeup look. I think every girl should keep a dress like this in their wardrobe because it can be worn for any occasion. P.S.
Warehouse
has an awesome selection of stylish dresses (on sale), so remember to check it out!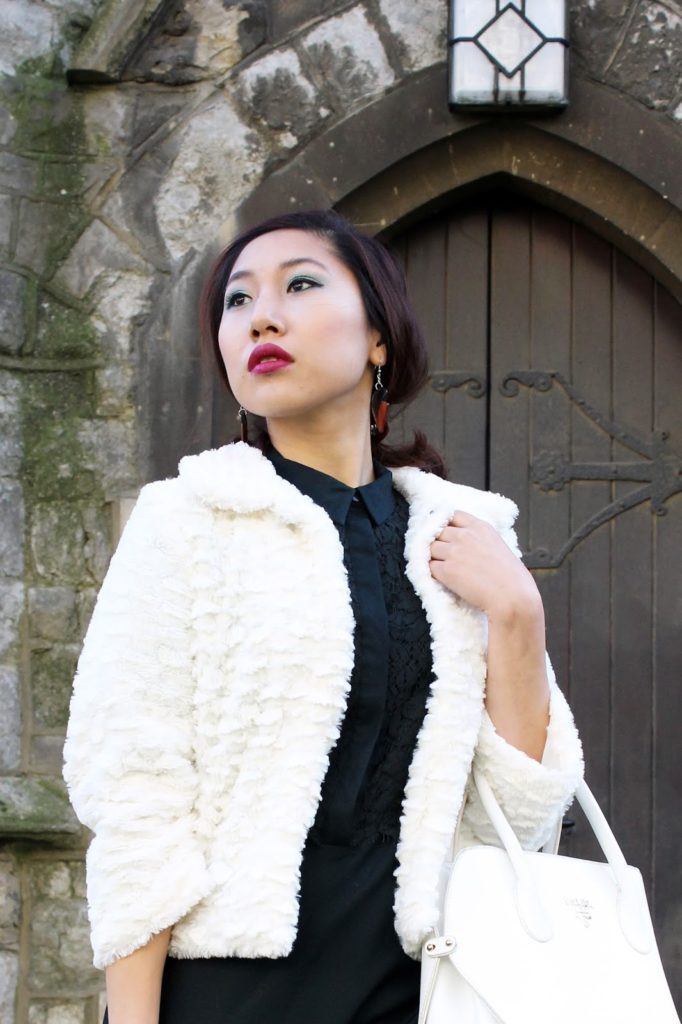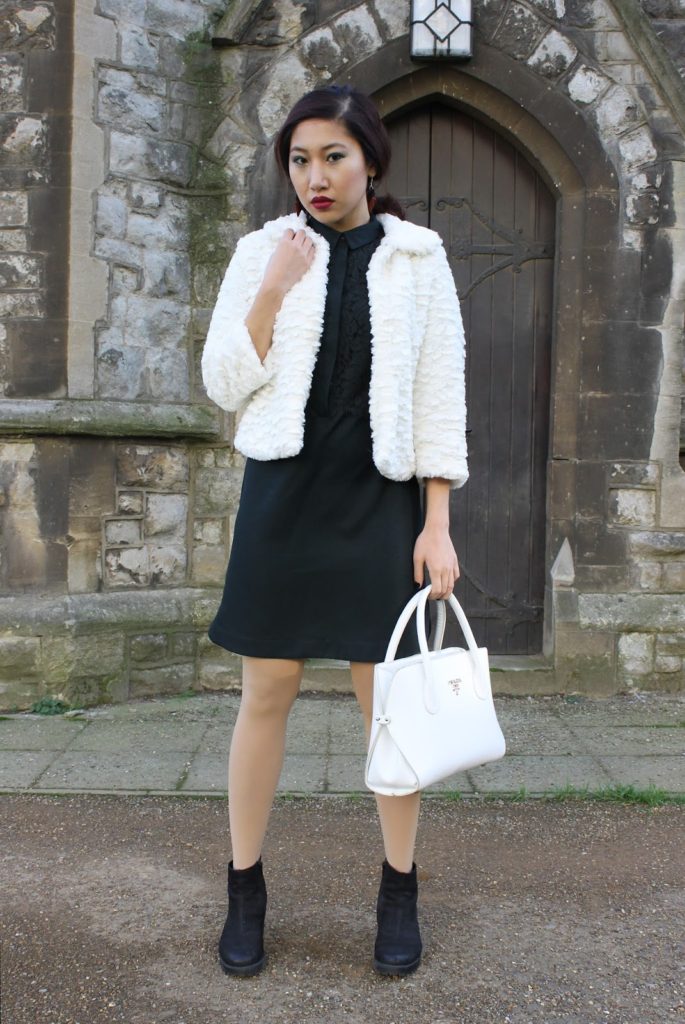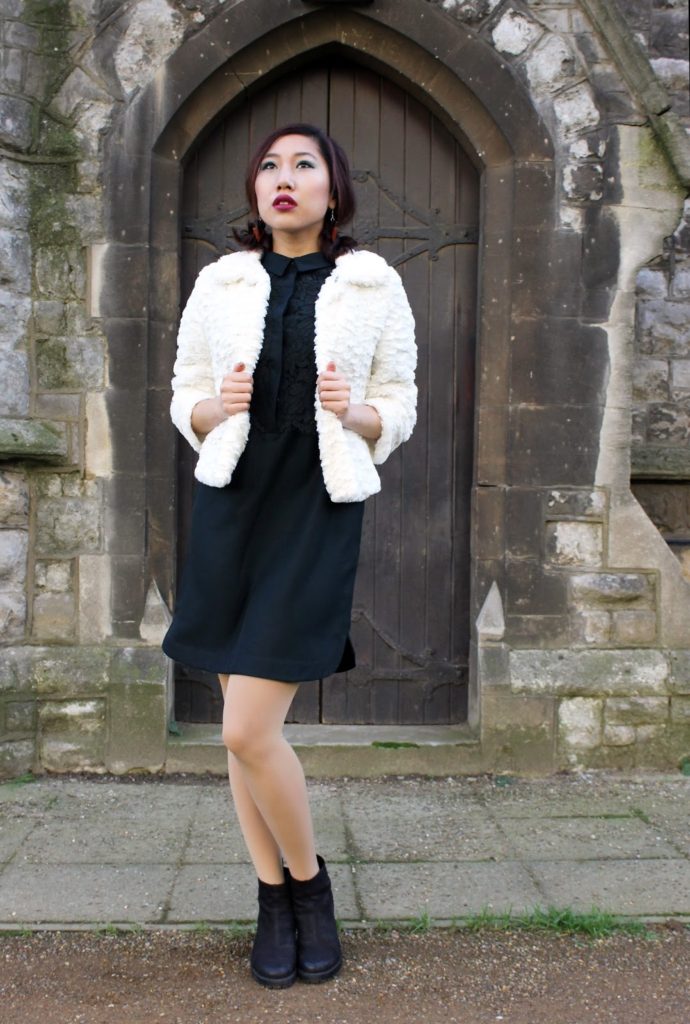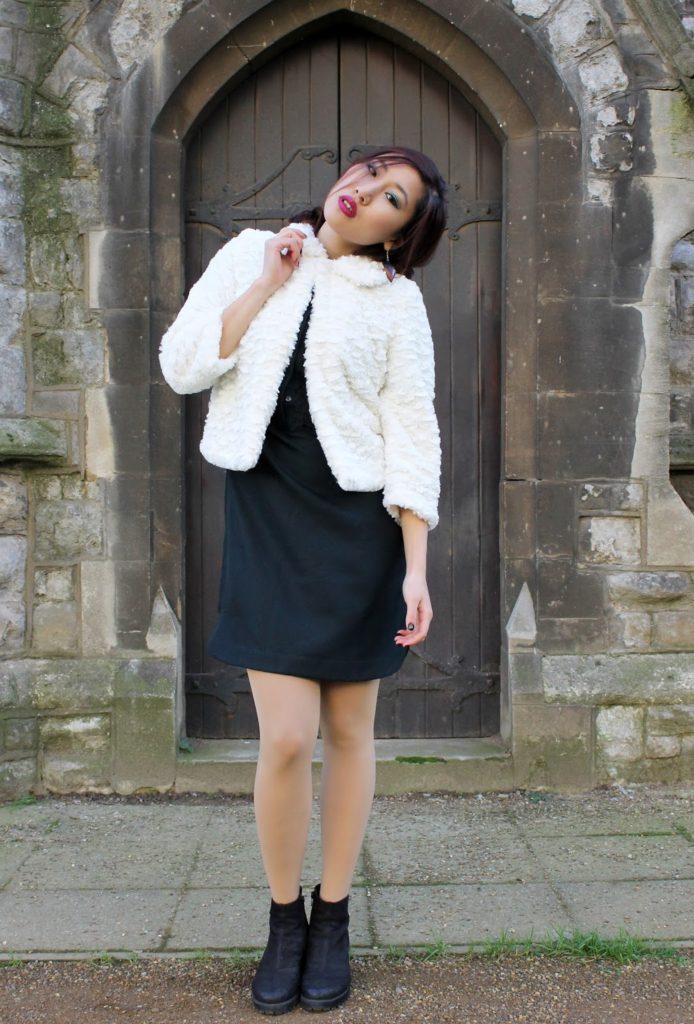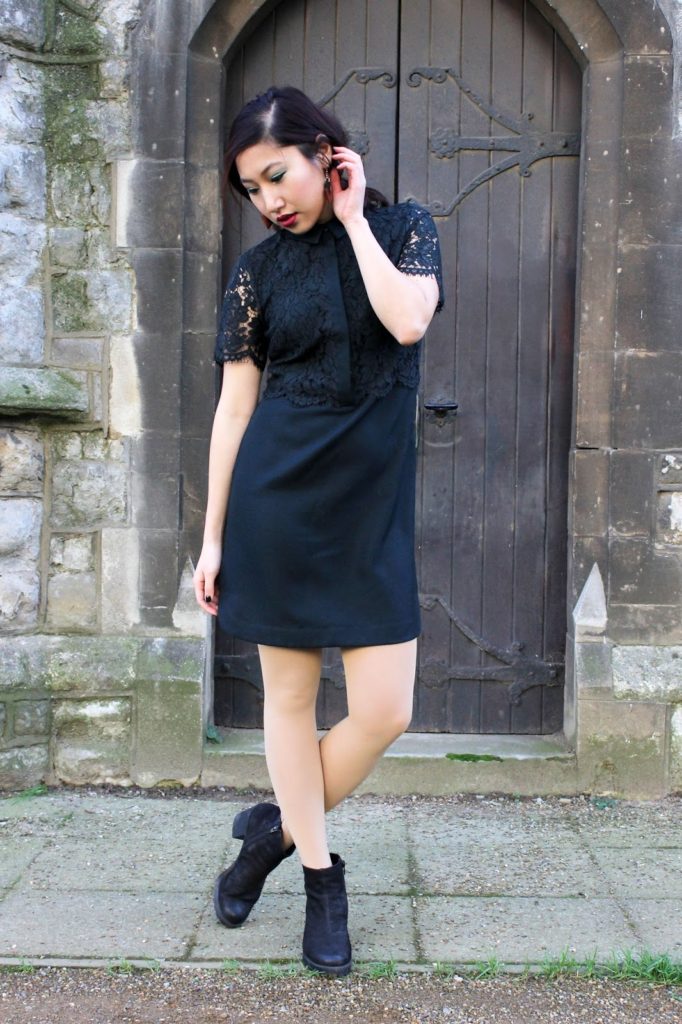 What I'm Wearing:
Bag: White Prada bag dupe
Anyways, I also wanted you guys to know that I won't be posting between Christmas and New Year as I'm going away with family. I'll keep you updated on Twitter, but I'll resume with a new blog post in 2015!
Merry Christmas and Happy New Year!
P.S. It's a white Christmas for me this year, it's currently snowing heavily where I am right now! 🙂
;