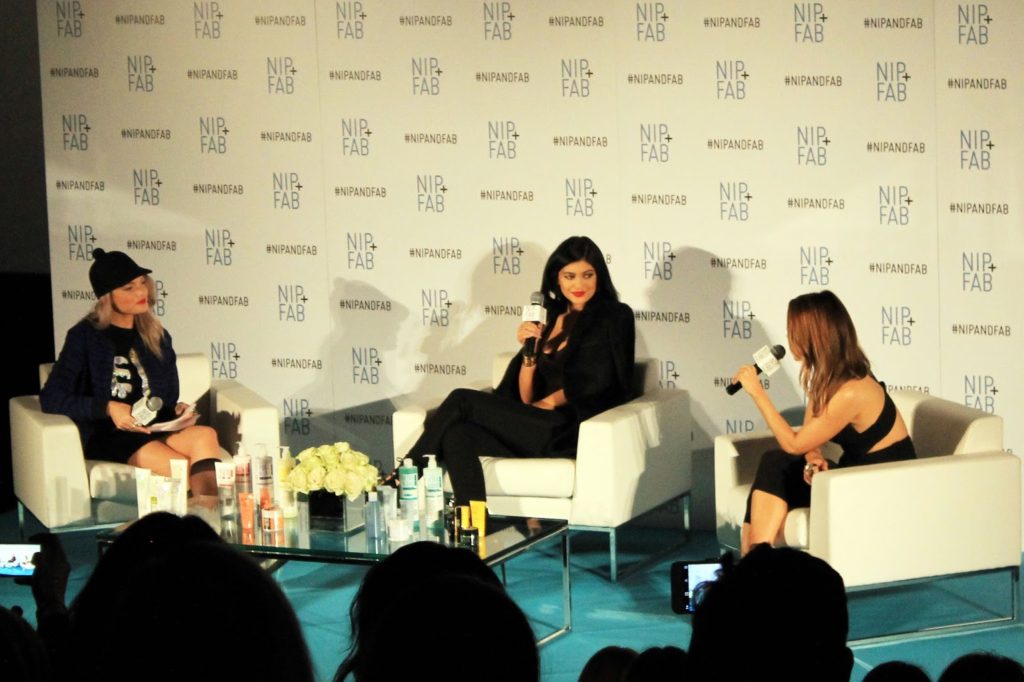 I really felt like that I moved up the "blogging ladder" this week! First up was the VIP treatment at
Cheltenham Festival Ladies Day
, then I was invited to watch a live interview with
Kylie Jenner
at Westfield London today! How awesome was this!
When I arrived at Vue Westfield, there were a couple of securities there and lots of press. Unfortunately, bloggers are not counted as press in this situation, so we were not allowed to mingle in the press area and get a first glimpse of Kylie Jenner. We had to sit among an audience of 150-200, so as you can see, it was super exclusive. From what I've seen on twitter, there weren't actually that many bloggers there, I'd say 30 max! Among others, I got to meet
Lydia Rose (Lydia Rose)
,
Jen (Beauty Junkie London)
,
Jess (Copper Garden)
,
Corrie (Dizzy Brunette)
and
Tash (It's Simply Beauty)
, who are all awesome bloggers/vloggers! In addition, I also got to catch up with
Nadja (Throw Me Something Beautiful)
, who I haven't seen for months!
Unlike all the other blogger events I've been to, this Nip+Fab event was more aimed for Kylie Jenner's fans. As a blogger, I got a fast track ticket to the event, but for many others in the audience, they had to win a ticket through Nip+Fab competition!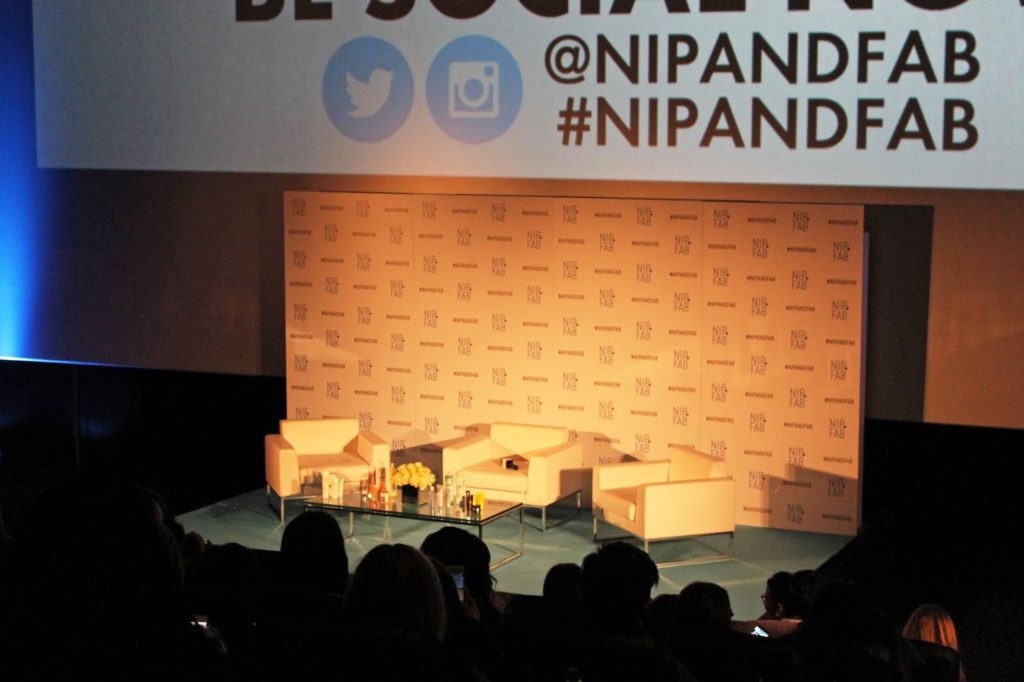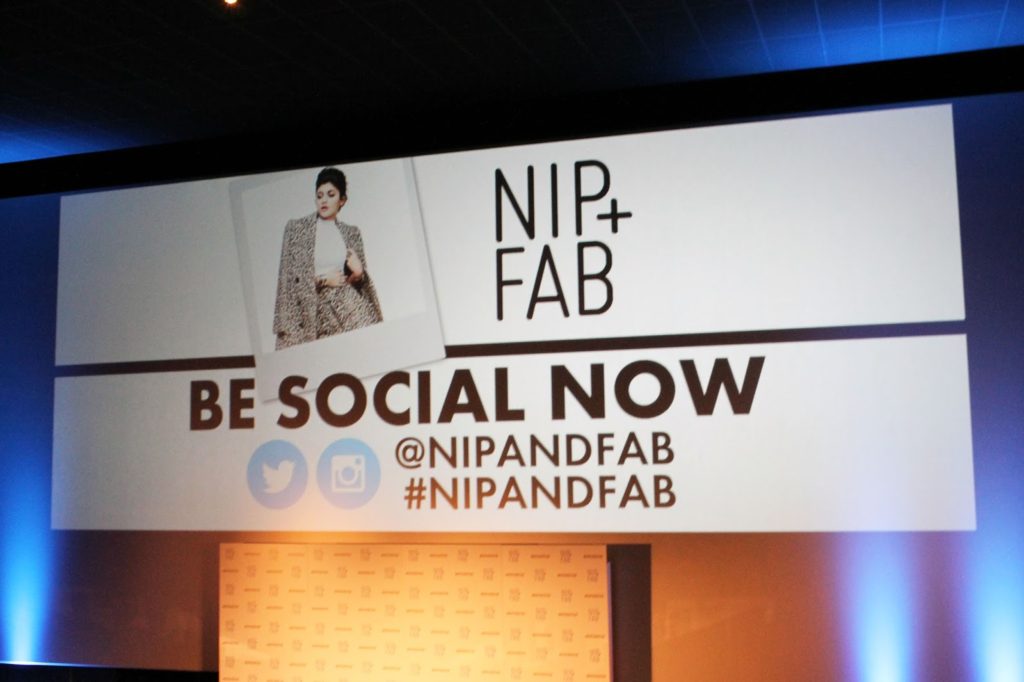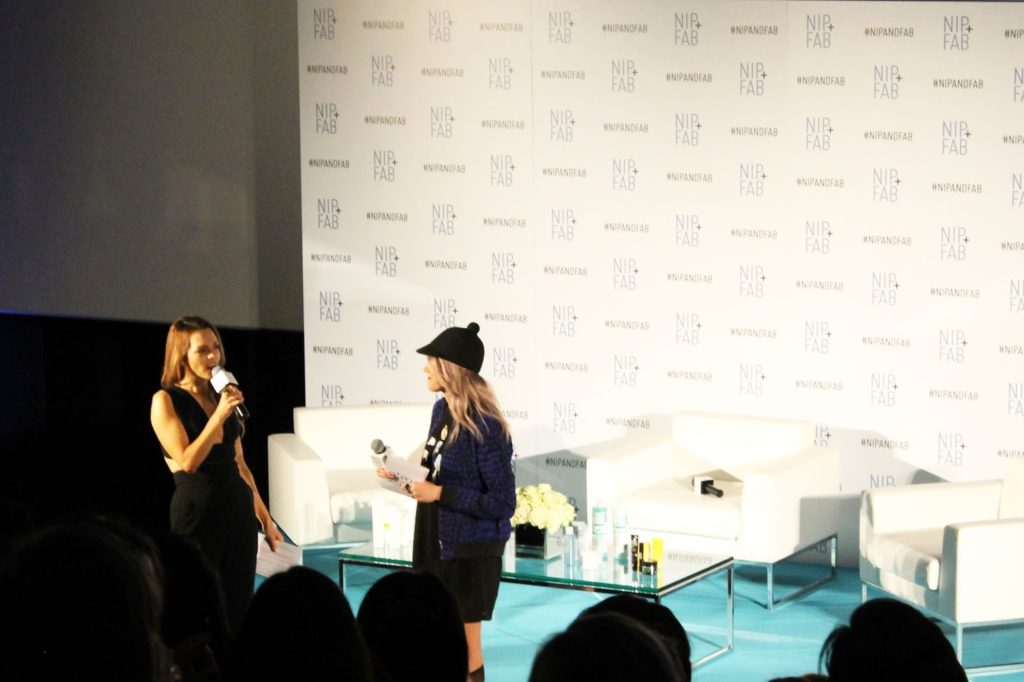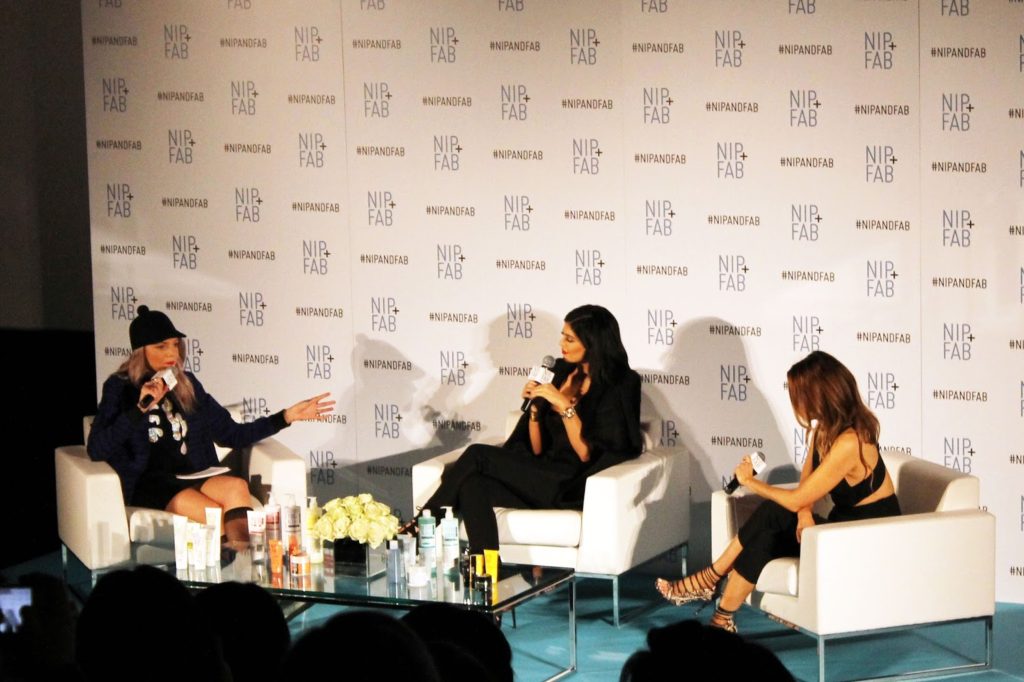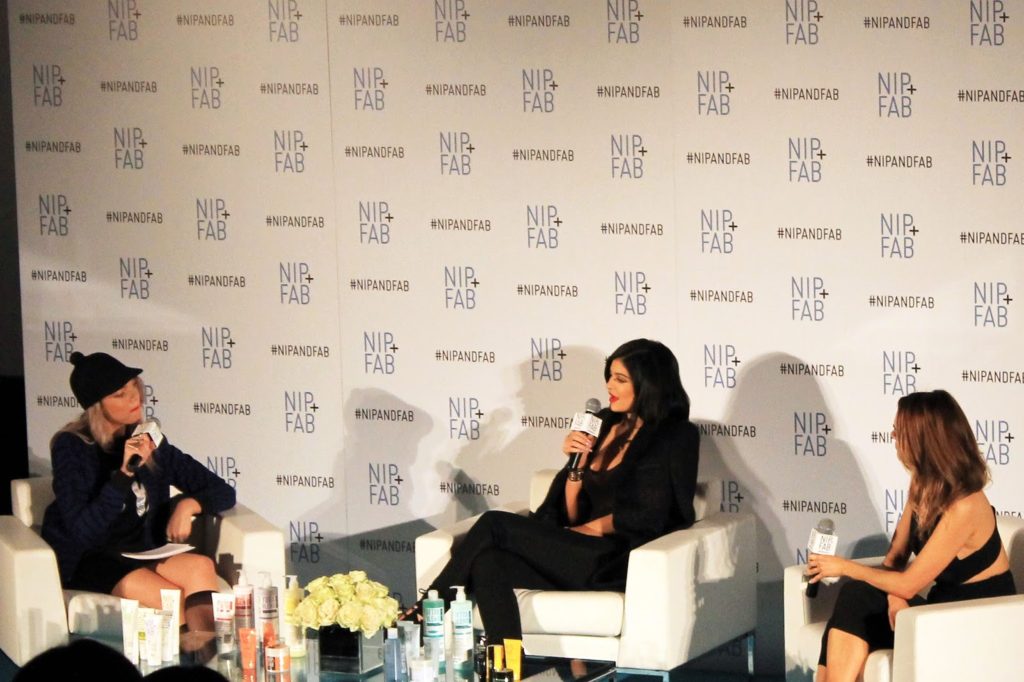 The interview itself was average because we had to wait approximately 2 hours for Kylie to arrive and the interview itself only lasted 10 to 15 mins. Kylie was interviewed by
Becca Dudley
and
Maria Hatzistefanis
. The interview was really straight forward and it was all beauty and fashion related.
If you're a big fan of either Kylie Jenner or Nip+Fab, then you probably already heard that she's Nip+Fab's new brand ambassador! Maria Hatzistefanis, the founder of Nip+Fab and Rodial chose Kylie as the ambassador because of Kylie's beauty and her quirky personality! Nevertheless, Kylie is also a huge fan of Nip+Fab!
From the interview I discovered that:
– Kylie Jenner's fashion inspirations are Kim Kardashian, Kanye West and most important of all North West!
– She wears SPF on her hands to keep them protected in the sun, what a good idea!
– Her favourite lipstick shades are nude and red, which of course we all knew from before. 😉
– Kylie's only been in London once before and she's leaving the country again first thing tomorrow morning, so she's basically only here for the interview!
– She first discovered Nip+Fab at a fashion event a few months ago and fell in love with Dragon's Blood Fix
– In her handbag she likes to keep a pair of sunglasses and some chapsticks
– She didn't reveal any other projects she's working on at the moment, but she's told us that she's planning to move to a new house soon!
Although the wait was long, it was nice seeing Kylie in person! She looked absolutely stunning and was radiating with style and confidence! It would have been nice if there was a photo moment with Kylie after the interview, but unfortunately she disappeared quickly after the interview!
Here's what Maria Hatzistefanis and Kylie Jenner wore to the interview. This photo is taken by the Daily Mail! Matching outfits or what?