Are you guys happy to see the sun? Of course you are, because this and last week have been absolutely wonderful with lots of sunshine! I can finally swap out my winter jacket with cardigans and duster coats! It's about time! Other than packing away some winter items, I've also added some bright colours to my wardrobe! Hence, this post is all about matching up and playing around with bright colours!
A bit over a week ago, I wrote a post on a
Bright and Yellow
outfit, which is a part of the George at Asda
#GeniusJeans
campaign! This is post is no different, other than the fact that everything I'm wearing here is from
George at Asda
. Yes, everything other than the belt.
My favourite item from the bunch is the red duster coat, which I also wore to
#SLBloggerBash
, but I also love the Loafer Shoes because they're super comfy! However, the pair of jeans were way too big. It doesn't show in the pictures, but you'll definitely notice if I took off my coat. Oh well… But other than the little hiccup, I'm pretty pleased with my Block Colour outfit from George at Asda!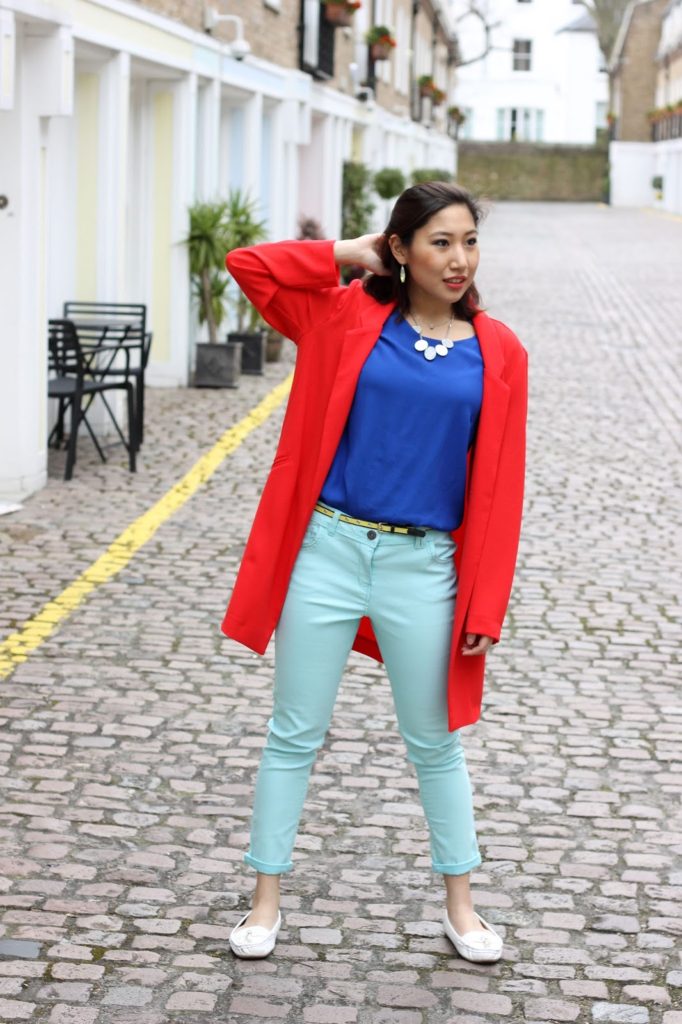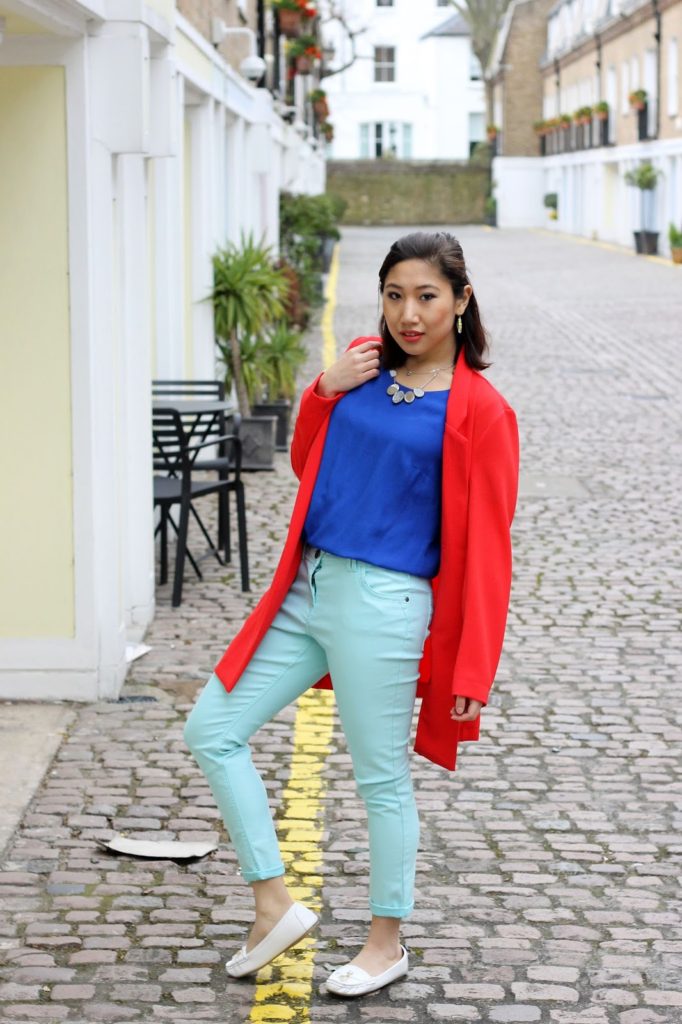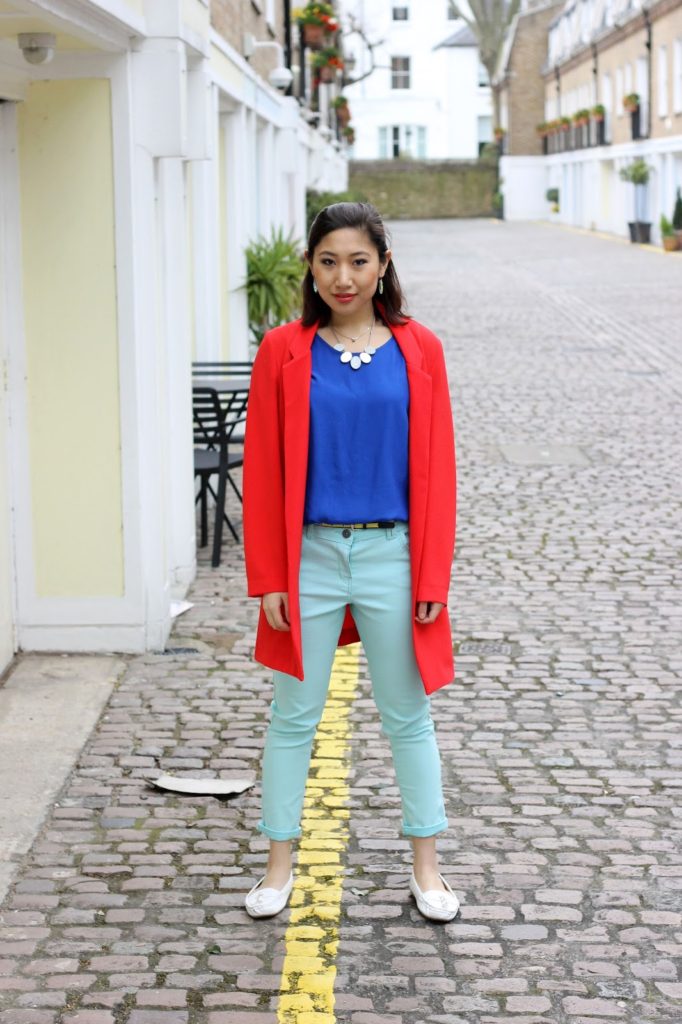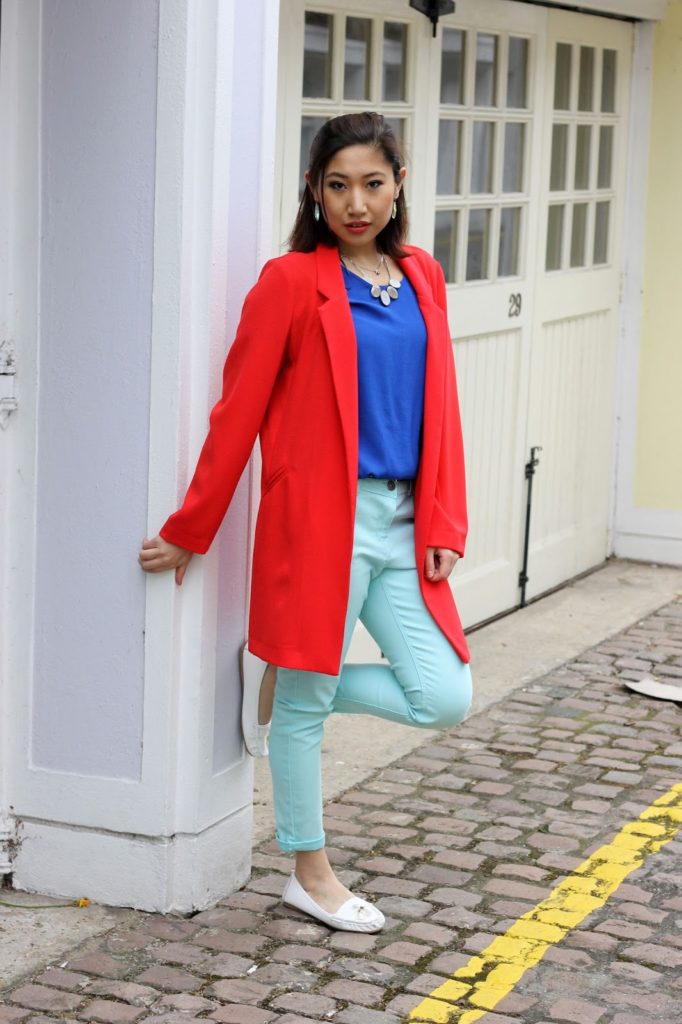 What I'm Wearing*:
Lipstick: MAC Vegas Volt (Swatch Book)
Belt: H&M Yellow Belt
*Disclaimer: Most of the items in this post are provided by George at Asda, but the words are my own.
;