I was recently introduced to
Tokyo Laundry
and I'm really surprised that I haven't come across this brand before! It's a brand with all the basic and essential clothing items you'll ever need in your life! Besides, the quality of their items are beyond expectations, well based on two items. 😉 I'd say that
Tokyo Laundry
is very much like
Superdry
, but it's like a more affordable version!
What I love about this jumper is how versatile and affordable it is! The grey colour goes with pretty much everything! I styled it with a simple pair of black jeans, a hat and a pair of black boots. To add some colour to this simple outfit, I also wore a pink statement necklace and a pair of big crystal drop earrings. It's definitely the perfect outfit for this season.
However, this jumper has a slip hem and it's slightly longer at the back than the front, which is perfect for tucking-in. But of course, you might choose to style it differently. 😉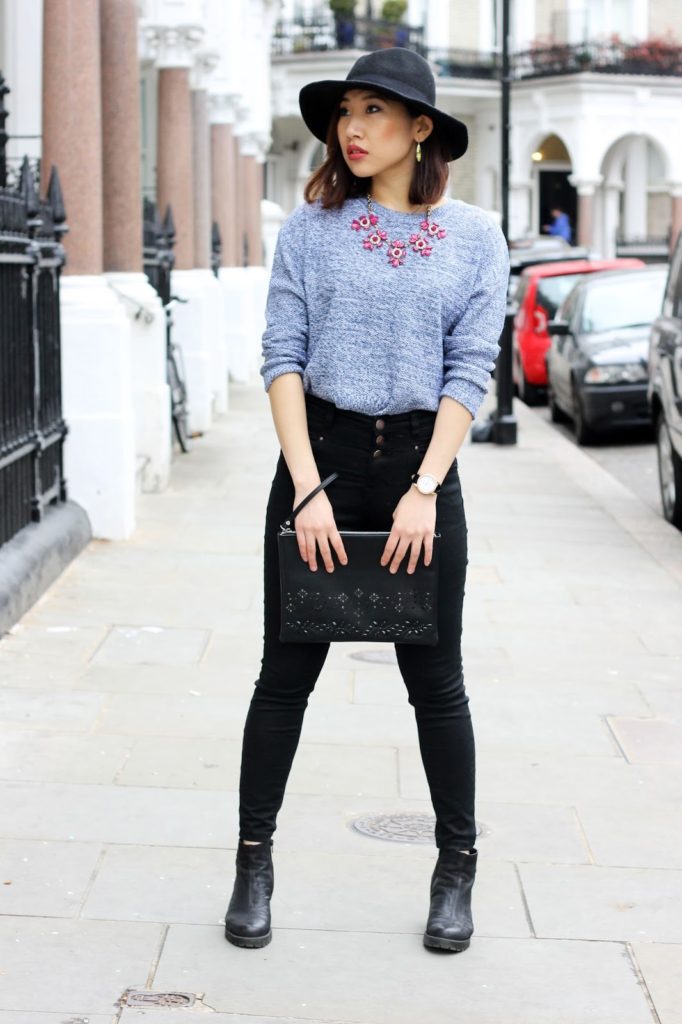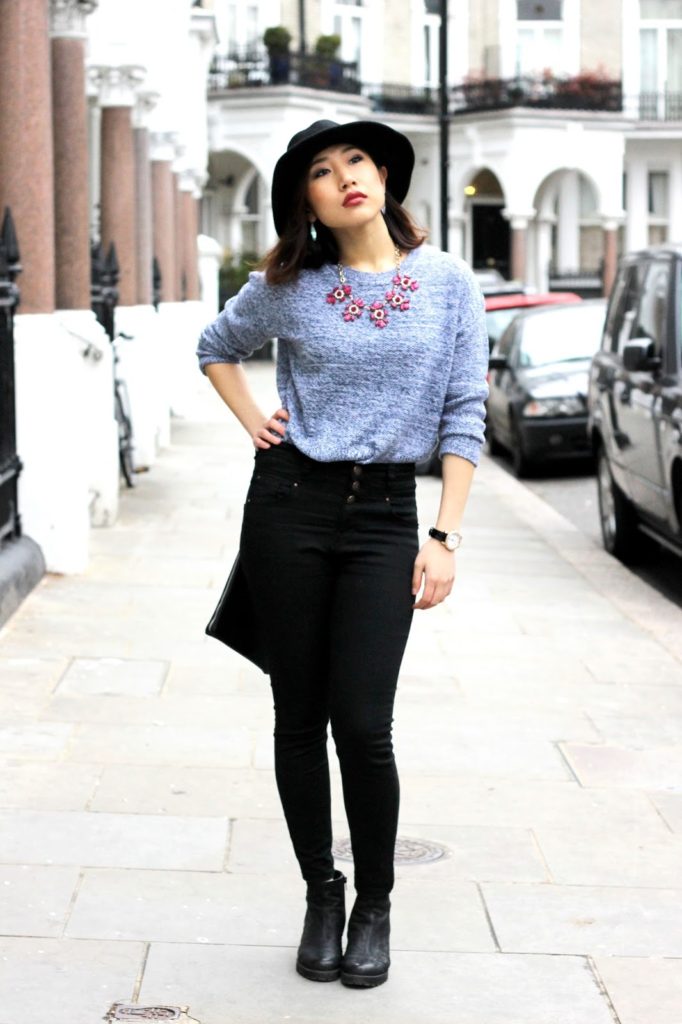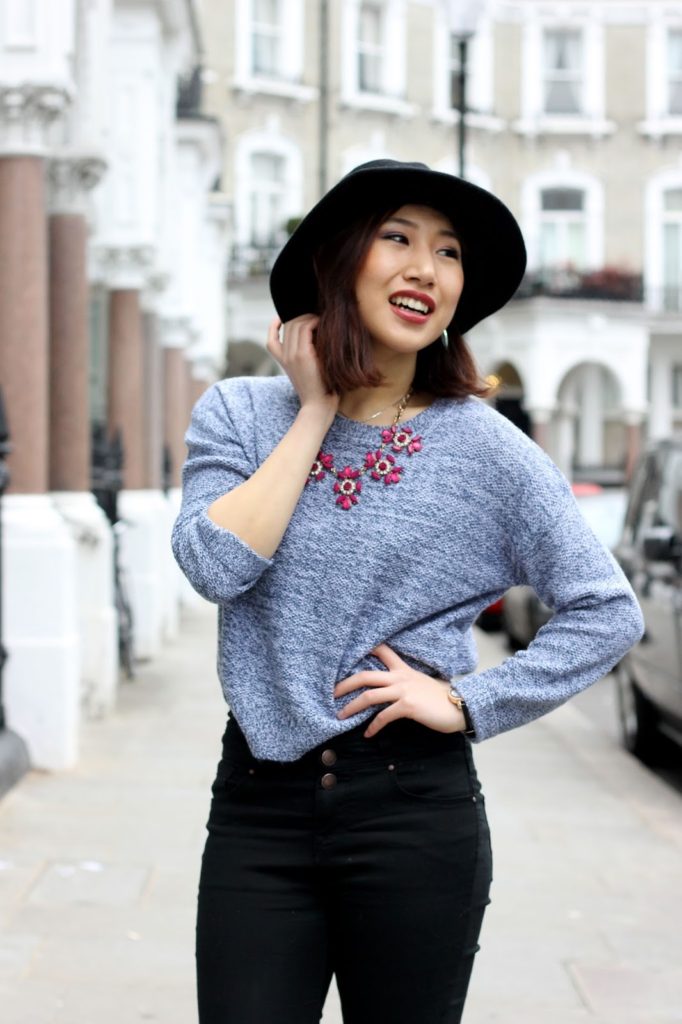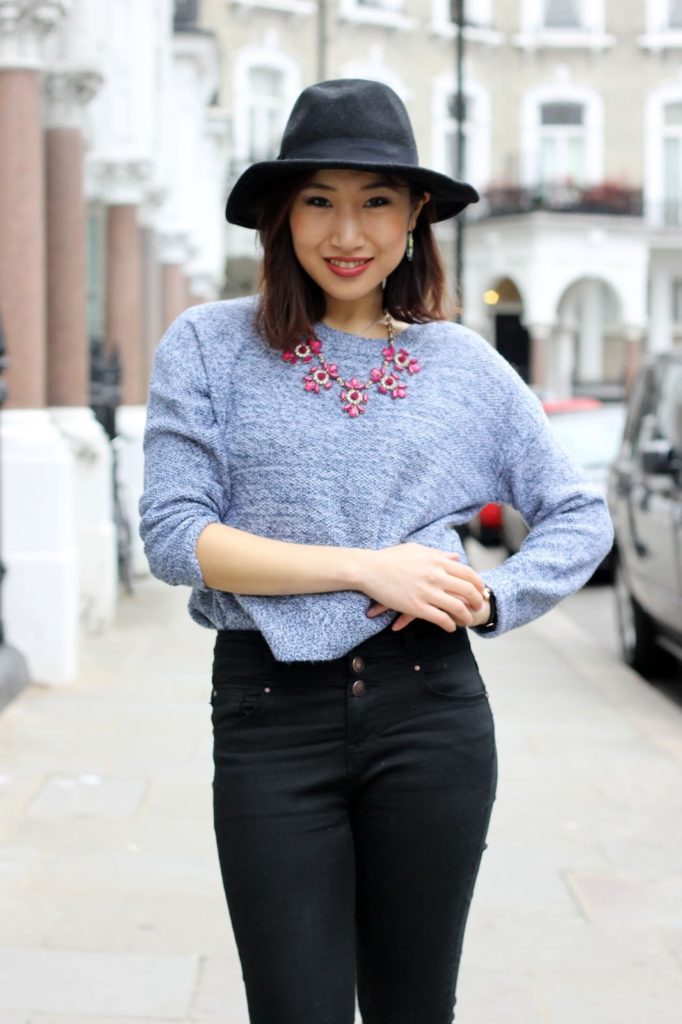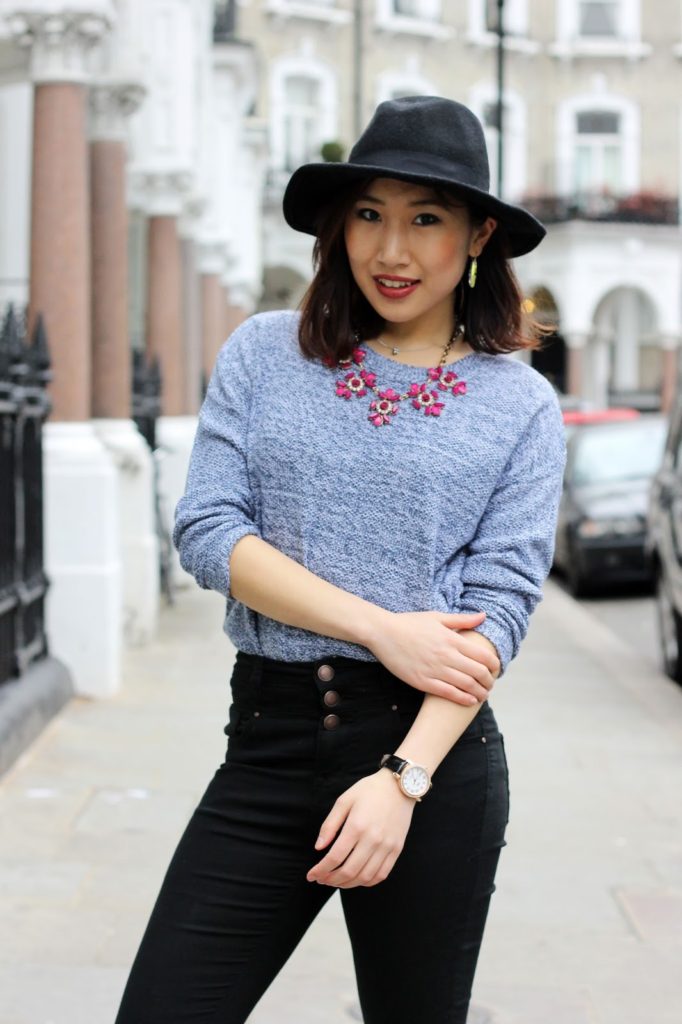 What I'm Wearing:
Lipstick: MAC Brick O La (Swatch Book)
Hat: Hat from Primark
Necklace: Statement Necklace from New Look
Clutch: Black Laser Cut Clutch from New Look
Watch: Noble Watch from Links of London
So what do you think of this outfit? I know it's pretty simple, but it's one of my favourites. 🙂
Disclaimer: This item was sent to me for review, but the words are my own.
;