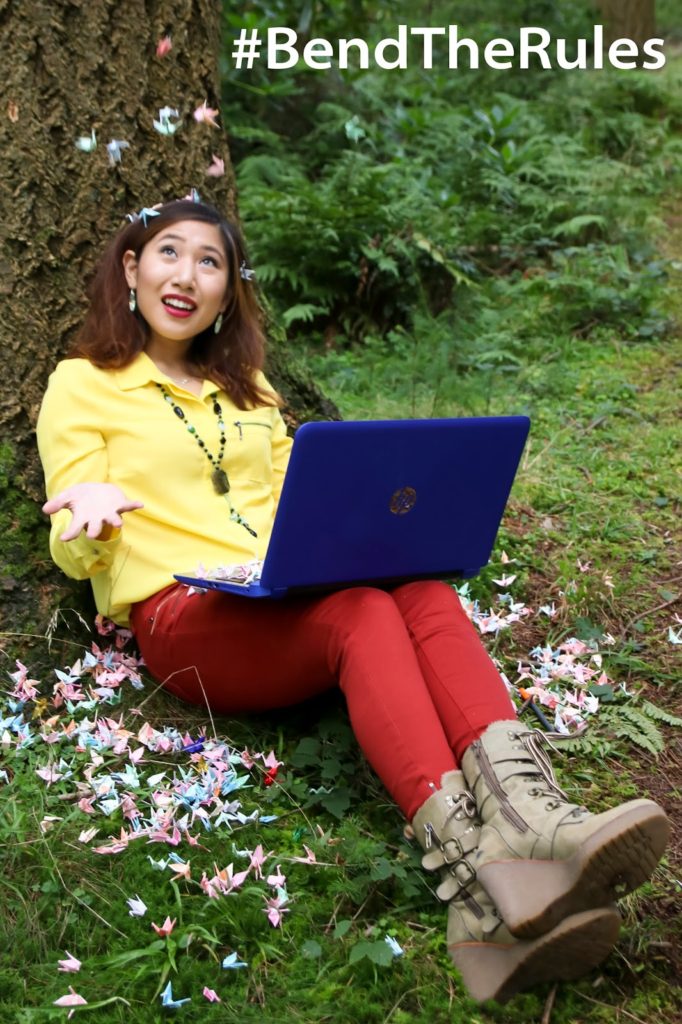 Earlier this week, I wrote a post about HP and their awesome laptops that combines style and power. I called the previous post: BendTheRules – Flying High with HP as it goes through how HP rises above other laptops in the market by synergising expressive colours and impressive power. Today's post is fairly similar, but with slight more details on all the cool things you can do with the Pavilion laptop.
As mentioned in my previous post, I've been sticking with HP laptops for as long as I can remember because of their technical aspects, mechanical stability and good looks. It's very unlike me to stick to the same brand for many years as I like changing my tech brands, e.g. my phone story goes something like this: from Nokia to Sony Ericsson to iPhone to Samsung and back to Nokia.
HP laptops come in several families, in which Pavilion and Envy are the most popular ranges for home and personal use! HP Pavilion is all about synergising expressive colours and impressive power to provide the ultimate affordable laptop that fits into your lifestyle!
Shirt from George at Asda, Jeans from Zara, Shoes from Aldo, Laptop from HP
BendTheRules – Innovative Thinking
When I had my first laptop (which was a long time ago!!!), I used to decorate it with stickers because I've always loved colours and I wanted my gadgets to be different. I remember clearly that I used to get these "laptop stickers" to make my laptop look unique – not the kind of urban style stickers that you mostly find on Apple laptops, but these were proper 15.6″ one-sheet stickers that covered the entire laptop. A few years down the line, HP has fulfilled my dream by bringing out the most beautiful coloured laptops! The whole idea behind the Pavilion laptop is a bold and colourful design inspired by fashion, home interior and lifestyle. I also think that colourful objects brings out happy emotions and this is something HP has managed to achieve!
BendTheRules – Incredible Functionality
When I'm not at work, I spend at least 3 hours/day on my laptop, mainly doing blogging related things. Hence, HP Pavilion 15-ab040sa 15.6″ Laptop * with its high storage capacity and sleek design, makes a perfect laptop for bloggers! There's plenty of storage for all your photos and the relatively high RAM gives you the capability of running several programs at the same time, e.g. social media, photo/video editing program and music. I like using it to read blogs, edit photos, watch movies on Netflix and listen to music. However, if you're more interested in running heavy programming and pro-gaming, then perhaps the Envy family with a higher processing system would be more suitable.
If you want to read more about the style and specs behind this laptop, then feel free to check out: 
BendTheRules – Flying High with HP
. Overall I'm really impressed with this laptop and I love how adding a cool factor hasn't affected the final quality of the laptop!
*Disclaimer: This is a collaboration post with HP, but the words are 100% my own.