We're almost half way through autumn! Yes, can you believe that it's October already? And before we know it, we'll all be busy buying Christmas presents for family and friends and putting together party outfits. Although summer is over, I'm still obsessed with colourful outfits that has beautiful summer patterns! When it comes to styling up for Autumn and Winter, I think it's important to find that balance between having fun and staying warm! In addition, it's crucial to find that colour balance! I personally think that only wearing dark outfits for the colder month can be very depressive, but I wouldn't go all out with baby pink, sky blue and bright yellow either. I like to keep my autumn and winter outfits fun and stylish by choosing a dark base with a pop of bright colours.

Yumi is a brand that has the perfect colour palette for the new season! Their colour palette is made up of classic grey, forest green, royal blue, dark red and much more. Moreover, the most exciting thing about Yumi's AW15 collection is the beautiful patterns that pretty much covers everything that's in for this season! Whether you prefer dark romance, geometric, 70s or plain and simple, Yumi's got something for you!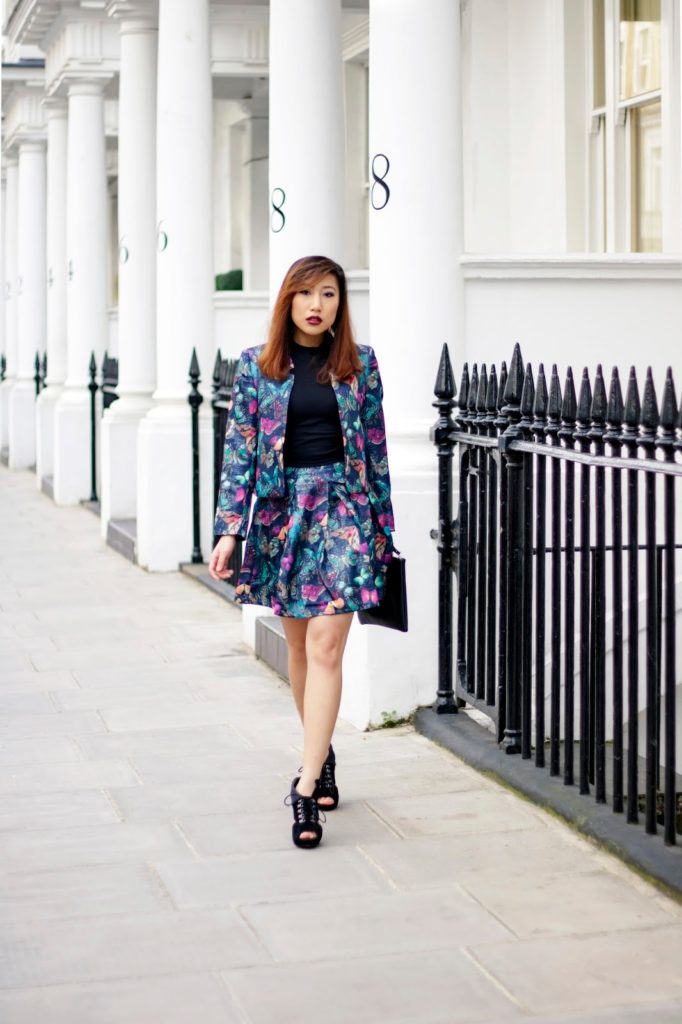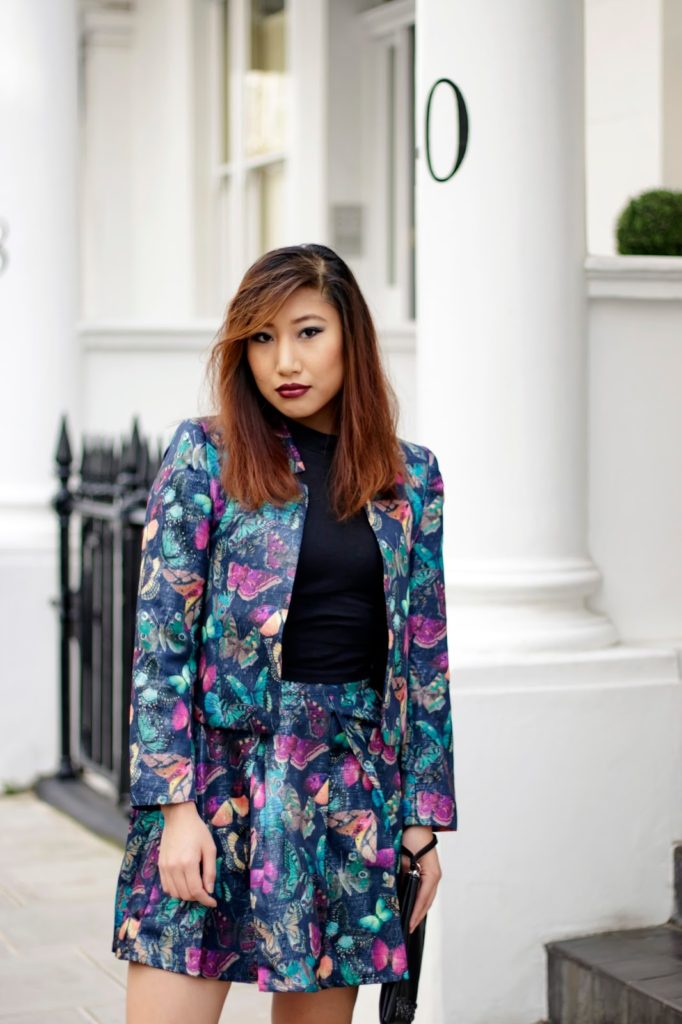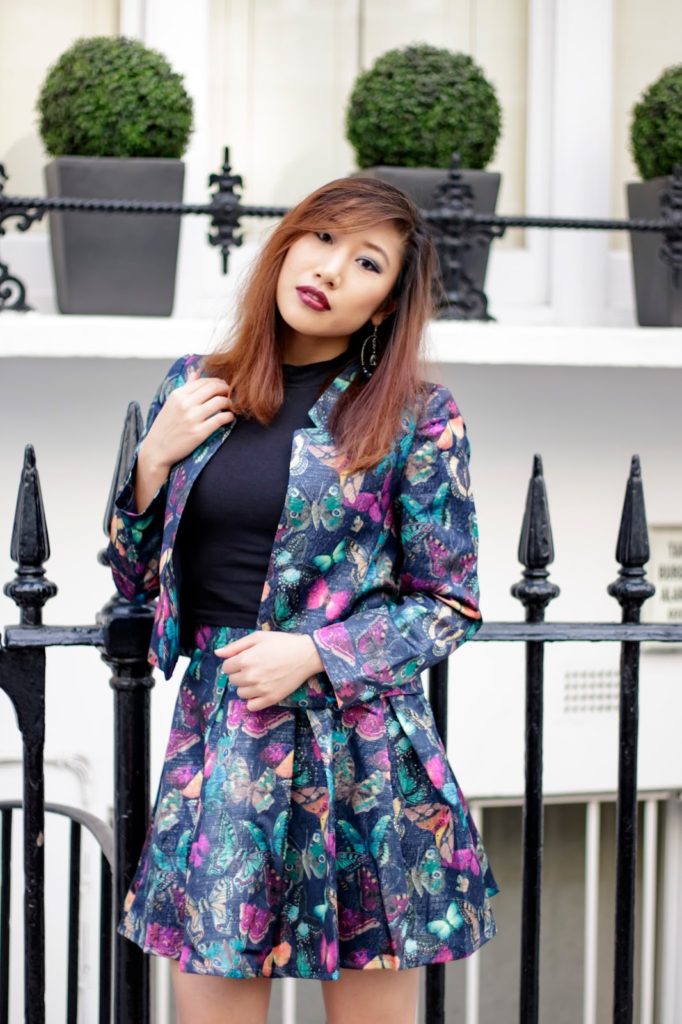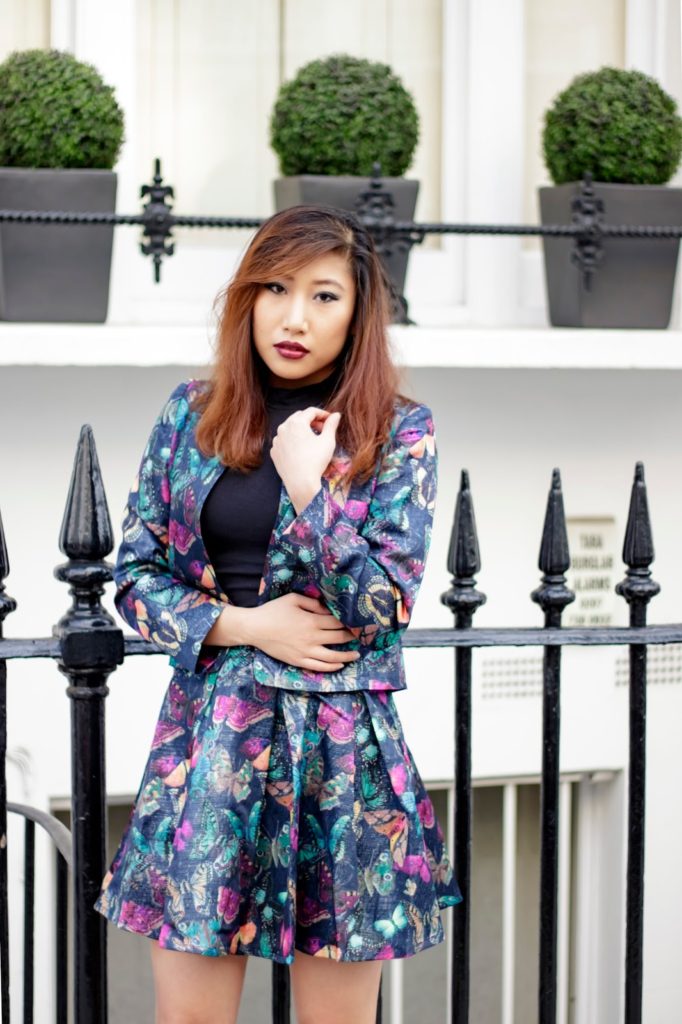 For my personal street style, I stuck to a "winter  butterflies" theme to reflect the playful and sunny side of me during the colder month. What I love the most about this co-ord is that you can wear them separately or together! It's a really versatile outfit as it looks both party-ready and work appropriate depending on how it's accessorised! Nonetheless, when it eventually gets colder, I'll be looking to pair up the skirt with a some thick tights!
What I'm wearing:
Homemade Earrings
Primark High Neck Crop Top
New Look Laser Cut Clutch
Suede Shoes from TK Maxx (really really old) 😛
If you're looking for more autumn and winter outfit inspos and styling ideas, then remember to check out #YumiLovesWinter on Twitter and Instagram.
*Disclaimer: This is a collaboration post with Yumi, but the views are my own.