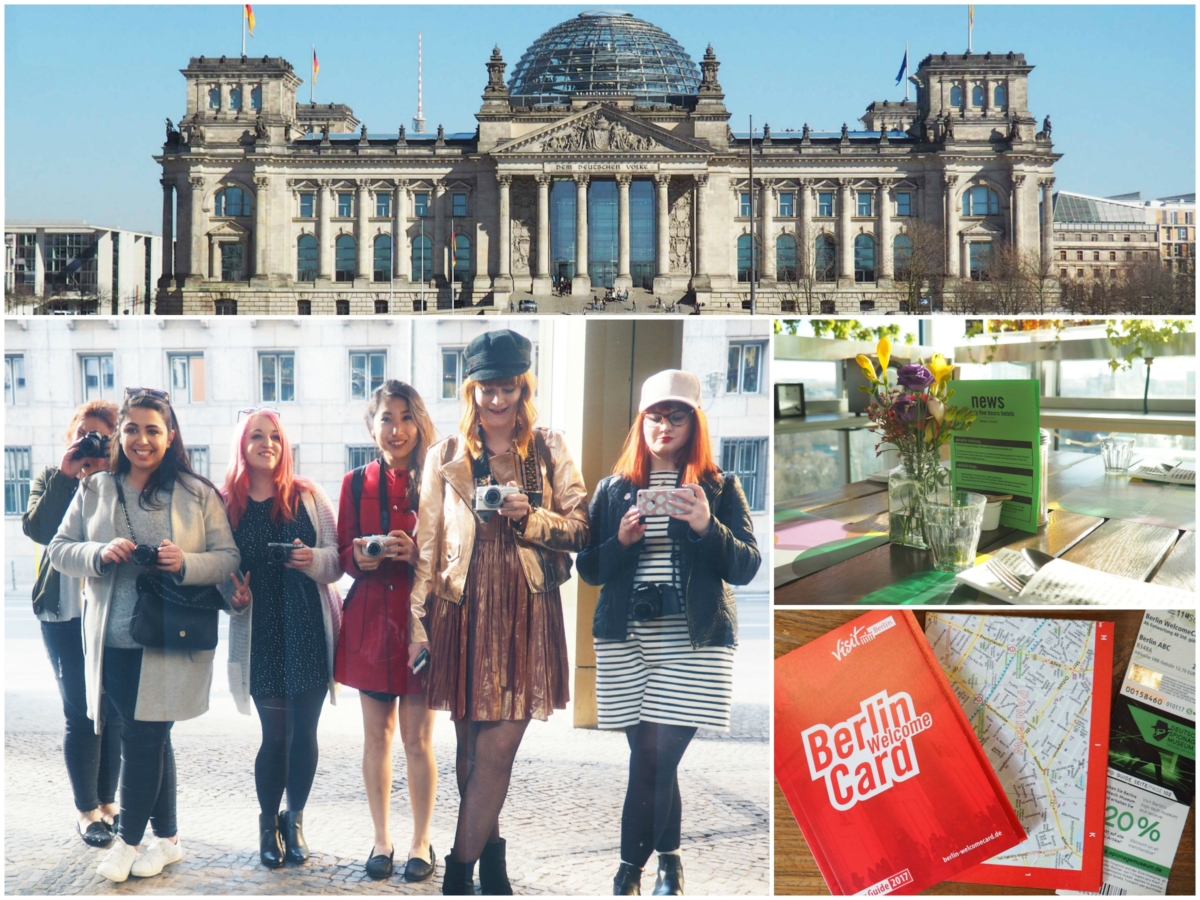 Blogger Trip
With CHAMÄLEON Theater
Last weekend I went on a press/blogger trip and spent 24 hours in Berlin, which is the most exciting travel opportunity I've had yet! I've travelled within the UK before for events and have reviewed a couple of things whilst abroad, but a city break with other bloggers where everything was pre-organised was completely new to me! You bet I was excited when I got the invite from source CHAMÄLEON Theater to watch their new rencontre un fille Scotch & Soda show as well as spending a day in Berlin exploring the city! The timing was perfect as well because it's the day after I come back from my holiday in Lanzarote. 
Despite having a short stop over (like 6 hours with 3 hours of sleep) in Gatwick as my flight back from Lanzarote was delayed, I managed to dig up some extra energy on the day and had the time of my life in Berlin! If you follow me on Twitter and Instagram, then you might already have an idea of what I got up not. If not, here's a pretty detailed post on how I spent my 24 hours in Berlin in a chronological order. Yes, it did end up being go 24 hours in Berlin (+ 1 hour extra of getting lost) if you discount the travel to and from the hotel. 🙂 
There were 7 bloggers from the UK that came on the trip and I'm sure that you already recognise some of them! But feel free to check out their amazing blogs too: Rosie - Mummy & Boo, Emma - Emma Louise Layla, Leigh - Fox & Feather, Milly - Mini Adventures, Hayley - Strangeness & Charm and Zena - Zena's Suitcase.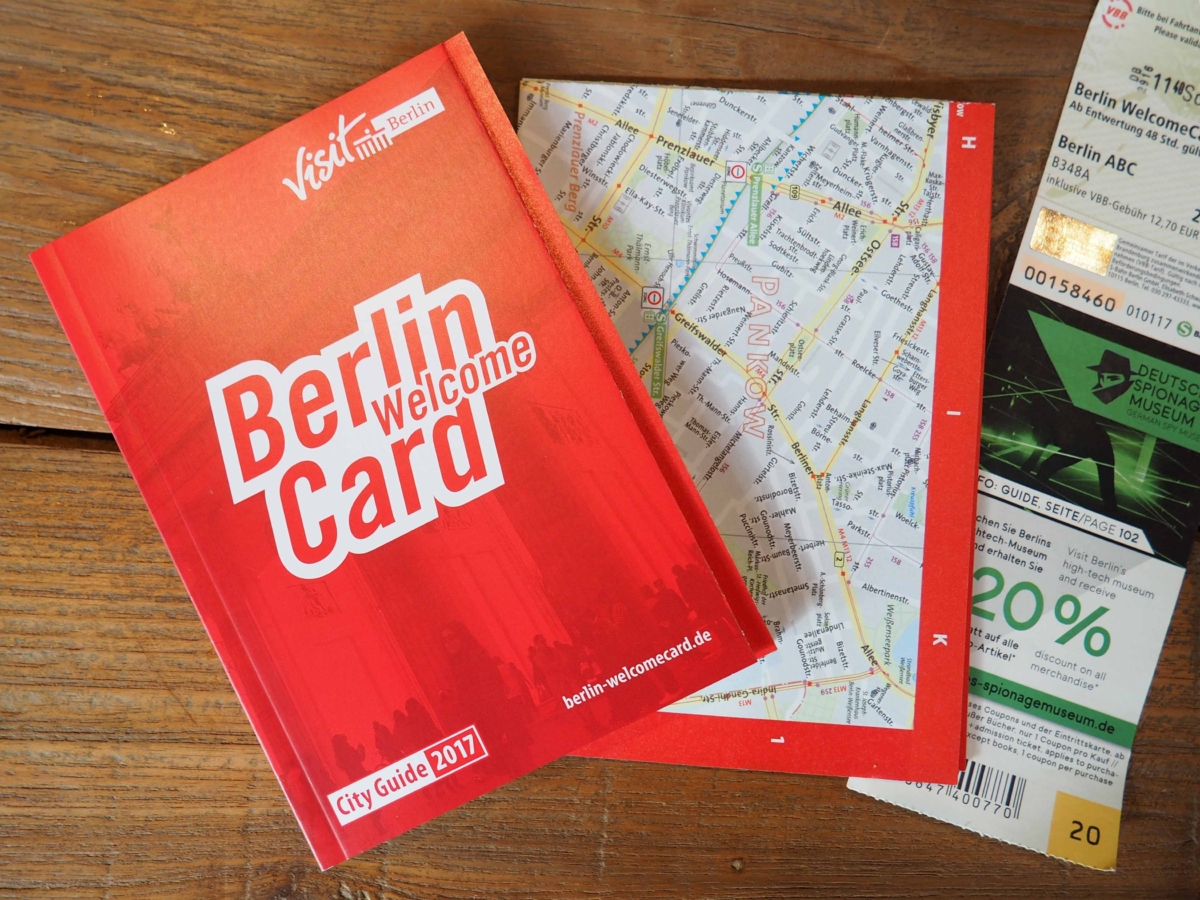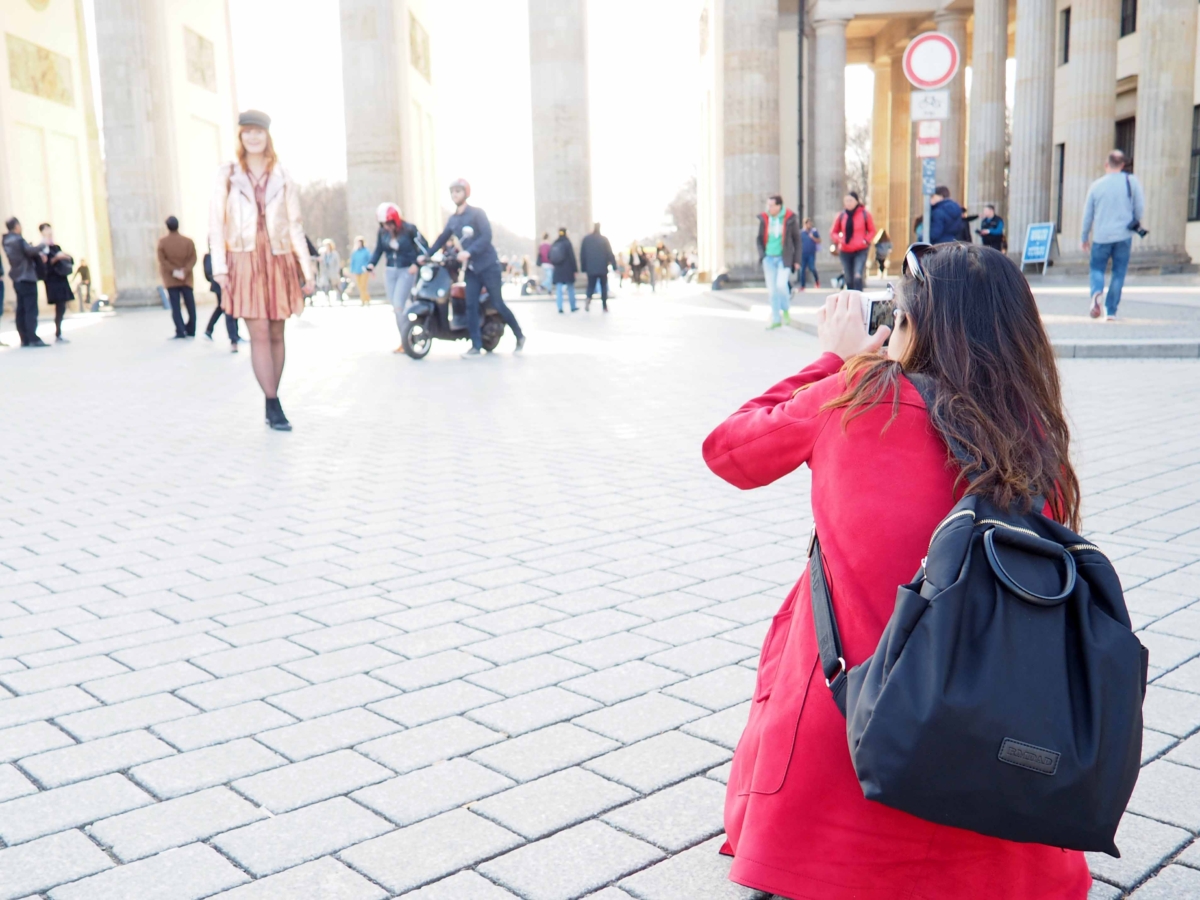 24 Hours in Berlin: Stop 1 at 14:00
25hours Hotel Bikini Berlin
This slideshow requires JavaScript.
24 Hours in Berlin: Stop 2 at 14:30
Ki-Nova - Restaurant, Bar und Café
After check-in at the conocer hombres de 65 aГ±os 25hours Hotel and taking tons of photos, we headed out to a vegan friendly restaurant called go here Ki-Nova by http://gtheal.com/?marakanr=taurus-and-virgo-dating&a8d=c2 Potsdamer Platz. Not to mention, the Nordic inspired wooden interior design and colourful dishes make this restaurant and cafe very Instagram friendly. If you're looking for a vegan salad bowl or a healthy cheese burger, then this is the place to go! follow url Ki-Nova uses a wide list of fresh and hearty ingredients sourced from local regions. Most dishes are vegan based with the option to add beef or chicken if you wish.
For starters we had a plateful of delicious mezze dishes to share which consisted of: hummus, marinated carrots, beetroot-feta-dip, chickpeaballs and mint yoghurt. It was so delicious, I could easily have filled myself up with this selection. For mains, we each had a super colourful watch Vegan Curry Bowl (but I ended up topping mine with chicken!!!). Despite having the starter, I almost finished my Ki-Nova Curry Bowl because it was soooo delicious, and I also felt guilty-free eating it because of the healthy ingredients!
I also recommend that you try out the Rote Beete (beetroot) smoothie. I'm not a huge fan of eating beetroot, but this smoothie tasted nothing like it. It was sweet and nutty, and gave me an energy kick!
This slideshow requires JavaScript.
24 Hours in Berlin: Stop 3 at 16:00
From Sony Center to CHAMÄLEON via Brandenburg Gate
After our lunch at Ki-Nova, we decided to walk to CHAMÄLEON Theater from Potsdamer Platz for our 6pm Scotch and Soda show. The journey is meant to take 30 minutes, but we ended up taking an extra hours because we're bloggers and we love taking photos. During our "self guided walking tour" we went past a few historical sights including the Sony Center, a piece of the Berlin wall, Holocaust Memorial, Brandenburg Gate and we also saw the Reichstag building from a distance.
There were also a few Instagram photo shoot and selfie sessions at Brandenburg Gate which probably explains why we took so long to get to CHAMÄLEON! 😛 Nevertheless, it was really nice taking a stroll down the main streets of Berlin on a beautiful day and absorbing all the culture, history and architecture (+ some Vitamin D) that the city has to offer. It was definitely worthwhile to take a long walk across the city during our 24 hours in Berlin trip, especially on a sunny day!
This slideshow requires JavaScript.
24 Hours in Berlin: Stop 4 at 17:30
Scotch & Soda at CHAMÄLEON Theatre
The Scotch & Soda show at CHAMÄLEON  Theater was set for a 6pm start.  Upon arrival, we were greeted by Dagmar who organised the whole thing and the managing director Hendrik. We were also given an introduction about the show and theatre before it started. The theatre itself is very popular amongst locals and it's the top location for contemporary circus performances! It's located in the Hackesche Höfe courtyard where you can also find a lot of quirky independent shops, restaurants and bars. CHAMÄLEON Theater features a traditional 1920s cabaret design. Unlike modern theatres where you sit in rows, CHAMÄLEON uses a more traditional style where there's four seats around each table. Alternatively, if you want to enjoy the show from above, there's also the option to reserve a balcony seat.
Scotch & Soda performed by an Australia circus called Company 2 is a new addition to CHAMÄLEON. I'll be covering more about the show in another post, but if I could summarise it in three words it would be "exciting, mesmerising and light-hearted!" The show has no language boundaries as it features a Charlie Chaplin style silent comedy where things do go wrong in the right way! 😛 1920s live music is also a big feature for the show which made it even more impressive. If you like the sounds of it, then look out for a post in the coming weeks where I'll be sharing more about the show!
This slideshow requires JavaScript.
24 Hours in Berlin: Stop 5 at 20:30
Chen Che - Teehaus Berlin
We were also treated to a post-theatre meal at Chen Che Teehaus which was only a couple of blocks away from the theatre. It's a traditional Vietnamese tea house and restaurant hidden behind one of the many courtyards in Berlin. We went there for dinner, but they also have tea ceremonies if you come in the afternoon. The tea ceremony is basically like a Vietnamese version of English afternoon tea. Unfortunately, I wasn't able to take many photos of the place due to the dim lighting, but the interior looked like a little Asia in Berlin.
Most of the dishes at Chen Che are vegan friendly and come with tofu instead of meat. However, you can also request a meat substitution if you are not vegan. The dishes are very traditional and flavourful, and are large in portion size! I went for a chicken and beef noodle soup and despite having a large lunch, I managed to finish it all because it was so yummy!
This was our last stop of the day for our 24 hours in Berlin blogger trip before we went back to the Monkey Bar at the "zoo" i.e. the Monkey Bar on top of the 25hours Hotel by Zoologische Garten 😉
This slideshow requires JavaScript.
24 Hours in Berlin: Stop 6 at 8:30
Breakfast at NENI Berlin
The second day of our 24 hours in Berlin blogger trip started where the first one finished. We had our breakfast at Neni Restaurant which is directly opposite to the Monkey Bar on top of the 25hours Hotel Bikini Berlin. Breakfast is optional; it's 21 € per person for all hotel guests. The view from Neni Berlin is fanstastic as you get to see the city and the zoo from above. There's also the option to sit outside if you happen to visit on a sunny day.
Although the restaurant itself features many different cuisines for lunch and dinner, the breakfast buffet is very European styled. There's a mix of hot food including sausages, bacon, eggs and mushrooms, and cold platters with cheese, ham, fresh salads and toasts. If you prefer something sweeter then there's also a huge range of cereals, nuts, honey, jam, fresh fruit as well as croissants and pastries. The only thing that they lacked was dairy free milk and yoghurt.
This slideshow requires JavaScript.
24 Hours in Berlin: Stop 7 at 11:30
Berlin City Sightseeing Tour
After breakfast and spending too much time getting ready and taking selfies at the hotel, I decided to jump on a Berlin City Sightseeing bus to get an introduction of Berlin as I came unprepared and we had some free time on the second day. The city sightseeing tour took me through some of the major historical places in Berlin, many of which I already walked past on day 1. However, some of the main places we passed that I didn't get to see during the first day were Checkpoint Charlie, Alexanderplatz, Siegessäule and Neptunbrunnen.
I also took a walk around the area by Alexanderplatz and had a quick coffee and lunch by one of the cafes. The weather was so lovely and it was almost 20°C in Berlin. I finished the tour at around 3pm, but could have easily made it by 2pm (making it an actual 24 hours in Berlin) if my data roaming & Google map actually worked (I got lost, hehe) and if I didn't spend an hour taking selfies at the hotel. 😛
If I was to visit Berlin again, I'd definitely want to take a further look around the Mitte district which is filled with notable landmarks, quirky bars, local markets and eccentric shops. But I also want to explore further out and look at the palace, parks and museums outside of the central area.
This slideshow requires JavaScript.
One of my New Year's resolutions which I stated in my Visiting Iceland post is to travel more and to start documenting my journeys. Come April, I've already stepped into 6 different countries in the course of 4 months, including a stopover in Denmark. However, I've only decided to document the most exciting trips like: 24 Hours in Berlin! 
For my first ever press trip abroad, I felt that it couldn't have gone any better! I had the time of my life and really enjoyed every moment of it mainly because of the amazing bloggers I was with and our fantastic host, Dagmar at CHAMÄLEON who organised the trip. The people in Berlin are also extremely friend and helpful which made this trip even better. This is my third time in Berlin (I was also there in 2008 with school), but it won't be the last time! I'll be back again soon! 😉
Also, please do check out the other 6 bloggers who came on the press trip, they're amazing:
Emma - Emma Louise Layla
Hayley - Strangeness & Charm
Leigh - Fox & Feather
Milly - Mini Adventures
Rosie - Mummy & Boo
Zena - Zena's Suitcase