If you've been reading my blog for a while, then you might have already noticed loads of
Sleek Makeup
reviews. The most recent ones are on
Sleek Control Shine & Prime
,
Sleek Eye and Cheek Palettes
and
Sleek Gloss Me
. As you can tell, I pretty much own a
Sleek
product for every purpose. However, one of the few items I haven't so far reviewed is their foundation, hence today's post is about
Sleek's
relatively new
Bare Skin Foundation
which I received at
Bloggers Tea Party
(yes, it's been while).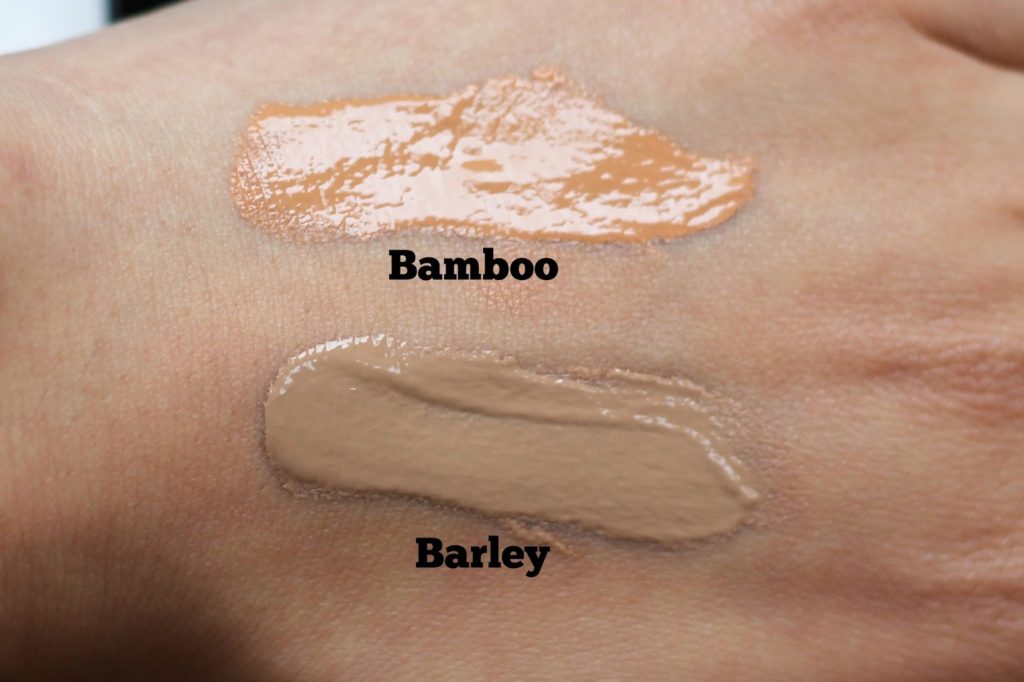 I'm only wearing Sleek Foundation and Primer on the right, no concealer, powder, bronzer and so on.
When it comes to foundations, I like mine to be light and breathable, which is also why I prefer BB creams over a high coverage foundation. Hence, I felt that this Bare Skin Foundation is perfect for me because it feels super light on my skin and it often makes me forget that I'm even wearing foundation. Likewise, it's got a light and natural looking coverage, which is something I prefer. I have some redness on my skin and it's just good enough to cover up the red patches and even out the skin tone. However, it's definitely not a foundation I would have chosen a few years ago when I suffered from acne.
Although I'm pretty impressed by this Sleek Bare Skin Foundation, I felt that the shades have been a bit of a miss. The shades I currently own are Bamboo and Barley. Bamboo is a little too bronzed and orange for me and Barley is too light for my face and there is no shades inbetween the two. Hence, I tend to blend the two shades to get a shade similar to my skin tone.
I personally think that this Sleek Bare Skin Foundation is very long lasting and with a primer it stays on all day (if I don't exercise and if it doesn't rain). Best thing of all, my skin feels decent after wearing this all day long. You know that some base products can give you spots after a long day? Well, Sleek Bare Skin doesn't do that at all, my skin feels just as soft and dewy as the second I put the foundation on.
Other than the shades, Sleek has impressed me once again!
Feature Product: