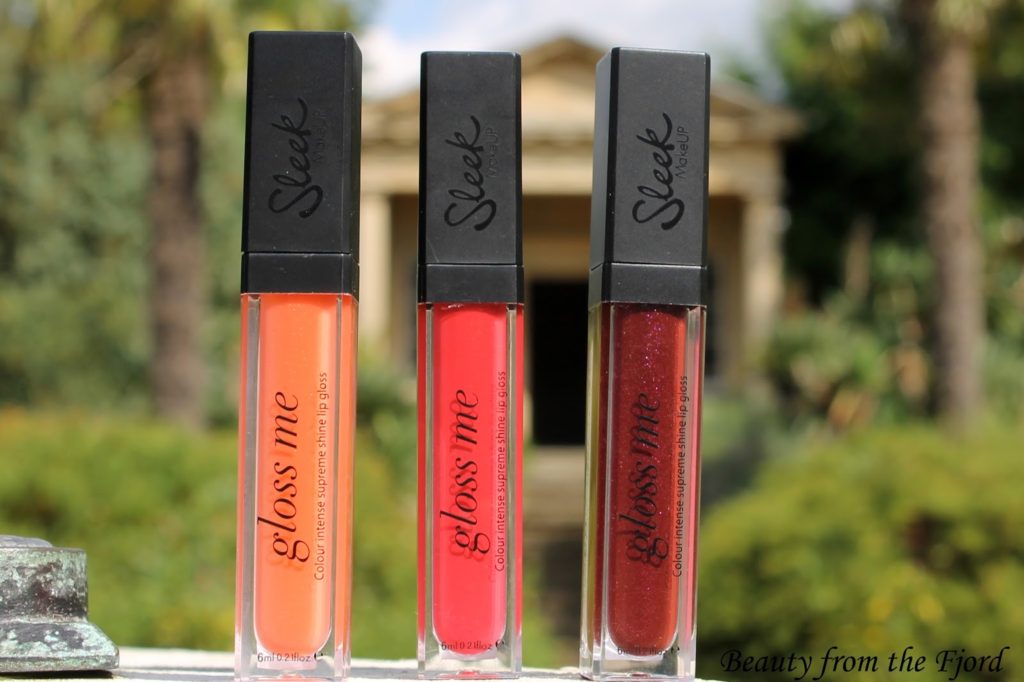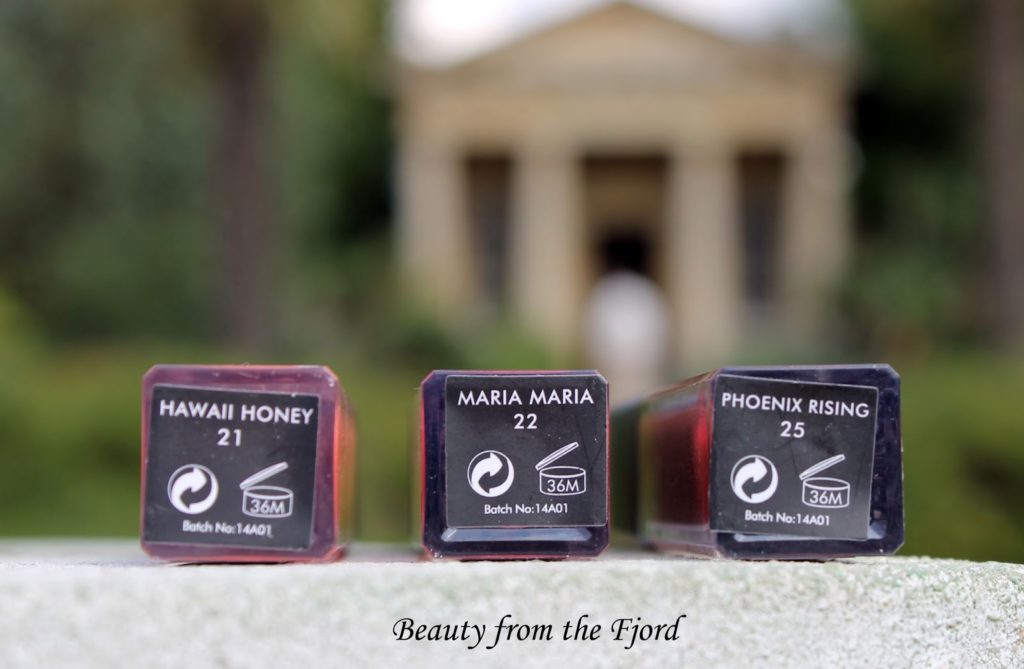 I reviewed  Sleek Makeup Matte Me Lip Cream in Fandango Purple about a month ago, today's another Sleek Makeup feature! Due to the success of the Sleek Makeup Gloss Me range, they have launched another six shades for the collection on 2nd July 2014. The shades are Angel Falls, Hawaii Honey, Maria Maria, Thai Orchid, Forbidden City and Phoenix Rising. I'd say that they aimed two create two contrasting sets with the lighter shades inspired by the far west and the darker shades inspired by the far east. 🙂
In today's post, I'm reviewing three Gloss Me products from the range: Haiwaii Honey, Maria Maria and Phoenix Rising. The formula and texture are very similar for all of the glosses, the only major difference is the shade. These Sleek lip glosses are filled with pigments, moisture and highlight. They're absolutely fantastic for creating a flawless and colourful wetlook!
All of these products are scentless, which I suppose is a good thing because it stops me from "accidentally eating them!" 😛 The applicator is long and thin, which is good for a precise finish. These Gloss Me lip glosses aren't overly sticky when applied, but I can definitely tell that "they're there." The lasting time is a couple of hours, which is what you expect from a lip gloss. However, even when the glossiness wears off, a slight tint of the shade still remains.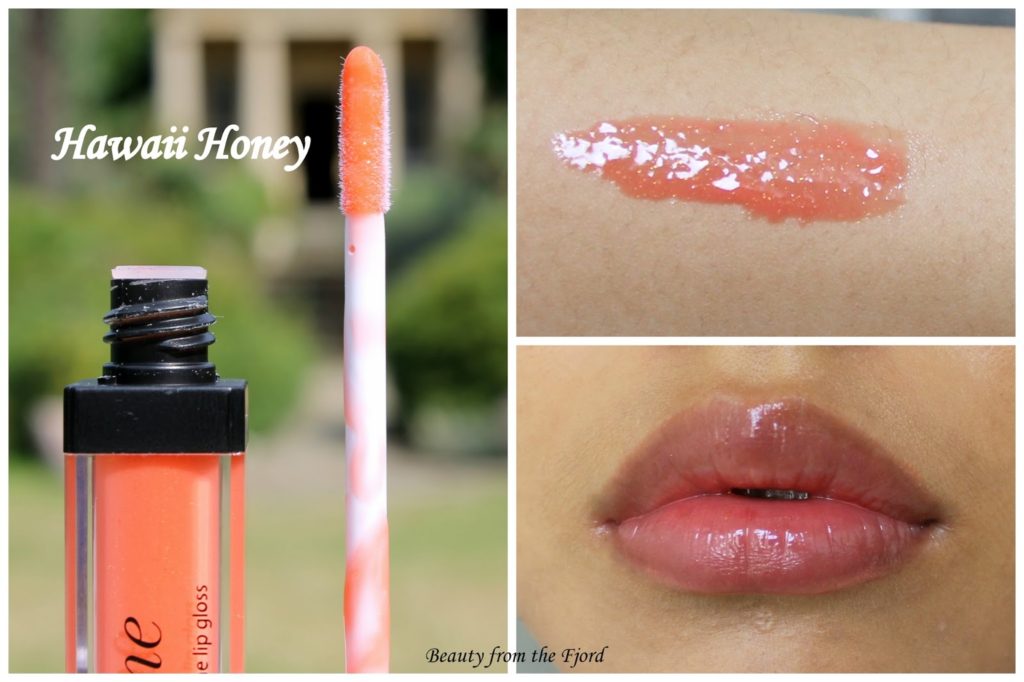 Hawaii Honey is a very natural looking shade with a slight tint of orange to it. This shade looks very sheen, so rather than changing the colour of my lips, it gave them lots of shine.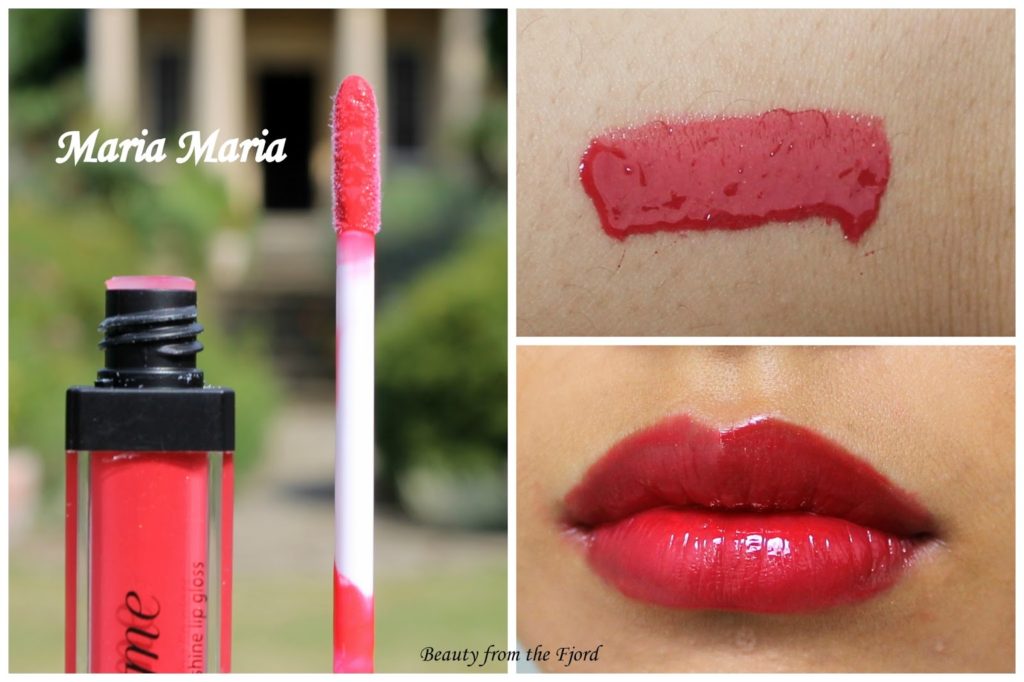 The shade Maria Maria looks beautiful on! The base colour is red, but it's not overly bright. I'd say that the colour looks very smooth due to a hint of coral.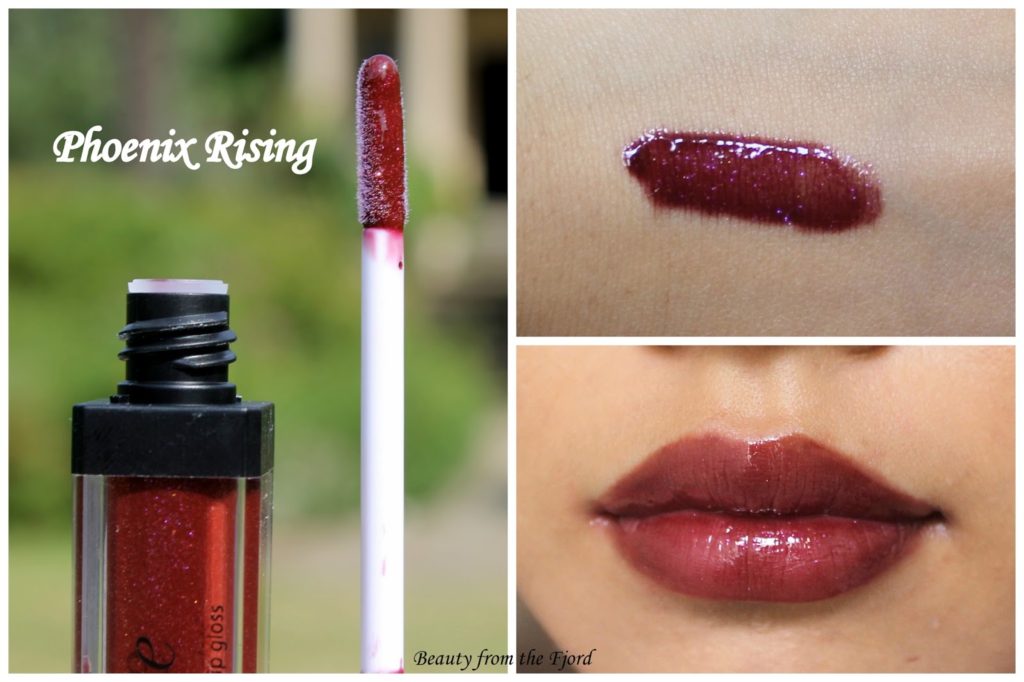 Phoenix Rising has a brown-ish basetone. Therefore, I think the colour is more suited for autumn than summer. I personally found it more difficult to get a flawless finish from this shade compared to the other two possibly because the colour is a lot darker.
What I like the most about these Sleek Makeup Gloss Me lip glosses is the combination of pigment and shine. They're also highly affordable at £4.99 each!
My favourite one from these three is Maria Maria! Have you tried anything from the Sleek Makeup Gloss Me range? What's your favourite shade?
Behind the scene background:
The first photo looks overly bright in the sun-light, but there's not much I can do when the sun is out. 😉 Hence, I've done some swatches to show off the true colours of these products. I found this beautiful building, which looked like a nice holiday retreat in Kew Gardens and thought it's a perfect fit for these Sleek Makeup Gloss Me lip glosses!
Disclaimer: *This product was sent to me for review purposes, but the words in this post are 100% my own.