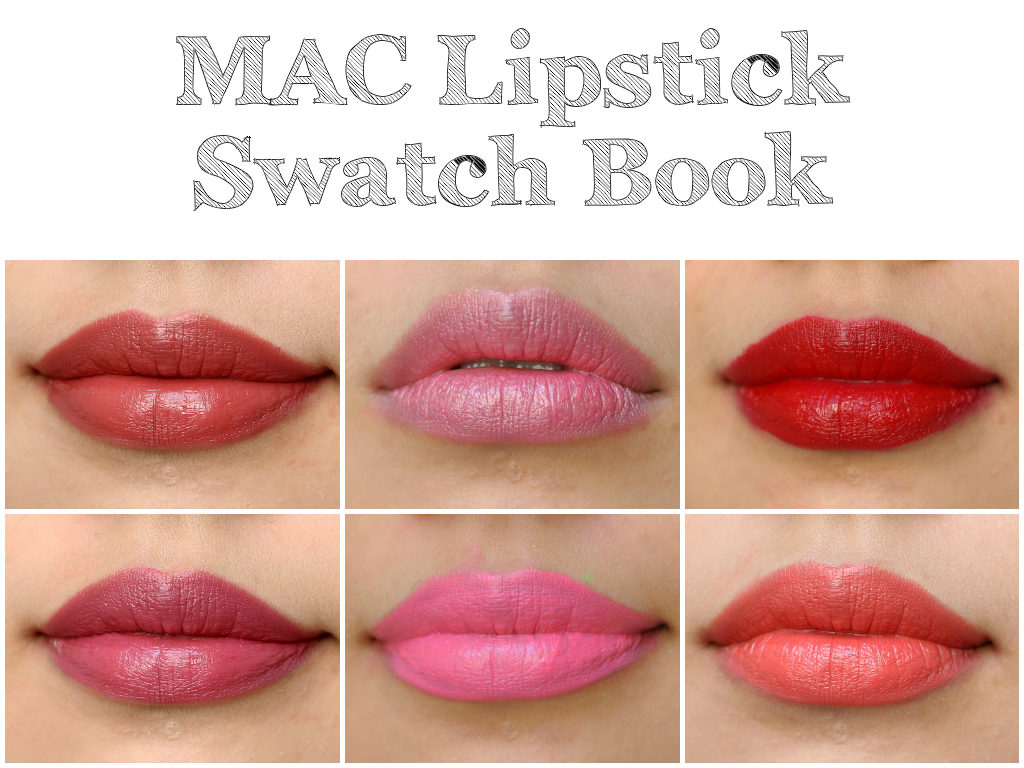 A couple of weeks ago, I wrote a post on my little MAC lipstick haul! It turned out to be super popular, so it gave me the idea to create a MAC Lipstick Swatch Book! Although I only have 9 MAC lipsticks, I'm on my mission to collect them all, or as many of them as possible! There are over 200 MAC lipsticks from the whole range and I suppose I only have a tiny tiny portion of them.
This post contains all the MAC lipsticks I have and I'm planning to update it regularly as my MAC lipstick collection expands. 🙂 The ones I currently have are: Velvet Teddy, All Fired Up!, Bombshell, Brick O La, Craving, Vegas Volt, Brave, MAC Red and Viva Glam Nicki. 
Now let's take a look at the swatches shall we?
Matte Finish: MAC Velvet TeddyRetro Matte Finish: MAC All Fired Up!Frost Finish: MAC BombshellAmplified Creme Finish: MAC Brick O LaAmplified Creme Finish: MAC CravingAmplified Creme Finish: MAC Vegas VoltSatin Finish: MAC BraveSatin Range: MAC MAC Red

Satin Finish: MAC Viva Glam Nicki (Discontinued)
My all time favourite is Brave, but I also love Craving and Brick O La! So which one or ones do you like?