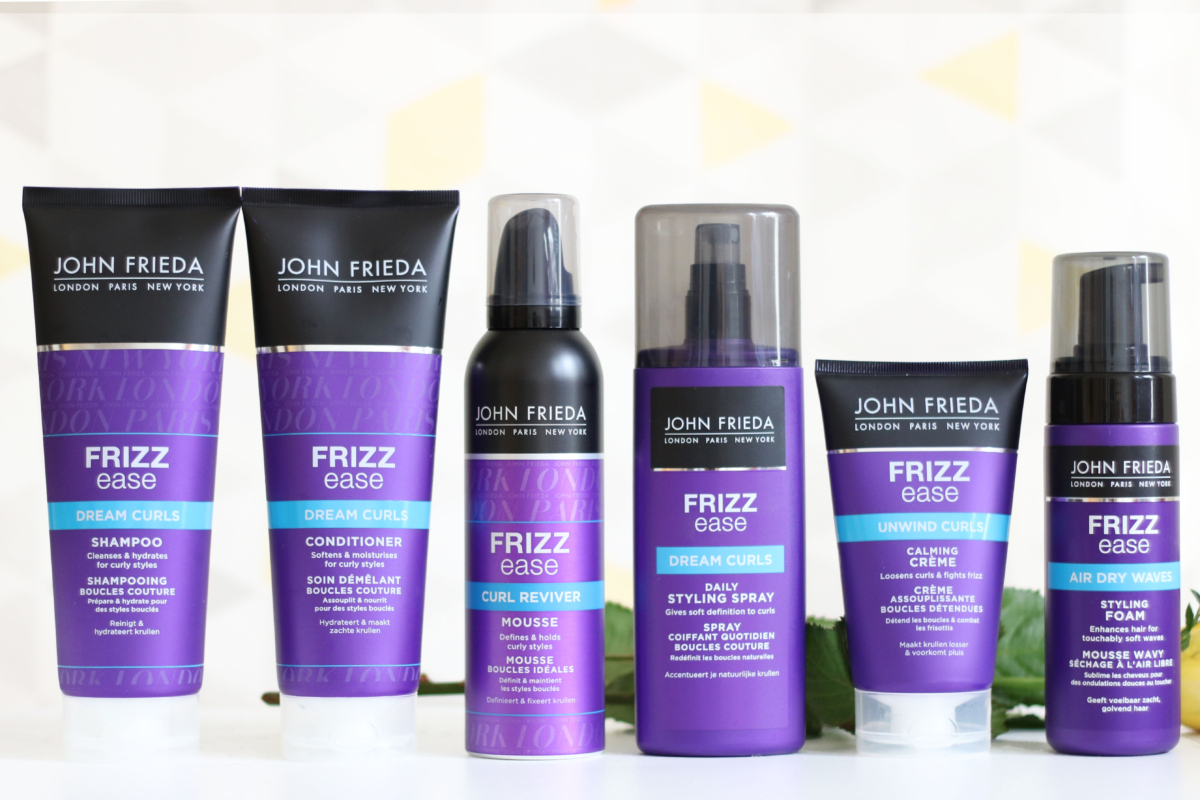 The John Frieda Frizz Ease Dream Curls range has been around for years, but you may know or recognise it as a silver and blue packaging. That's right, at the end of last year, John Frieda revamped their entire hair care collection to feature a more premium design and a better formula. As part of the me&john campaign, I got the chance to try the entire Frizz Ease Dream Curls collection which consists of 6 products (from left to right); Dream Curls Shampoo, Dream Curls Conditioner, Curl Reviver Mousse, Dream Curls Daily Styling Spray, Unwind Curls Calming Creme and Air Dry Waves Styling Foam.
The collection features a distinguishable violet packaging and looks super lush. However, I did notice that the product packaging on John Frieda's website looks fluorescent purple with a glossy finish as opposed to a dark violet with a matte look, so I checked in-store at Boots to make sure that I didn't just get a weird packaging. The set they have in-store looks exactly like the ones I'm showing you in this post. So it's the same product although the packaging looks different to what they're advertisimg.
Putting the package difference aside, the products themselves are fantastic! Although coming from the same Frizz Ease range, all 6 products serve completely different purposes and the effect you get is visibly different depending on the product you use. Hence, I decided to do a mini review of each of the products in the John Frieda Frizz Ease Dream Curls Range and show you how my hair looks like after one application.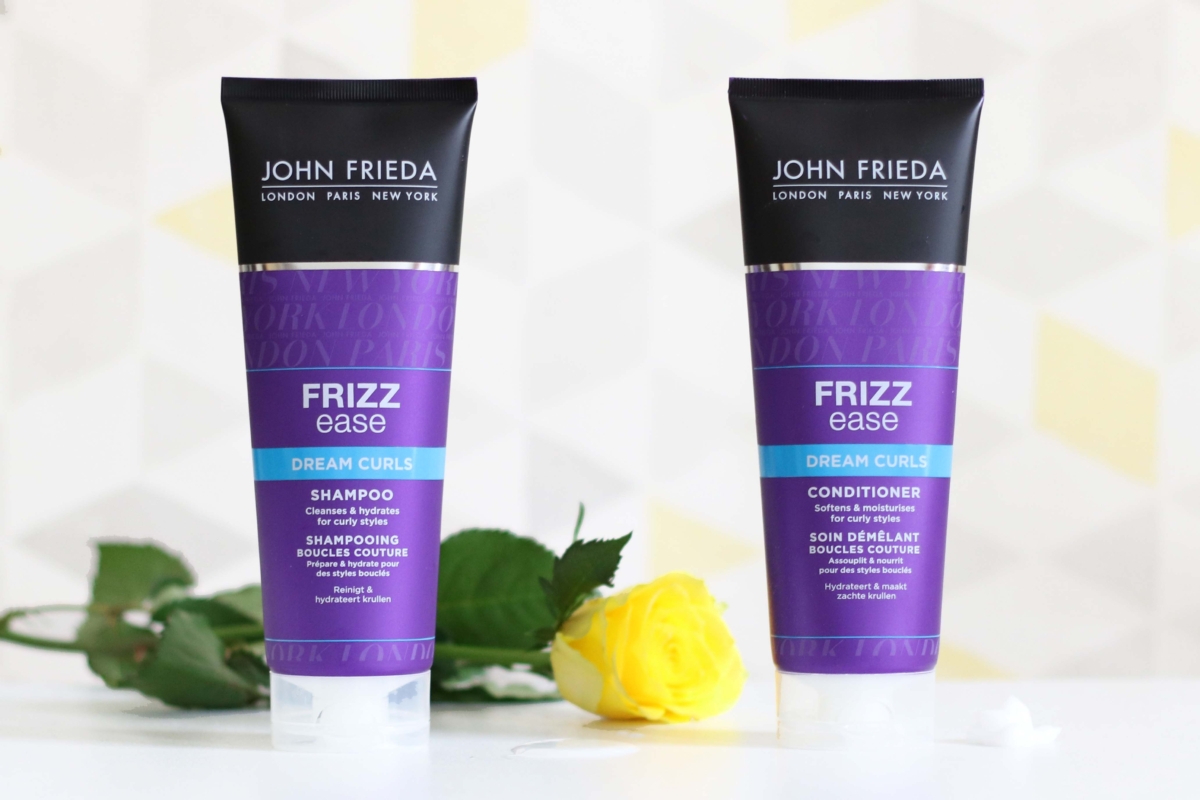 Best for: those planning to use other products from the Frizz Ease range.
Frizz Ease Dream Curls Shampoo and Conditioner are the least exciting products from the range, but they're essential. I felt that the shampoo and conditioner were very "generic" and didn't give my hair that "oomph" factor. Yes, it did clean my hair and made it feel smooth, but it didn't give my hair any additional curls when used on its own. However, they do smell amazing (a bit sweet and fruity, but not overwhelming) and sets your hair up for more styling.
Best for: those who have natural waves, but want to turn their hair into denser curls. It also works for those with straight hair, but wants more defined waves.
The Curl Reviver Mousse is one of my favourite products from the Frizz Ease range and definitely the one that showed the most visible effect. In addition to being easy to use, it also feels really natural on and it's not sticky at all (unless you apply too much). My hair is naturally straight and I have a bit of permanent curls at the bottom which I had done last year. It normally looks a little wavy, but this Curl Reviver Mousse used alongside a diffuser (which is why it's a little messy) gave my hair soooo much more definition and it lasted until the next day!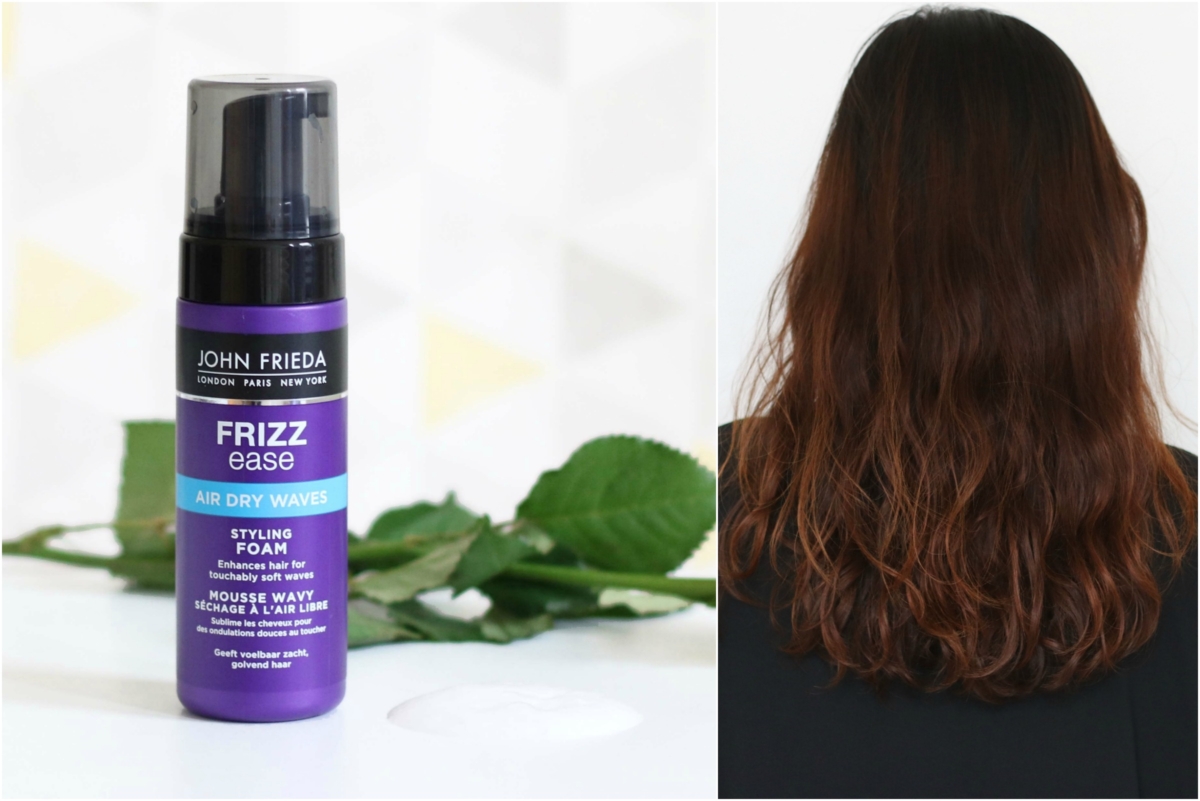 Best for: those who wants more defined curls, but don't like styling tools and those who wants soft waves but are a bit lazy (like me!)
Air Dry Waves Styling Foam is something you can use everyday that requires a minimal effort! I usually apply this Styling Foam after a shower and just wait for my hair to air dry without using any other tools or products! The final look isn't as dramatic as the Curl Reviver Mousse, but it did give my hair more life and structure in no time! Because I let my hair air dry, it also looked a lot smoother and frizz free!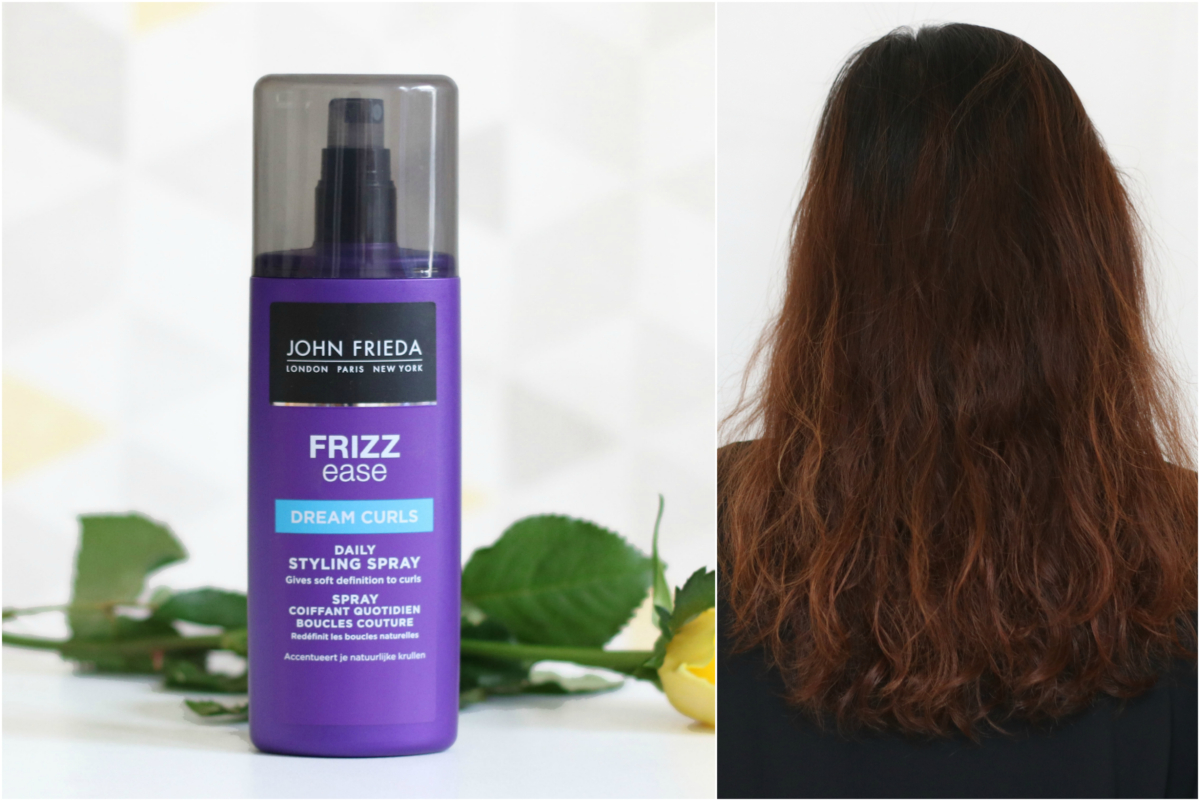 Best for: those who likes to blow dry their hair for a messier look or want a curl refresh during the day
Talking about effortless, John Frieda Frizz Ease Dream Curls Daily Styling Spray is also super simple to use! This spray also comes with heat protection, so I've basically been solely using it as a hair protection before a blow dry. It did give my hair some definition and took away a bit of the frizz, but I like the curls achieved from Air Dry Waves Styling Foam much better. Hence, I see this Daily Styling Spray more as heat protection spray than a curl definer. The look here is a bit messy as I used a hair diffuser, but you can also let it air dry for really loose waves.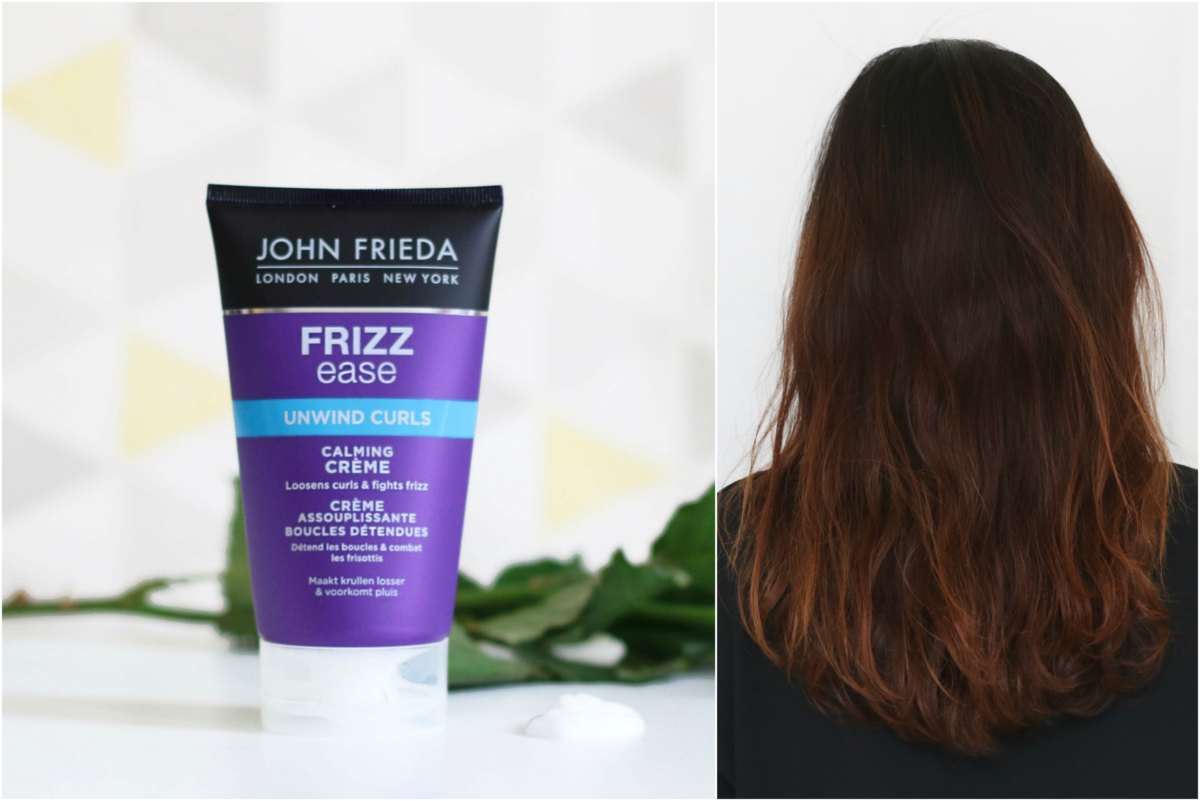 Best for: those with curly hair, but wants a wavy look
Rather than creating more curls, this Frizz Ease Unwind Curls Calming Creme actually straightening out my hair. I ended up with super loose waves which is pretty much how my hair looks like naturally. However, this product did take away the frizz and left me with soft and moisturised hair. Although this look didn't appear to be that dramatic on me, I can imagine that the results being completely different for someone with natural dense curls.
I've also included a photo below on how my hair looks like in the morning, unstyled and unwashed. I basically wake up like this and it's not a good look! 😛 So here's a before picture for you guys!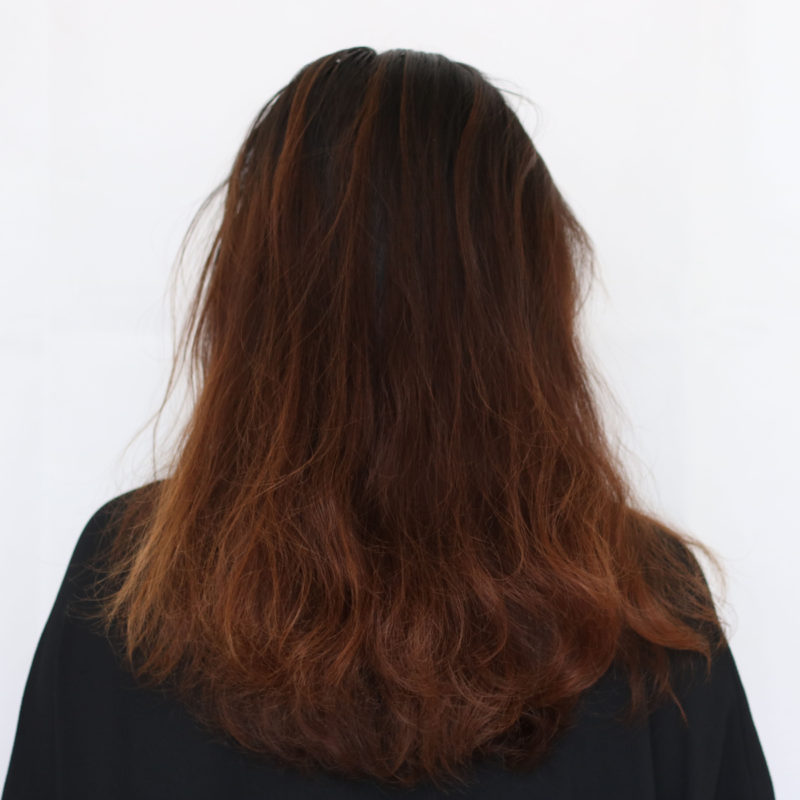 I was expecting all the products to show the save result, so I was positively surprised to see how different my hair looked after using each of the products from the John Frieda Frizz Ease range. I would have liked my hair to look less frizzy when using the Styling Spray and Curl Reviver, but I'm really impressed by how beautiful and smooth my hair looked using the Calming Creme and Styling Foam. At £5 per product (currently for less than £4 at Boots & Amazon), the pricing isn't bad at all for an instant change in style!
*Disclaimer: this post features PR products, but the views are 100% my own.