~Friday, 01.08.2014~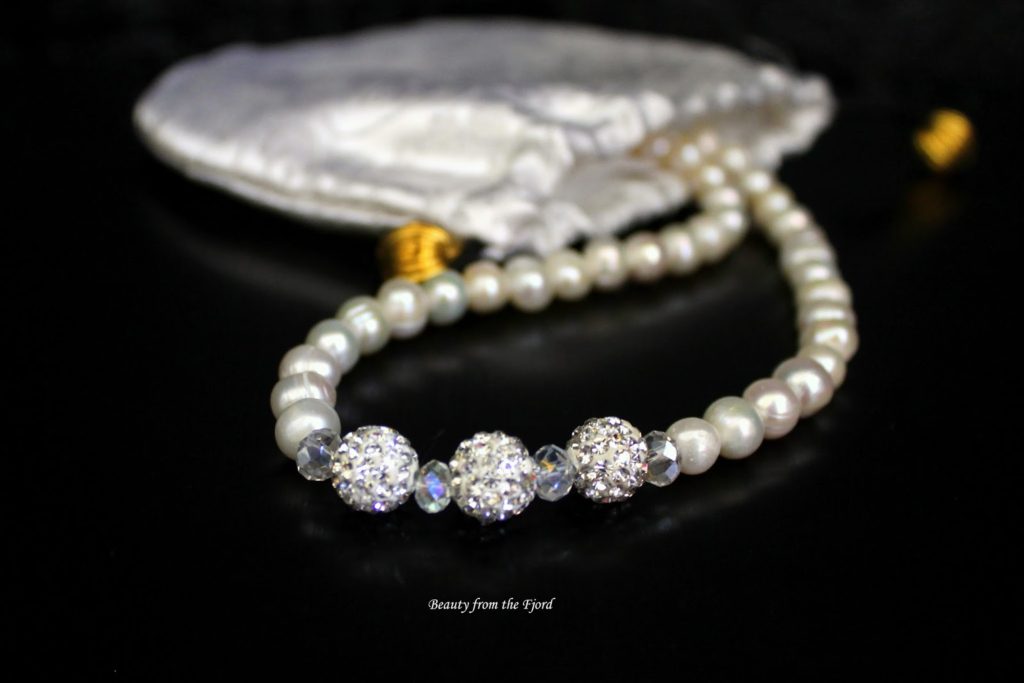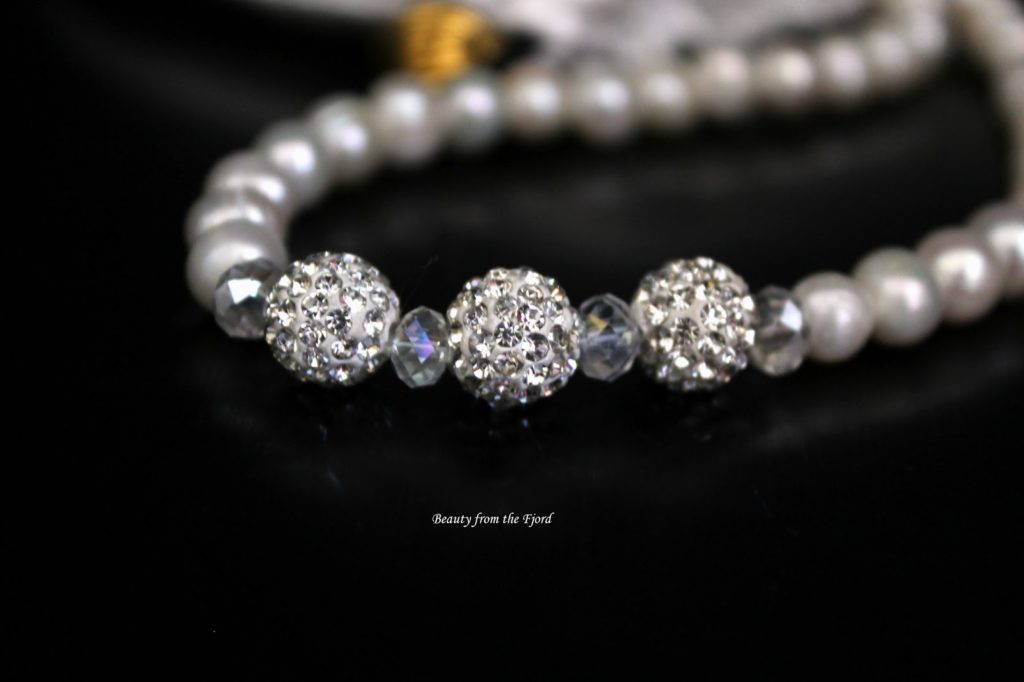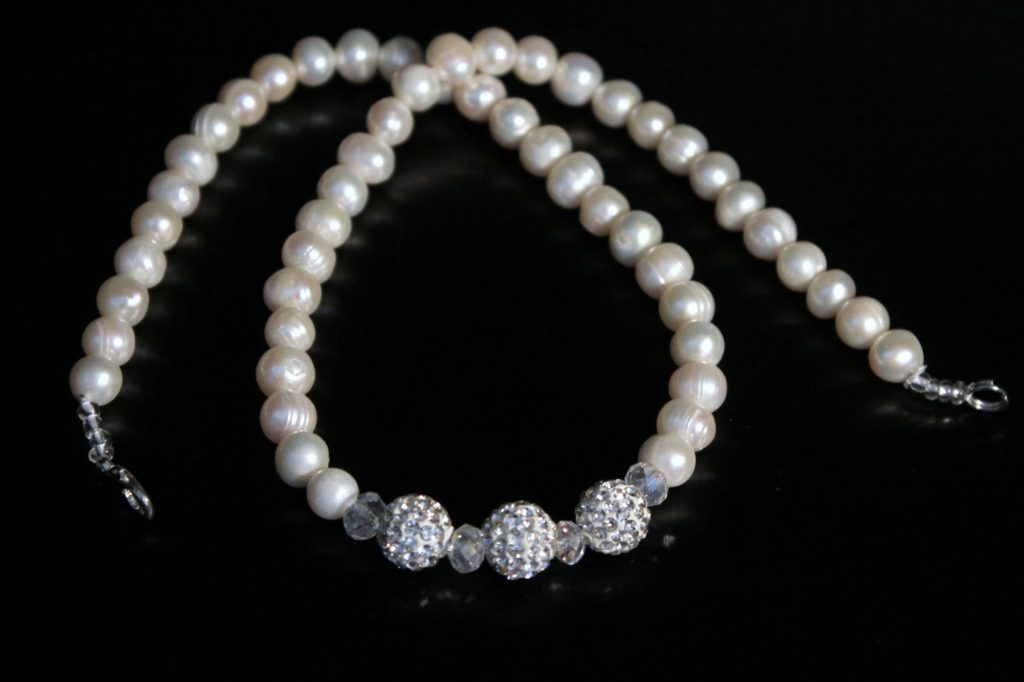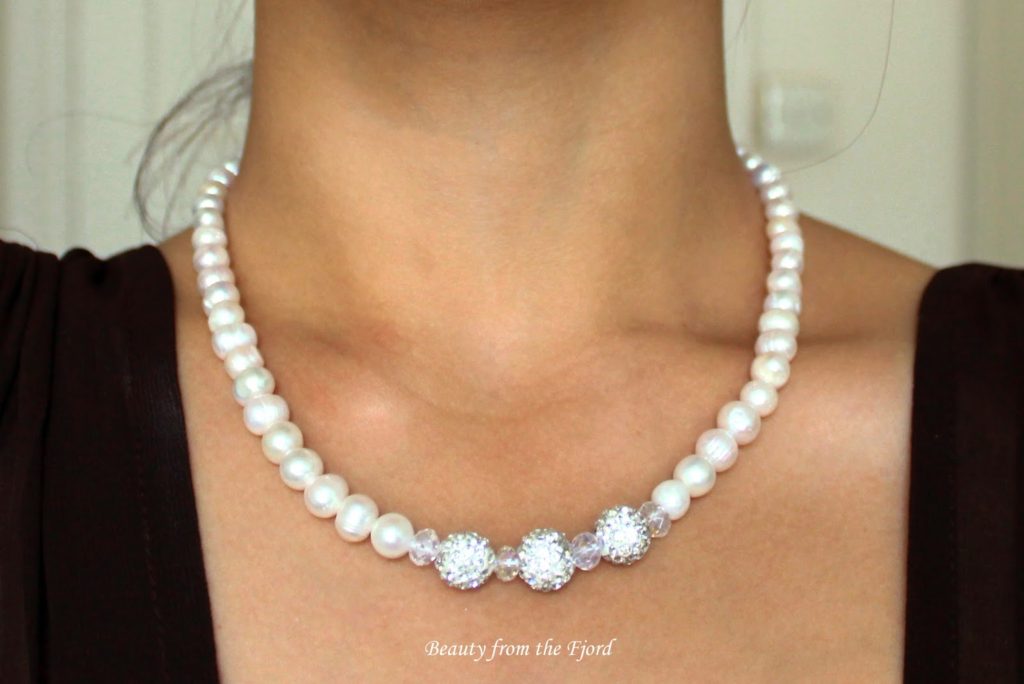 Girls (and boys) you're in for a treat! Some of my regular readers know that I was in China at the beginning of July. I posted three entries about it which you can read
here
,
here
and
here
. Whilst I was there, I did a fair amount of shopping, and this gorgeous
freshwater pearl necklace with crystal elements
is one of the few things I picked up. Other than giving myself a treat, I also bought two extra ones for two lucky readers! See, I told you that you're in for a treat!
This necklace is beautiful and it goes with any outfit. It's perfect for a night out or a special date. This Freshwater Pearl Necklace with Crystal Elements is made of 52 small white freshwater pearls and three crystal baubles. The three crystal baubles dazzle like disco balls, so you'll definitely be in the "spotlight!" The pearls aren't perfectly round because that'll cost thousands, but they are pretty much all the same size with slight variations in shape. Pearls are like people, there are very few that are perfect.
Anyways, if you're feeling lucky today, then all you have to do is log into Rafflecopter and follow the instructions to gain entries… the usual drill… Yes, this giveaway is open internationally and it'll run for one month. I'm giving away two necklaces, so there will be two different winners. GOOD LUCK!
;