What's your favourite perfume? Or shall I ask hair perfume? Herra Protect Hair Perfume is an innovative product that makes your hair smell heavenly! It is truly a break-through luxury product that you might or might not need. It's not a bargain product that everyone finds useful, but it smells so divine that once you've tried it, you're hooked for life!
Herra Hair Care only launched in 2012, but it's currently selling all around the world including: the US, Dubai, Australia and even Norway! I came across Herra Hair Care in January this year at a bloggers event, where I received a complementary perfume in my goody bag!
When Herra launched their #HerraLandmarks Instagram competition last week, I knew exactly where I had to go to get the perfect picture. This is the second attempt to get a decent picture of Herra Protect Hair Perfume alongside Big Ben, my first attempt (two months ago) failed because I couldn't get it to rest on the tree! I'm prepped for this one though; double-sided mounting tape is the way to go!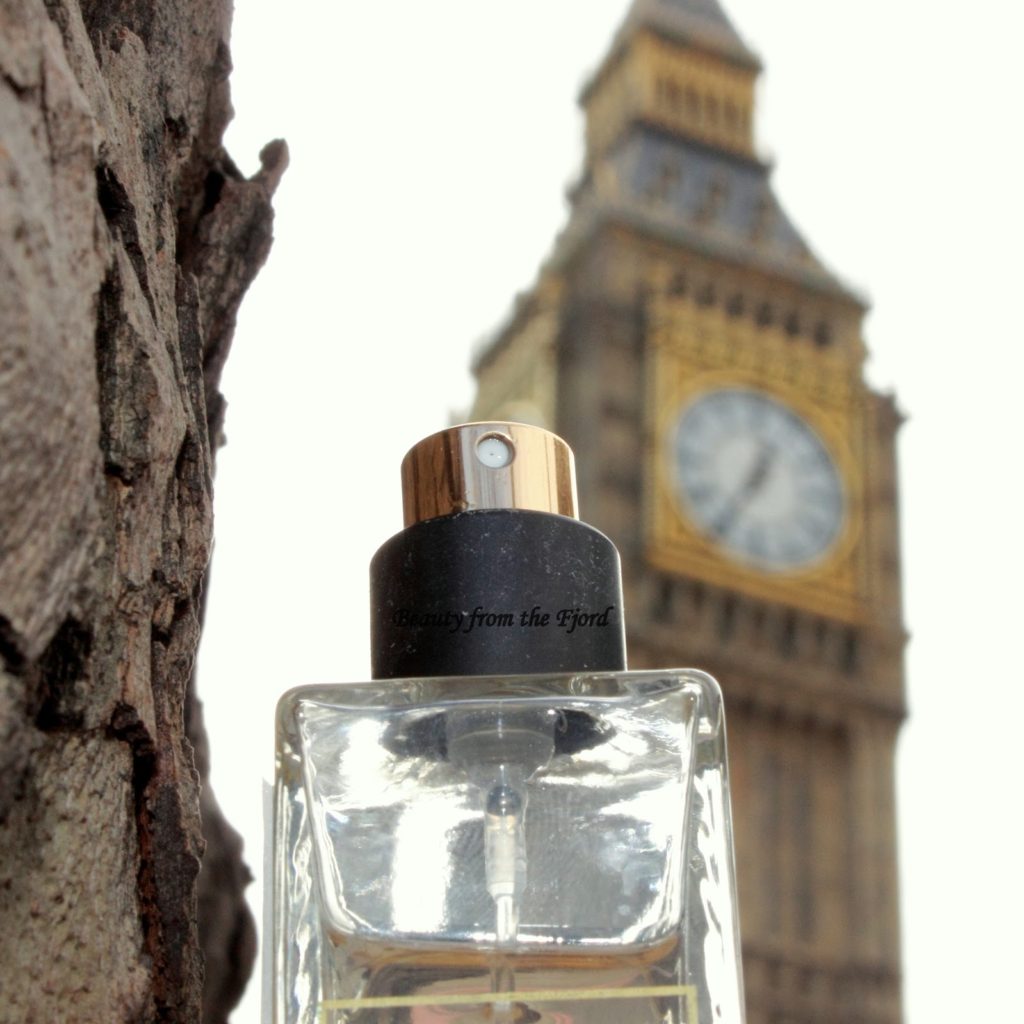 "Herra Protect is the finishing application for all day protection, hydration and fragrance. It is a weightless spray for all hair types. The Herra signature fragrance is a blend of the finest key notes creating a fresh, modern, uplifting experience that appeals to all. Ingredients include Italian bergamot, loquat fruit, midnight orchid, rose, white jasmine, mimosa, heliotrope, lily, vanilla, tonka bean, sandalwood and musk"
I found it rather difficult to put a scent to this perfume because it's got a blend of so many different things. My first impression is a sweet floral smell, but with closer attention, I could make out a musky oriental scent. It's fresh and sexy at the same time! Looking at the ingredient list, there is definitely a lot going on in there, but the overall scent is clear and distinct. The ingredients blends very well together!
Upon application, it feels super light as if you're not wearing it at all! Herra claims that their product provides UV protection and helps to seal in moisture. Whether it protects the hair or helps against environmental damage is not readily measurable. All I can say is that it hasn't damaged or weighed down my hair.
What I didn't like about this perfume is that the scent only lasts up to two hours, which is also truthfully written under the product description: "If required, re-apply every 2-3 hours or when desired for maximum protection." This is one of the problems when it comes to designing a hair perfume, there are no pulse points in your hair that emanate scents. I also like to use it as a "body perfume" because I feel that the scent lasts significantly longer that way. Hence, to solve the problem, I spray it both on my pulse points and on my hair!
Have you tried Herra Hair Protective Perfume? If you haven't, what are you waiting for? If you happen to own one yourself, go and check out their #HerraLandmarks Instagram competition and get yourself another bottle! I won with the photo above. 🙂
Behind the Scene Background:
I guess I already talked about he background earlier on in this post. My original thought was to use a "floral explosion" (i.e. as shown in this post) to reflect the scent of Herra Protect Hair Perfume, but the season isn't right. Thinking about it now, Big Ben is definitely a better option because it reflects busy and sophisticated city life as much as Herra Hair Protective Perfume. Here's a full uncut photo of Herra Hair Protective Perfume and Big Ben (and the tree) standing tall in London!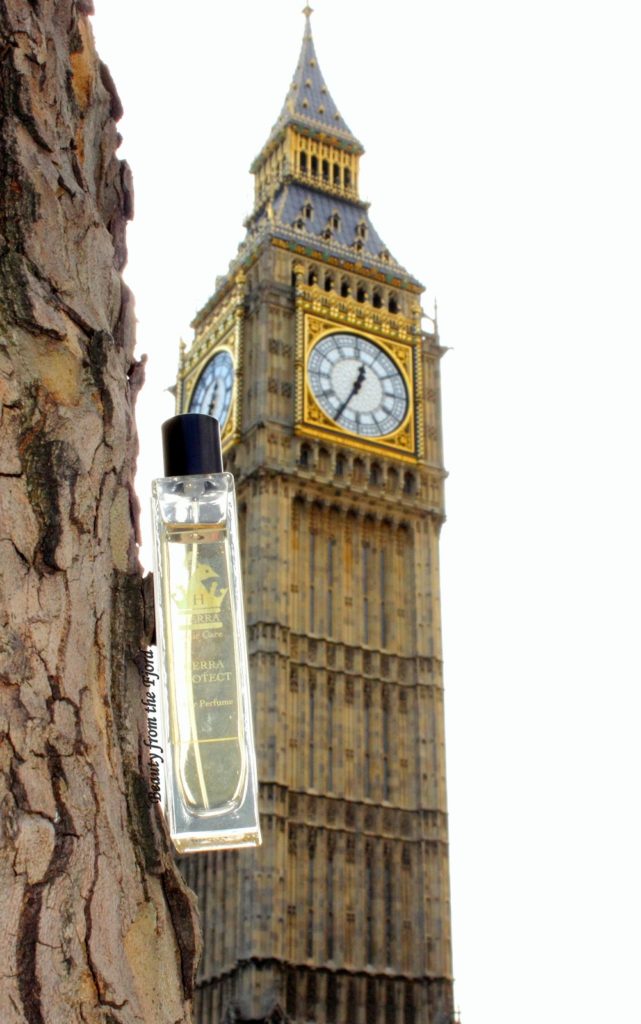 *I received this product in a goody bag