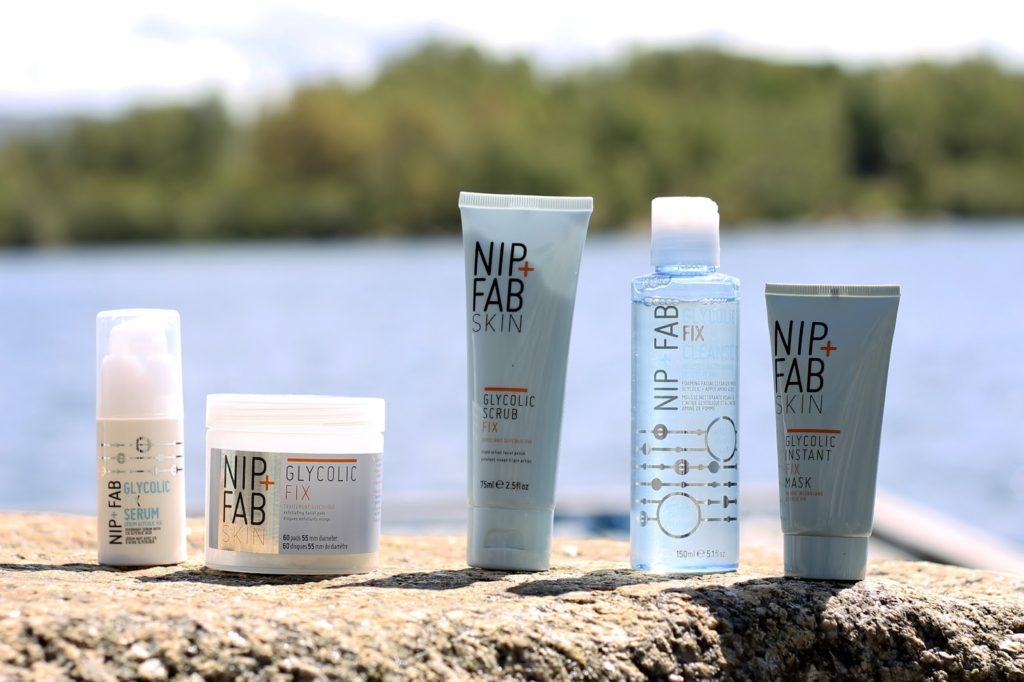 Just like my previous post on Richard Ward's hair range, this set of Nip+Fab products from the Glycolic Fix range was introduced to me by Lauren from MediaHubb. Back in March (yes, a looong time ago), I went to a Nip+Fab event featuring an interview with Kylie Jenner, which you can read all about in this post: A Close Encounter with Kylie Jenner for Nip+Fab
Nib+Fab is one of Kylie Jenner's favourite brands, which also explains why she became the brand ambassador for Nip+Fab. So I was very lucky to be able to review these products.
Although all five products are different, they all serve one purpose, which is "to cover all your skin needs, from giving skin a deep clean to buffing away dead skin cells, revealing a brighter complexion."
They also share a similar scent, which I believe is "bittersweet"; I think I'd describe it as grapefruit-like because it's got a fresh citrusy note mixed with bitter herbs or something on that line. As for the texture and result, let's find out more about them from product to product. The ones I got to test out are: Glycolic Fix Cleanser, Glycolic Fix Pads, Glycolic Scrub Fix, Glycolic Instant Fix Mask and Glycolic Fix Serum.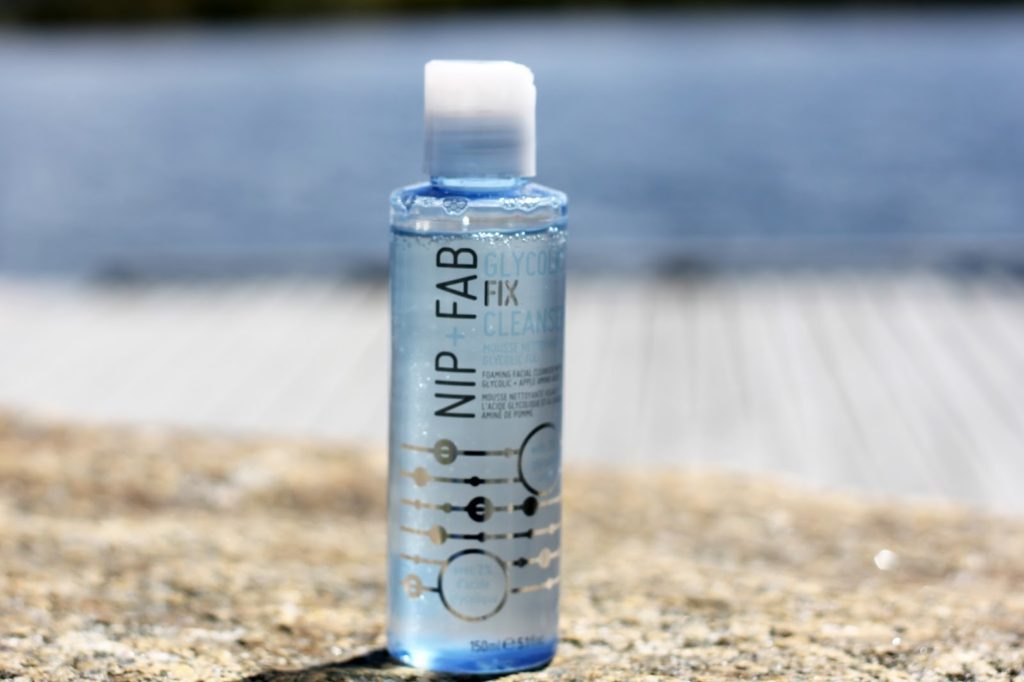 This face cleanser is a gel that foams up upon contact with water. It's really easy to use and it makes my face clean and removes makeup without stripping off the natural moisture. I was a little scared that the high content of glycolic acid might be a little too harsh for my skin, but it's quite the opposite! I only use this in the evenings, but it's making my face look more radiant than ever! 🙂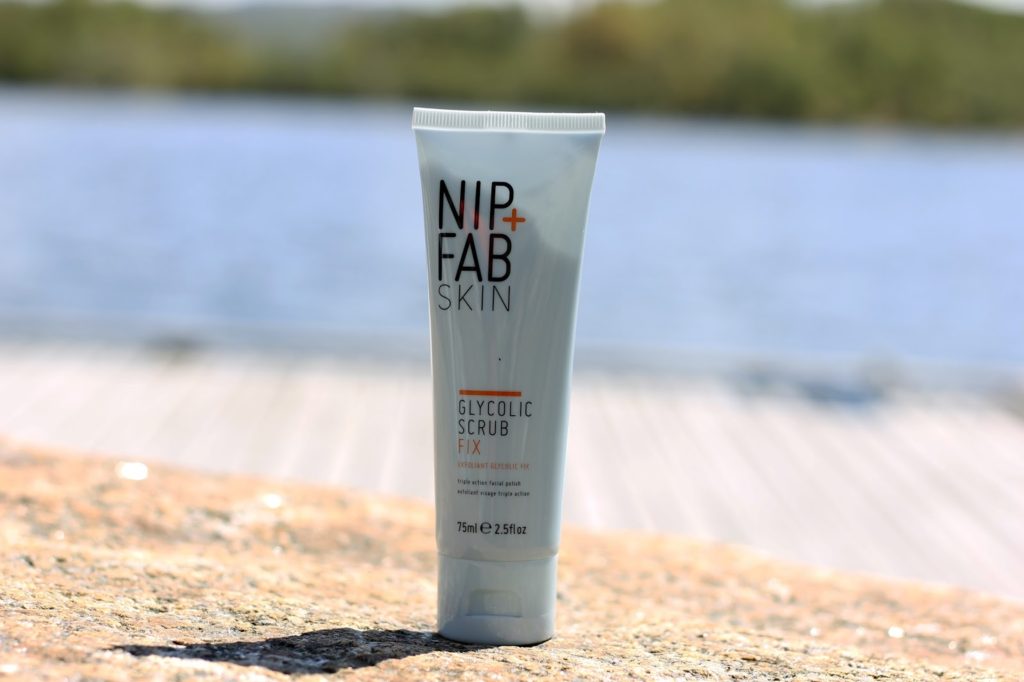 This Nip+Fab Scrub does what you would expect it to do! I tend to use it after the cleanser once or twice a week, depending on how my skin feels like. It's basically an extra addition to the cleanser. It scrubs away dead skin and makes my skin feels extra radiant! The grains are medium sized, so you should not use it too as you don't want to over-scrub.
This Glycolic Fix Mask reminds me a of the ever so popular  Ren Glycolactic Radiance Renewal Mask (review), except that this one is almost 3 times cheaper and works just as well. This mask has a really smooth texture and it's glossy when applied. As expected of a glycolic acid mask, it does sting a little when applied, but it's really not that bad compared to some other masks I've tried. After using this, I can see a noticeable difference on my spots and my pores – they definitely look smaller.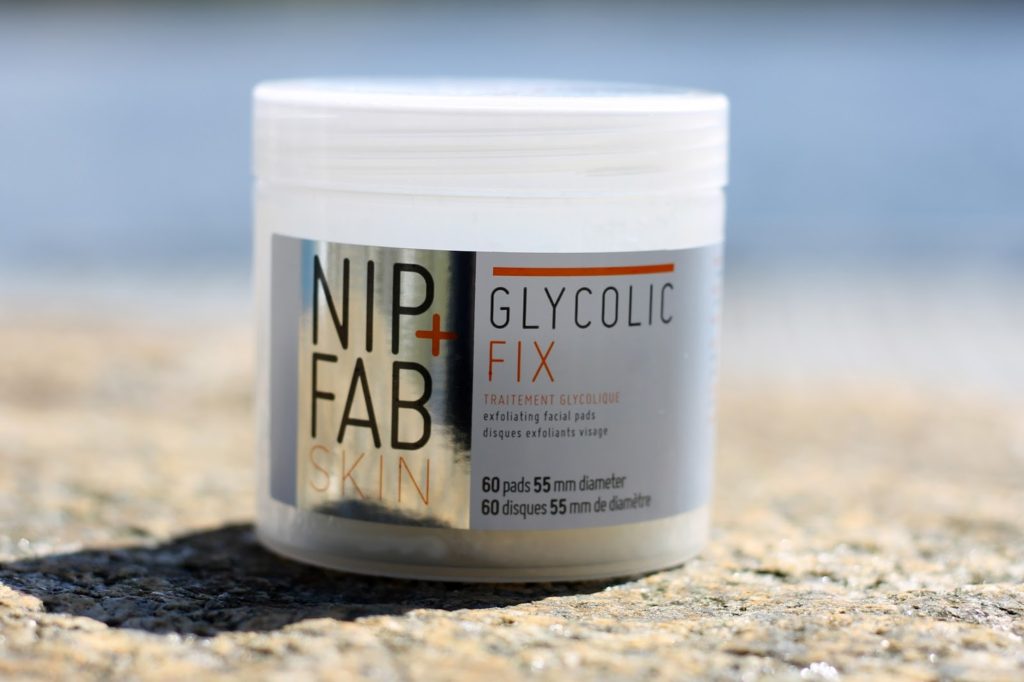 This can be a controversial product because a lot of people dislike face wipes. However, these Glycolic Pads are very different because you don't need to use them as wipes, you can simply pat it on because there's a lot of moist in each of the pads. The Glycolic Fix Pads can be a little stingy upon application if you have a lot of spots or a bad skin day, but it does make a difference. However, I only use this every other day in the evening because too much of the good stuff can make my skin a little too sensitive.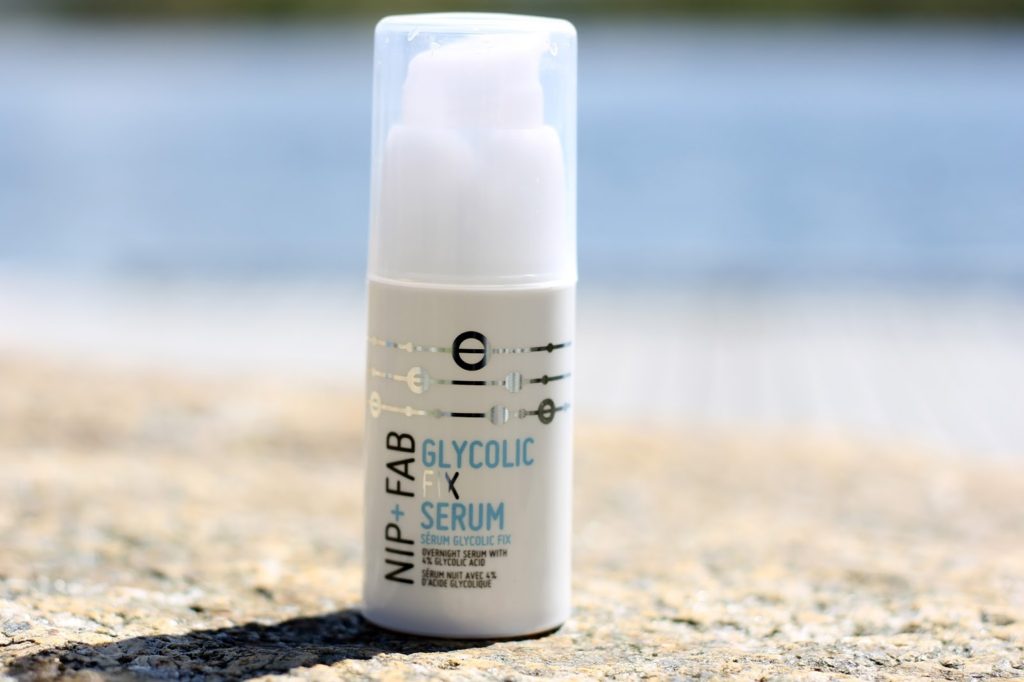 This Nip+Fab Glycolic Fix Serum is possibly my favourite product from the range. It's got a sticky texture, but it's easy to apply and it absorbs easily. It feels amazing on and I can feel a difference right away when applied. It makes the texture of my skin feel ridiculous smooth right away and the feeling lasts until next morning. It's an over-night serum so I use it every evening.
I think the best thing about these Nip+Fab products is that they're affordable and they work like wonders! It's rare to find a products that fills both criteria. Besides, you can often find them on deal in all the major drugstore! For instance, you can get them for half-price at Boots on right now (on the date this post is written!)
*Disclaimer: I received this product for review purposes, but the views are my own.