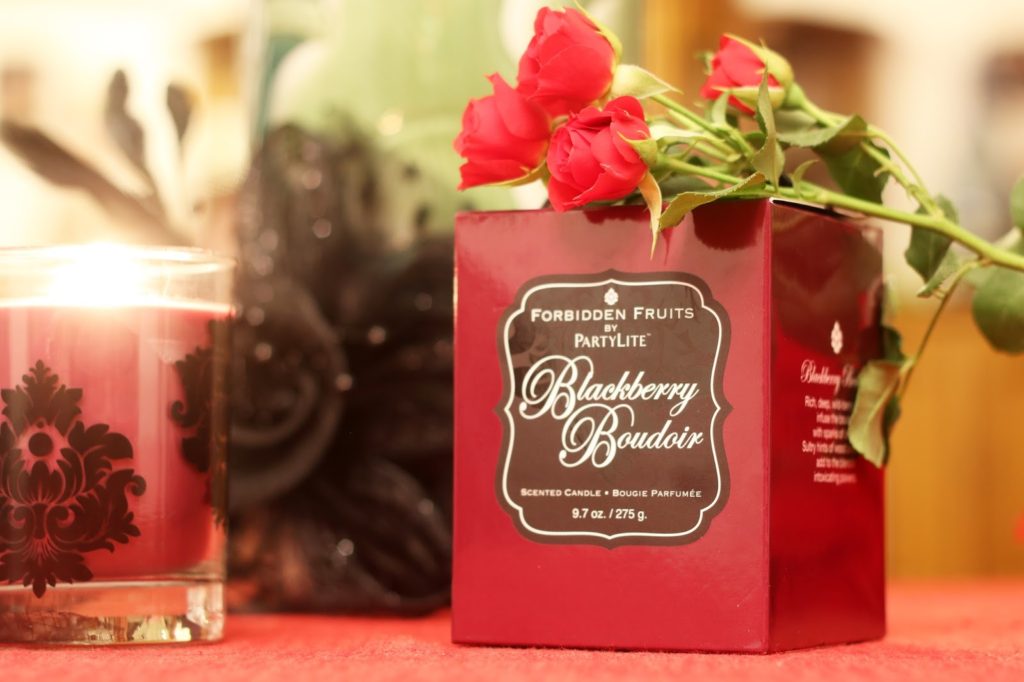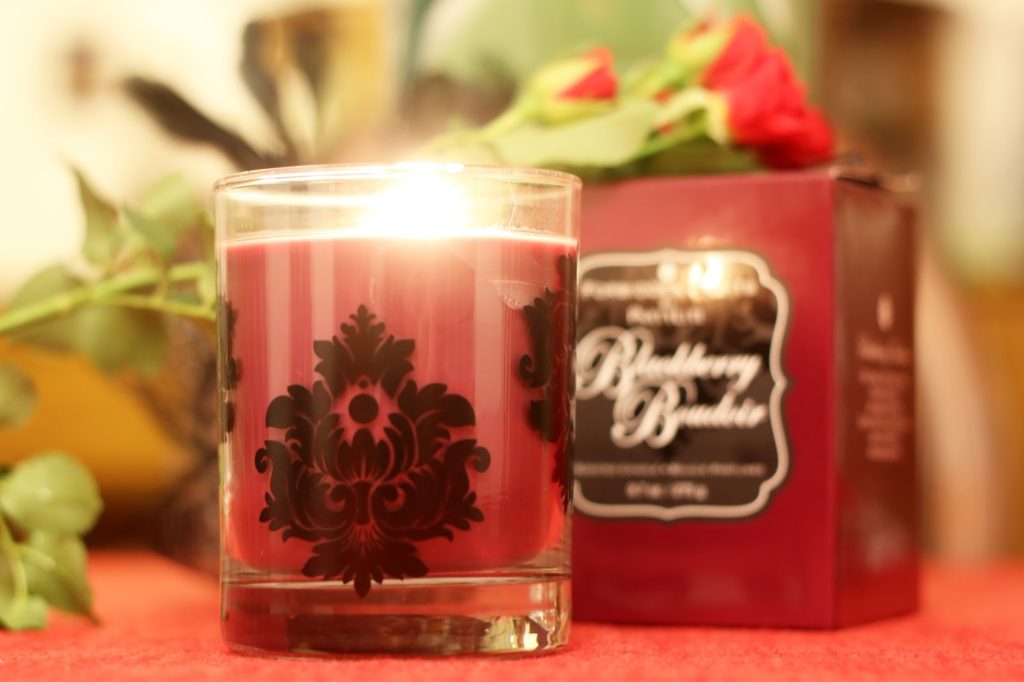 PartyLite Blackberry Boudoir
Happy Valentine's Day! How are you all celebrating it? I've spent most of today blogging and watching YouTube videos, so it's a rather quiet day for me. However, I've been sharing the love over on my Instagram with loads of photos of hearts and roses, including this gorgeous Blackberry Boudoir candle from PartyLite!
PartyLite really surprised me last week by sending me a cute Valentine's Day box with this Forbidden Fruits Blackberry Boudoir Scented Candle and a chocolate heart from Thorntons. I was obviously too excited about my chocolate and ate it right away. Luckily, the candle lasts for much longer than an instant, which means that I have a beautiful and nice scented candle this Valentine's Day! In fact, this candle is meant to last for more than 50 hours!
There are four scents to the Forbidden Fruits range, which are: Blackberry Boudoir, Strawberry Surrender, Coconut Caress and Fig Fatale. I love the sounds of all of the these and the name play also makes this range super fun!
The scent is very delicious and it's a mix of a sweet blackberry top note and a woody base note! Basically, Blackberry Boudoir is the PERFECT way to describe this candle. The design is also gorgeous and I will definitely use the jar for tealights once I've used this up. There's definitely a lot of "sexy" factor to Blackberry Boudoir and it makes the perfect candle for the "transitional season" because it's fresh and spicy at the same time!
You can buy PartyLite candles through their verified consultants and there's a nice little search tool on PartyLite that finds the nearest consultants for you. They've also just launched the new Spring/Summer collection, which will also appear on the blog soon!
If you want to hear my other PartyLite reviews, then you can find them in the following links: Spring/Summer 15 collection and Christmas collection.
*Disclaimer: This product was gifted to me, but the views are my own.