I was delighted when I received an invite to the
Premae Skincare
event as a part of the
Hertfordshire
bloggers group. Many of you might be wondering what relation I have to
Hertfordshire
as I currently live in central London. Back in August, I went to a
Hertfordshire Blogger's Lunch
and that's where
Premae Skincare
got the mailing list.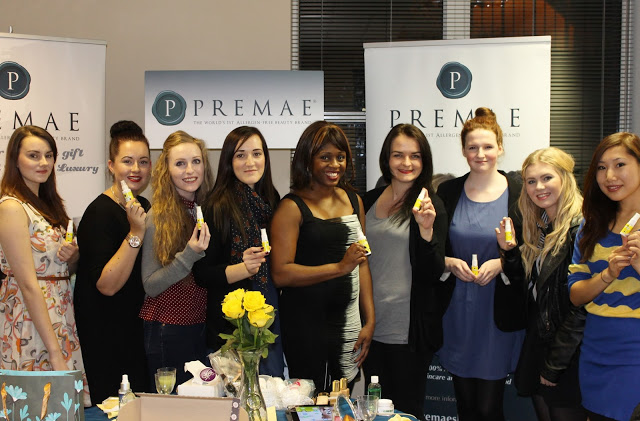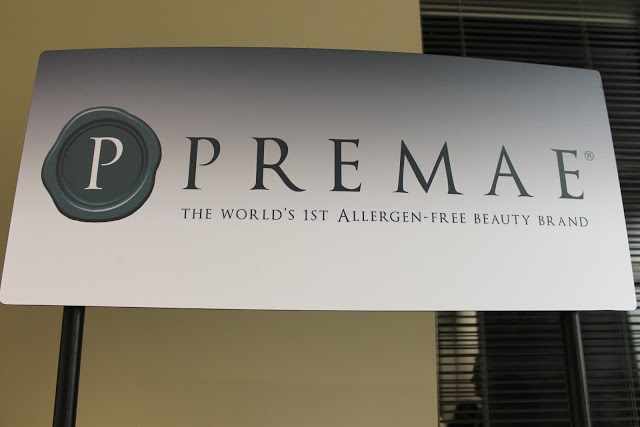 The event took place on Wednesday 30. October 2013 and I missed out a Halloween party for that (but it's ok because I had a project meeting the next day). It did take me ages to get there especially during rush hour! The tube got stuck way too many times, which was one of the reasons that I showed up late. The second reason was that I got totally confused by where
Victoria Square
wass because it didn't show up on Google maps! Luckily I met Hannah (
Lippy in London
) outside the building, which basically meant that I wasn't the only one getting lost in
Hertfordshire
. After a minute or two of getting totally confused on how to get inside the building,
Pariss
(who works for
Premae
) came and rescued us from the cold. At 7pm, we were the last ones to arrive.
By then, the demonstration, where
Clare
showed a skincare routine on
Iskra
using
Premae
products,
had already started. Clare, founder of
Premae Skincare
, was very
professional and knew exactly what she was doing. The demonstration was coupled
with lots of skincare talks especially on the use of natural ingredients,
allergen free products and different skin types. Whilst the demonstration was
going on, we got to pass around and try the potions that were used on Iskra.
The
Harmony Creme Balm
feels amazing because it's got the
right consistency and smells very refreshing (lemongrass). We also got to make
our own "BB cream" by blending
Harmony Multi-vit Serum
with
the foundation we were told to bring.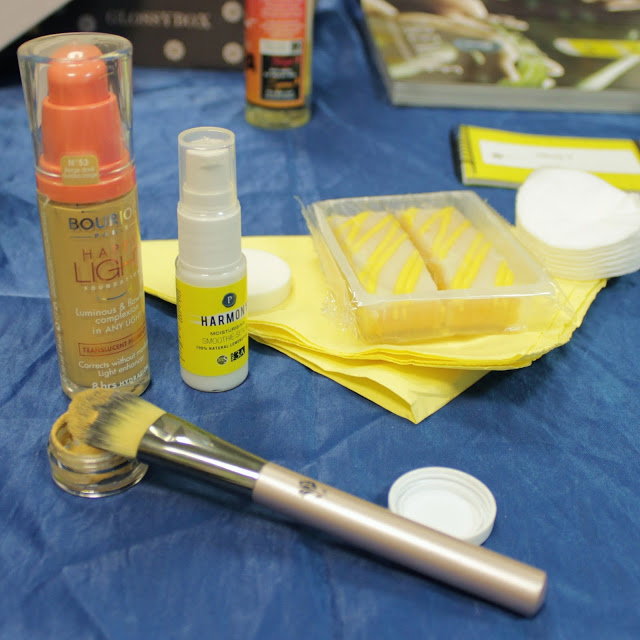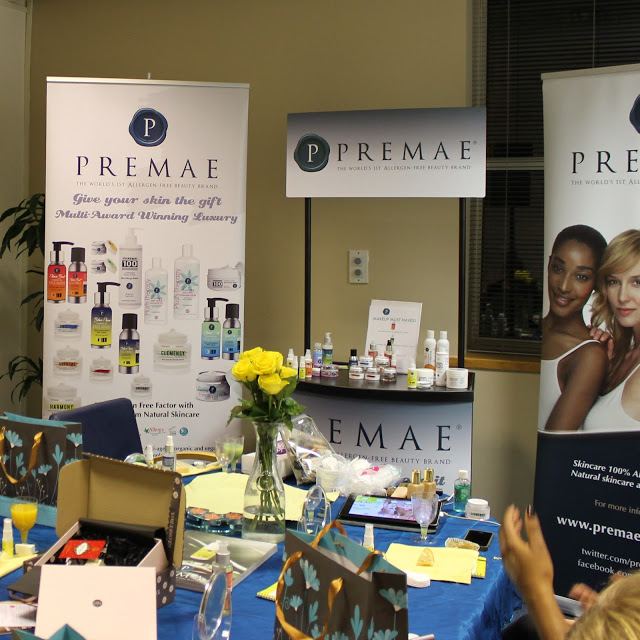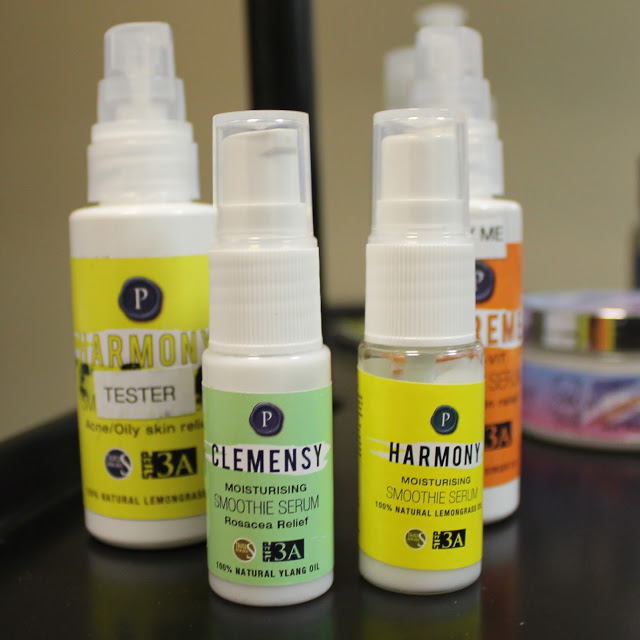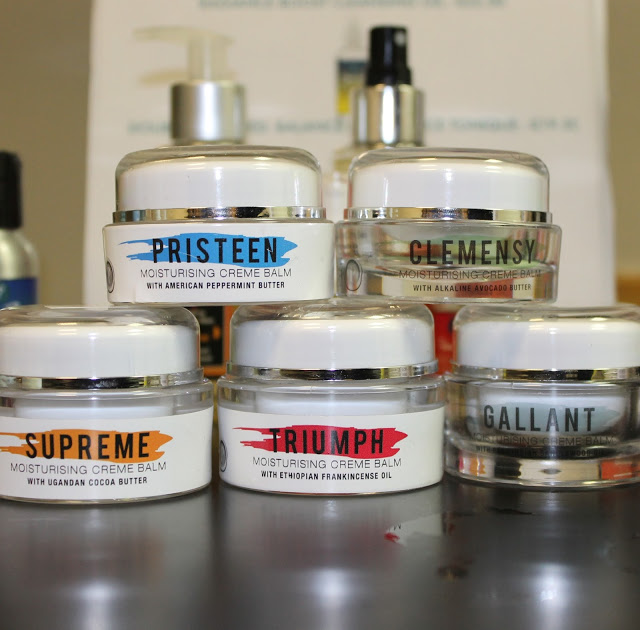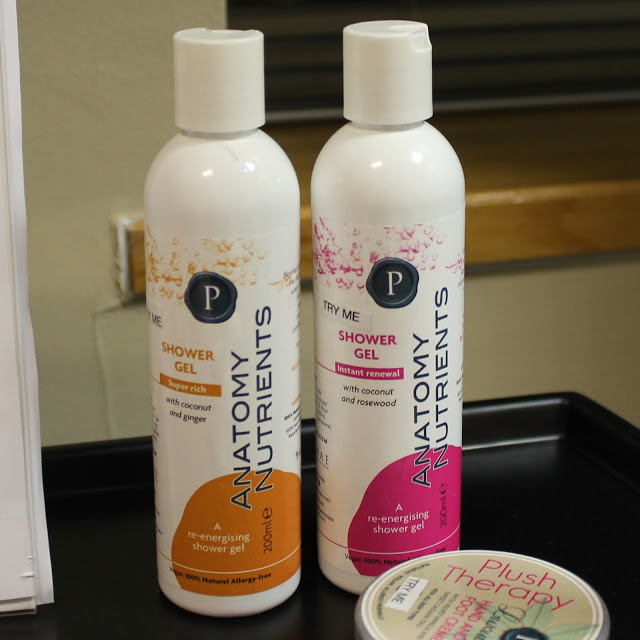 The demonstration was followed by some relaxed chats among us beauty bloggers and with the Premae Skincare team. The topics ranged from how the word "Premae"- premium formulae came from to what we look for in skincare products. We also got the chance to sample (not take home, oh I wish) the entire Premae Skincare ranging whilst indulging in cupcakes.
It was a good educational experience as this is the first brand event I've been invited to. I enjoyed it a lot and I got to meet some amazing people as well as discovering some great products! We also received a goody bag with some Premae samples to take home too. 🙂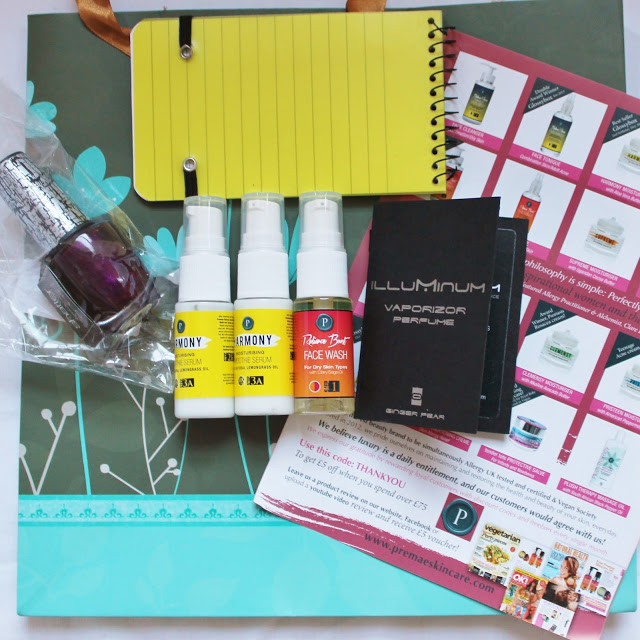 List of lovely bloggers/non-bloggers who attended the event:
"Premae Skincare is officially world renowned for being the 1st luxury beauty brand to: 1) be Allergy UK Awarded, 2) be completely 'freefrom', creating a new niche of skincare free from Treenuts, Soy, Wheat and Oats and all parabens, petrochemicals and SLS."
;