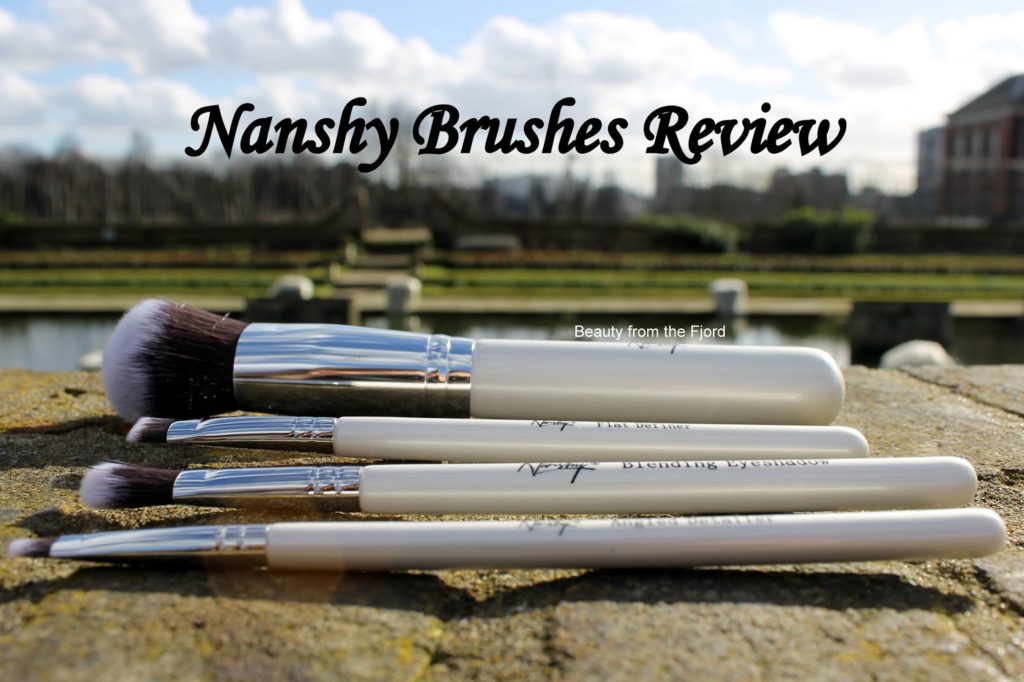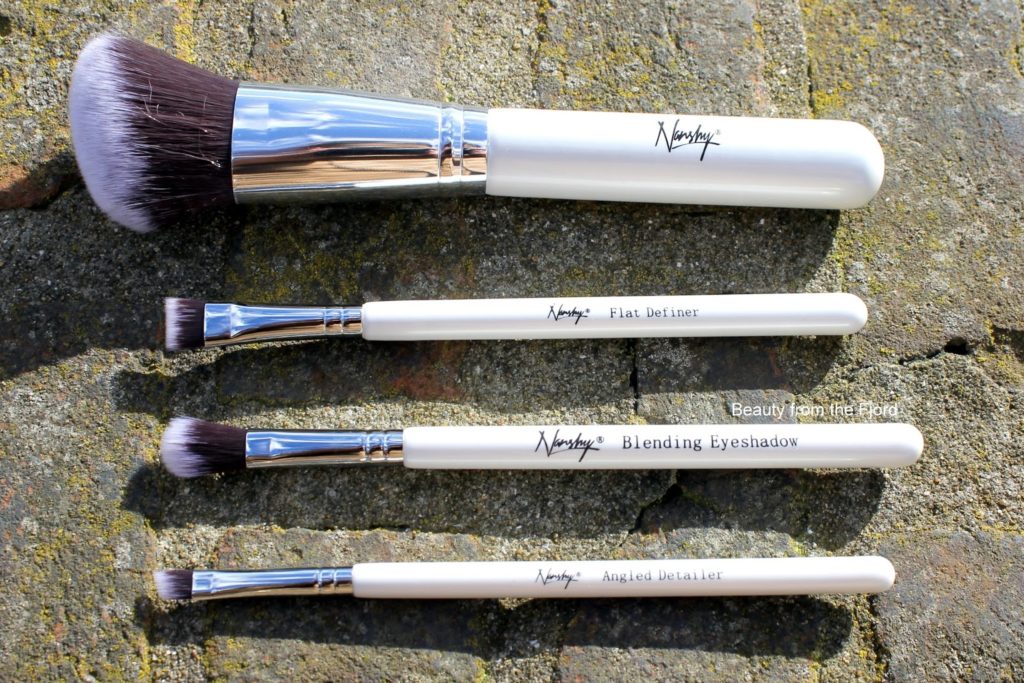 If you're a pro beauty blogger or makeup artist, then I'm sure you've heard a lot of good things about
Nanshy Makeup Accessories
. I really wanted to try the
Luxury Brush
Set
, which everyone's been raving about, but unfortunately they're running low on stock (so go and get yours now!). Hence, I picked out four separate brushes that I found interesting.
Although Nanshy is known for makeup brushes, they do also sell a range of affordable and high quality makeup accessories like makeup bags, sponges and brush holders. Nanshy believes that the quality of their products match up with high-end brands, but with a lot more focus on customer satisfaction than business expansion. Therefore, their products are shaped around our needs, our thoughts and our expectations. Besides, all their products are cruelty free!!!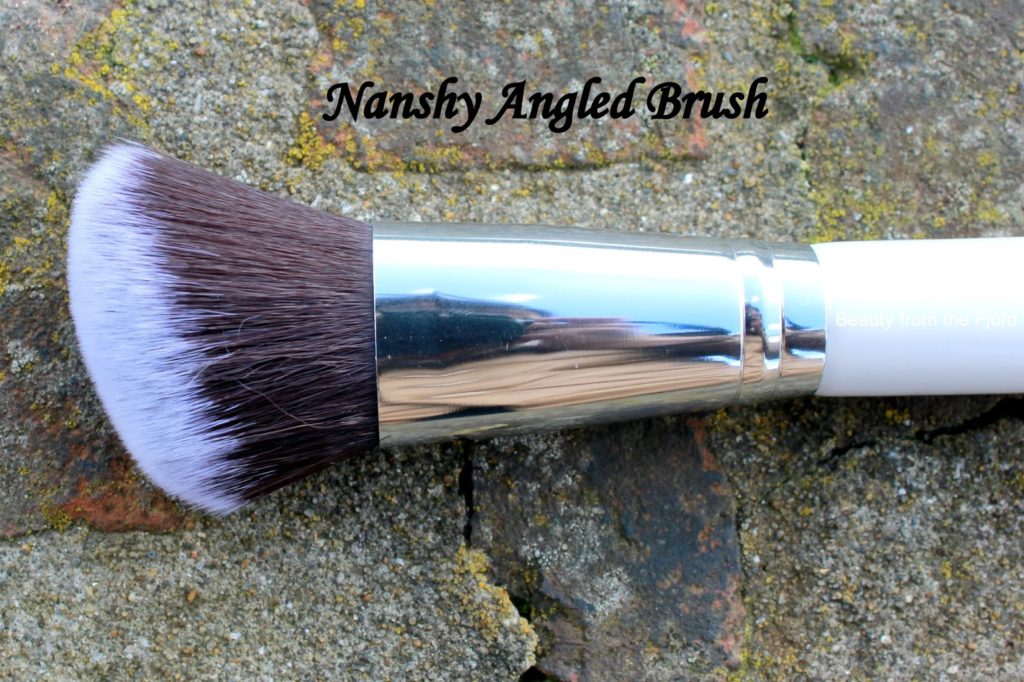 Product Description:
"Angled Brush with rounded top: apply your blush or bronzer, contour your cheekbones to create narrower face. Possibilities are endless. Stylish thick white handle for full control while applying. Soft, dense 100% cruelty-free synthetic bristles that are easy to clean. Much more hygienic that natural hair."
I must say that this is the softest brush I own at the moment! My Real Technique's Kabuki Brush used to be this soft, but it's lost its fine composure over the years. I love using Nanshy Angled Buffer Brush on my face because it feels good! 😛 The description says that it's perfect for bronzer and blush, but I think it's a better fit for bronzer than blush because I like my blush brush to be a lot smaller.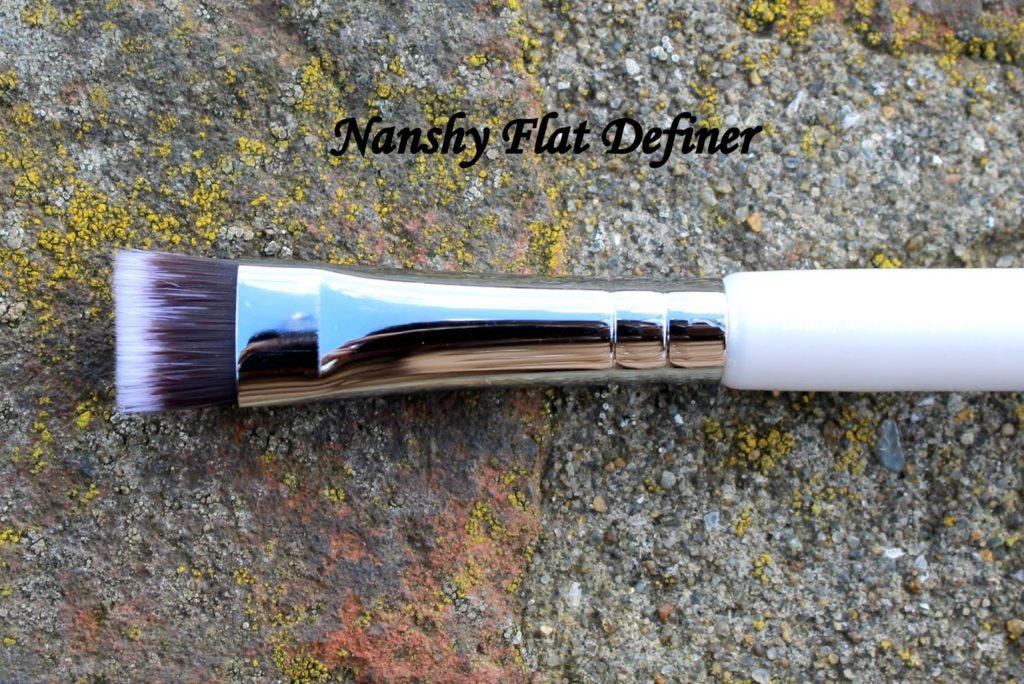 Product Description:
"Nanshy flat definer brushes keep you in control so every makeup line you apply looks perfect! A flat definer brush must offer excellent control and even coverage if it is to live up to high expectations. Nanshy has created a convenient beauty tool that will take much of the hassle out of tracing lash lines."
My View:
After experimenting with this Flat Definer Brush for a while, I can say that they work really well when it comes to drawing lines. Yep, you can definitely use them to apply a shadow-liner. However, I like to use it for outlining where my eyeshadows would go. For instance, if I wanted to create a shadow flick, I'll outline the area first with this flat definer brush. It works really well.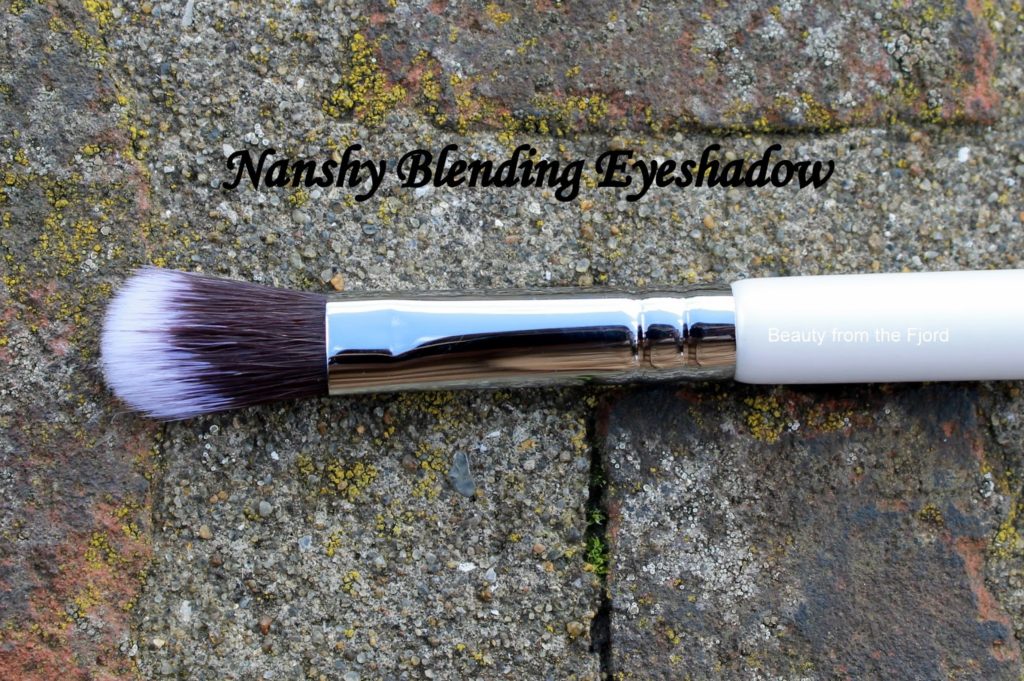 Product Description:
"Smooth out the fine details around your eyes with the Nanshy blending eyeshadow brush. Nanshy's blending eyeshadow brush is an easy way to perfect the way color appears around your eyes. Many women prefer to apply more than one color to create a unique look that is both diverse and harmonious in pattern, texture and hue."
My View:
I love this brush because it's super cute and soft. The bristle is really a perfect size. I like the long bristles because it covers a large area in one go and blends my eye makeup very well. However, I find this one a little less great in quality than the other three brushes, because it keeps on loosing its bristles (very slowly), whilst the other stays well intact. Hopefully, this is only because it's new.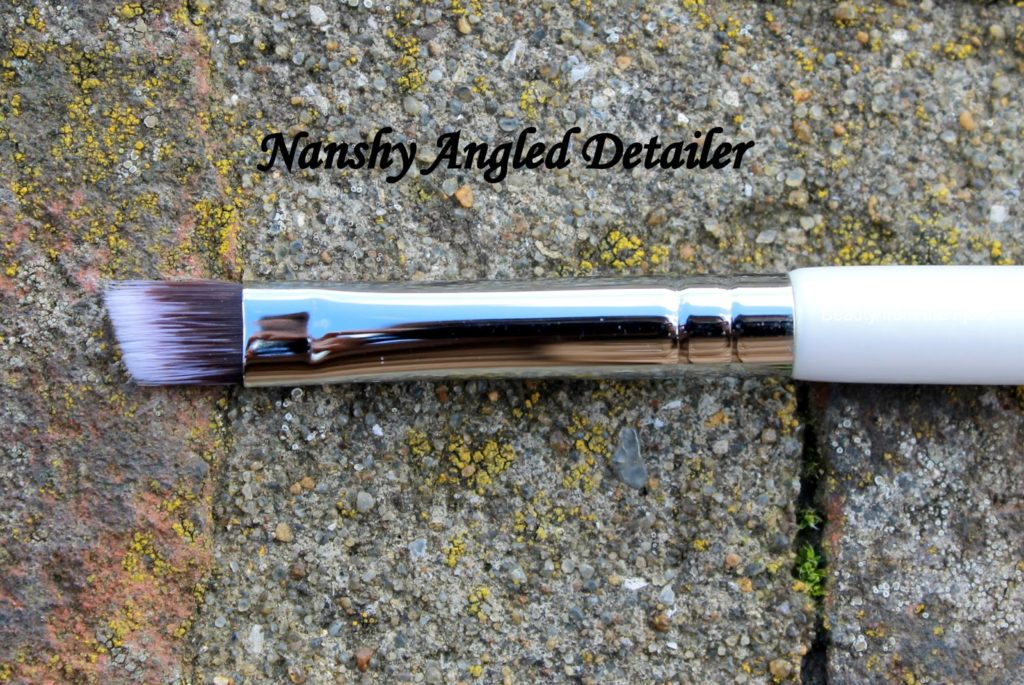 Product Description:
"The Nanshy angled detailer brush presents excellent precision in a reliable beauty tool! A good angled detailer will provide even coverage so you get a flawless look that will earn many admirers. Nanshy's tool offers a conveniently shaped bristle head that is completely vegan and ultra-soft."
My View:
I thought this one is very similar to the flat definer brush. However, it's not amazing for drawing lines, but it's super good for blending in small details. I love using it as a brown brush because it's easy to use and it's great for drawing details.

Have you tried any Nanshy Makeup Brushes?
Behind the Scene Background:
I went back to
Kensington Gardens
the other day to see if the beautiful flowers and hedges had grown. Nope, other than the mini red flowers, this place looks pretty barren. But hey, the stone wall looks pretty nice as a background.
Kensington Gardens
is pretty epic during the Summer, just take a look at the background for this post:
Janjira Thai Lime and Ginger Body Butter and Shower Gel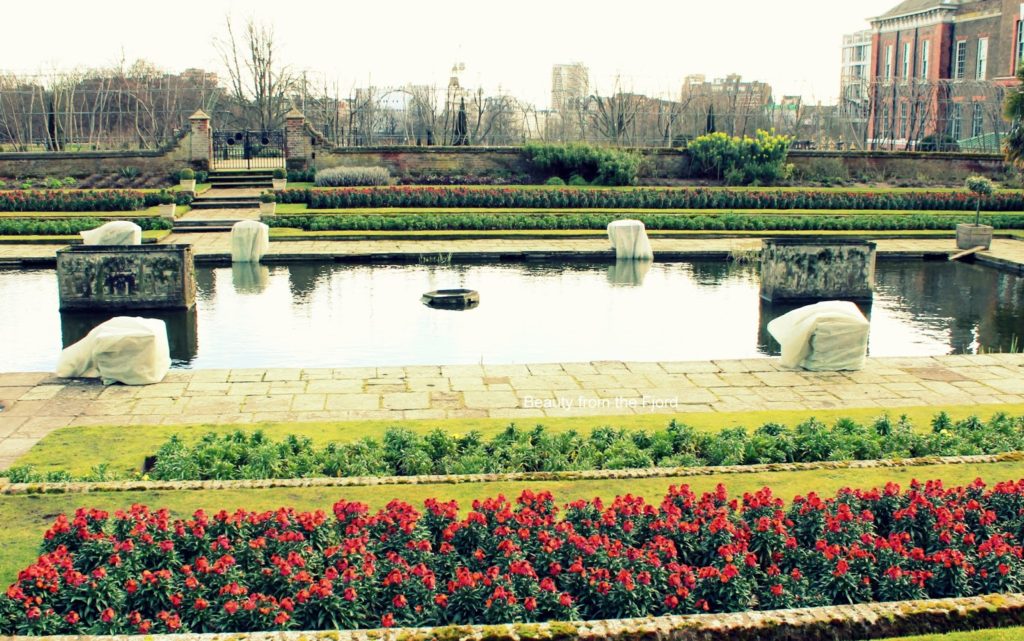 *This product was sent to me for review purpses