Today's post is on something I've had for a long time, but never really got around to using because it's one of those types of products I have plenty of! Yes, I have more than a year's supply (maybe two) of moisturisers and fake tans stored in my beauty shelf. Therefore, these two awesome Palmer's Cocoa Butter Formula products ended up on my unused shelf when I took these home from Bloggers Tea Party! However, my biggest regret is not trying these out earlier because I absolutely love Palmer's Rapid Moisturise Spray Lotion and Natural Bronze Gradual Tanning Moisturizer!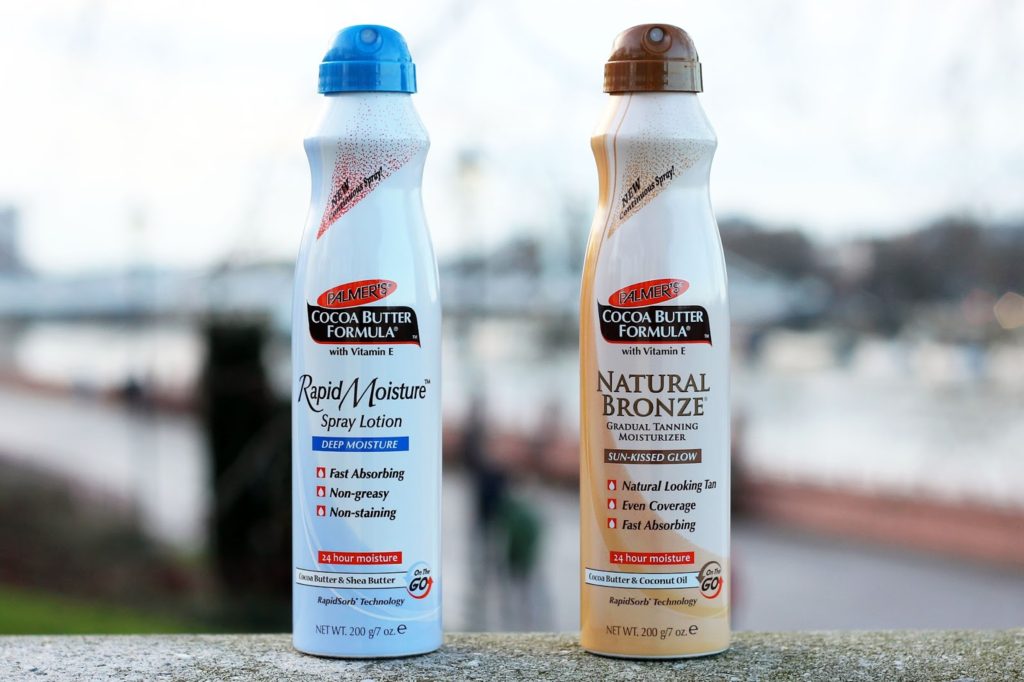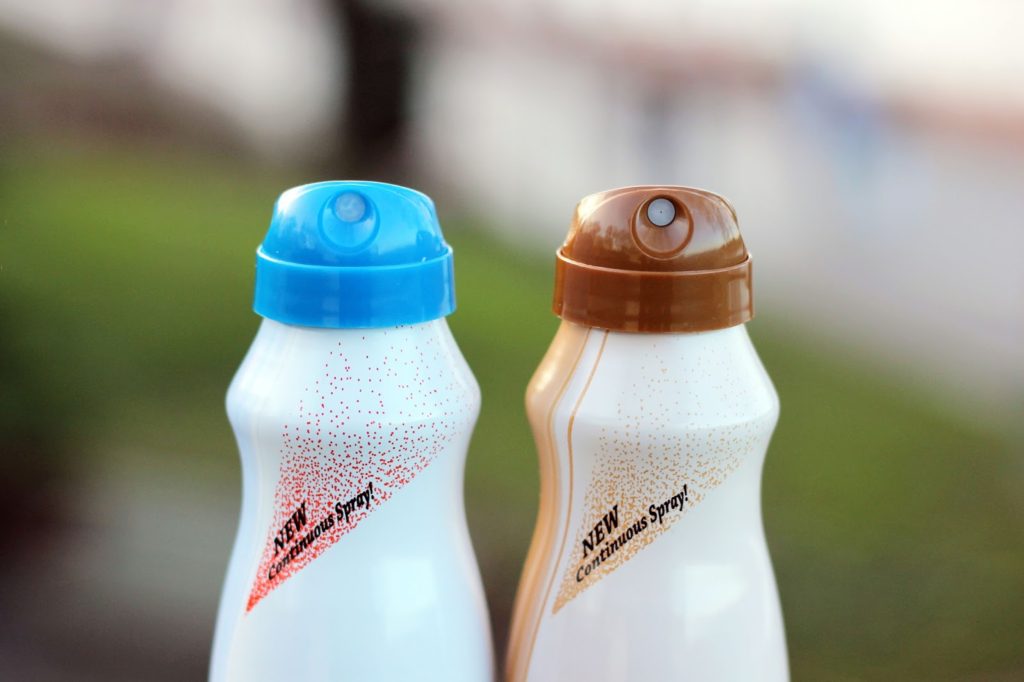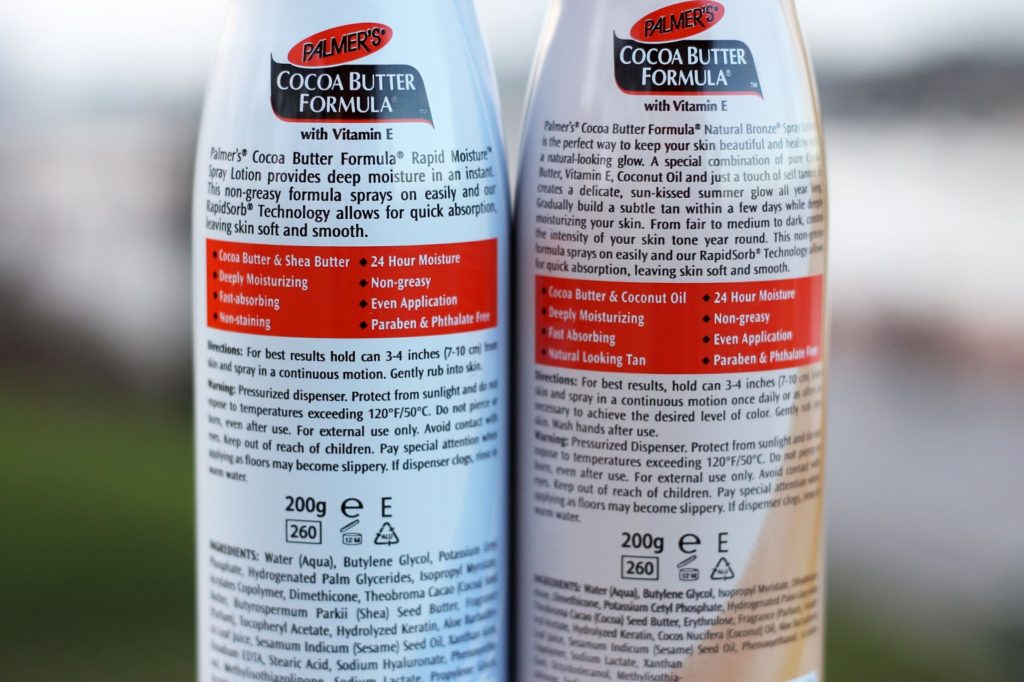 The best thing about these Palmer's products is definitely the concept and packaging! Palmer's is known for affordable products that gives extraordinary results! Besides, the signature scent of cocoa butter, which is present in both of these products make Palmer's even better!
This Rapid Moisturise Spray Lotion is one of Palmer's newer products! The packaging is what makes this moisturiser special, but the scent and result are the things that make this lotion great! The scent is a mixture of cocoa butter, chocolate and coffee and it lingers on for hours. Coffee isn't one of the main ingredients, but it does have that bitter scent blended with a sweet scent that reminds me of coffee!
The result is even better! Palmer's Rapid Moisturise Spray Lotion is a thin and fast absorbing moisturiser, but it's very powerful at the same time. My skin always feels really nice and soft, but non-greasy after using this!
To be completely honest with you, I don't often use fake tan, especially during the winter! Therefore, I've only used this Natural Bronze Gradual Tanning Moisturizer a few times. The scent of this bronzer is very similar to the spray lotion; a mix of cocoa butter, chocolate and coffee.
I tend to buff it in with a tanning mitt. The immediate result for me was soft and moisturised skin! Nevertheless, this is a slow developing tan so I only saw a change in my skin tone after a couple of days. The tan was faint, but it's definitely buildable if you do apply it daily.
I would definitely recommend the Palmer's Spray Lotion range to anyone who loves cocoa butter , loves to try out something different and is constantly on the go. 😉
*Disclaimer: I received this product at an event, but views are 100% my own!