So last night I attended Company Magazine's Blogging Forum. It's my first blogging event, so I was really excited. The event took place at Guys Campus, King's College. It wasn't the easiest place to find, but for me it was nostalgia as that's where I rehearsed for Fusion@London 2012 (fashion and dance show, now called Fashion Strikes). There was a small crowd at the reception when I arrived, but the room filled up rather quickly with bloggers who had flawless makeup and with unique senses of style. It was rather daunting at first with so many beautifully dressed girls, as I'm rather used to being surrounded by geeky men (haha, don't get me wrong, I study at a rather male dominated university, with a ratio of 10-1 male-female in engineering). However, once you know that everyone is here for the same reason and all have one thing in common, yes blogging, there's really nothing to worry about. I met the lovely Vicky there who blogs about fashion events, you can find her blog here. Her most recent post is on Regent Tweet. Don't know what it is? Go and check it out. 🙂
After half an hour of mingling and waiting for people to arrive, we finally got to sit down in our comfy seats and were mesmirised by the panel and their blogging experience. From the left we have: Company's editor (Victoria White), Susiebubble, Fashion Rocks My Socks, Boohoo's own blogger, Beauty and the Dirt (for HandpickedMedia) and Oh My Love's own blogger.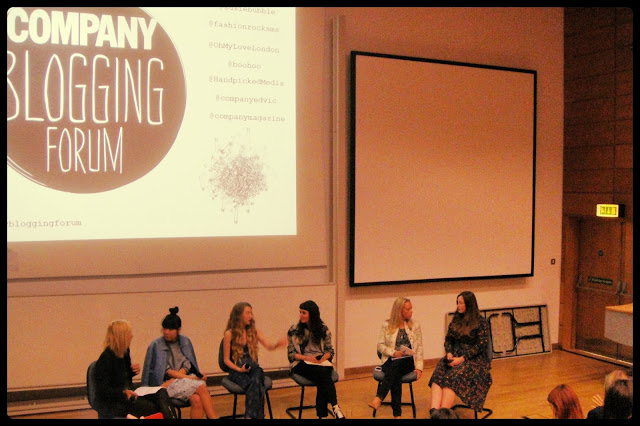 Company's Blogging Forum really inspired me to achieve a high status in the world of blogging. I'm doing this as a hobby due to other life commitments, but if things work out in the future maybe I will consider becoming an entrepreneur. Who knows the options are endless. I was inspired to write my own 10 commandments of blogging. This is not taken from anywhere, it's from my own experience, especially after listening to the panel. If you agree with me, please let me know!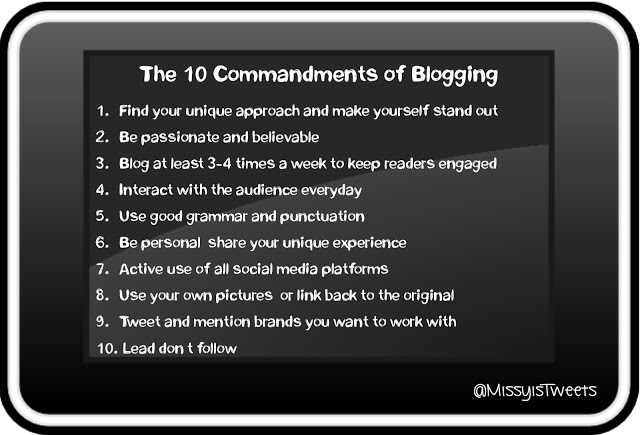 All attenders also received a goody bag. A random collection of stuff I would say, but I could use those hair products and indulge in all the snacks.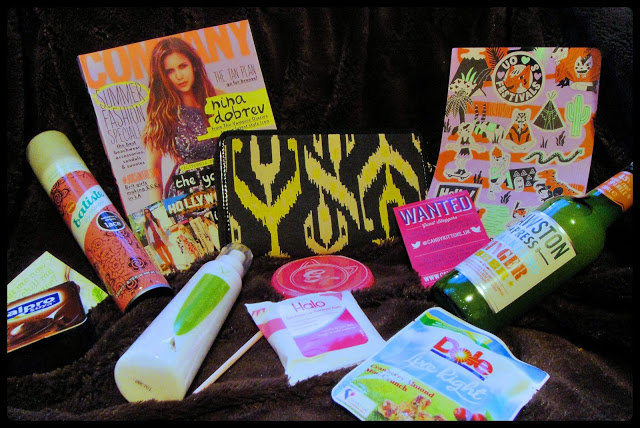 Also a special thanks to Candy Kittens who gave each one of us a cute pink lollipop. Don't forget to check their website, they've got some really nice and comfy sweatshirts. 😛
I am buzzing with ideas of how to make my blog better after this event. This post is more personal and lifestyle related than my previous ones, but hey, I'm following commandment 6. I am hoping to attend more blogging events in the future to keep my brain buzzing. Let me know if you have any suggestions.
ga('create', 'UA-42357811-1', 'beautyfromthefjord.blogspot.co.uk');