Just a quick in depth brand review today featuring Headline Colors. I now own 4 of them , which I received as a part of beauty subscription boxes: May Glossybox and June BeautecoBox. The colours I have are Twisted Silk (not shown in this post), Glamour, Spotlight and Poolside Party.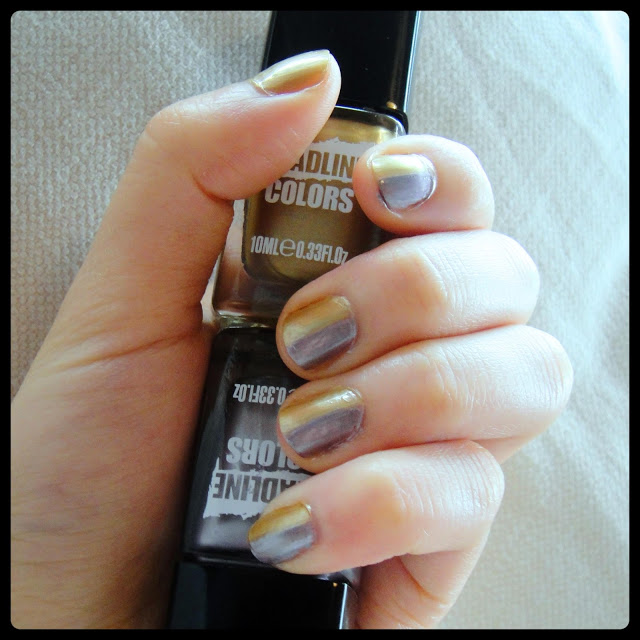 Glamour and Spotlight
I'm actually really happy by the fact that it turned out so neatly, considering that I'm rubbish at nail art.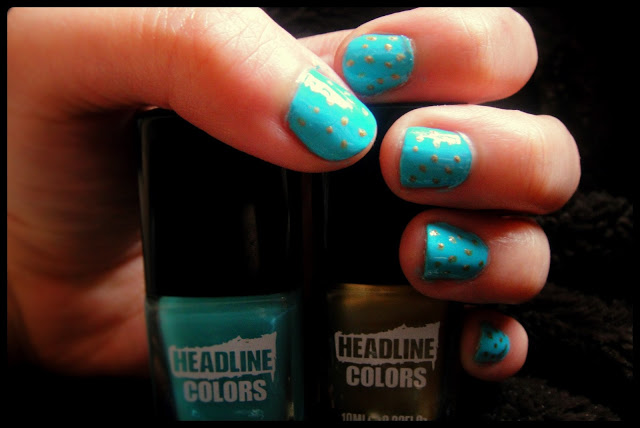 Poolside Party and Glamour
This is inspired by a turquoise and gold jewelry I own.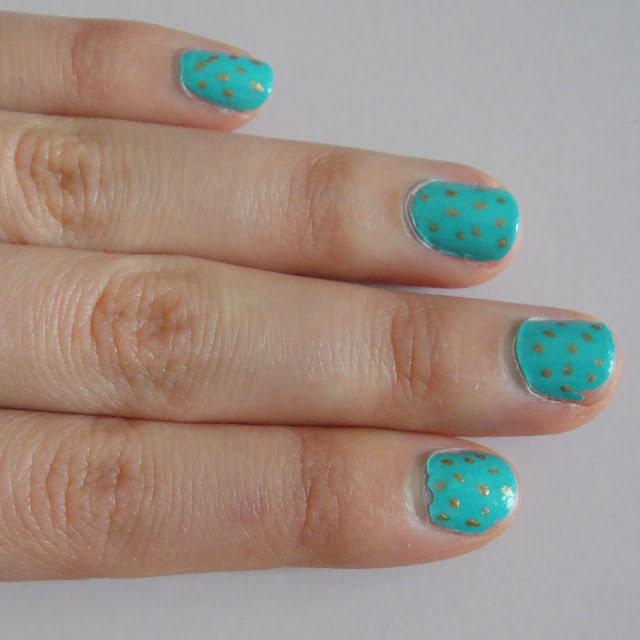 3 days after application
If you subscribe to Glossybox or/and BeautecoBox then you must have tried this brand. The company was previously called Killer Colors, but I suppose the name to Headline Colors brings out better associations. It is a small company, but they do have a vibrant collection of colors, 10 unique colours. You can find the Autumn/Winter and Spring/Summer range on their
website
.
The formula is of course 3 free and according to their website, all polishes contain a blend of 4 plasticisers which makes them long lasting and chip resistance. However, I was a little skeptical about the claim when I tried the Twisted Silk (mild pink) nail varnish because that didn't last long about all; one day before it started chipping! Then again, I did use it as a base for nail art so I did apply a little bit of a different polish on top. However, when I tried using two Headline Colors nail varnishes together, magic happened. The last picture shows how it looked three days later and it's not that bad because it's still presentable! My tips would be that it's safest to rock one Color or to stick to the brand when creating nail art.
ga('create', 'UA-42357811-1', 'beautyfromthefjord.blogspot.co.uk');