What is Olympia Beauty? It's a trade show open for all beauty professionals and anyone working or studying in the beauty industry. Have you ever been to a
food show like Good Food? It's sort
of like that. However, the entrance tickets (pre-registered) were free for
everyone in the beauty industry, but it costs £20 at the door for shoppers. The
show ran for two days: 22-23 September. I only went to the Sunday one because I
thought one day was more than enough.
All About Nails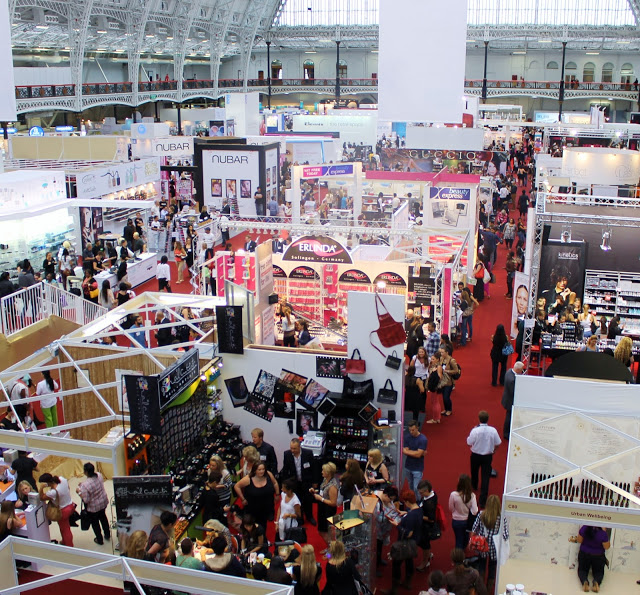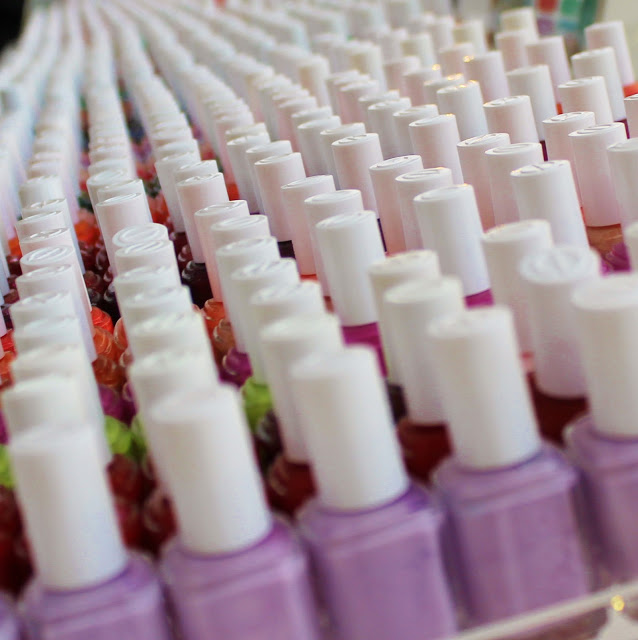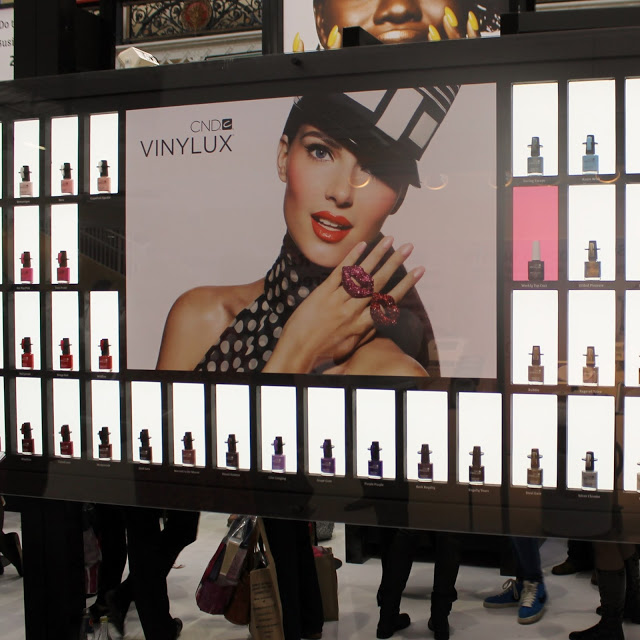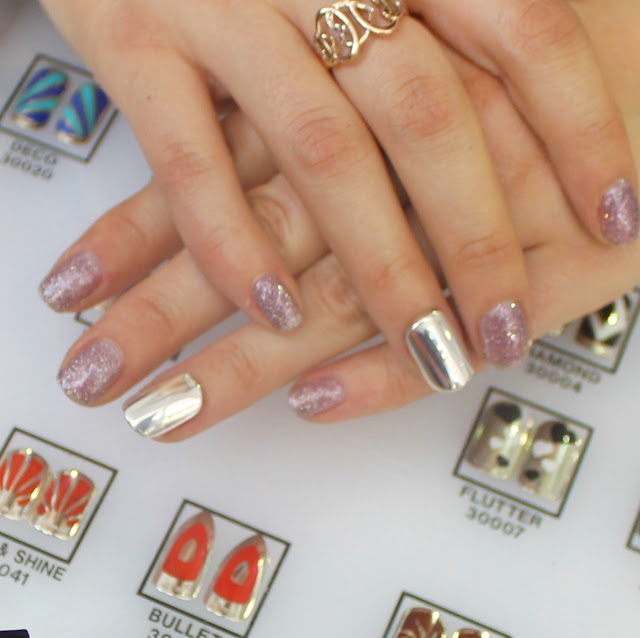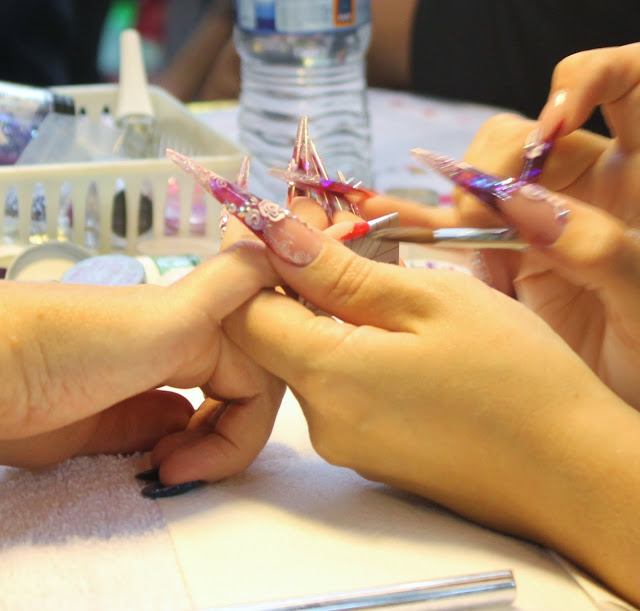 I arrived around 2pm, by that time
a good amount of people had already left. The first thing I noticed upon
entering the show is a massive, possible 10mby10m, Dermalogica stand right in the middle seeming like a giant compared
to the others (oh, I do wonder how much they paid for it). It was surrounded by
something like hundreds of nail polish/art stands including Essie and OPI. I
walked on and was greeted by even more nail art stuff and almost thought I went
to the wrong place! Nailympia Beauty,
not Olympia Beauty. I do love nail
polishes, but I hardly ever buy them unless they're special, on sale or much
hyped about. Besides, I am rubbish at nail art!
Nail art is definitely central to
the show, but what's on the sides? Facing the left and right walls were some
less known brands including…. actually I don't remember the names of any of
them, but they were little shops selling various cheap beauty tools and
equipment, possibly imported from China or bought from eBay. But there were
some cool brow bars around there as well, where I got the Beautiful Brows Kit.
Further into the venue I noticed
loads of innovative big machines and small gadgets. Airbrushed makeup and teeth
whitening were things that interested me, but I did not have a go at them
because the queue was rather long for the airbrush stand whilst teeth whitening
ranged between £80 to £150 for a single treatment.
Right at the end, furthest away
from the entrance were some lesser known, but mostly natural brands showcasing
their small collection of products. This is also the place where you'll find some
glam hair pieces and tanning products. Hey,
I know! Weird combination, but they have to put them somewhere!
Natural Showcasing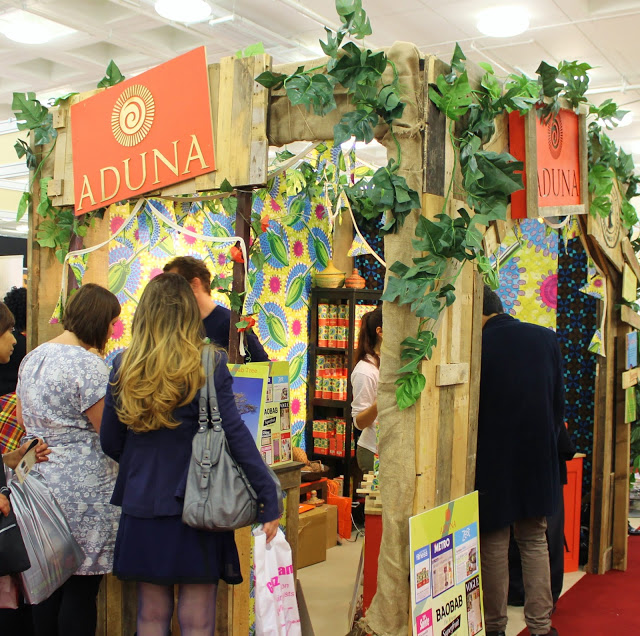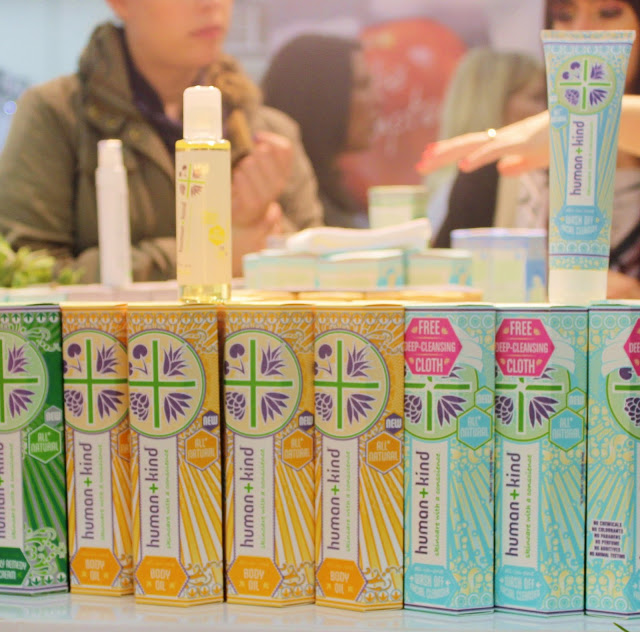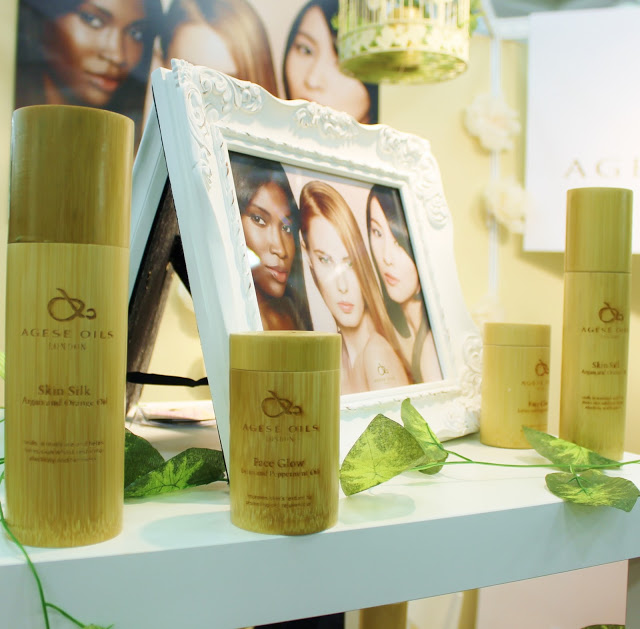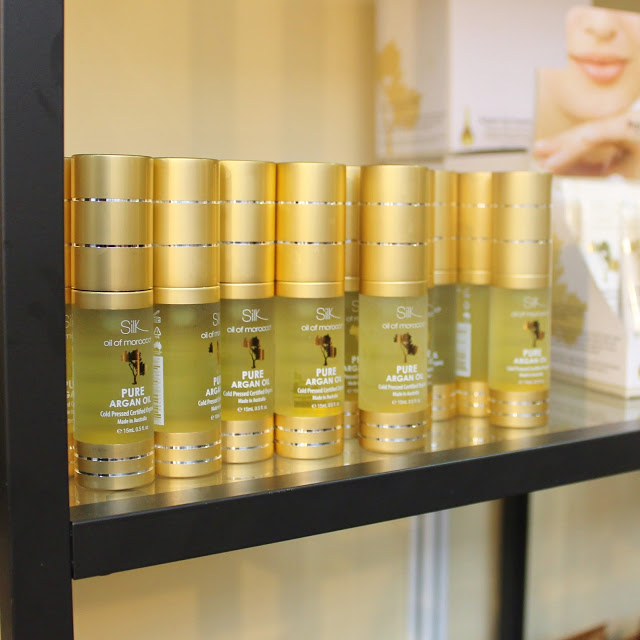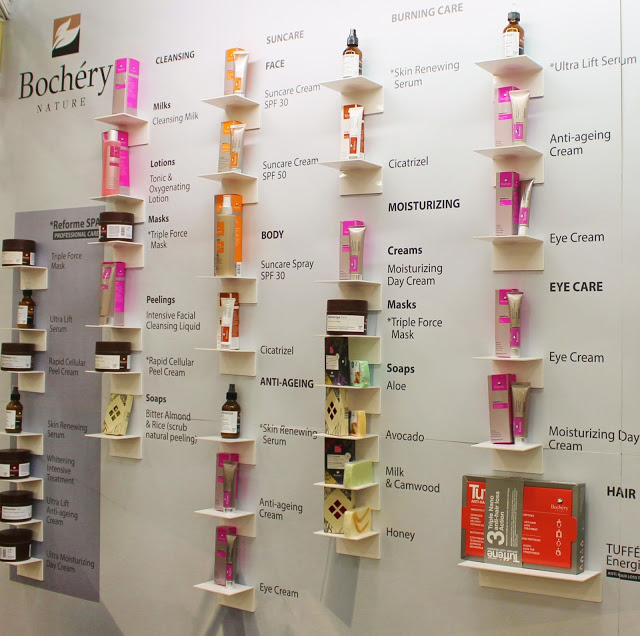 I spent the first half an hour
familiarising myself with the environment and exploring the show. The next hour
or two were used on taking photos, getting information from the brands and
having fun.
Starting the talk is always the
most difficult part in any social situations like events, shows, parties,
meetup etc. but once you've broken "the seal", words will just flow. One of my
first stops was naturally:
Eden Organic Care – I love this
brand and I wanted to meet the founder in person. Also to purchase another oil
of course
Bochery – is a natural brand that
stood out to me due to their beautiful display. Apparently, their products contain
natural nanotech, which is great for anti-aging and skin reparation.
Forever Living – the girls who
represented this brand were so lovely and I really enjoyed talking to them.
Aloe Vera is one of my favourite skin care ingredients and all their products
are based around it!
Agese Oil – I was initially
attracted to this stand because of the uniquely designed products. Emma, the
founder, greeted me with a warm smile.
We had a nice chat and somehow got the sponsored post topic. Haha, I had
to admit that I am a small blogger that no one knows about. 😛
Aduna Baobad – again, I was
attracted by the looks of their exotic looking stand. I was educated on Baobab
tree and that swayed me into buying a Baobab Fruit Pulp Powder.
I also got my eyebrows plucked and filled, as well as getting my skin analysed. The lady who plucked my eyebrows seemed a little angry because she refused to talk to me (how rude), but I was quite happy with the great job she had done nonetheless. Before leaving the show, I got my skin analysed at the Dermologica stand and other than being prone to break outs, my skin wasn't as bad as I'd thought.
Small Gadgets and Big Machines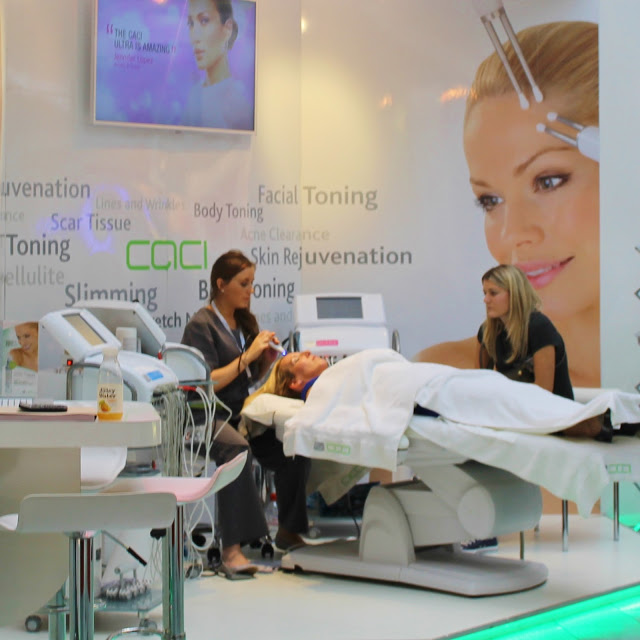 Celebrity Spotting!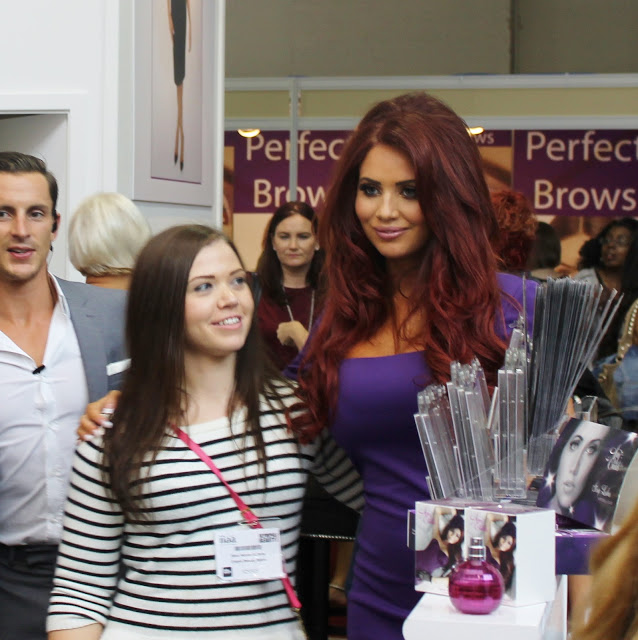 My Shopping Stash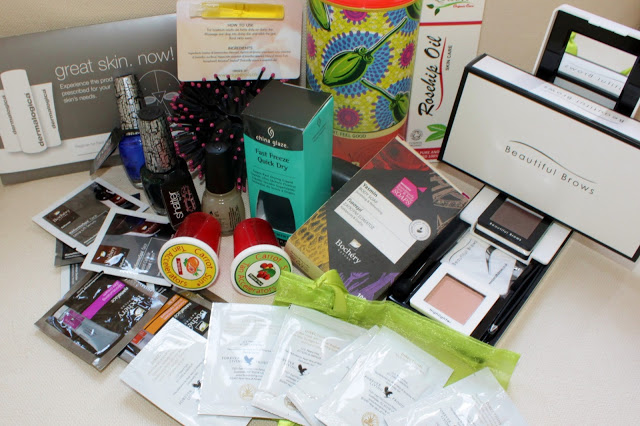 As you see can, I enjoyed the main show so much that I forgot to be there for all the product launches in the press area!! Actually, I completely forgot that I registered for a VIP press pass. Oh well, next year. What a long post.. let's stop it there. 🙂
;