Ever heard of
Kiko Cosmetics
? Well Nadja from
Throw me Something Beautiful
, highly recommended this brand both on her blog and in person so I thought I should give it a go.
Kiko Cosmetics
has massive stores everywhere, like on
Oxford Street
and in
Westfield
. Literally, how have I not seen it???
So yeah, I visited Kiko Cosmetics in Westfield for the first time in my life just before Christmas and i ask myself again 'how have I not noticed this shop before'. Their makeup range looks amazing and everything's super duper pigmented.
Anyways, this eye pencil is among the things I bought and I think it's a nice addition to my fast growing makeup collection. As you see, I don't really lack anything in my collection, but I thought it would be good to try out a glittery brown eye pencil instead of my usual black one. It gives me the chance to be different whilst remaining "natural".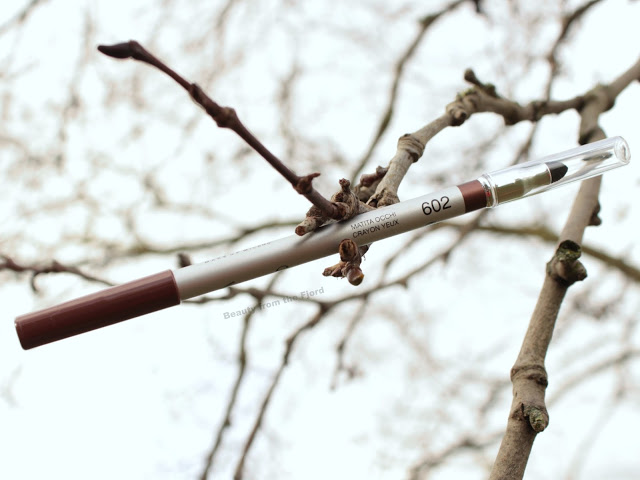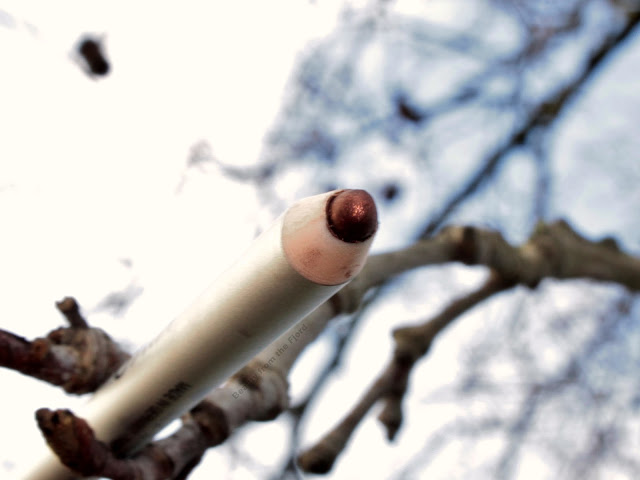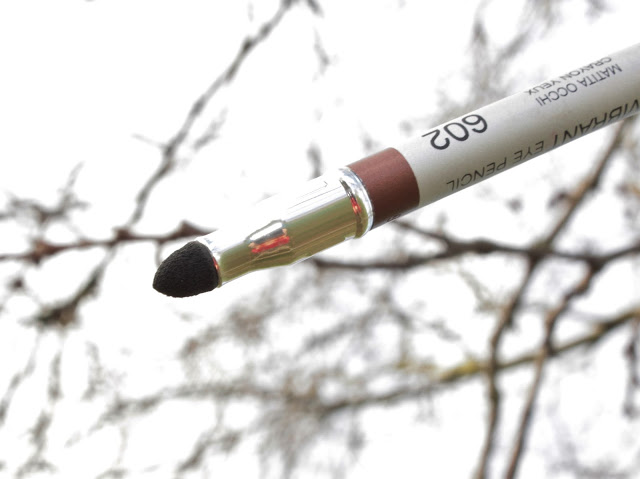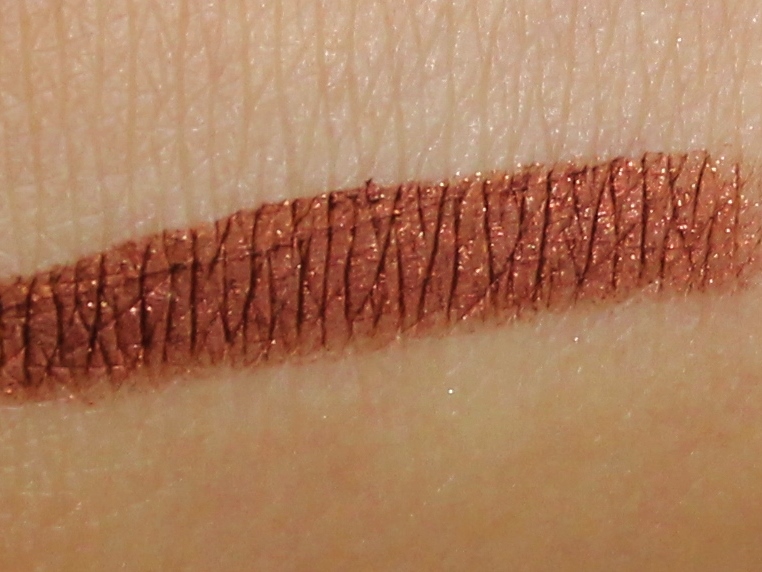 External waterproof eye pencil with applicator:
"Highly technological formula, with a high level of
pearlescence and excellent coverage.
Easy-to-apply, creamy, gliding texture
Blended but luminous line with excellent coverage. Contains
vitamin E and jojoba oil.
No-transfer. Waterproof formula.
Available in 7 colour varieties."
My View:
First of all, apologies for the dark gloomy pictures! It was sunny when I started making my to Regent park last week, but it started pouring down with rain as soon as I got there! Boohoo! However, I did edit the photos a little, so it reflects the actual colour of the product rather than a mere shadow in the gloom.
Colour: The colour I'm showing here is 602 Bronzed Brown (or Matitia Occhi), and as you can tell from the pictures and the name, it's a glossy brown colour with lots of micro glitter particles! It reminds me a bit of milk chocolate. Yum!
Application: I found the Kiko Cosmetics Vibrant Eye Pencil super easy to use as it glides on so smoothly. Even though the shade is "brown", it still looks very pigmented and reflects light from every direction. All Kiko Cosmetic Vibrant Eye Pencils come with an "applicator", but I found this smudging applicator rather useless, mainly because the eye pencil formula isn't good for smudging not because the applicator is badly made. Nonetheless, Kiko Cosmetics Vibrant Eye Pencils are waterproof, so a makeup remover is definitely needed to take it all off.
I don't often use it as an eye liner because I prefer black liquid eyeliners that makes my eye pop. Nevertheless, this
Vibrant Eye Pencil in Bronzer Brown
works wonderfully as an under eye "shadow" for me. It adds a subtle colour and it's super simple to apply in comparison to dusting on an eye shadow under my eyes. I also use it to correct my brown eye-makeup, for instance when I make a mistake with my liquid eyeliner (like all the time).
Behind the scene background:
See!!! It's just as gloomy as I told you! It's like digging into someone's brain, haha… It wasn't that bad at all, and the sun came out right after this photo was taken. Anyways, I chose tree branches to represent this product because a brown pencil looks pretty much like a tree branch, don't you think?