I didn't know much about Sleek Makeup until last summer. Since then, I've bought a few items from Sleek and I'm pleased with every single one of the items. I love both the quality and price of the products: best of both worlds. What's even more amazing is when they're combined with some deal at Boots or Superdrugs! I bought this Sleek Makeup Blush in Life's a Peach during a buy one get one half price offer at Boots. The other item I bought is a Sleek Matte Me Lipstick, which I will also be reviewing soon.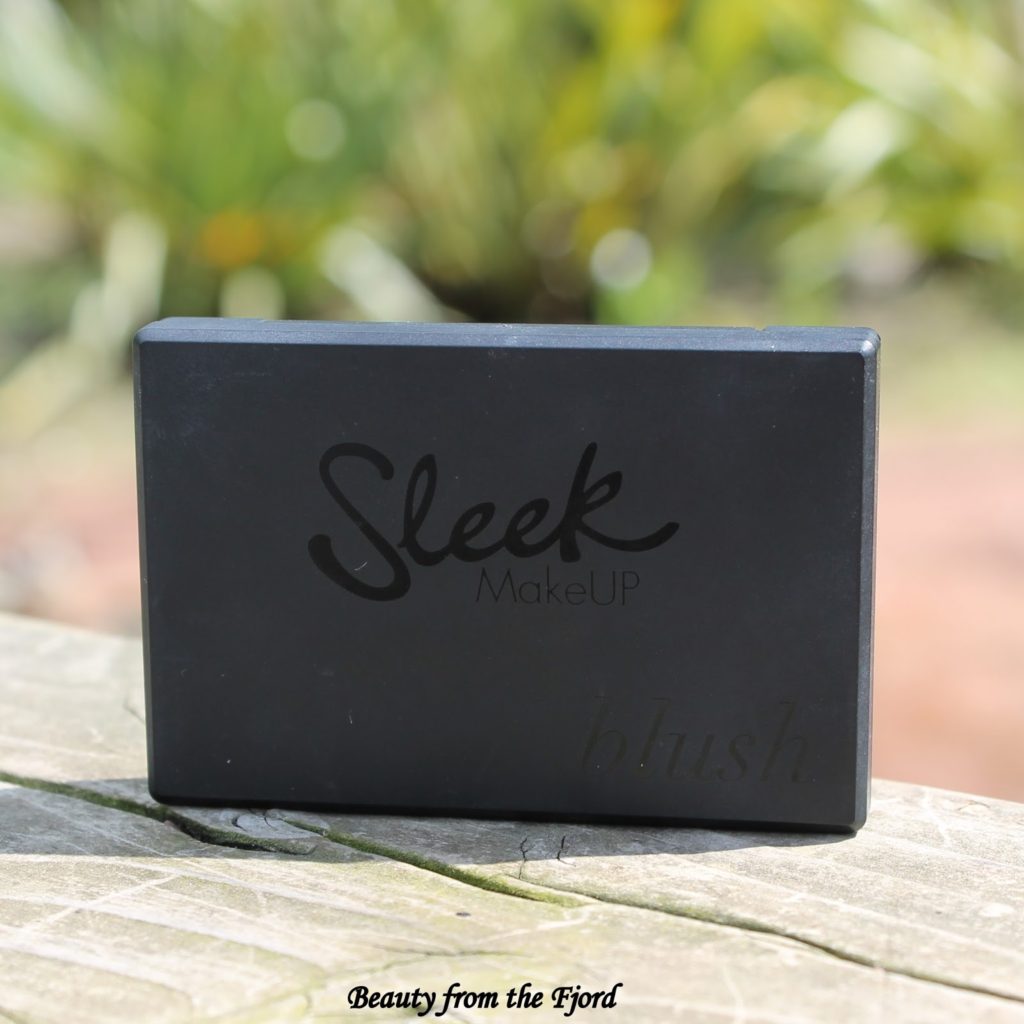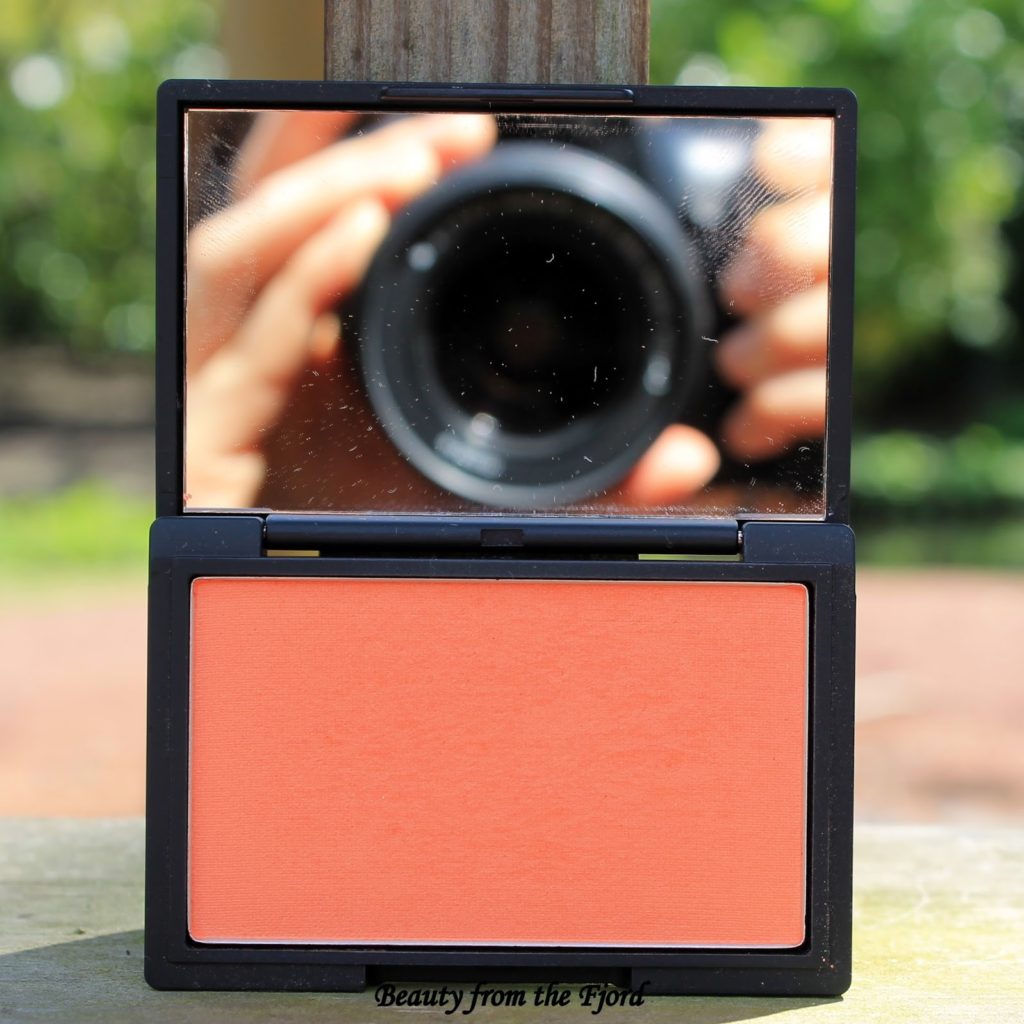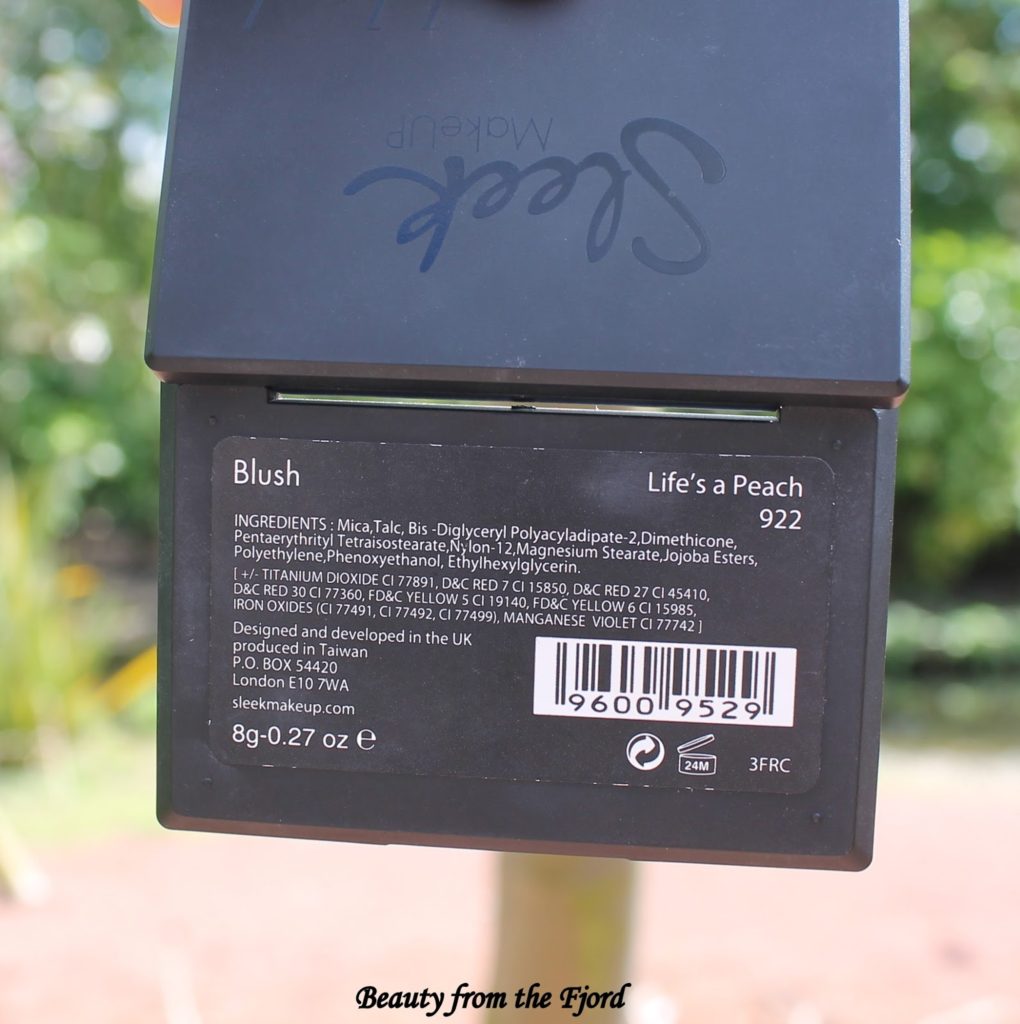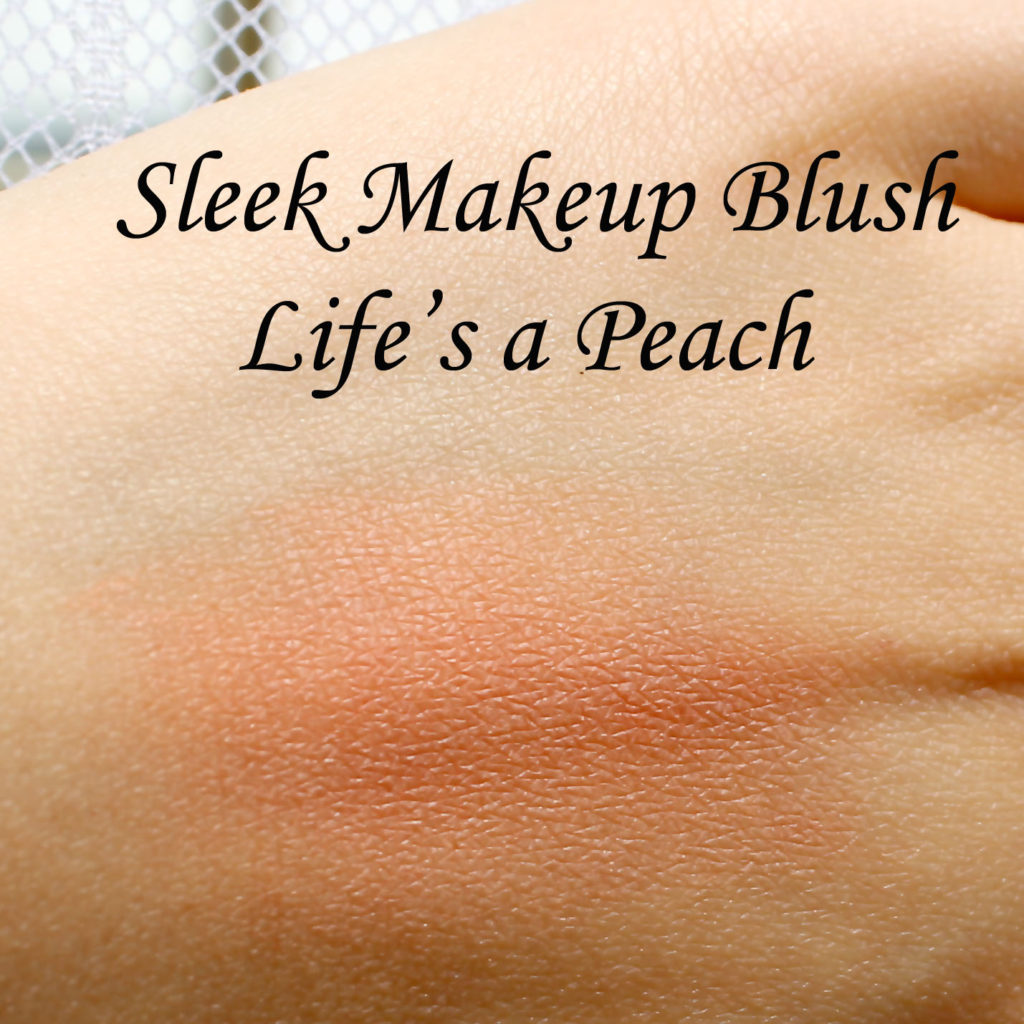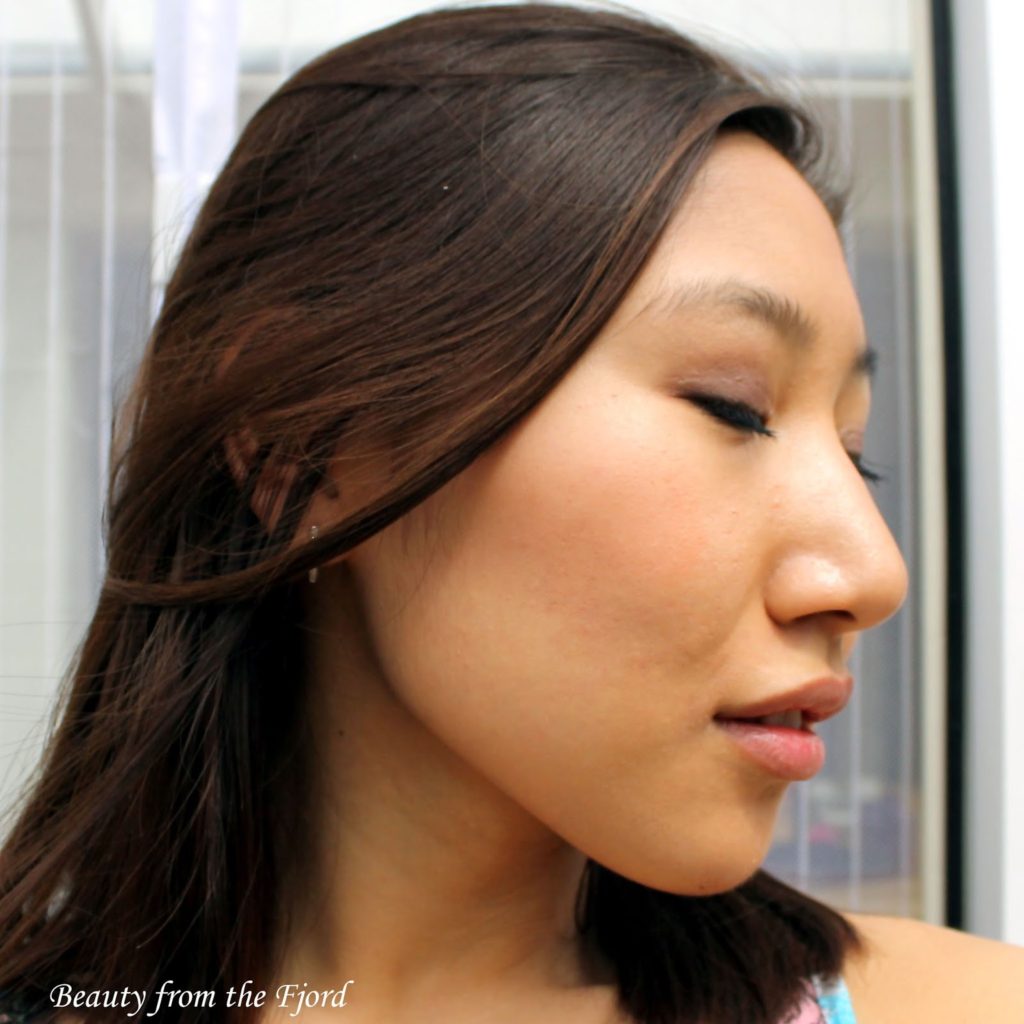 Produce Description:
"Our blushers are long lasting and highly pigmented available in a variety of finishes. Each shade glides on smoothly and enables you to create an array of stunning looks. We offer a wide range of to shades complement any skin tone, no matter the occasion."
My View:
First of all, apologies for the dry hand! I'll remember to moisturise it before doing any swatching next time. Orange or peach are not the first colours I think of when someone mentions "blusher", yet I was startled by how beautiful and natural this colour looked on me. Like all Sleek products, this Life's a Peach Blush is nicely pigmented and it is buildable. The shade of this blush is a mix of pink and orange, but tilting slightly more towards the orange side.
As you can sort of see in the picture above, this Sleek Makeup Blush looks really natural on my skin tone. I'm the person who tends to wear blush and bronzer at the same time. In most cases, blush and bronzer look nice together, but in some rare cases the colours will clash! However, I think the orange shade in this blush enhances a natural tan and bronzed skin. I'll definitely be wearing this a lot in the summer!
Do you own a Sleek Makeup Blush? What's your favourite shade?
Behind the Scene Background:
I took the product photo at London Wetland Centre a few week's ago. I was originally planning to go to Kew Gardens, but there was a signal failure on the tube (ermm…. typical!), so I ended up here. I chose to use this as a background because I thought the "bronz-ish" colour of the sand and green leaves would look nice with the orange. Besides, this place looks so nice and tranquil, a perfect place for sunbathing…. if you're a bird or crocodile! 😛