I got the opportunity to try
Beefayre
for the first time this year and I must say "wow, what an exciting brand with the most adorable and clever packaging ever." If you are a beauty blogger then you might have already heard of
Bee Good
, which is a skincare based brand.
Beefayre
on the other hand focuses on wellbeing and homeware, like scented candles, soaps, coasters and cups. Nonetheless,
Beefayre
also does some basic beauty products like hand creams and lip balms. No, the two companies are not related, but they both work on similar principles, to create the best natural products with help from honeybees!
Beefayre products and the packaging illustrations are inspired by nature and bees. Just look at the design, doesn't it look inviting? Besides, all their body and bath products are handmade using natural high quality ingredients that are free from any harmful chemicals.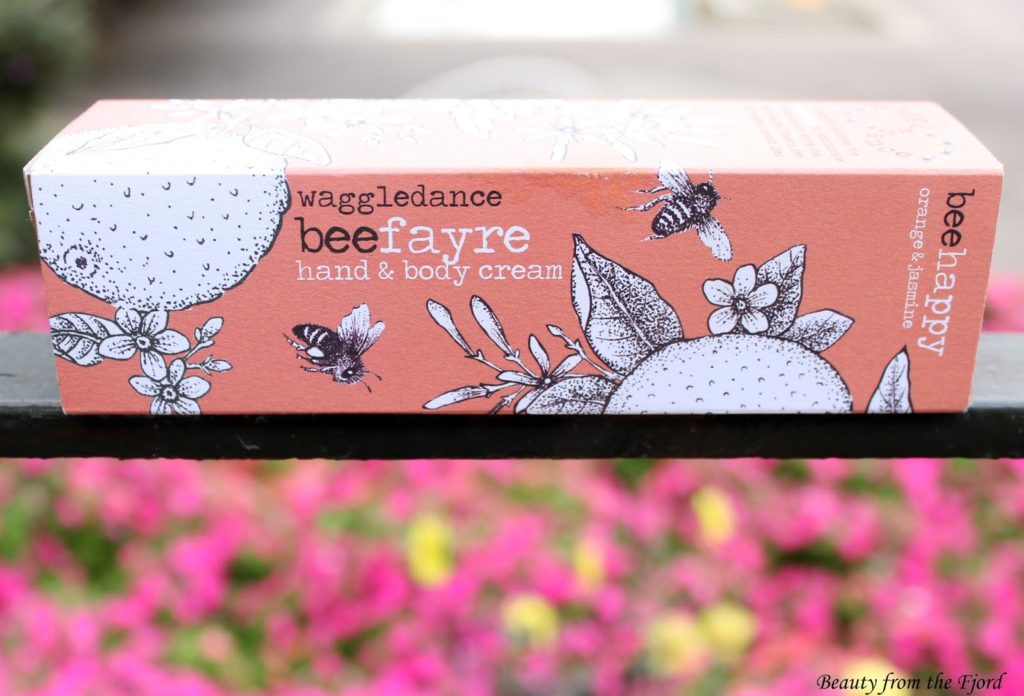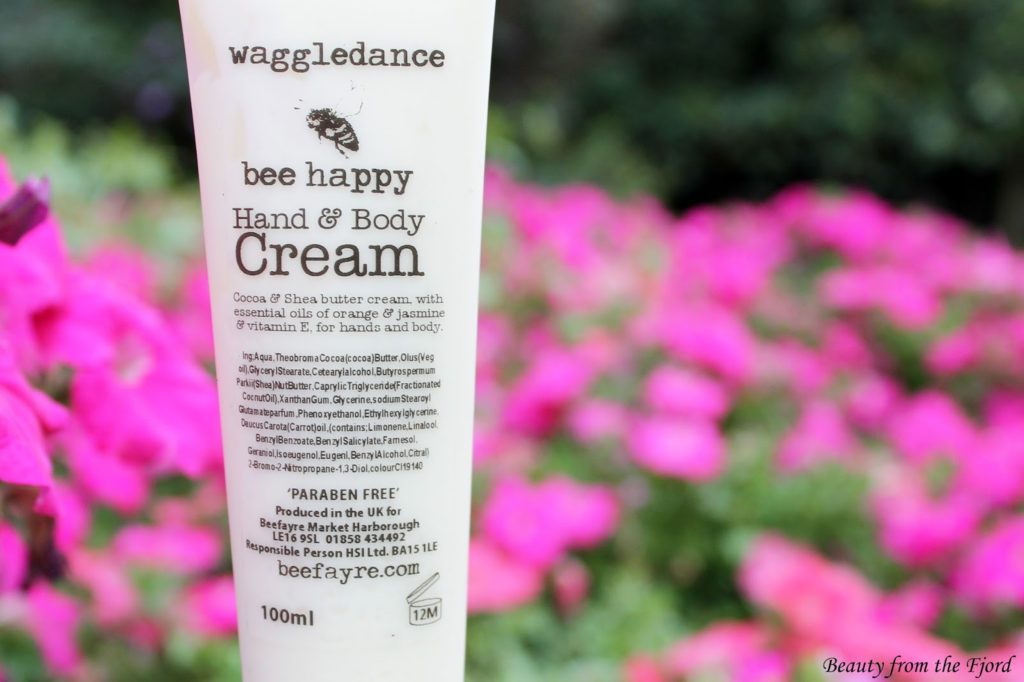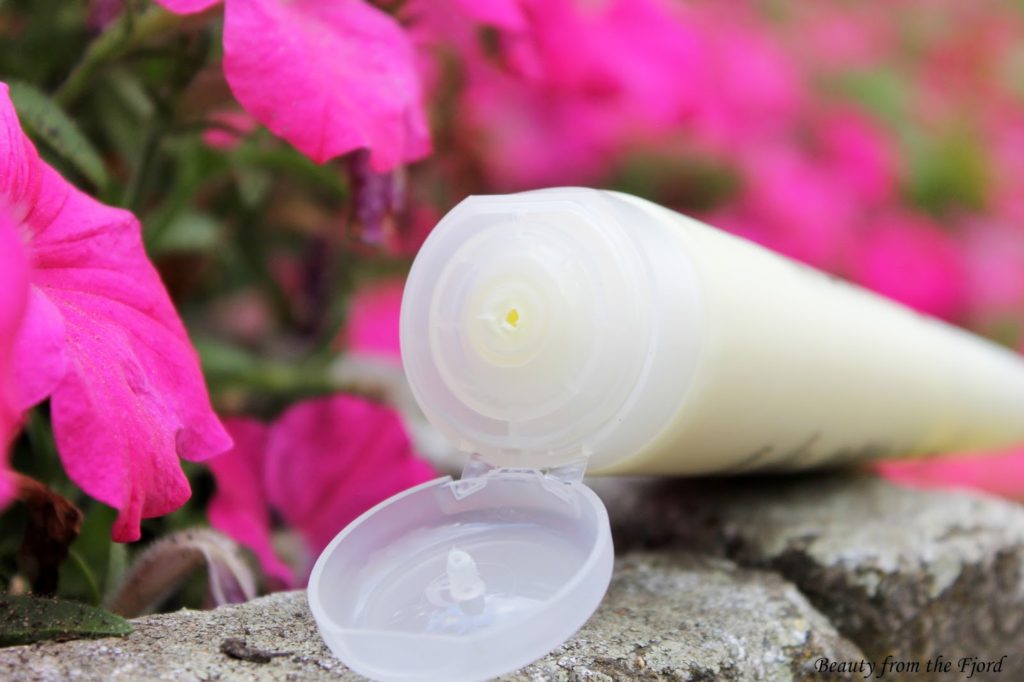 Today's review is on Bee Happy Hand & Body Cream, which can be used for hand and body but I mainly use it as a hand cream because it's so good that I want to enjoy it slowly. Did I ever mention that the packaging design looks amazing? 😉
Anyways, I absolutely adore the smell of the Bee Happy range in which the main ingredients are orange & jasmine. I love the smell of orange and I love the smell of jasmine, so this the perfect combination. I definitely found this Bee Happy Hand & Body Cream very refreshing and uplifting due to the citrus content. Nonetheless, with a touch of sweet jasmine, there's also a blend of mild sweetness.
The texture of Bee Happy Hand & Body Cream is quite thick, but it glides on the skin easily and gets absorbed almost straight away. I found it very soothing and the moisture lasts for hours! Although the Bee Happy Hand & Body Cream suits all skin types, Beefayre suggests that this works most effectively on dry, mature or sensitive skin.
I absolutely love this hand cream and I definitely look forward to trying out some more products from Beefayre. Have you tried anything from them?
P.S. Watch out for a Beefayre candle post in October.
Look who came to visit while I was snapping some product photos?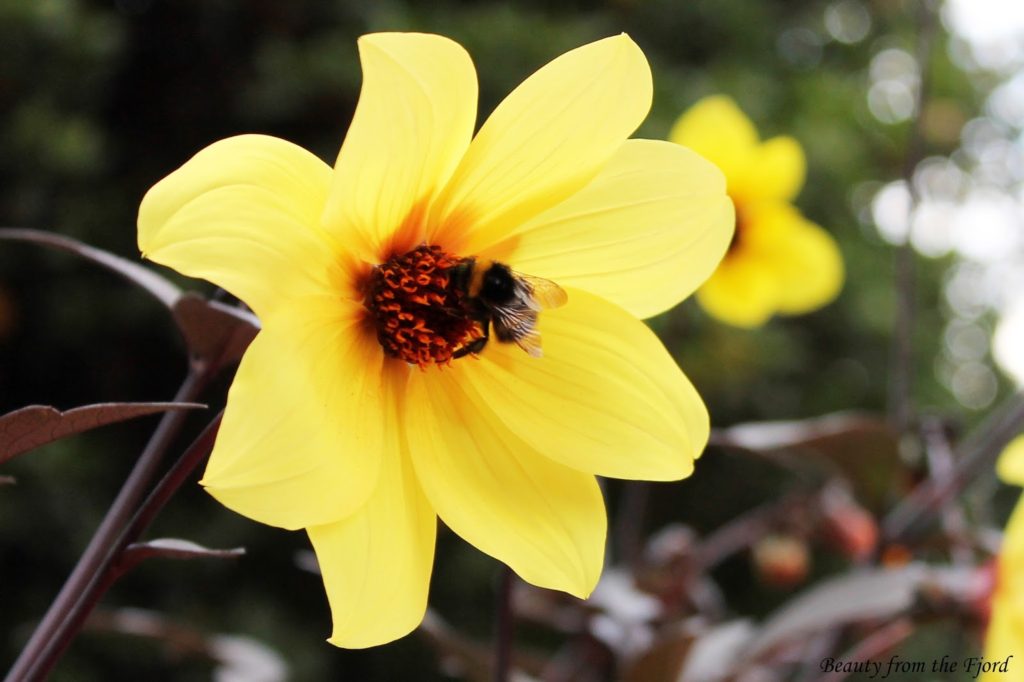 *This product was sent to me for review, but the words are 100% my own.