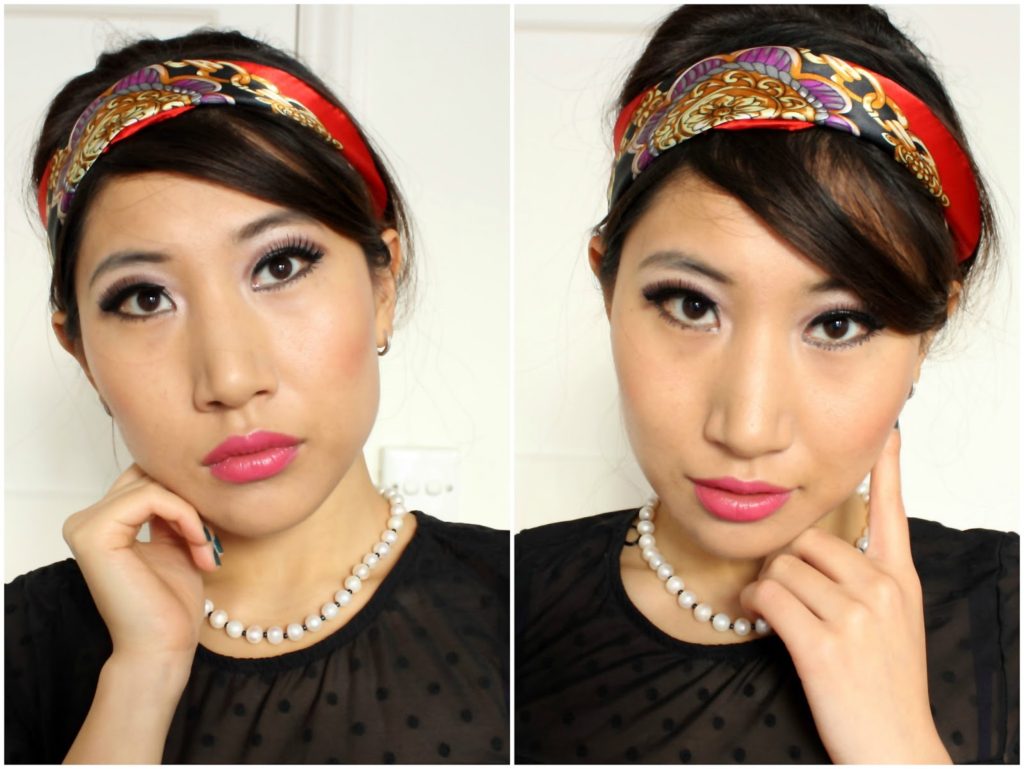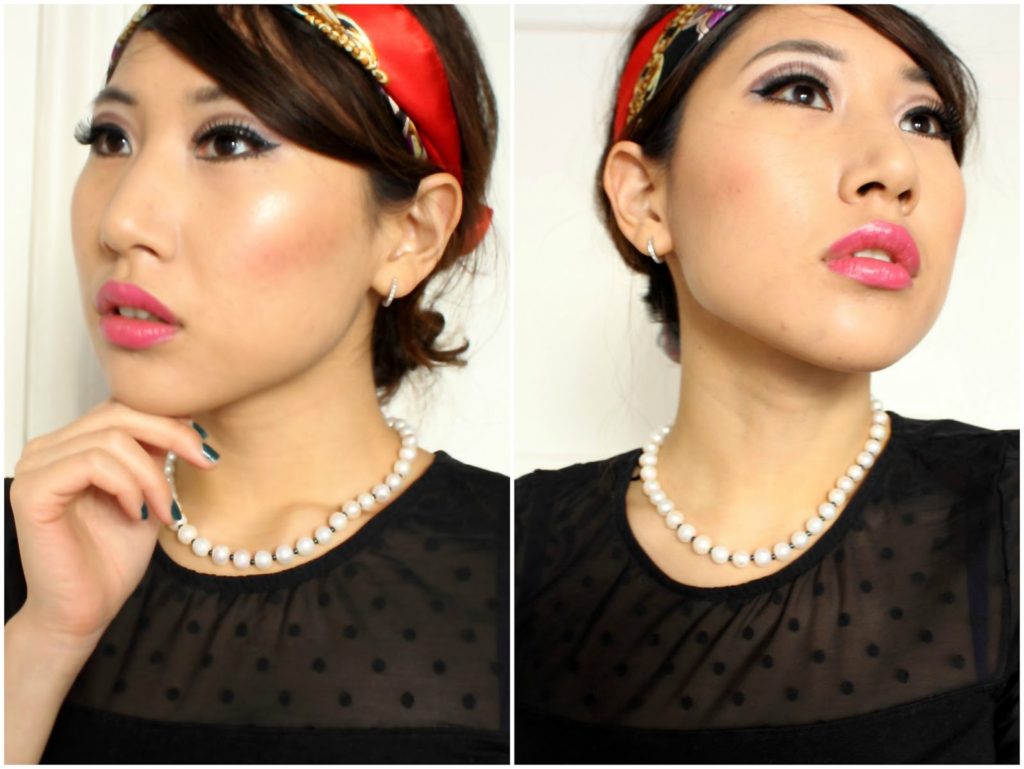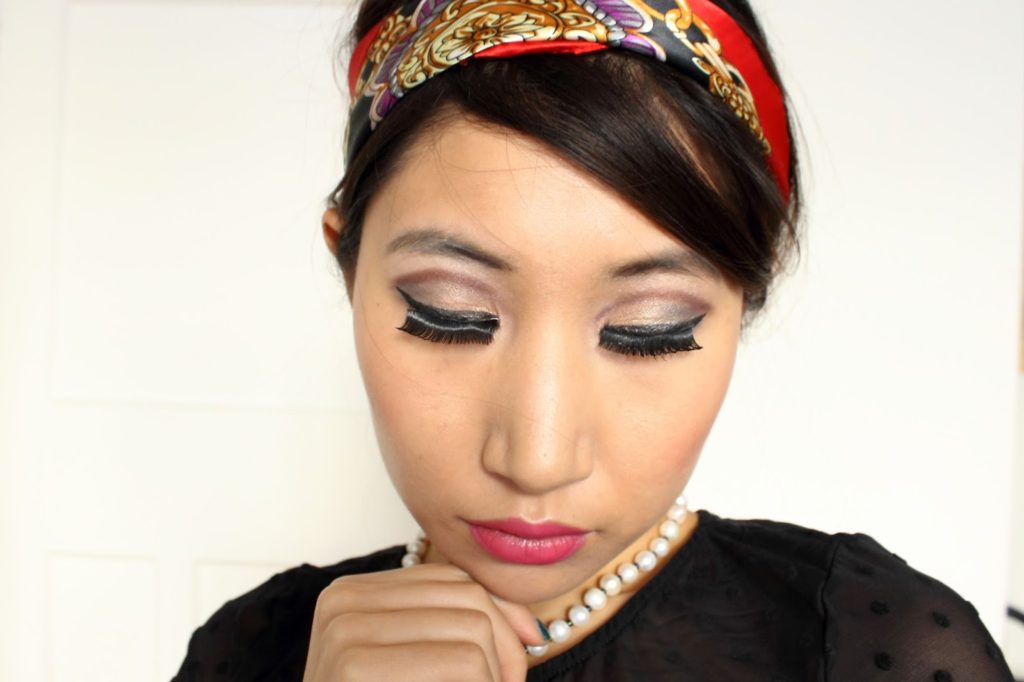 The 60s makeup look would look perfect on a girl with big gorgeous eyes, defined cheek bones and big puffy hair. That girl isn't me, but I was up for the challenge! Yardley London really put me to the test when they gave me the task of transforming myself, who just happen to have tiny eyes, rounded cheeks and very thin hair, into a 60s fashion icon! Nonetheless, I was interested to see if my amateur makeup skills will turn an average girl into a 60s star!
Before creating this look, I did some research on the 60s makeup trends, and the main things to look for are definitely big lashes, pale skin, artificial crease (or whatever you can call it) and lots of eyeliner! Based on that, I managed to recreate a fun vintage look. The purpose was not to recreate Twiggy's look, but a look that "embodies the 60s spirit!" So I hope you like the look I created. 🙂
Cheeks: For my cheeks, I used the brightest shade in the Eye & Cheek Palette*, which I believe is called Pomegranate.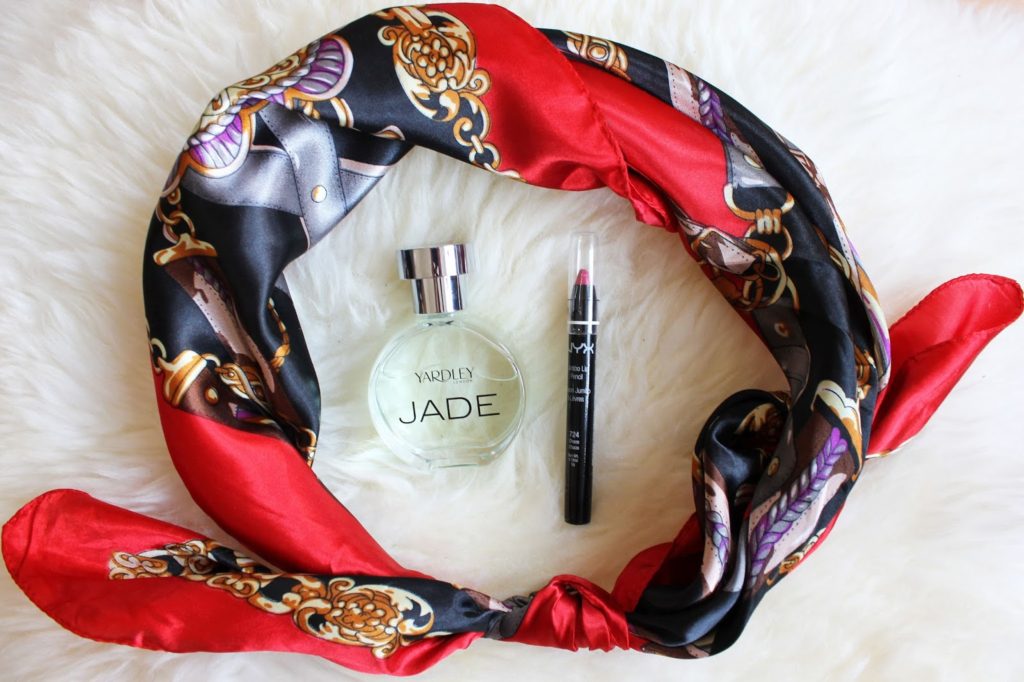 Hair: My hair is so much trouble, so I spent a bit of time trying to make it look big and I tied a scarf around it to hide the fact that my hair looks naturally "flat & boring!"
Fragrance:
Last, but not least is the scent that really brings out the 60s spirit!
Yardley London Jade*
has a wonderful floral scent with a musky note!
Yardley London
says that the scent is
"Fruity, aromatic green top notes of peach, bergamot and galbanum blend with an airy floral bouquet heart of rose, jasmine, ylang-ylang and orris, delicately wrapped up in base notes of patchouli, sandalwood and moss."
I think the scent and bottle design are both very sophisticated and it suits young females with a classic look.
So what do you think? Have I outdone Twiggy?
*Disclaimer: This post contains PR samples and goody bag products as well samples provided especially for this challenge, but the words are 100% my own.