I'll keep the post short today or that's the plan anyways. As I mentioned in last week's post on
#BloggersXmasParty
,
Cocoa Brown
was featured in the twitter raffle at our party.
I was first introduced to Cocoa Brown Tan at their 1 Hour Tan launch party earlier this year. I don't often use tans, but I do love having a bit of Cocoa Brown in my life. Not to mention, Tough Stuff is one of my all time favourite products. Other than having a great line of products, Cocoa Brown is absolutely fantastic at interacting with their bloggers and customers.
Anyways, if you haven't bought a Christmas present for someone (for the late present shoppers) then this the perfect gift for someone who wants to stay bronzed this season, but can't afford a sunny holiday. You can get it in-store at
Superdrug
or online at
Feelunique
.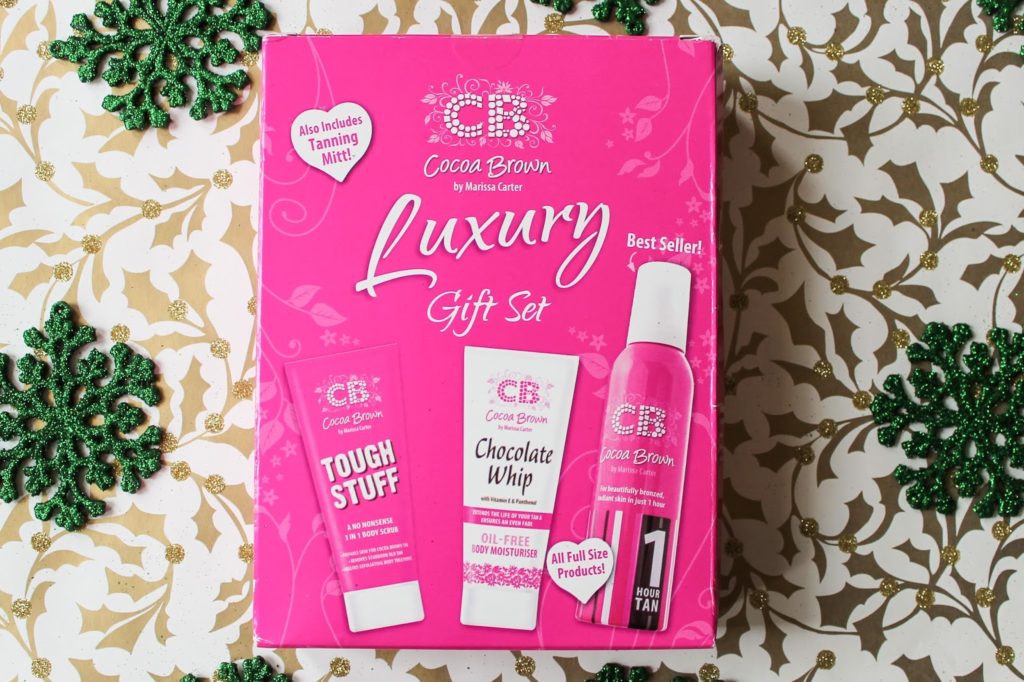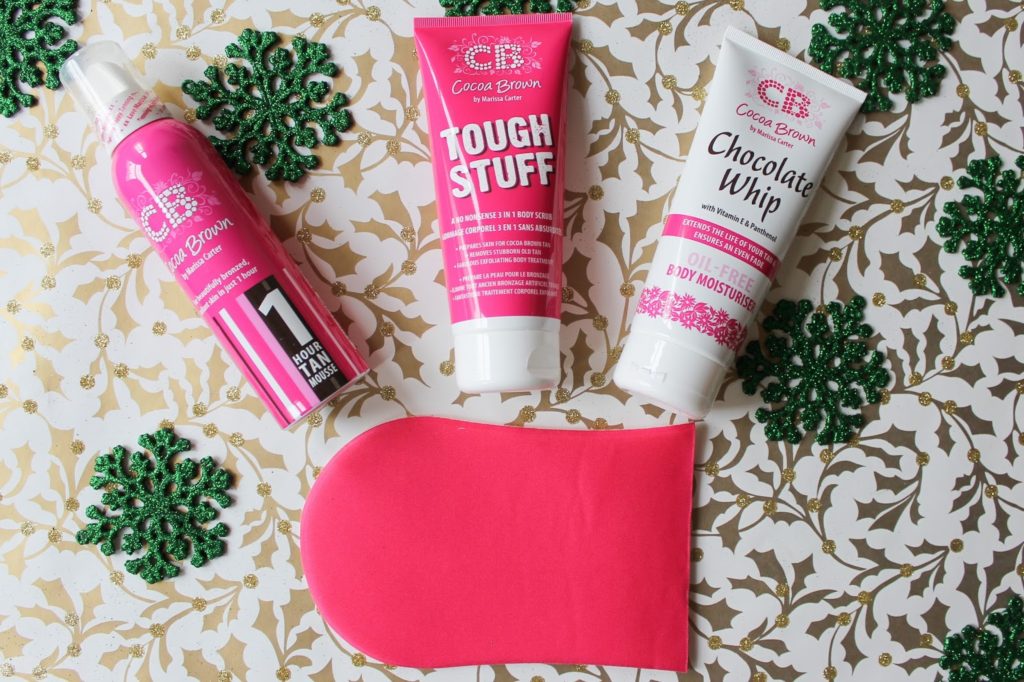 The 1 Hour Tan works like magic and it's a quick way to get an instant tan. Tough Stuff works really nicely too and this one came in handy as I just finished my second tub. The Chocolate Whip Body Moisturiser is really interesting as well as it smells delicious and is very moisturising.
If you want to read a full review on
Cocoa Brown
then read then you find read it in this post:
Cocoa Brown Review
. 🙂
*Disclaimer: This post contains PR products, but the words are 100% my own.
;