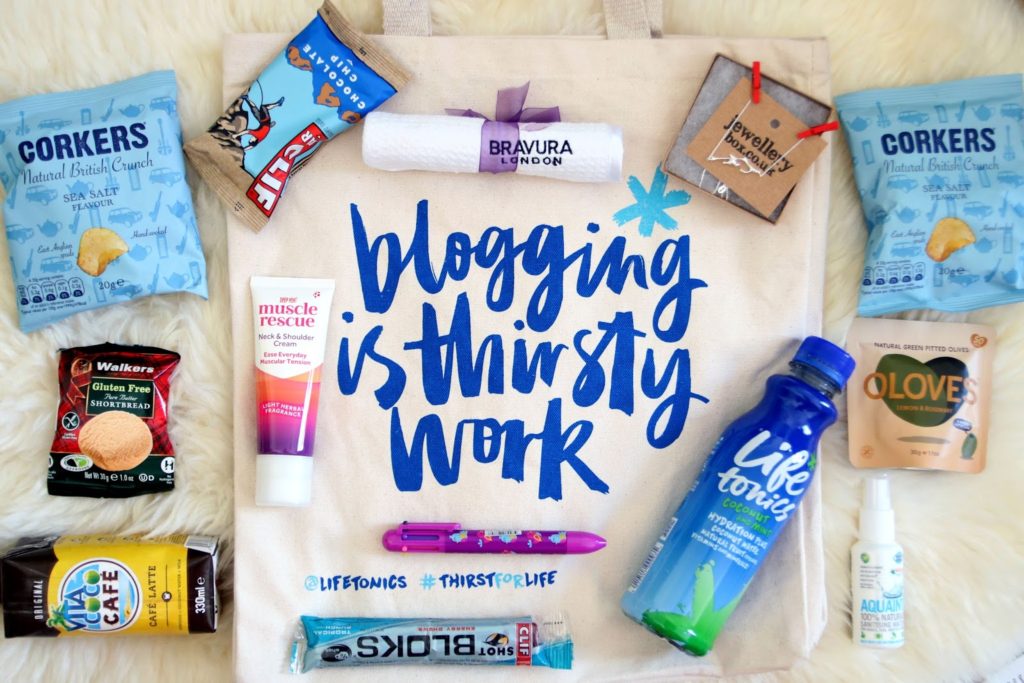 Over a week ago, I went to a bloggers event called #BloggersFestival organised by Scarlett London, which you've probably heard plenty of on Twitter! I didn't take enough photos from the event, but you can take a look at the ones I've taken on Facebook later this week. This is where I'll be posting most of my future event posts. So remember to give my page a like, if you're interested in finding out more about what happens behind the blog. 🙂
Bloggers Festival was super busy with almost 200 bloggers! It took place at Conrad St James Hotel. Other than boosting over 200 people, there were also over 20 brands in attendance each holding it's own activities, competitions and some of the brands were even giving out goodie bags!
This post shows what I got in the goodie bags from various brands. Other than the huge amount of bags from brands, we also got a massive festival bag from the event put together by Scarlett.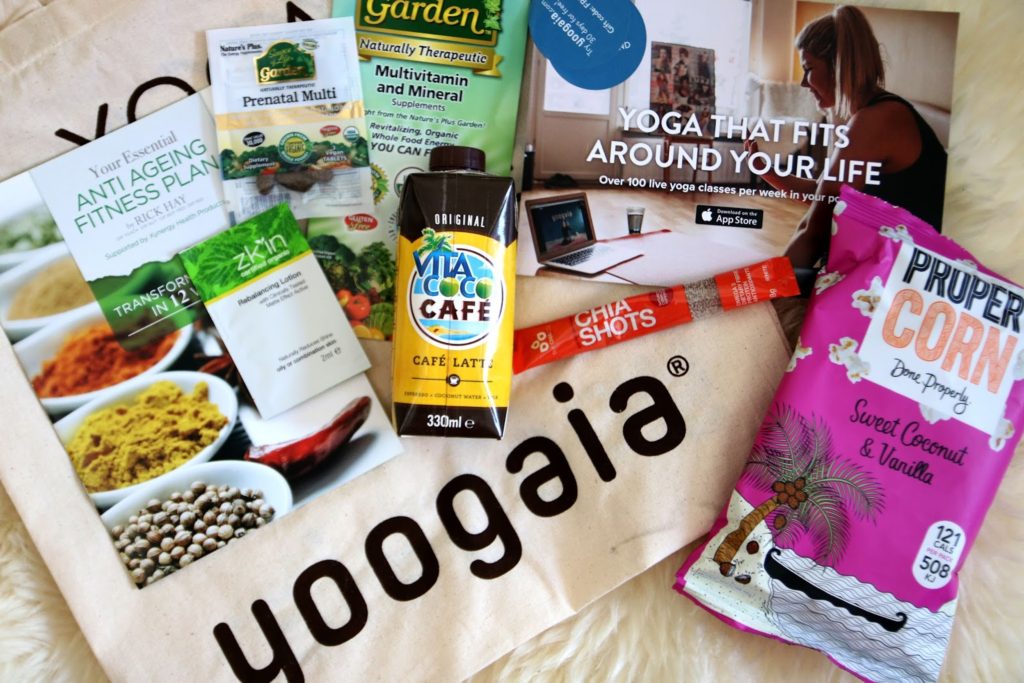 One of the first stands I visited was Yoogaia, which is an interactive at home yoga. pilates and core class platform. It's basically an online yoga class where you can interact with your yoga instructor. You even have the option to use your webcam and let your instructor see you so they can guide you through every move. Memberships start from €9.99 per month and it gives you unlimited access to recordings.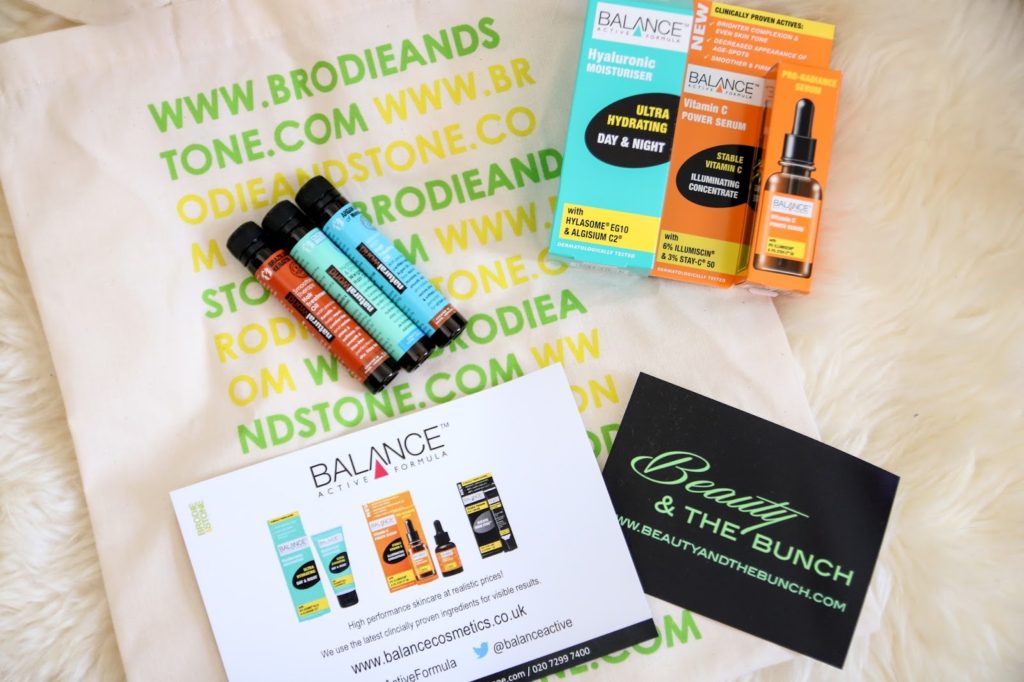 Brodie and Stone is another exciting that showcased at Bloggers Festival. They distribute beauty and wellbeing brands such as Janina, T-Zone, Colorsport, Newtons, Natural World, Restoria and Balance Active Formula. You may have spotted some of these brands in your local drugstore, I know I have! I got some skin care products from Balance Active Formula and hair oil from Natural World to try out! I can tell you now that the hair oils are AMAZING!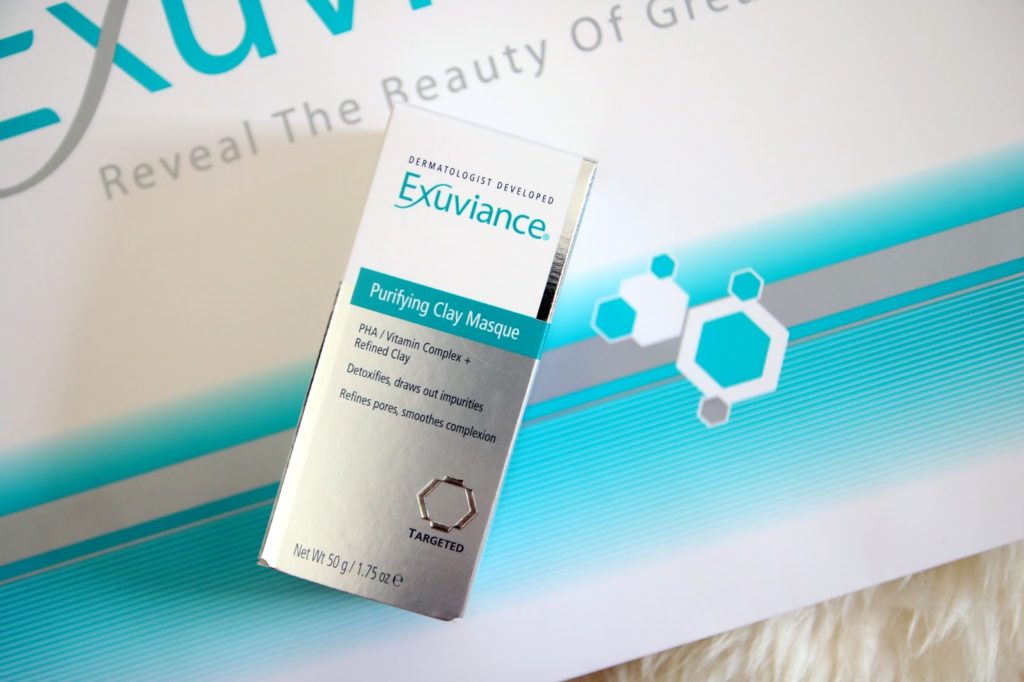 Another beauty brand at the event was Exuviance, which is a natural brand with a twist of technology. Since I got combination skin, I was recommended this Purifying Clay Masque to treat my spots without drying out my skin. I'm yet to try this out, but I'm quite excited by the sound of it.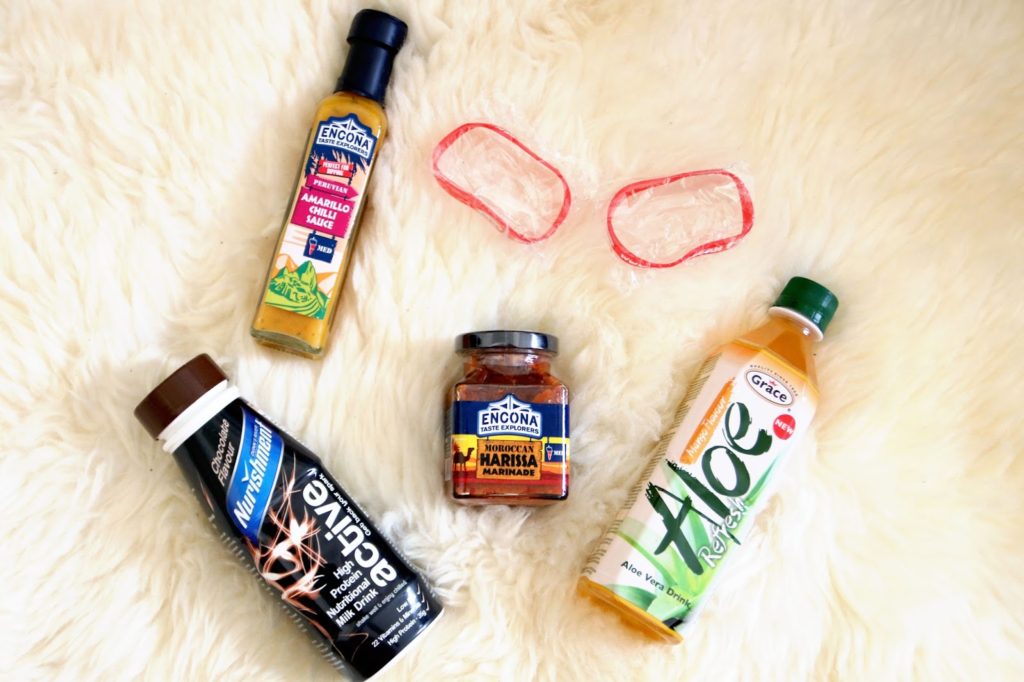 For the food lovers, I received a rather heavy bags from Grace Foods consisting of some Encona chili sauce (not for the weak ones), Grace Aloe Vera drink and Nurishment Protein Shake. You can find a lot of the products from Grace Foods in your local supermarket. Oh, and do remember to pick up an Aloe Refresh next time you shop!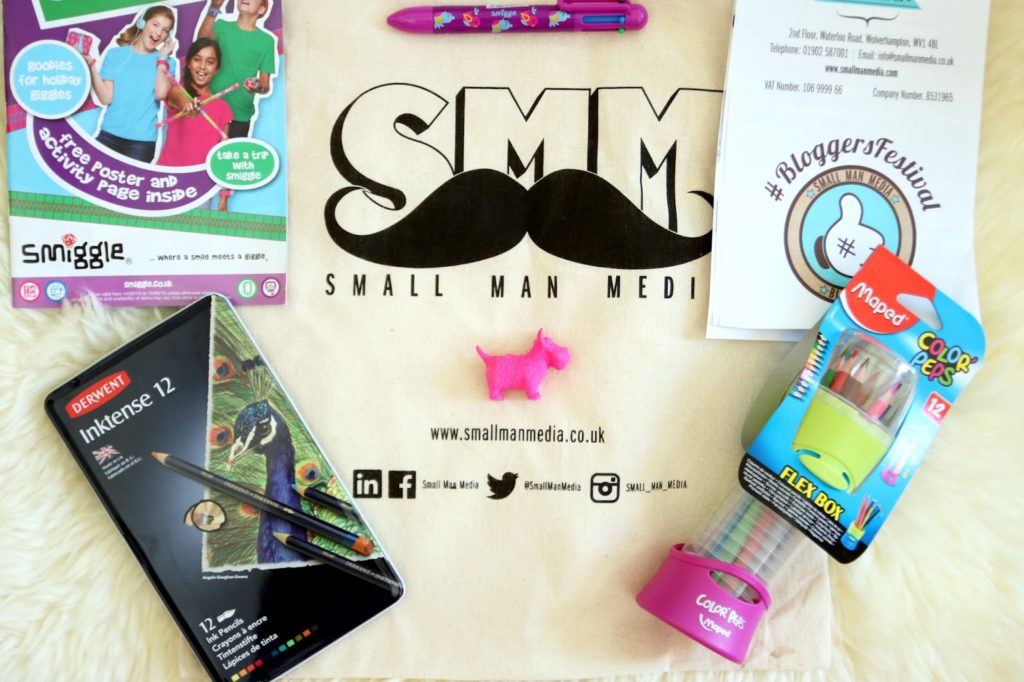 Another non-beauty/fashion related brand was Small Man Media. I'm actually in love with the tote bag itself, isn't it adorable? Small Man Media is a PR & Marketing company working with some small, but mighty products. They focus on stationary brands like, Smiggle, Derwent, Maped and so on! I must say that I'm very pleased with my colouring pencils!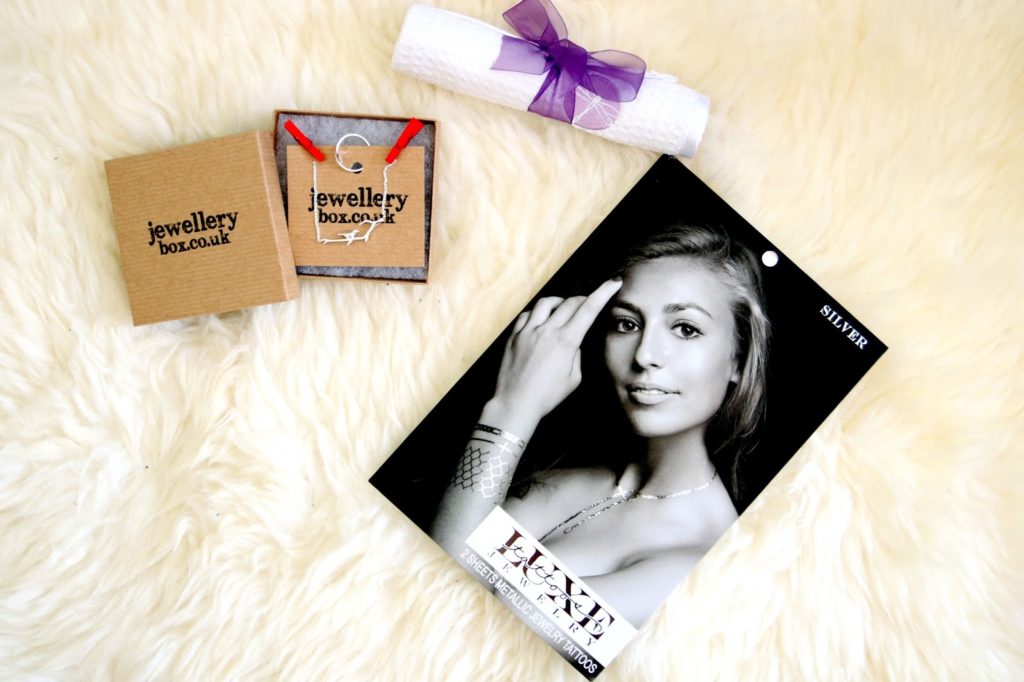 Other than the goodie bags, I also received few miscellaneous products from various brands. The jewellery set form Jewellery Box is adorable! The Bravura Dermaflannel at the top is meant to exfoliate your skin naturally. In addition, I'm also very excited about the temporary tattoos set from Glimmer Body Art!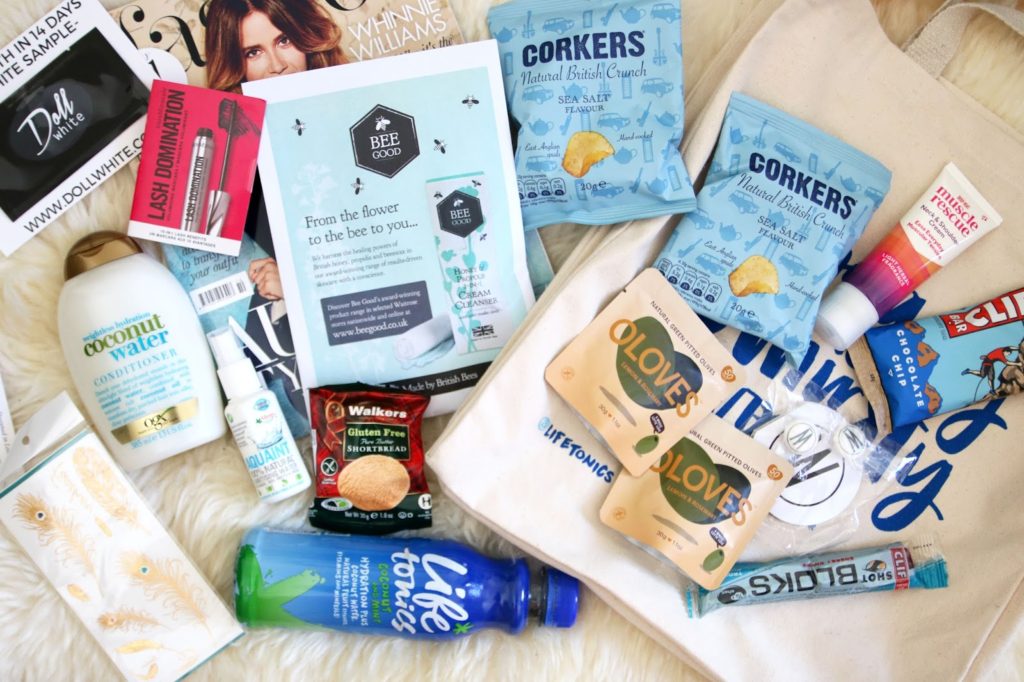 On top of all that…. YES, THERE'S MORE… we each got a Bloggers Festival goodie bag that Scarlett has kindly put together for us. I tried to line up all the products so that you can see what's going on, but there was so many products in the bag, the task of making it all look neat became rather difficult. Spot anything you like in the mess? I'm most excited about the Bee Good cleanser and the OGX Coconut water conditioner.