Christmas is almost here! Well, in 40 days (or less, depending on the time you read this)! As the weather's changing and the festive season is drawing near, there seem to be a lot Christmas shows, fairs and events popping up everywhere. There's always something to look forward to at these Christmas fairs and markets, like Country Living Christmas Fair! Not only do they give you great ideas on how to decorate your home this Christmas, but you can also find the cutest gifts and gadgets at these shows.
This week, I got the opportunity to visit Country Living Christmas Fair at the Business Design Center, Islington. The fair started on Wednesday 11th November, but it will run until Sunday the 15th. This will give you plenty of time to pop down for a peek and start sorting out your Christmas presents.
There's definitely a lot of things to see at the Christmas fair! There are all sort of workshops, a Christmas theatre with various masterclasses, an area dedicated to food and hundreds of exhibitors. I've taken tons of photos from the fair because everything looked so pretty! In this post, I've included the best photos from some of my favrourite exhibitors, but there are definitely a lot more amazing things to see at the show!
Stands at Country Living Christmas Fair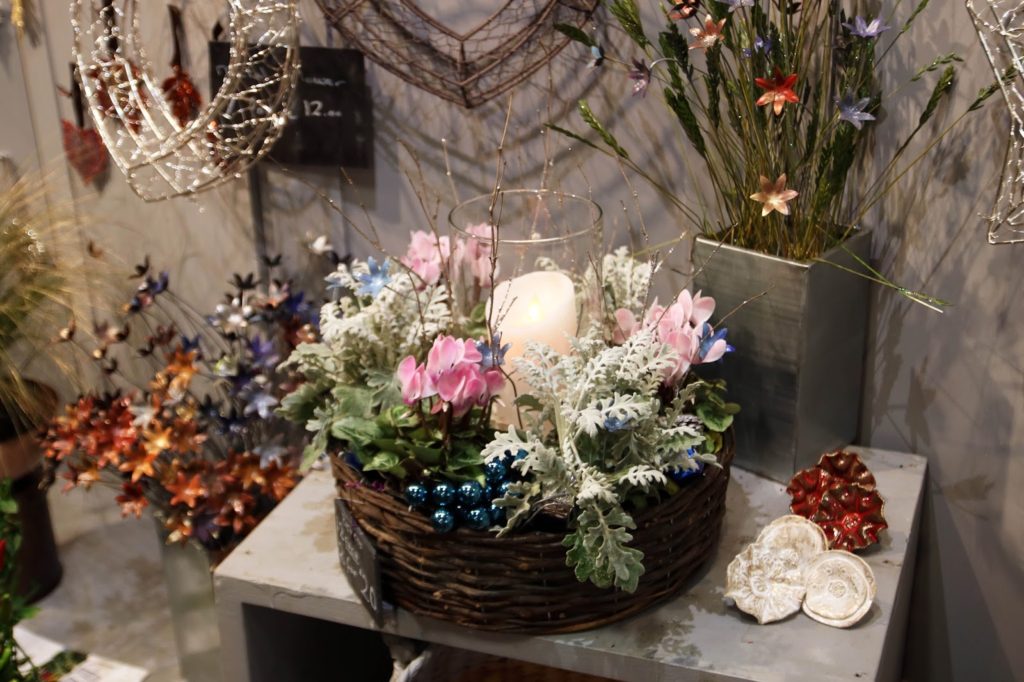 Jardins Animes (Stand A29): Aren't those flowers gorgeous? I totally want one to keep in my flat.
Jardins Animes (Stand A29): And perhaps a couple of these to hang up on the walls.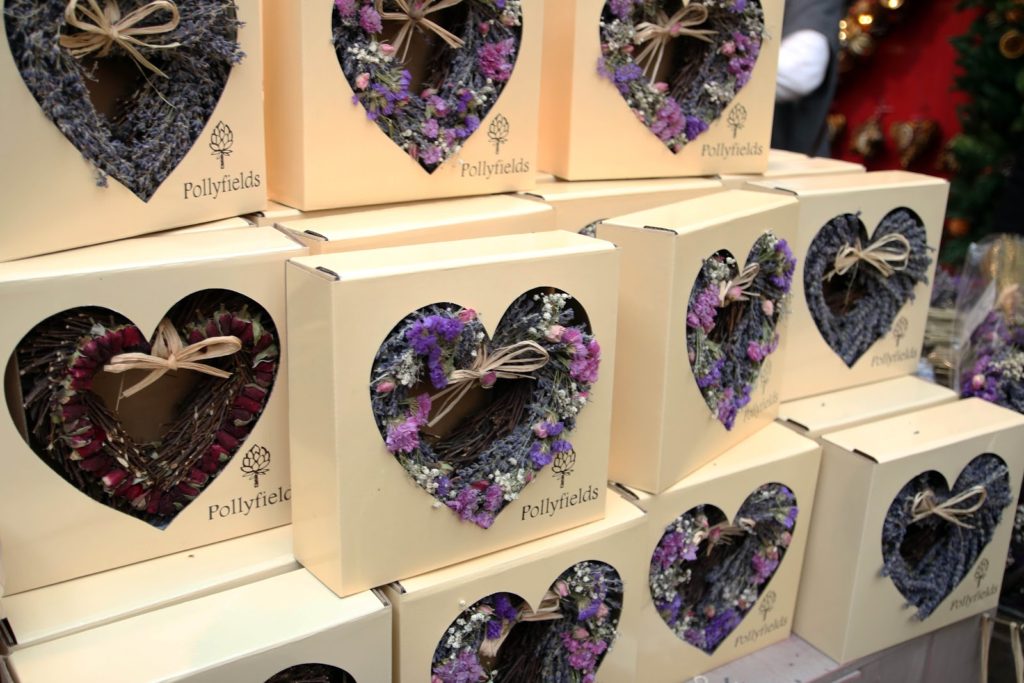 Pollyfields (Stand VG 1): These garlands are stunning and smells amazing! It's the perfect home decor!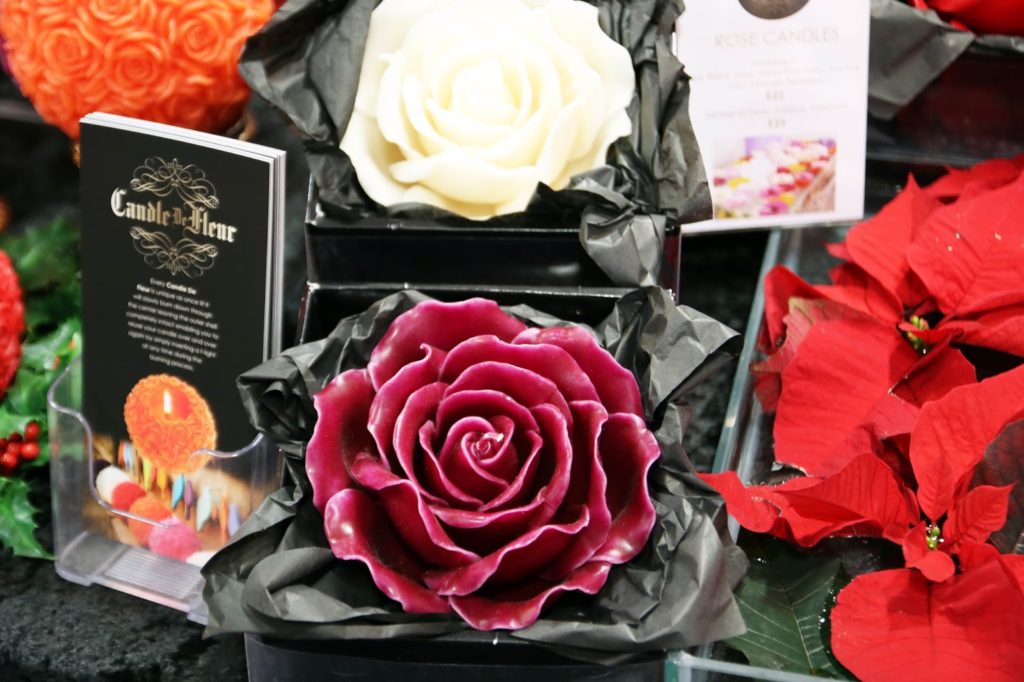 Candles de Fleur (GH27): Candle and tealight holder in one, Basically, these candles burn through the center, so you can use the outer shell as a gorgeous tealight holder once burnt through.
Porcupine Rocks (A40): Doesn't those baskets look cool? They're all handmade from a cast and they're super rigid and you can pretty much put anything in them. All patterns here follows an African theme.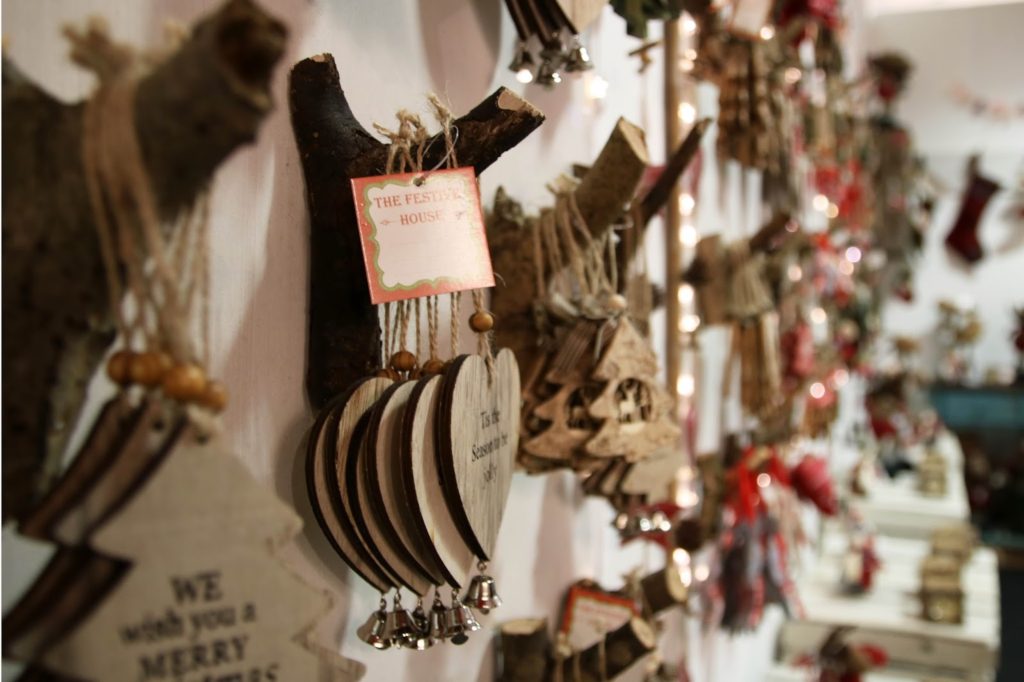 Cute things for your Christmas tree!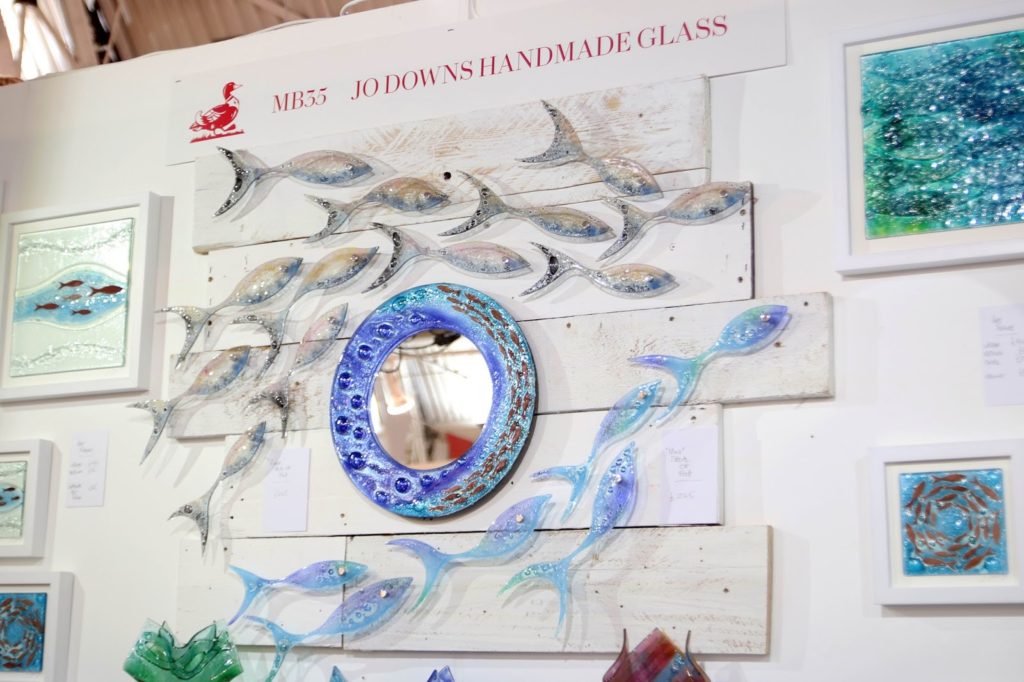 Jo Downs Handmade Glass (MB55): How cool would it be to have this in your bathroom? I definitely want the fish. 😛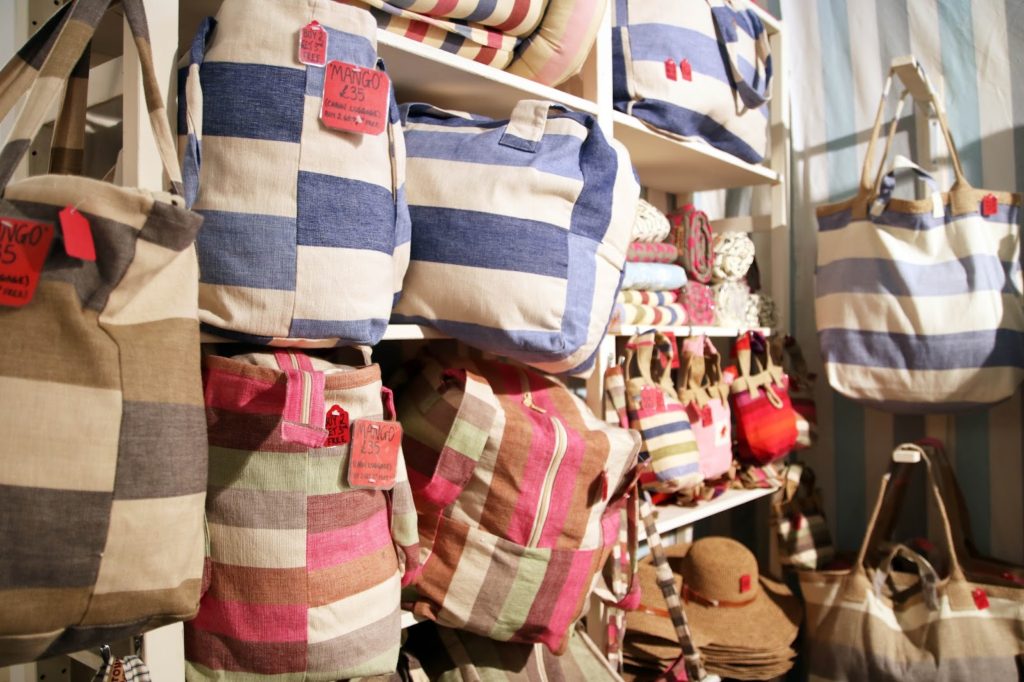 Cool nautical patterns is also something you can find at the show!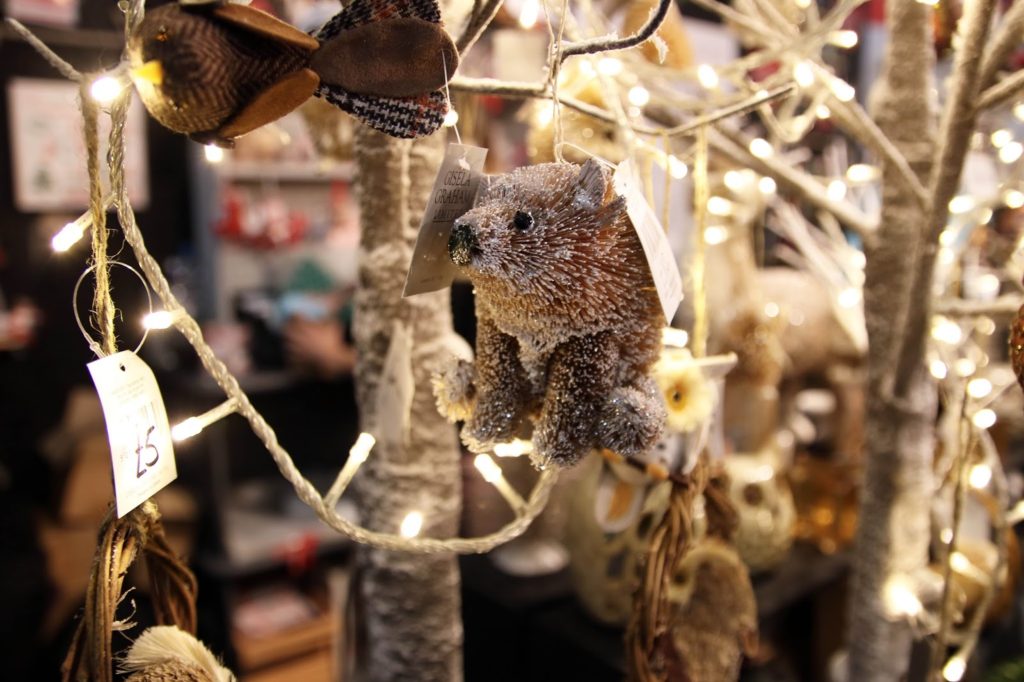 Isn't this bear "dressed in glitter" super adorable? I think he's trying to be a polar bear! 😛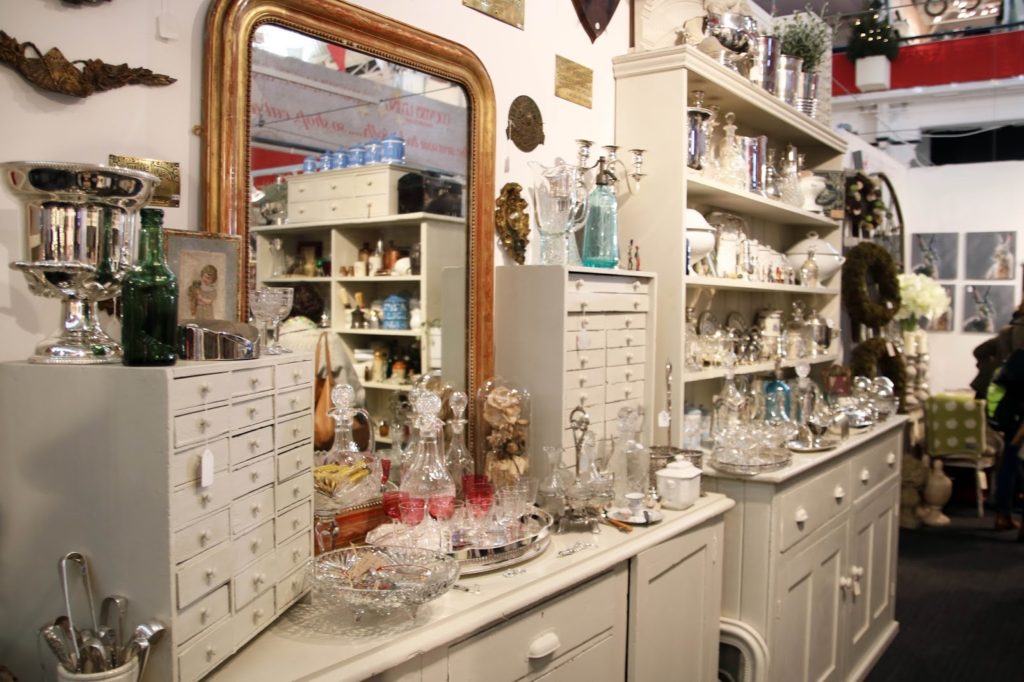 Some stands even looks like a fancy kitchen!
These are not aquariums, but they are pretty decorations for those who likes the woodlands theme!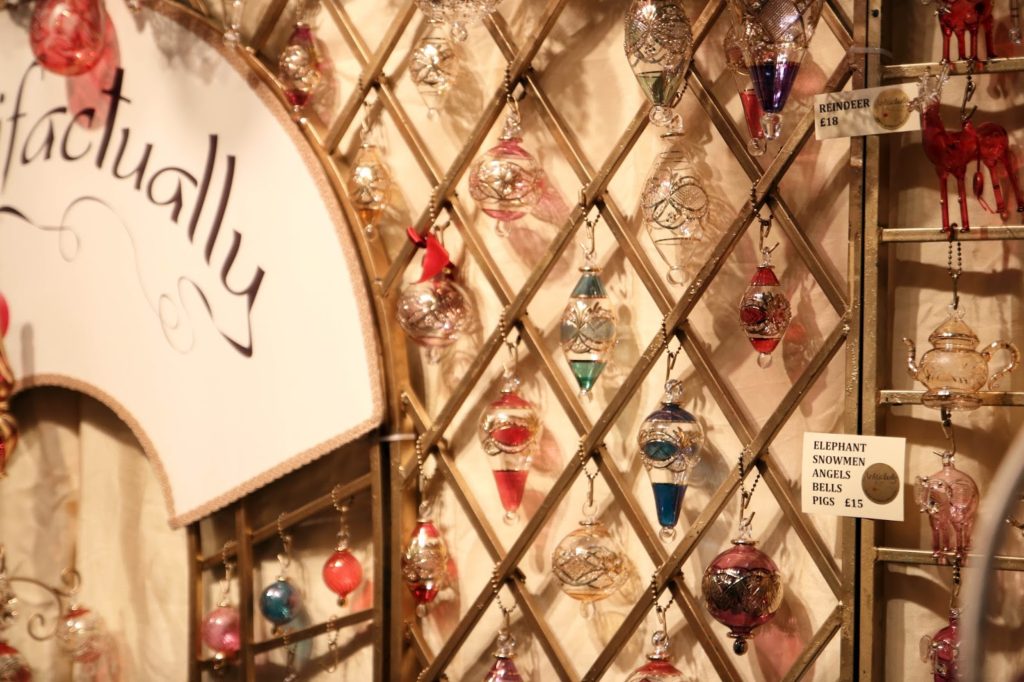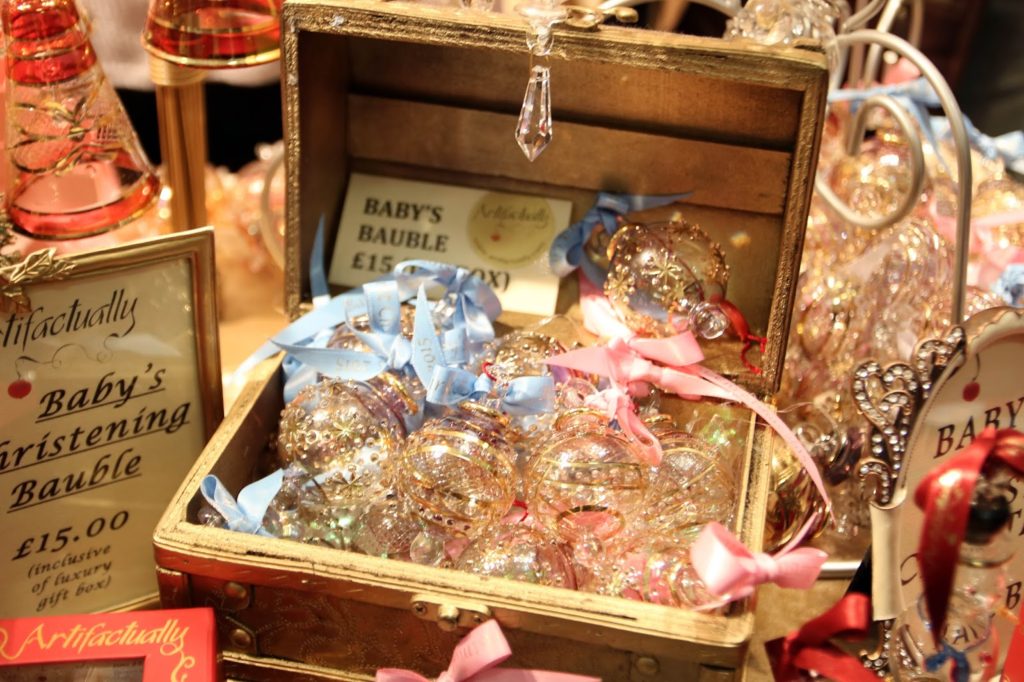 Artifactually (VG28): If you're looking for fancy baubles for every occasion, then Artifactually is your treasure trove!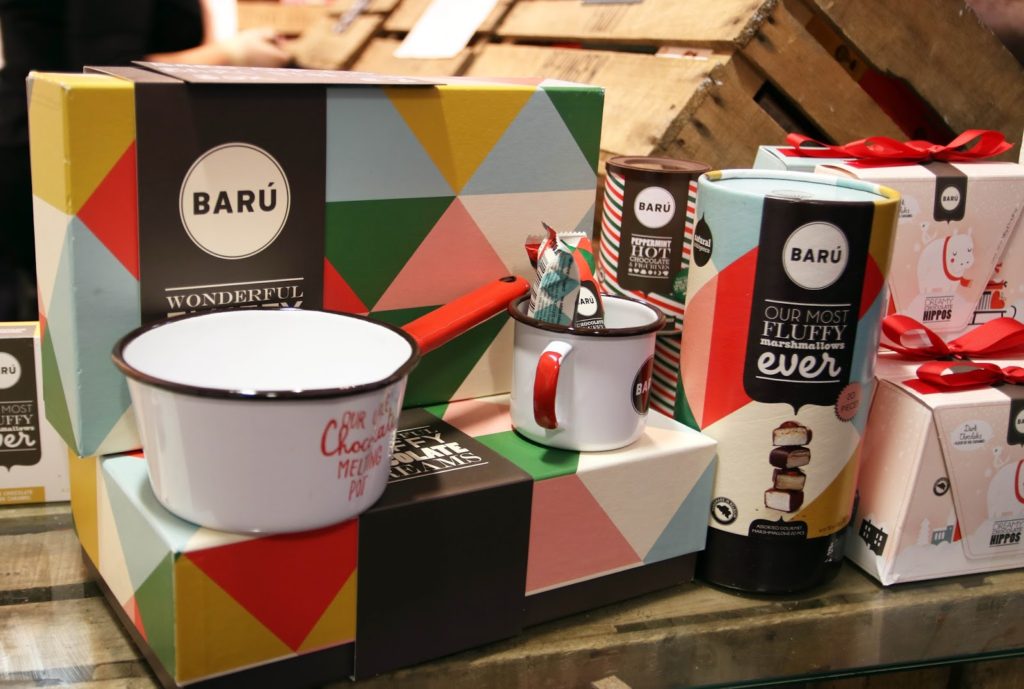 Baru (F61): Marshmallow + Chocolate, can I ask for more? You can find anything from delicious chocolate and marshmallow bars to hot chocolate here!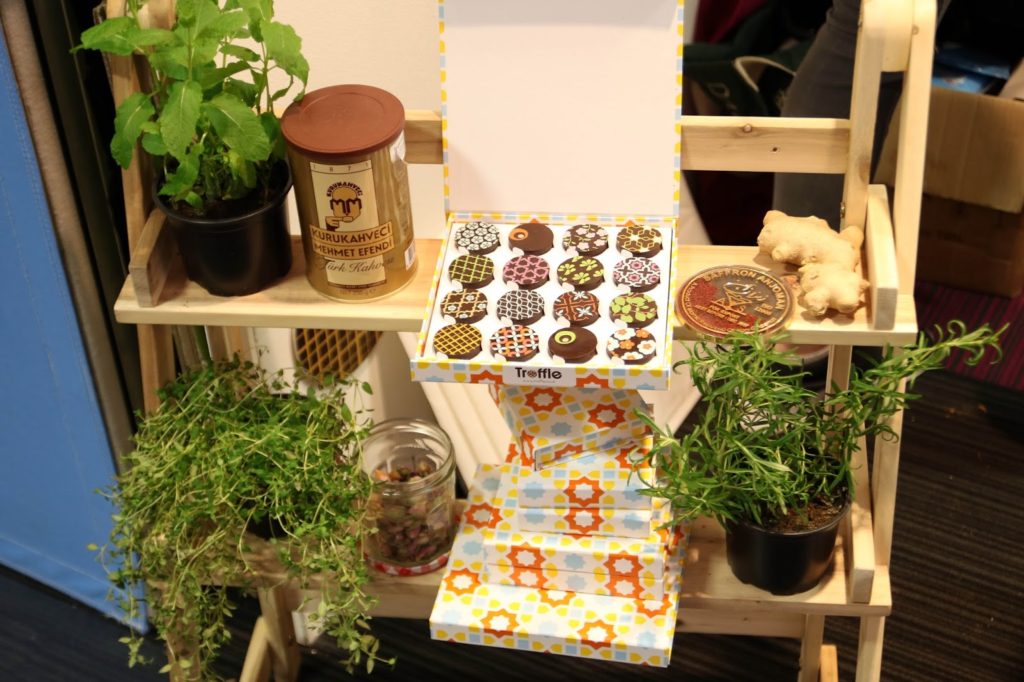 Toffle (F6): Handmade chocolates and they look amazing!!!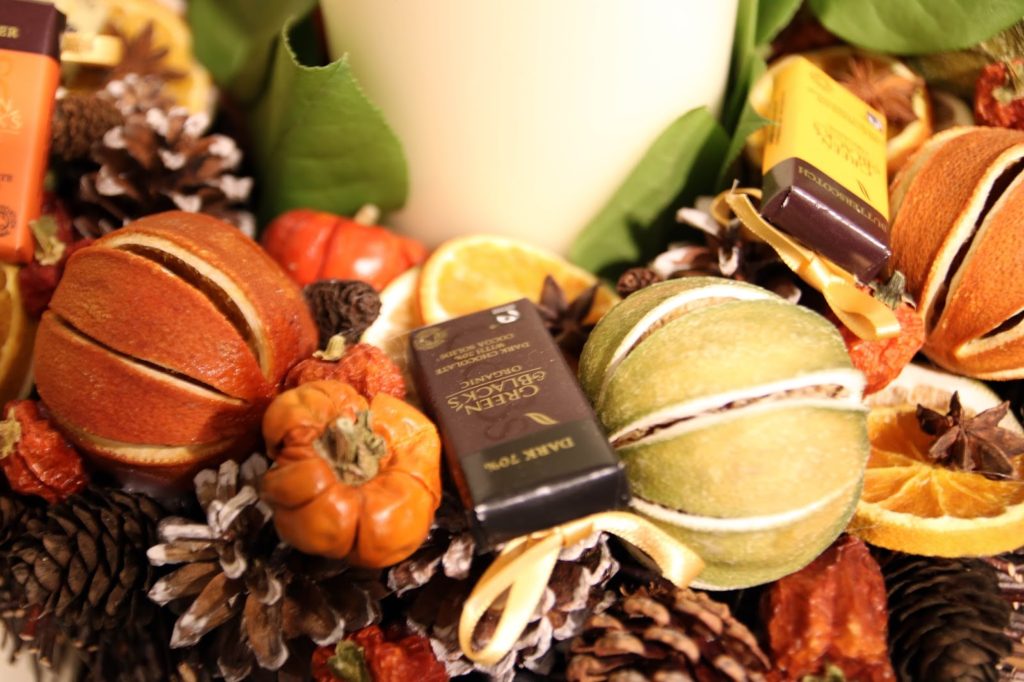 Green & Blacks: Green & Blacks is one of their main sponsors, so there were definitely a lot of chocolates to try at their stand! Are you up for a chocolate tasting experience?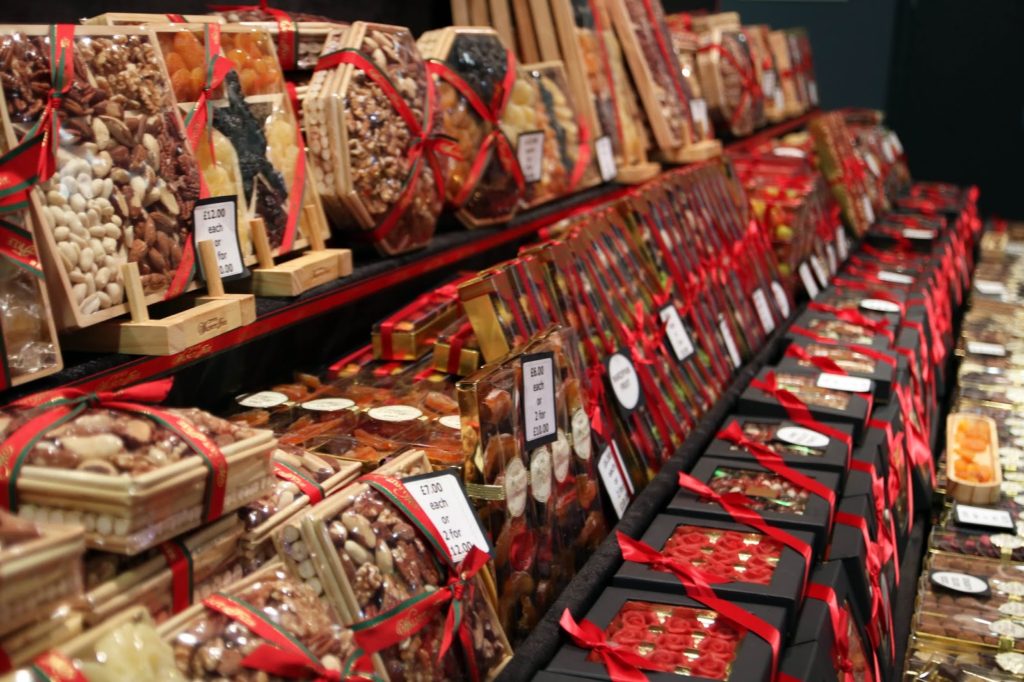 Nuts for Christmas?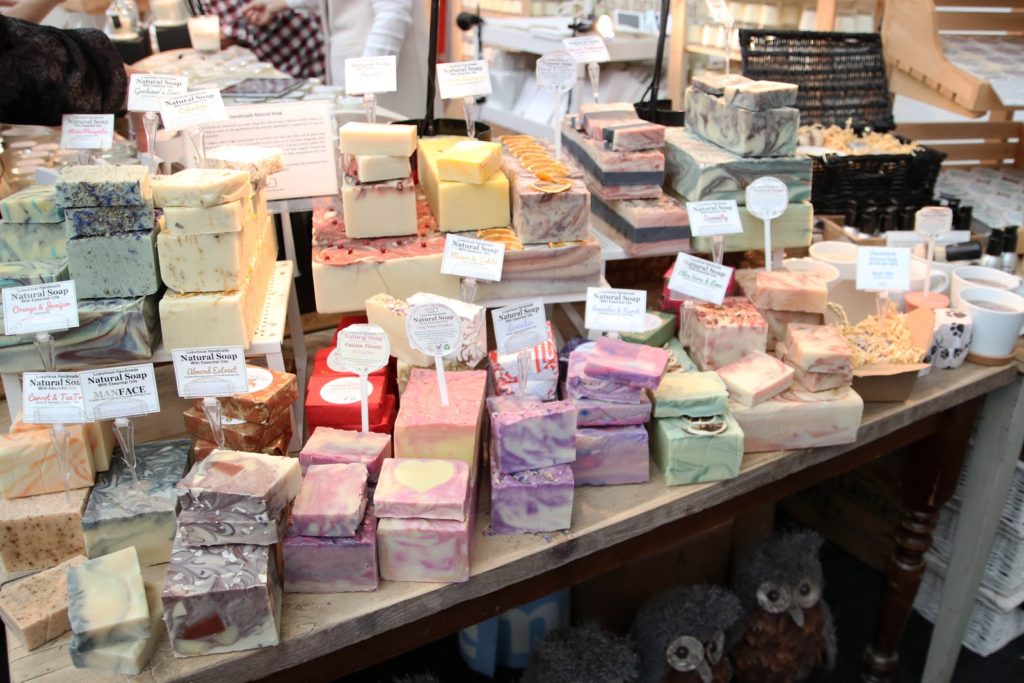 There's even handmade soaps at the fair!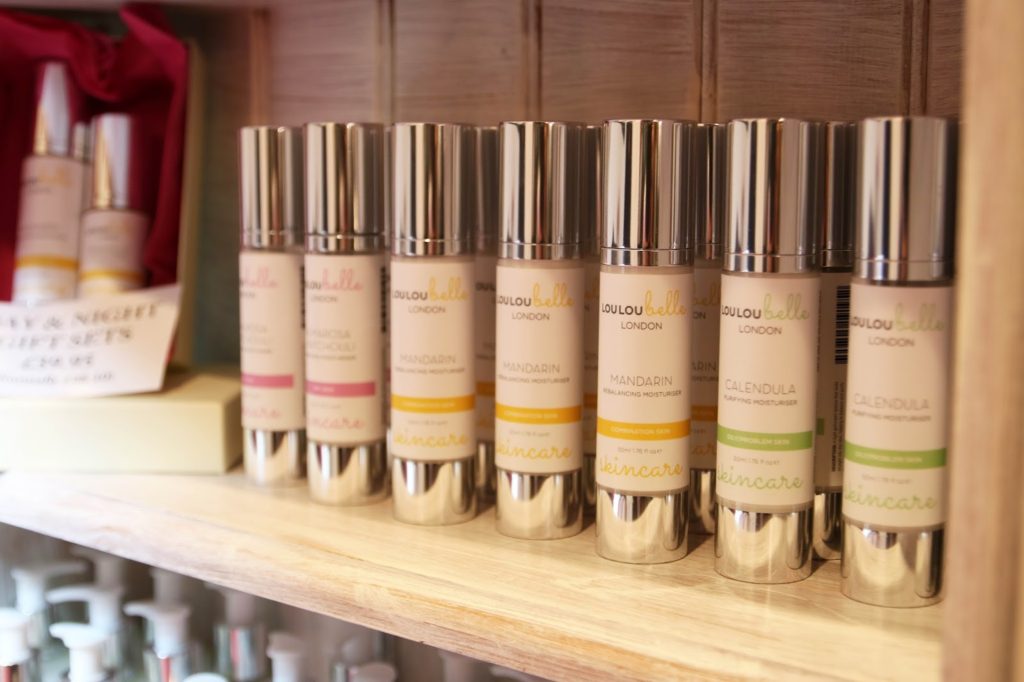 LouLouBelle Skincare (MB82): This is a newly launched skincare brand that uses natural ingredients! I just love the colour theme for this collection. I got a Lavender & Lemon cleanser to try, so you'll be hearing more about this brand soon!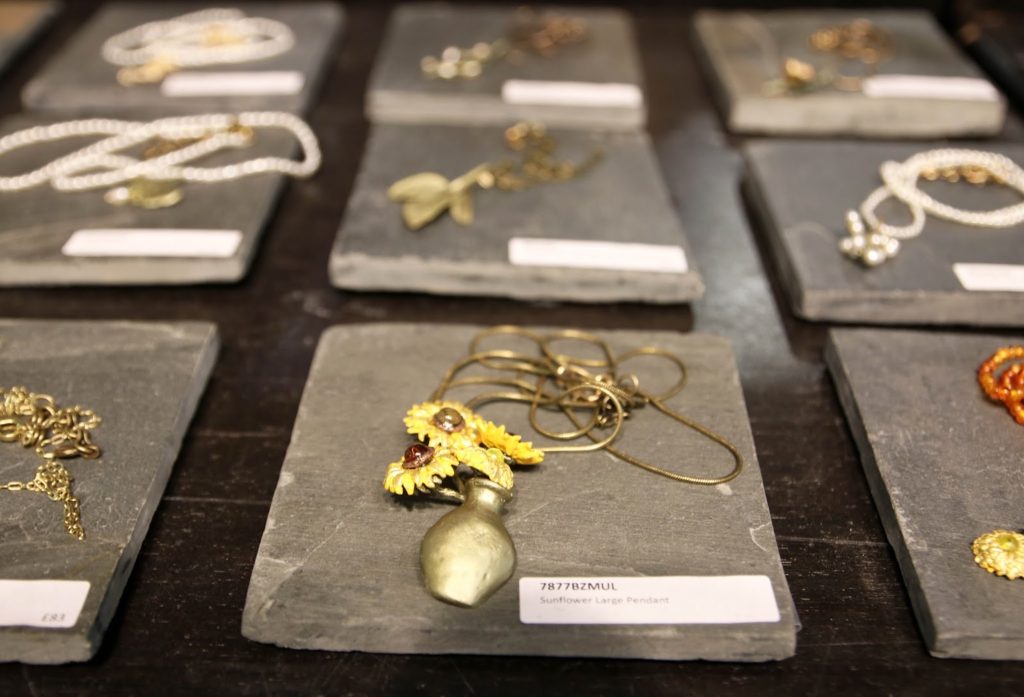 Michael Michaud: I HAD to stop at this stand because the jewellery pieces look ridiculously stunning! They're cast from real plants and are all hand painted! Hence, you can see all the stunning and realistic details from a wide range of plants!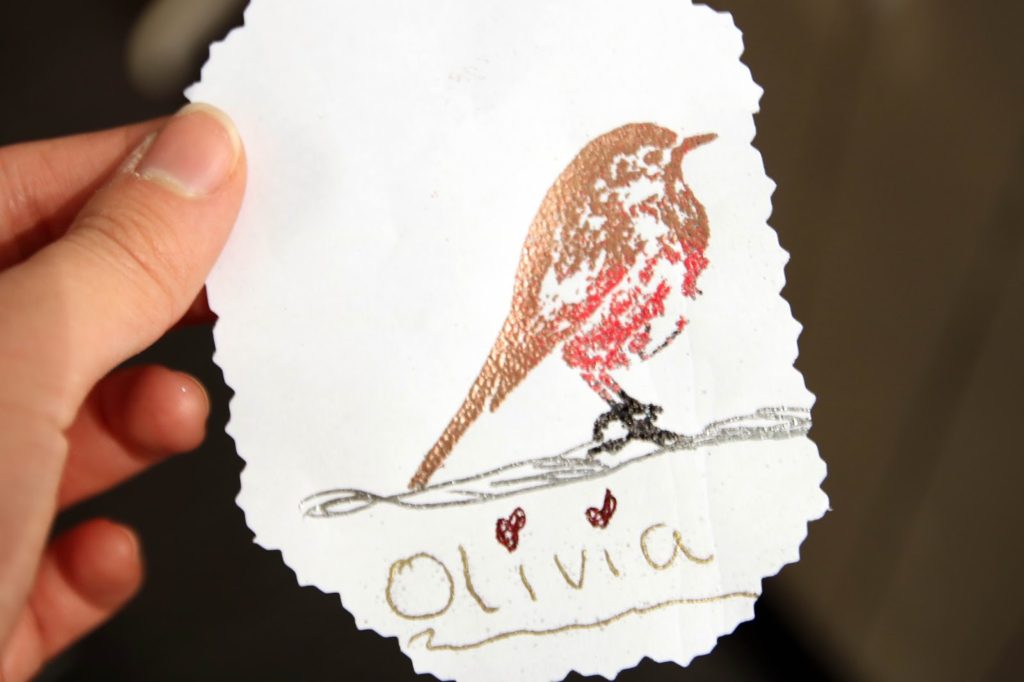 The English Stamp Company (MF51): Olivia the Robin? I got this as a little gift from the person doing demonstrations for English Stamp. In addition to stamps, they also sell these real cool pots of glitter that magically turns embossed when heat is applied.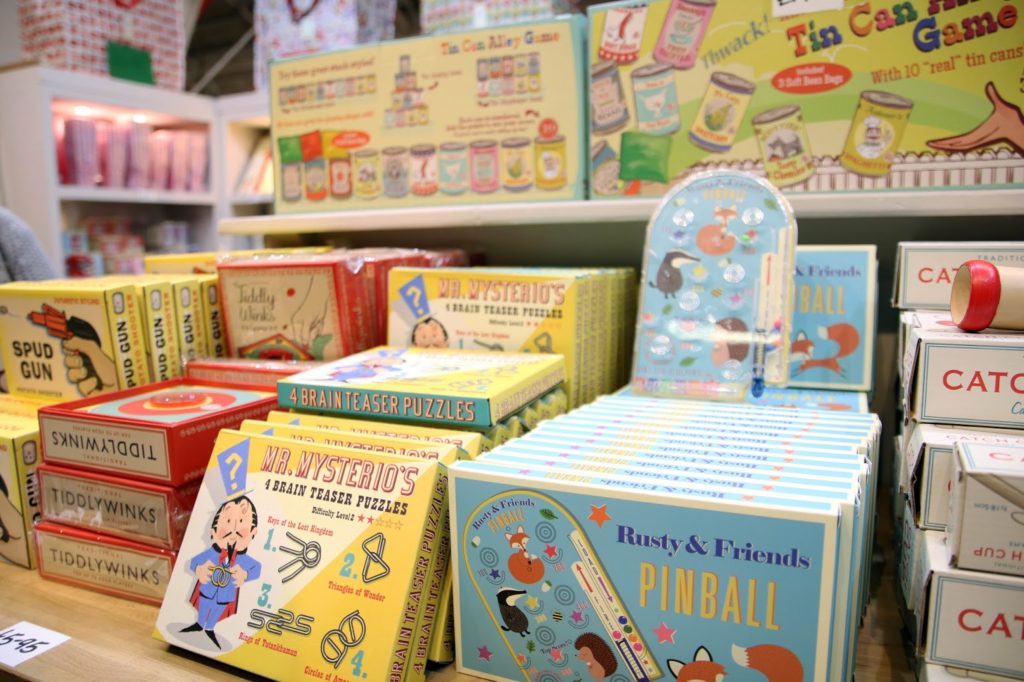 DotComGiftShop (GB36): One of my favourite stands because they sell a large selection of old school games and gifts. Who remembers Pinball and Tiddlywinks?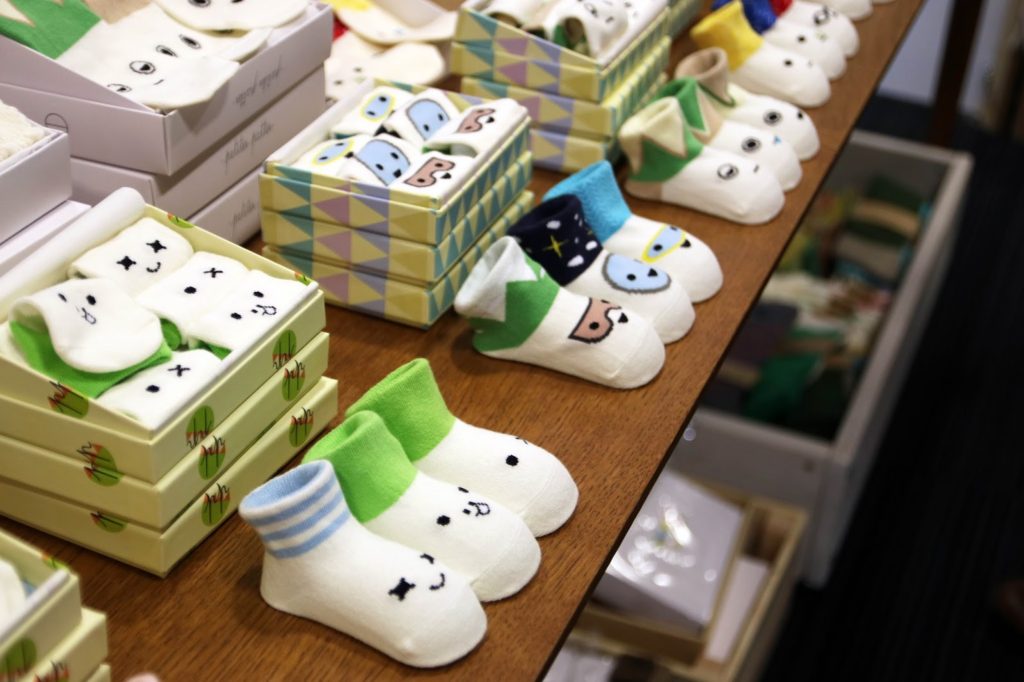 Could this be the most adorable thing ever!!!!! If I had kids, I'd totally get them these socks for Christmas! 🙂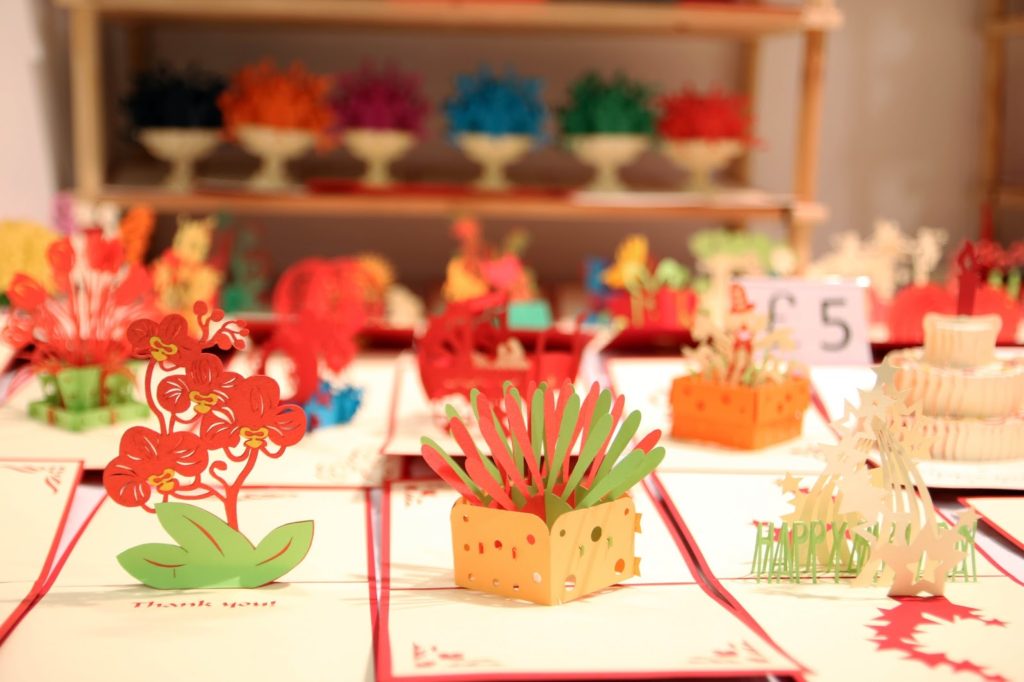 Origamic Cards: Nope, these are not some super fancy Christmas decorations! These are stunning Christmas Cards that money can buy! They're not bad for £5 to £8!
Unfortunately, all the tickets have gone for the Saturday session, but you can still visit the show on Sunday. The tickets for Country Living Christmas Fair cost £14 online and £18 at the door, but you can get it for £13 if you book it in advance with this code: CL15X3
Exhibitors (for those who happens to stumble upon this post): If you see your stand here, then please let me know so I can tag you. 🙂