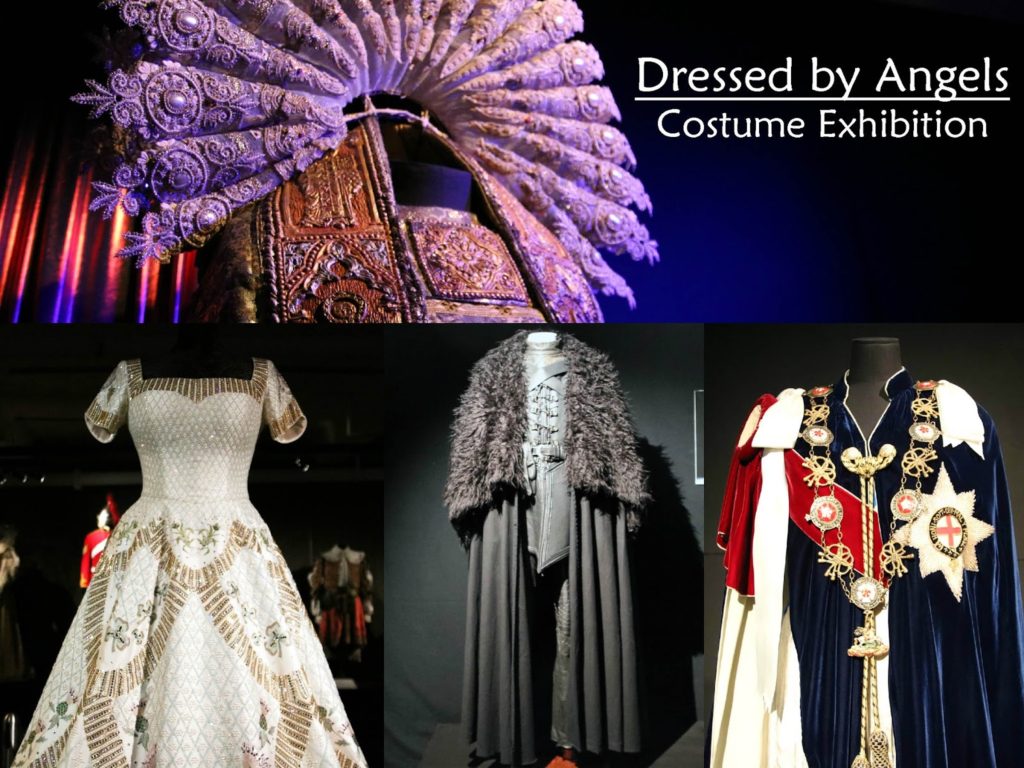 Earlier this month, I went to see a costume exhibition in London. It's called Dressed by Angels and features over 120 costumes from a large list of world-renowned film, television, theatre and music shows, worn by some of the biggest celebrities. Here are some of my favourites, but there are definitely a lot more to see! I won't be revealing all the secrets today, so if you do want to see the full collection, then remember to visit the exhibition – it's on until 3rd January 2016!
Entering the exhibition was like being transported to a different world! The costumes all looked incredible and they're definitely not something you'd see outside of the movies and theatres! The exhibition features costumes from Dr. Who, Game of Thrones, Titanic, Downton Abbey, Wicked and much more. There are areas dedicated to movies, TV, theatre, music and there's even a section featuring Halloween costumes worn by celebrities. In addition to all the cool costumes worn by actors, actresses, TV presenters and music stars, there's also a centerpiece with a replica of the Queen's coronation gown.
Some of the most famous celebrities who has worn the costumes include: Jude Dench, Cate Blanchett, Helen Mirren and Benedict Cumberbatch. In addition to all the cool costumes, there are also areas with photos and tables showing insights to how these costumes are made and a little bit of history about Angels Costumes. Angels is a family business set-up by the "Angels", of course and it's been around for over 175 years. They've made thousands of costumes for the entertainment industry and the Dress by Angels Exhibition only shows a fraction of this!
Costumes from Dressed by Angels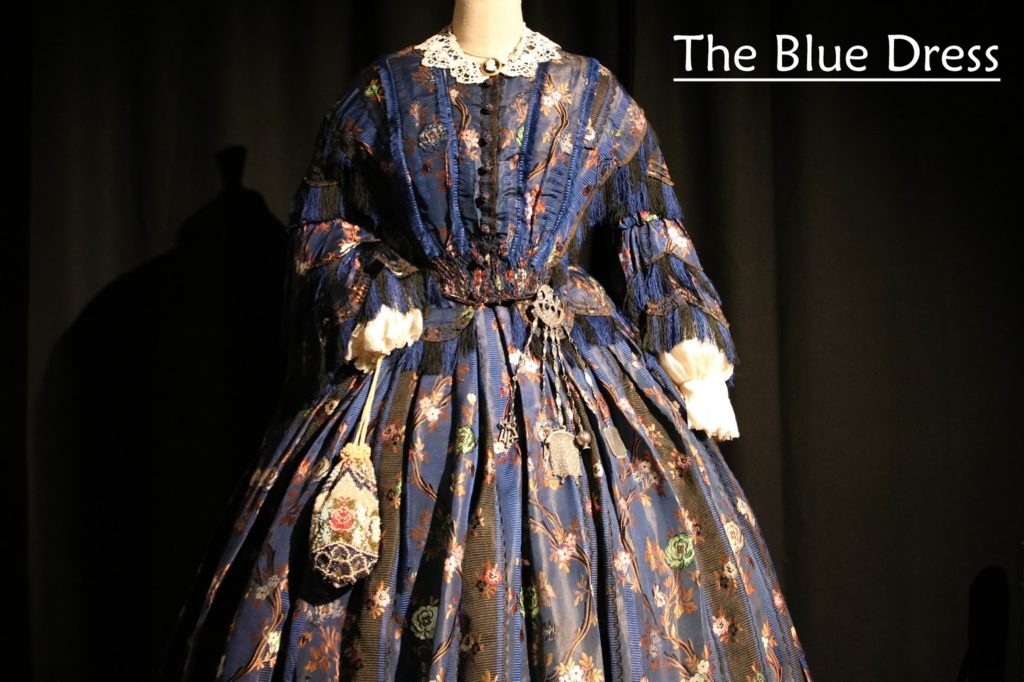 Mr. Angels favourite piece because of all the amazing details!
If you're around Shoreditch, then it's definitely worth having a look at this exhibition. You'll see all the amazing details of these costumes that photos cannot express! You can book tickets directly with Dressed by Angels and it's £16 for an adult ticket.
Disclaimer: I got free entrance to the exhibition, but the views are my own.