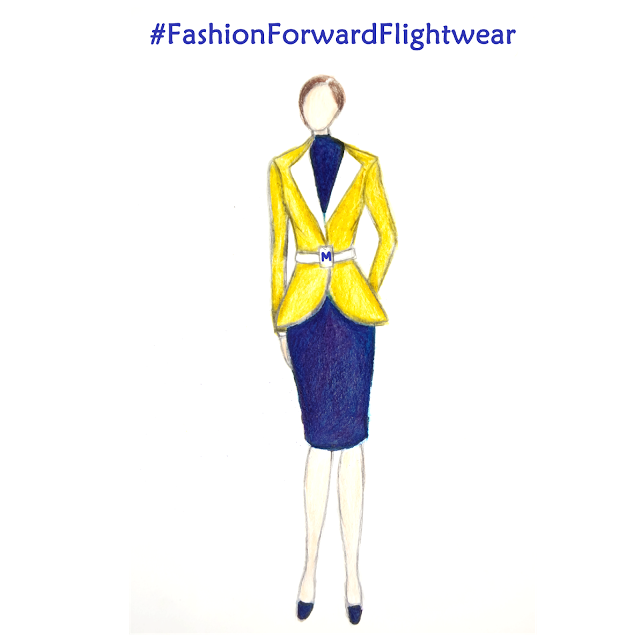 Earlier this week, I wrote a blog post about my visit to the Dressed by Angels costume exhibition at the Old Truman Brewery. The exhibition was extraordinary and it inspired me to create my own costume designs… or at least  some simple outfit sketches.
I'm not a regular sketcher, but I thought I'd do my best to create a cool outfit using my not-so-good sketching skills! Thankfully, after an hour and a half of trying and after multiple test sketches, I managed to create a piece that I was relatively happy with!
As you can see (or maybe not), the outfit design here is all about #FashionForwardFlightwear with Monarch. I was really inspired by the Monarch cabin crew uniforms throughout the years to create my own modern day cabin crew outfit featuring the colours of the planes; white, yellow and purple.
My cabin crew outfit design is super sleek and feminine. It features a high-neck violet bodycon dress and a yellow/white long-line blazer capped at the waist with a white "M" belt. I'd certainly love to wear this outfit myself. The colours might be a little bit off, but I blame it on the lack of colouring pencils I have! 😛
I hope you like the outfit I created and let me know if you want to see more sketches like this! 🙂
Disclaimer: this is a collaboration post with Monarch, but the words are my own.