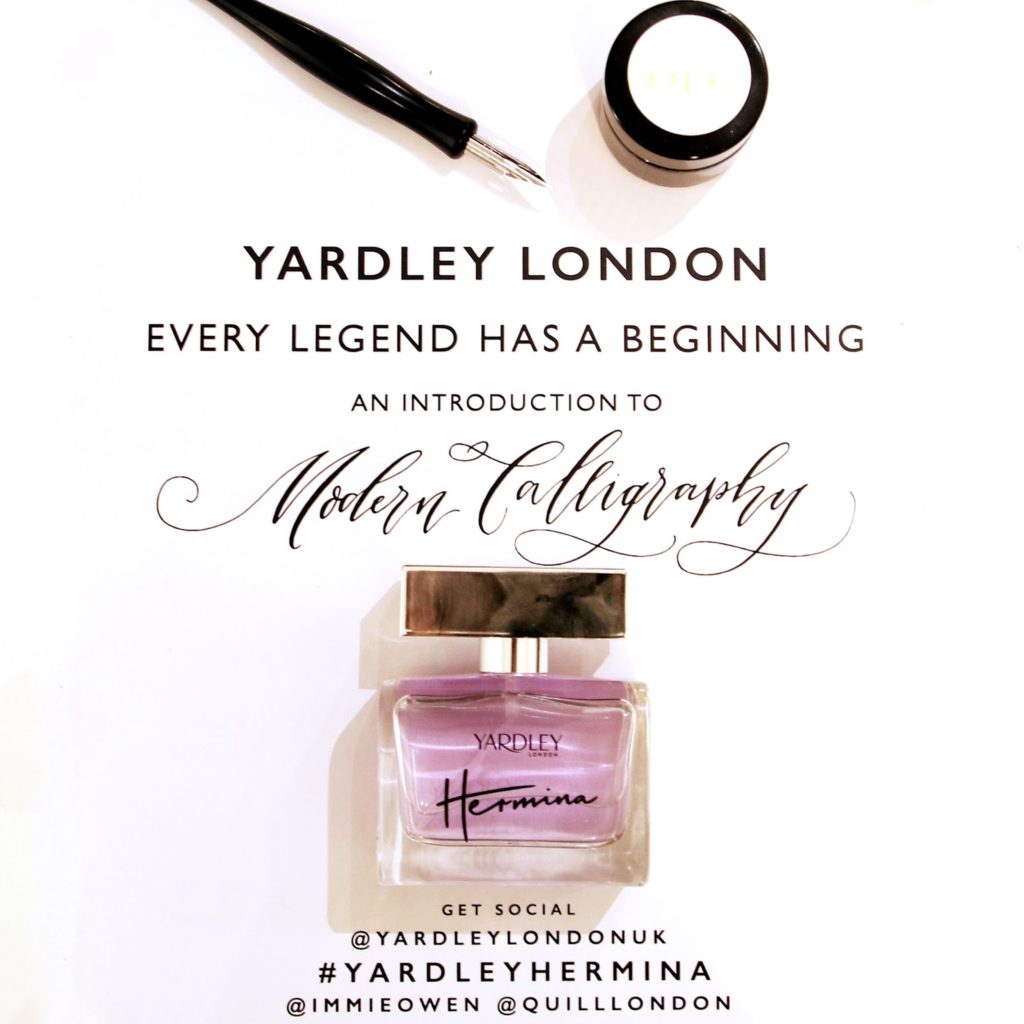 I've been to a couple of events in the past few weeks and I just haven't had time to write about them until now! Better late than never, right? At the beginning of February, I went to a product launch event at Quill London For Yardley London's new spring fragrances; Hermina and 1770.
The best thing about Yardley London's events is that they're very fun and interactive! Other than learning about the products through presentations, the events they organise also give us the chance to really understand the story behind the brand through activities and workshops.
The theme of this event was modern calligraphy workshop because it goes well with the Hermina perfume's calligraphy logo. Calligraphy is something I've always wanted to try, so this was a really fun opportunity for me to learn a new skill!
When I arrived at the launch event, I was greeted by the super friendly PR team, who made this event possible. There were also bubbles and canapés at the event to keep us happy and creative!!! See for yourself!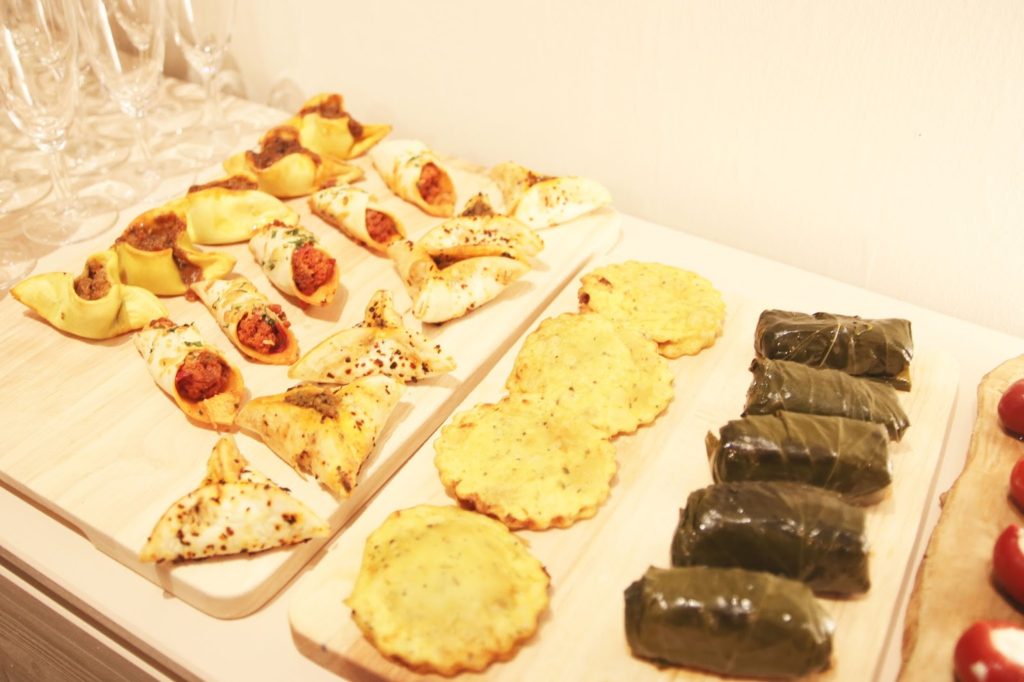 To start off, we were introduced to the two new fragrances; Hermina and 1770. The fragrances fit perfectly into the Yardley Signature Fragrances range, which also includes my favourite Yardley fragrance Jade.
https://www.instagram.com/p/BBYMzSmq8rU/
The fragrance Hermina is inspired by the 'First Lady' of the House of Yardley and it "captures the essence of powerful sensuality!" The scent is a mix of floral and fruity top & middle tones and a woody base tone. The scent is not something I have discovered in a fragrance before and wearing it makes me feel fun and sexy!
Yardley describes the scent as: "An addictive, intense and feminine floral woody fragrance blending pear, lemon and bergamot with basil in the top notes with a sensual heart of fig, peach, black pepper and heliotrope complemented by a warm, woody and spicy amber base."
1770 is a male fragrance and has a rich woody amber scent. Unlike Hermina, this 1770 has a masculine touch to it and is designed with the classic contemporary man in mind! Although this fragrance is made for men, the smell also makes a good home fragrance!
Yardley describes the scent as: "A sophisticated, rich woody amber fragrance with citrus, fig and spicy black pepper top notes complemented by a floral, cocoa bean and woody heart with a warm base of patchouli, vetiver, moss and musk."


As for the modern calligraphy workshop, I thought it was super fun and I came out knowing how to work with calligraphy strokes! I also discovered that I had no natural skill in calligraphy writing, but I'm hoping that with practice I will turn into a calligraphy pro in no time… as "Every Legend has a Beginning!"
Disclaimer: This post contains PR samples, but the views are my own.