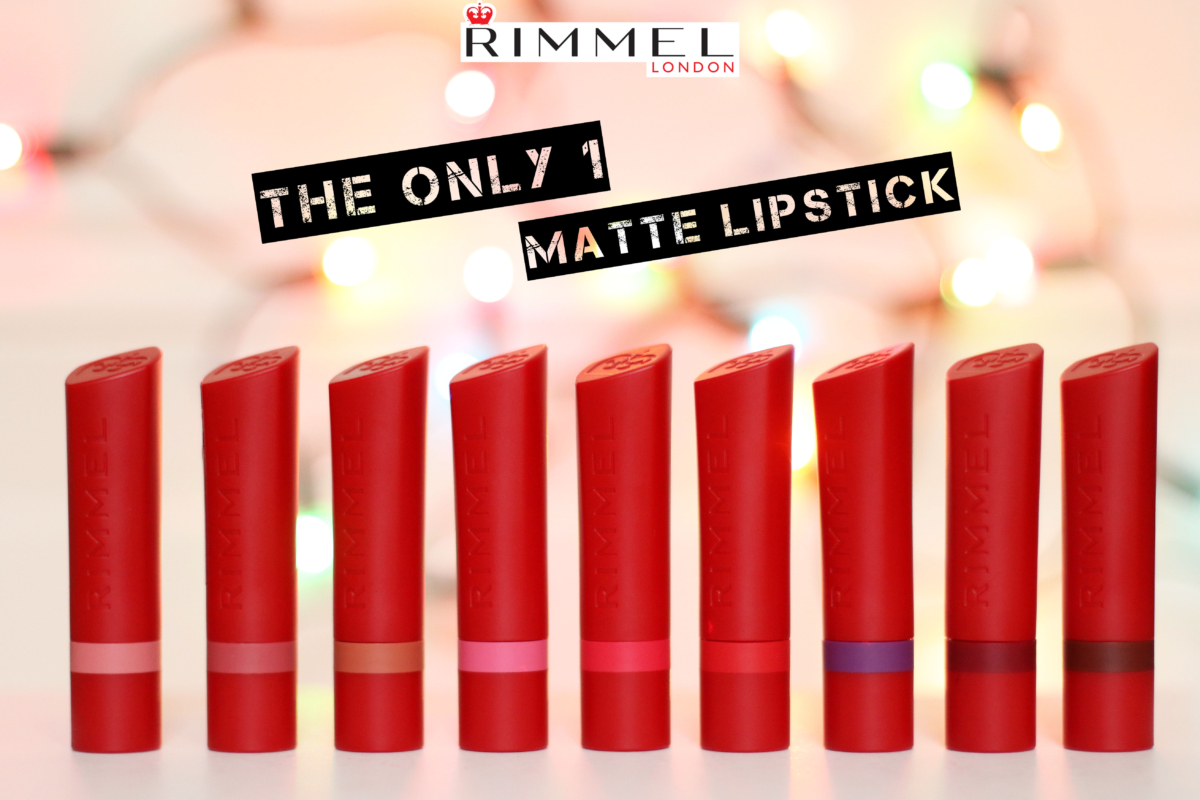 It's always fun to get new products in the post, but it's even more exciting when the whole collection arrives at once! The Only 1 Matte Lipstick is Rimmel London's new lipstick range (similar to the The Only 1 Lipstick, but with a matte finish) and it's a total hit amongst bloggers! The range comes in 9 gorgeous shades ranging from nude pink to dark burgundy. There's definitely a good mix of neutrals, darks and brights in the Rimmel London The Only 1 Matte Lipstick collection! In addition, there's also a purple shade (800 Run The Show) for those who are a little more adventurous.
I didn't arrange these lipsticks in number order, but I arranged them based on the shades. So we have the neutral shades on the left, bright shades on the right and the darkest shades towards the right. As I love my neutrals, my favourite shades lie on the left end of the spectrum; 200 Salute, 610 High Flyer and 700 Trendsetter. However, I also love to use 750 Look Who's Talking during autumn as it's the perfect vampy shade.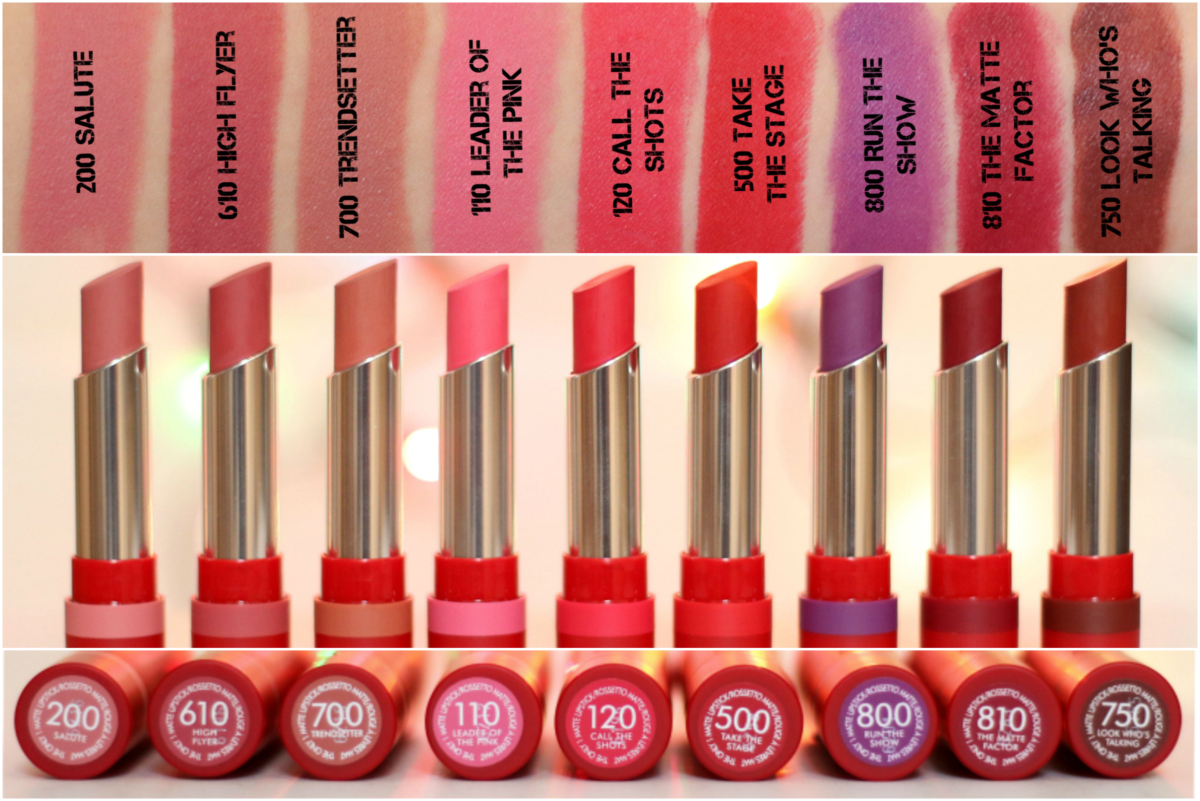 The texture of these Rimmel The Only 1 Matte Lipsticks are AMAZING! The slanted bullets mean that they apply easily and flawlessly. The lipsticks feel very velvety and almost a little creamy upon application, but the finish looks perfectly matte! Nevertheless, some of the colours go on easier than others. I thought the shades Salute, High Flyer, Trendsetter and The Matte Factor glided on effortlessly and looked perfect on my lips, whilst it was more difficult to work with Run the Show and Look Who's Talking as they required a few layers before achieving a full coverage. Despite the gorgeous shades, I wasn't too keen on the scent. I think it's meant to be some form of floral scent, but it's very sharp and slightly artificial. Thankfully the scent only comes through during application.
The lipstick is long lasting and stays on for hours and it's also easy to remove with a makeup remover. It feels really comfortable and it's also full of moisture. I've included a couple of the swatches below with pictures taken in a brighter condition, so you can see how the shades looks like on! I'm torn between High Flyer and Trendsetter for my favourite from the 9 shades, but I'm leaning more towards 610 High Flyer. 😉
So here are my top 4 picks from the collection!
Rimmel London The Only 1 Matte Lipstick in 200 Salute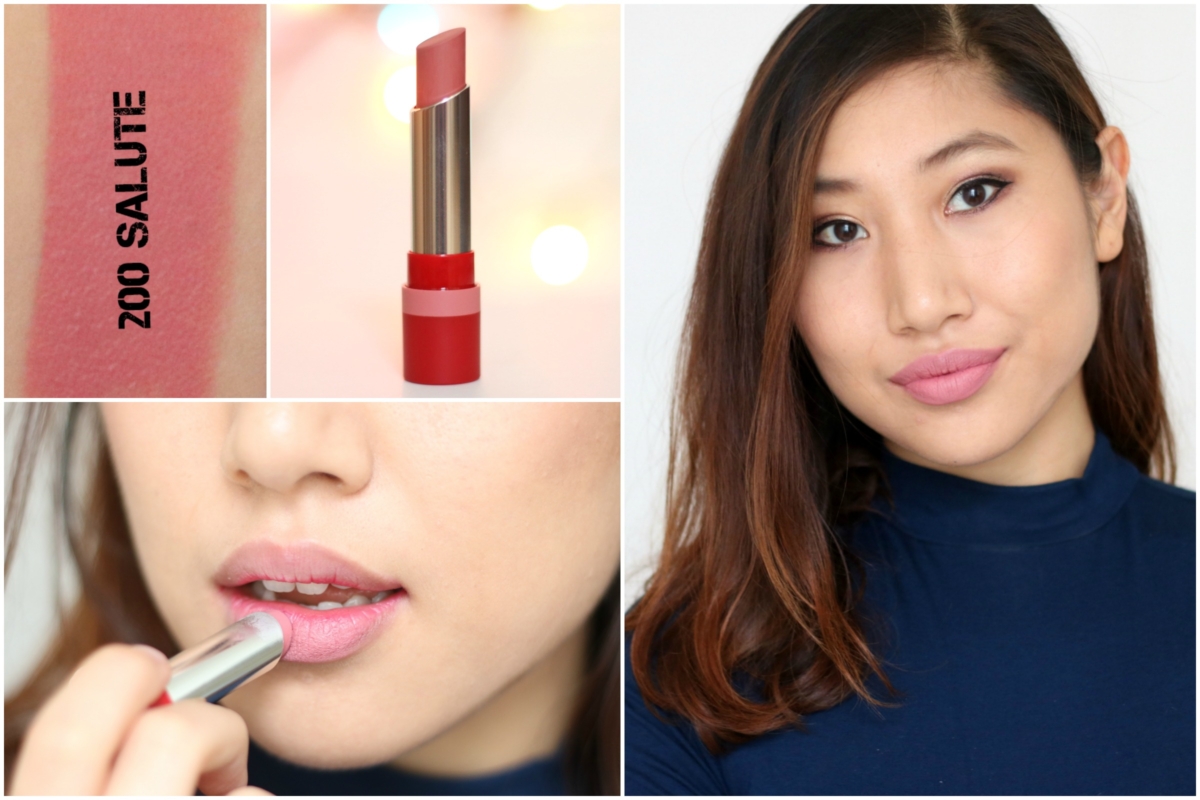 The shade 200 Salute is a dream! It's a rosy colour that looks stunning on. I was expecting this to look patchy due to the light shade, but it's got an amazing coverage and it's a really cute colour that you can wear on daily basis.
Rimmel London The Only 1 Matte Lipstick in 610 High Flyer
610 High Flyer is in my opinion the most versatile shade in the collection! The shade goes well with most skin tones and it's got a nice hint of red without looking too daring. I'm a huge fan of this colour, and to be honest, I probably already own a bunch a lipsticks that's similar to this shade.
Rimmel London The Only 1 Matte Lipstick in 700 Trendsetter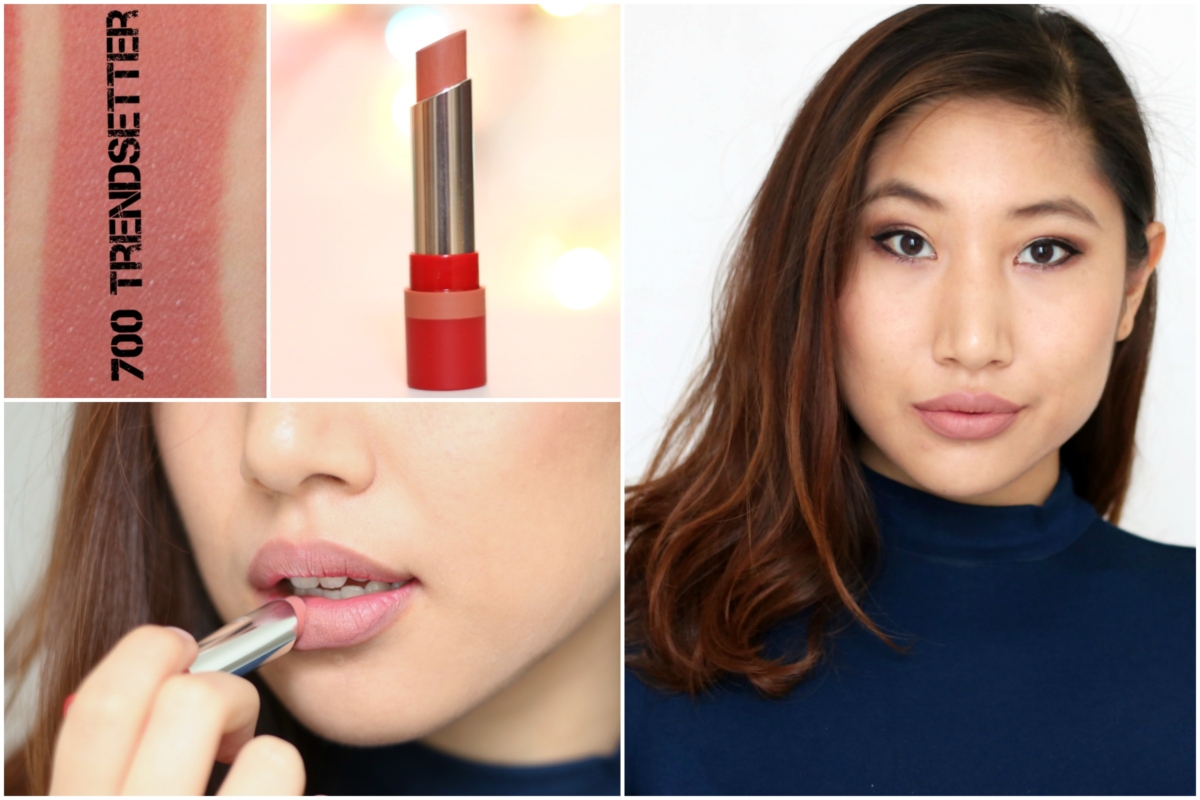 700 Trendsetter is also among my favourites! The finish is neutral and it's very similar to MAC Velvet Teddy, but maybe half a shade lighter. I can totally see this as a hit shade and I'll definitely be wearing this a lot myself.
Rimmel London The Only 1 Matte Lipstick in 120 Call The Shots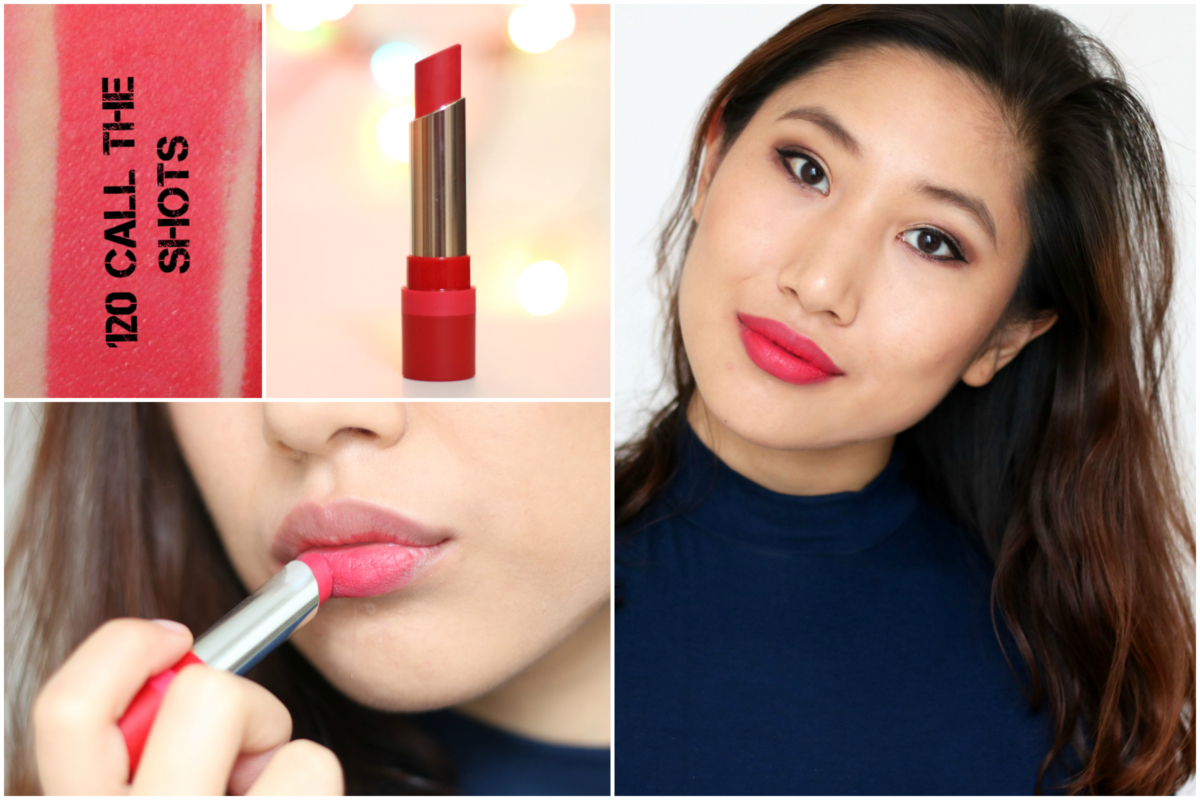 I'm not a fan of bright lipstick shades, but 120 Call the Shots really surprised me! It's a beautiful bright red shade with a hint of pink. This shade is youthful and fun, and I can see myself wearing this in the Spring.
Have you tried Rimmel London The Only 1 Matte Lipstick? Which shades are your favourite?
*Disclaimer: These products were sent to me for PR purposes, but the views are 100% my own.