Is this one of those over-blogged items? I'm not too sure, but I'm gonna talk about them anyway because they are "SO haute!" I got this in my
July Glossybox
, but you might not be so lucky if you ordered a Glossybox today.
The Collection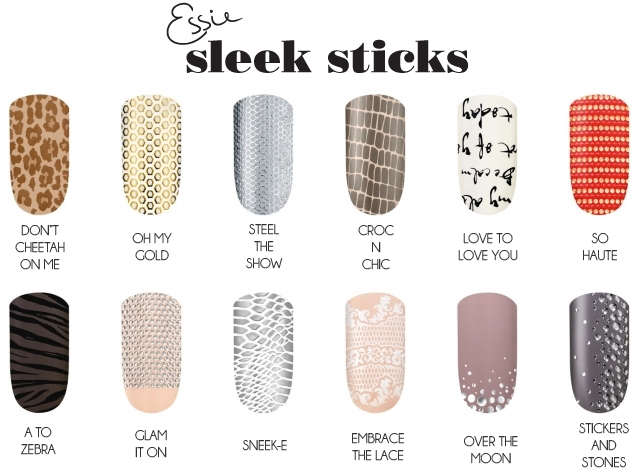 Look at this awesome collection! It came out earlier this year and you can buy a pack of 18 nail stickers for around £10 in Boots. I have never tried pre-UV-cured nail stickers so I was really excited when I got this! I think I got the nicest one from the sleek collection but I wouldn't mind owning Embrace the Lace and Croc N Chic as well!
So Haute Packaging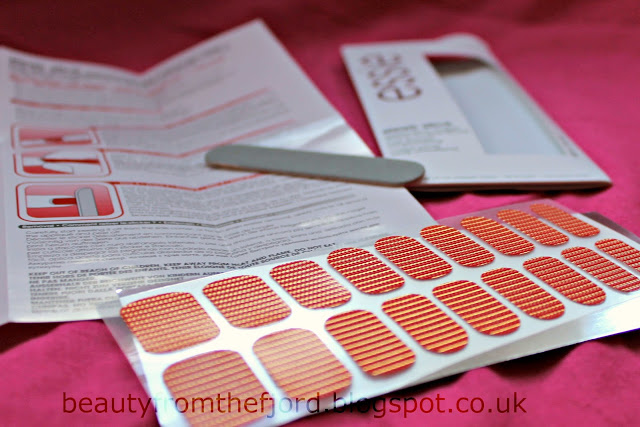 The package contained: 18 nail stickers that fit all, a nail file and a guide. You see, they have a good marketing strategy there! Exactly not enough stickers for two complete applications!
Simple Application

Straight forward application: stick, cut and file. However, because I'm a little clumsy when it comes to nail art, it took me half an hour to do this. Thanks to my short nails, I managed to use one sticker on two nails by cutting it in half. Smart thinking!
Tah-Dah!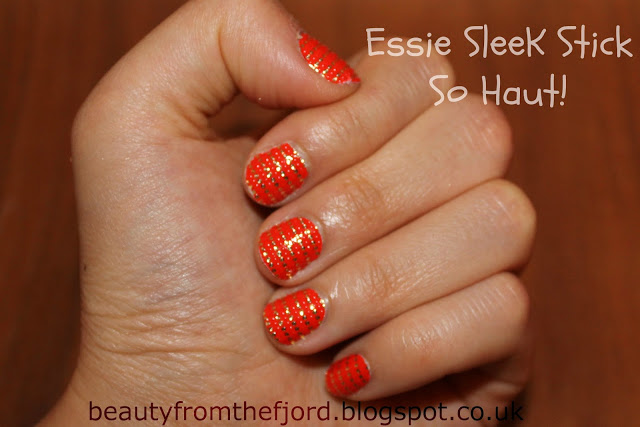 The final result looks really nice and clean, although I did manage to chip a little bit off my index finger nail whilst cutting off the excess polish. It's a little bumpy, but that's expected from a 3D nail wrap. 🙂
10 Days of Application?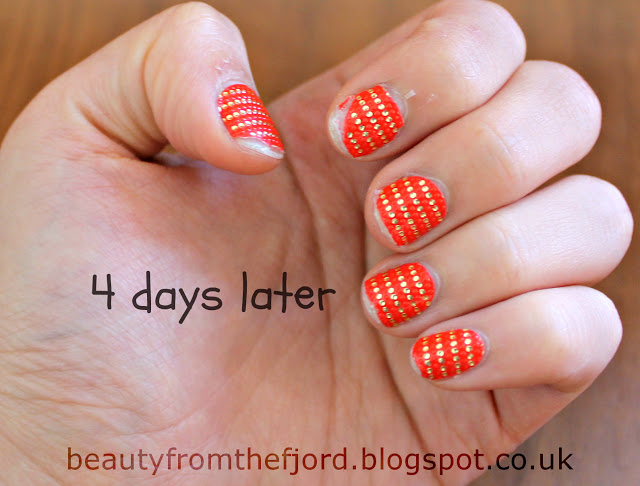 This is how my nails looked like after almost 4 days (after lots of cleaning and dish washing)! As you can see, it hasn't chipped much other than that index finger; where I did a tiny mistake upon application. It's definitely lasted a lot longer than normal nail polish. But how would it look like after 10 days? To be honest, I don't think anyone would wear the same nail wrap for so long especially when your nails are growing fast, but I think it could possibly look very decent after 10 days!
It's super easy removing them too, I literally just peeled them off and cleaned up the glue with nail varnish remover. I think I might have enough stickers (+cut offs) to do another 2 or even 3 full applications. However, I will only use them on special occasions. Nonetheless, it's a very cost effective alternative to getting your nails done at a salon.
ga('create', 'UA-42357811-1', 'beautyfromthefjord.blogspot.co.uk');