Before I started beauty blogging, about two month ago, I thought eye creams were made for those who had wrinkles. My mum recommended that I use an eye cream (simple moisturising one, of course) at the age of 18 to prevent getting wrinkles at an early age. I didn't bother because it takes too much effort! I went with the easy option and smeared a simple face moisturiser around my eyes, which was not always a good idea. So earlier this year I started using eye creams for several reasons, e.g. sensitive skin, dark circles, premature wrinkles prevention etc. etc. Thus it was really convenient that Balance Me Wonder Eye Cream came in my June BeautecoBox. It's a 10ml sample, but it's lasted me 2 months of applications (day and night) and I think there's just under half a tub left in there. Amazing or what?
Balance Me Wonder Eye Cream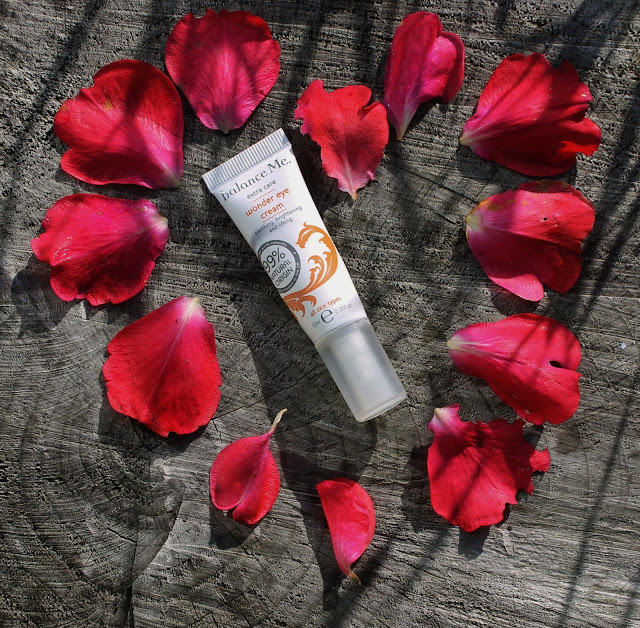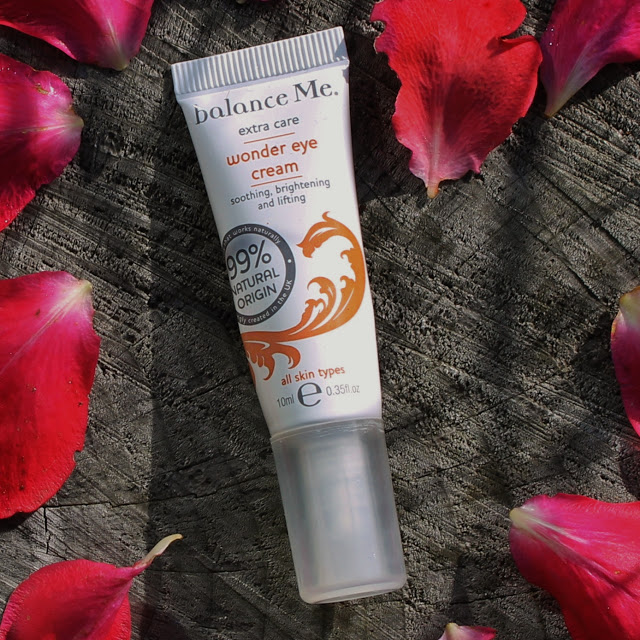 Balance Me Wonder Eye Cream – Ingredients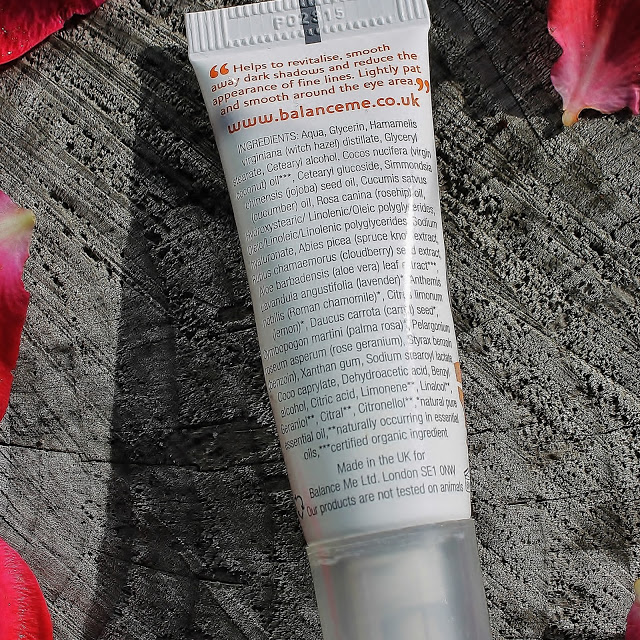 Balance Me Wonder Eye Cream – Texture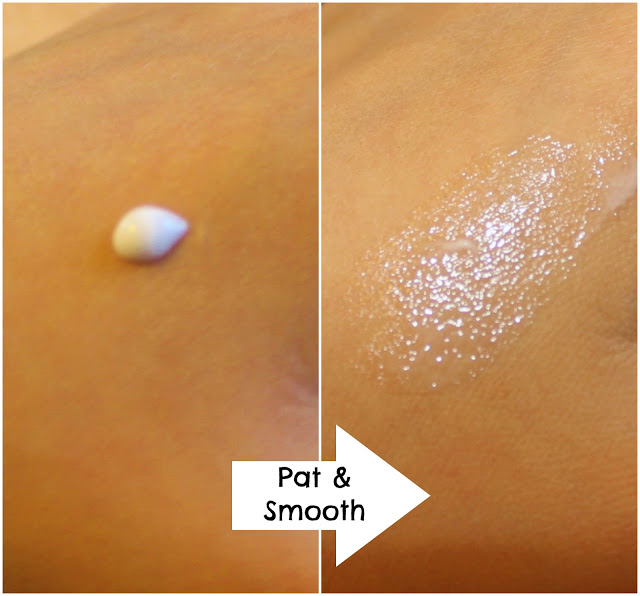 Balance Me Wonder Eye Cream (10ml/£14)
"A triple-action eye cream to help revitalise weary eyes, smooth away dark shadows and reduce the appearance of fine lines with super hydrating hyaluronic acid to help brighten and smooth the delicate skin around the eyes. Our three-in-one naturally active eye cream is rich but not heavy and absorbs beautifully. We've blended Roman chamomile and skin-brightening lemon, cucumber oil and witch hazel with super hydrating hyaluronic acid, anti-oxidant spruce knot, softening and smoothing virgin coconut, rosehip and carrot oils, all to help brighten and smooth  he delicate skin around your eyes."
My view:
I <3 Wonder Eye Cream… can you tell? The smell of this eye cream definitely has a "Balance Me" vibe to it. If you have ever tried Balance Me products, then you'll be able to tell. The best way of describe it is; a blend of herbs with a calming chamomile smell. With 99% of the ingredients derived from natural origin, they have definitely eliminated the strong scent of perfume and emphasised on the earth's own fragrance. I think it falls under aromatics with a touch of citrus and woods on the fragrance wheel. I absolutely adore this "down to earth" scent.
The applicator (which I forgot to take a picture of!) is really good too for an eye cream , but I do quite often squeeze out too much. At first sight, the texture looks very much like a lotion, but you'll be surprised by how thick it is once applied. Although it's creamy, it absorbs nicely and doesn't feel heavy on my eyes. I thought the formula is very gentle and the smell is relaxing. It doesn't sting like crazy, when I accidentally got a tiny bit in my eyes, which is something you look for in an eye cream. Upon application, you'll feel tiny bit of a skin tightening effect, which I got used after a while.
When it comes to long term effects such as reducing dark circles and wrinkles, I can't really tell because I have neither of them. All I can tell is that it's moisturising and the ingredients are amazing (read product description). Yes, it's quite expensive, but it honestly lasts for ages!
If you have tried this product, let me know what you think in terms of reducing dark circles and fine lines.
Background: an old tree trunk outside my house paired with some rose petals from the garden. Simple! 🙂 However, it did take me ages to arrange the heart formation as it was very windy that day.