The chances are, you have already heard of the hyped up
Benefit They're Real Mascara
, but I hope you still enjoy these awesome landscape (+mascara) pictures. I got this item from the July London Meet up (
#julylondonmeetup
) and it's become THE most used mascara in my tiny collection of 5 mascaras (oh well).
Benefit Cosmetics
never fails to surprise me with new solution and innovative products ranging from lip tint to pore minimising balm. Not to mention, you can in one way or another, relate to all the cheeky names of their products;
High Beam, Bo-ing, Porefessional
etc. etc. you know the drill.
Apparently They're Real is UK's no.1 selling mascara. The uniqueness of this mascara is its name and effect. They're Real without doubt refer to your lashes (or in my pictures, the mountain in the background). It was launch in 2012 and has won many rewards for Best Make-Up Newcomer including CEW Beauty and The Beauty Shortlist. So is it really THAT amazing? See down below…
Benefit They're Real Mascara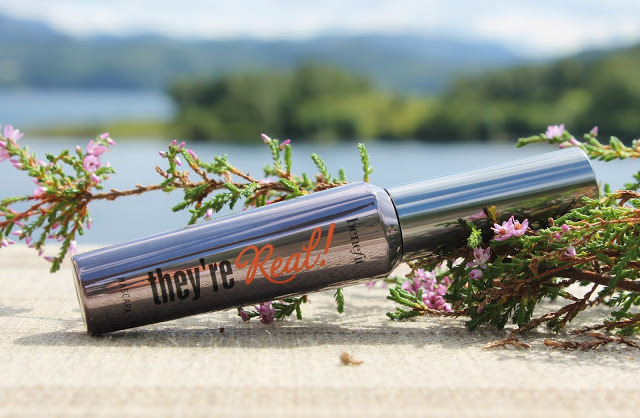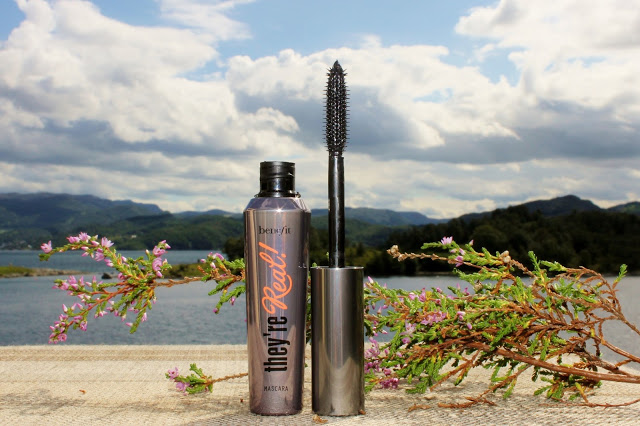 Result (2 coats)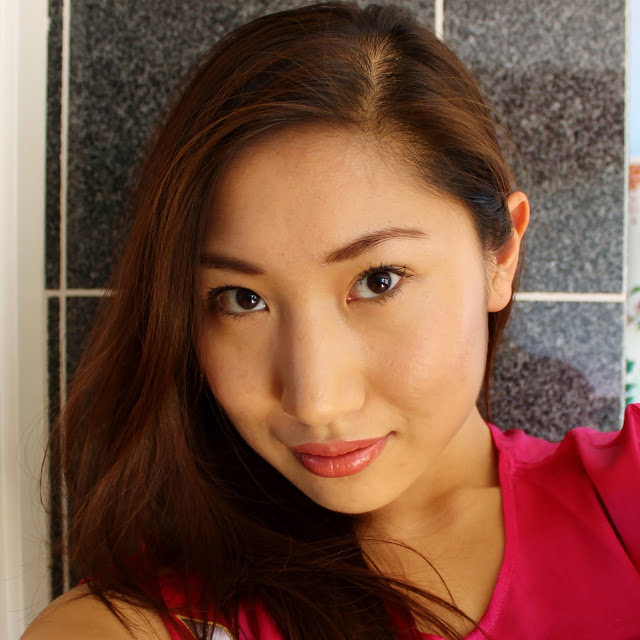 Benefit They're Real Mascara* (8.5g/£19.50)
Product description:
"They're real! is the UK's No.1 best-selling mascara!*They're real! lengthens, curls, volumizes, lifts & separates. Our jet black, long-wearing formula won't smudge or dry out. A specially designed brush reveals lashes you never knew you had!What else you need to know:
94% saw dramatic length & volume**
90% saw base-to-tip curl**
94% saw visible lift* 100% saw long-wearing results**
100% saw long-wearing results**
*Source: The NPD Group. Value and Unit Line sales of the Total Prestige Mascara Makeup segment for 2012 Jan to Dec**Results observed in a consumer panel survey"


My view:
This is my first mascara review, so be kind. I hope the pictures are good enough to describe the difference between before and after. I suppose the most important thing about a mascara review is the final result. As you can see from the images above, I have very short eye lashes to begin with. So no matter what I do, they'll still look "short". The result is nonetheless, wonderful after two coats: strong looking lashes minus the "spider-effect". It opened up my eyes and created a natural upward curl. I think it's good enough alone for a very simple look like the one above. As a girl who likes wearing lots of eye make-up, I feel like I can wear it alone (with a bit of lipstick) and still be comfortable with social activities. I don't think they look like fake lashes on me, it simply looks like I'm wearing lots of mascara. However, that's good enough for someone who is not blessed with beautiful lashes. 😛
I find They're Real Mascara a little too expensive for £19.50, but I suppose it's one of those products you use everyday for months. This is not a waterproof formula (yet) so it will smudge. This happened to me the other day when it was hot and I was taking lots of photos and squinting a lot, but it's bound to happen with any eye make-up. I've seen a few reviews where people mention that it's hard to remove. I haven't had this problem, but I suppose all the reviews are based on personal opinion.
What's your opinion on Benefit They're Real? By the way, let me know if you prefer the natural background or the ordinary white one.
ga('create', 'UA-42357811-1', 'beautyfromthefjord.blogspot.co.uk');