Have you heard of Kiehl's? It is a famous American brand focusing on innovative body, hair and skin care through the use of herbs, essential oils and natural ingredients. I've read a few blog posts on Kiehl's products and was surprised that a lot of people have never heard of the brand. I personally only discovered this brand a few months back on YouTube, and since then I've seen it everywhere, from people's blog to department stores. This brand reminds me a lot of Ren Skincare and Origins in terms of price range and quality. To be honest, I've only heard great things about Kiehl's because a lot of America Beauty Gurus I admire rave about them, so why not give it a go?
This price tag of Kiehl's products is around mid-range, i.e. £20-£30 for a moisturiser. Yes, it is affordable but it's not something I would buy without second thought. Therefore, it was rather convenient that I came across a Kiehl's counter at the airport. I needed a new moisturiser at that time, so I thought "why not go for it while it's cheap?" The lady working at the Kiehl's Store in Heathrow Airport was lovely, she introduced me to a range of their products suitable for my skin condition, as well as telling me that their R&D focus at the moment is to make all products paraben free. In the end I opted for Kiehl's Skin Rescuer and took home with me a few samples to try. That's all for the introduction, let's get on with the review.
Kiehl's Skin Rescuer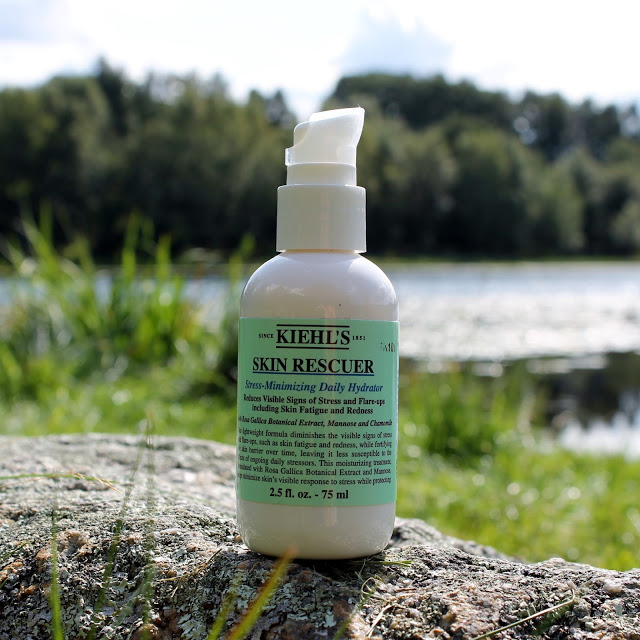 Kiehl's Skin Rescuer Direction/Ingredients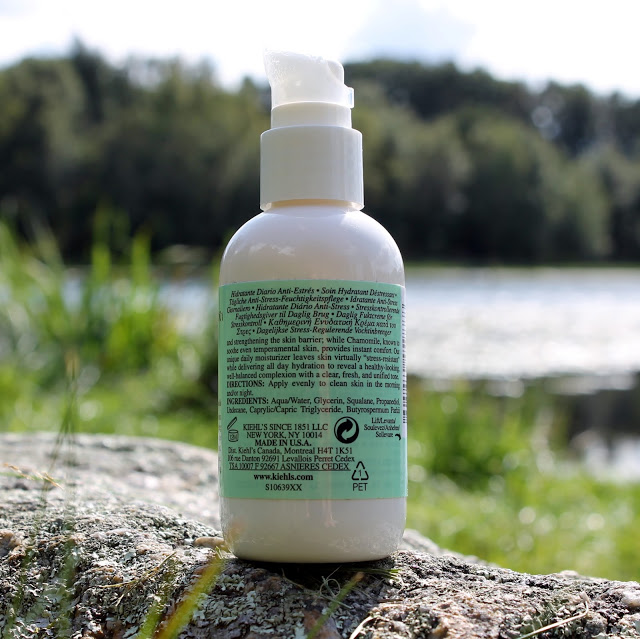 Kiehl's Skin Rescuer Texture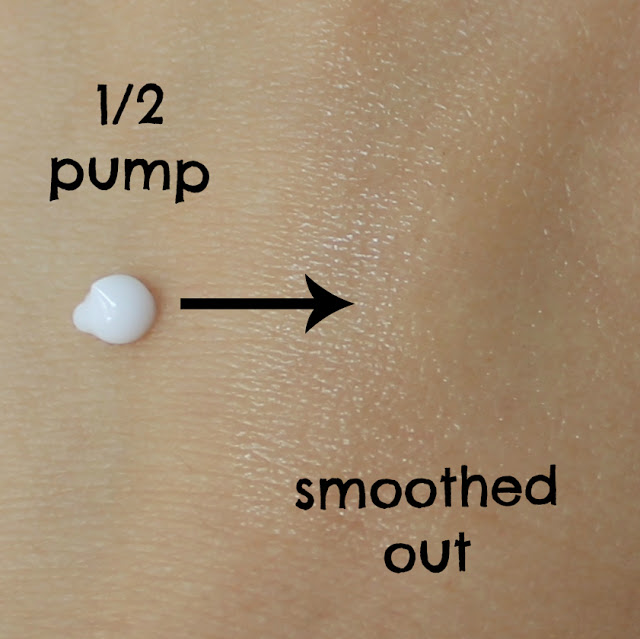 Kiehl's Skin Rescuer (75ml/£29.50)
Product Description:
"Highly
efficacious formula clinically demonstrated to reduce the visible signs of
stress on skin – skin fatigue, de-hydration, blotchiness and redness. Addresses
both the short-term visible signs and long term premature aging effect that
stress can have on skin. Clinical results showed that 100% of those tested
showed a significant improvement in overall skin quality, dryness and
blotchiness. The formula with Rosa Gallica Botanical Extract helps minimize
skin's visible response to stress. Mannose, a barrier protecting rare sugar,
shields and helps maintain skin to promote recovery."
My View:
(Smell:)
I always start my view by describing the smell of a product, but I find it very difficult putting a scent to this moisturiser because the scent is very weak and it wears off after a few seconds. However, during those "few seconds" I can make out a calming, natural botanical smell. (
Texture:)
The texture is quite creamy, but it spreads easily and gave my skin a glossy finish. I would say that the texture is very similar to
Balance Me Wonder Eye Cream
, reviewed last week. This cream does not disintegrate when rubbed in, which is an important factor I look for in a face cream.
(Effect:) the product description makes Kiehl's Skin Rescuer sound like a magical potion from fairy tale land. If you're looking for that magical potion (if it even exists), then you're looking at the wrong thing. For instance, if your skin was red before application, then it will most likely still remain red afterwards. What I'm trying to say is that, other than being a heavy moisturiser, the Skin Rescuer has no immediate effect.
The reason for why I opted for this one is because my skin was in a terrible condition about three weeks ago with dry patches, redness and a few faint lines. I don't know what happened but I blame it on the weather and spending too much time in front of a computer screen. So as expected, nothing happened after the first few days of application, but after using it for two and a half weeks, I feel that my overall skin condition has improved. I would say that my face is a lot smoother now because it helped to even out the flared surface. I still get redness every now and then, but less severe. However, I wish that this product is less oily because it made my face very shiny without tackling faint lines (that only I can see). In my opinion, this moisturiser absorbs easily but slowly so it will always be visible on the surface. For someone like me with combination skin, it's best to use the
Skin Rescuer
at night and let the skin replenish with help from Mannose, Rosa Gallica and Camomile, but someone with dry skin can probably use it during the day too. Overall,
Kiehl's Skin Rescuer
is great if you are looking for something that works in the long term.
Background: a small lake in Norway, which you probably don't know about. It took me a while to find a secluded, raised up platform (rock) in order to capture the tranquil setting without having to lie on the ground in the middle of the main path.
ga('create', 'UA-42357811-1', 'beautyfromthefjord.blogspot.co.uk');