I was invited to Lypsso Launch Party last Sunday as a
part of the Nuffnang blogging
community. Before going to the makeup party, I met up with some fellow
Nuffnangers at Goswell Road Streetcoffee.
The super fun and chilled pre-event meetup was organised by Jesse, who is basically
the leader of the nuffies.
When I arrived, I was greeted by
Jesse (
Hecticophilia
), Emma (
Bloomzy
) and Patricia (
The Juicy Glambition
), all looking gorgeous without makeup. Yes, it was a "go
without makeup" sort of party, so we could all get our makeup done there.
Seconds after I'd arrived, this girl who got on and off the same bus stop as me
popped up. Holly (
Petit Promise
) and I came in the same direction, but little did we know that
we were going to the same event! It was pretty much a round-the-table
conversation, where we took in turns to introduce our blogs and ourselves. Before
long, Sarah (
Sarah's Beauty Emporium
), Emma and Emily (both @
Em and Them
) all arrived at pretty much the same time. We ended
up with another round of introduction followed by blog-card swapping.
The conversation at the table
flowed very well. We started with something that resembles a Q&A session, like the one
you have at school. In this case, Jesse was the teacher and we were her
students. We took in turn in answering questions like "
why did you start
blogging
" and "
who inspired you
". It was followed by a "show and tell" session
of our favourite beauty products, but of course, I forgot to bring mine (
Eden Organic Care Avocado Oil
, of course).
However, I did have my favourite lipstick (Oriflame Triple Core Lipstick) with me, so that's what
I showed. 🙂
We then headed to the Lypsso Launch Party at Ember Cocktail bar, which was 10
minutes away. Upon arrival, we all (I think) registered for cleansing and makeup. It took a bit long because there were eight of us, but waiting wasn't all that bad when
we had each other to chat to. After registration, we took in turns to get our
before pictures taken.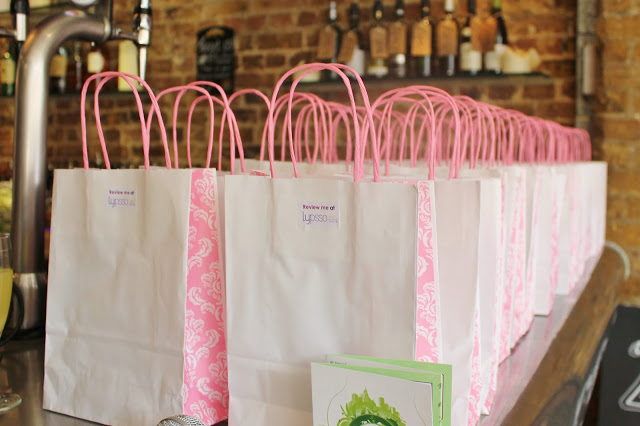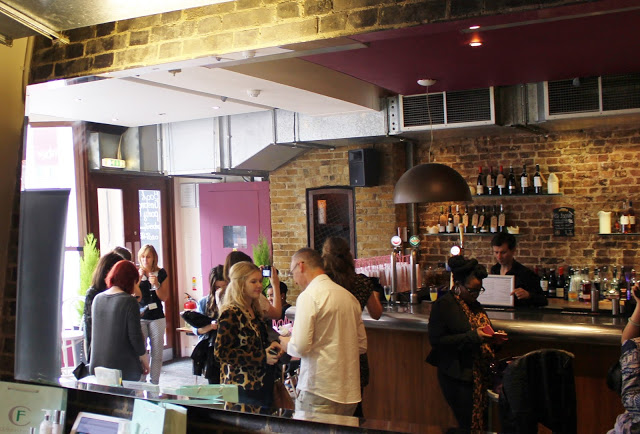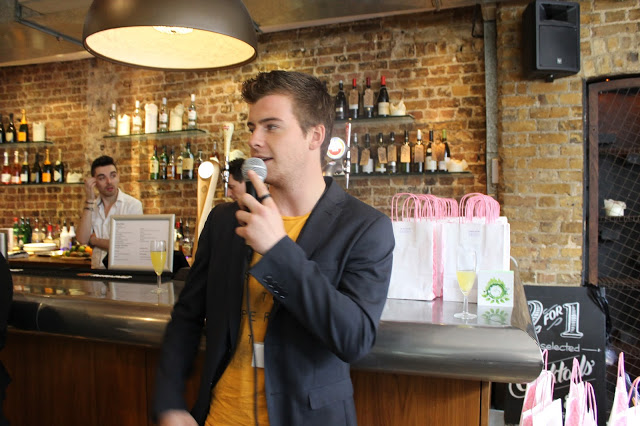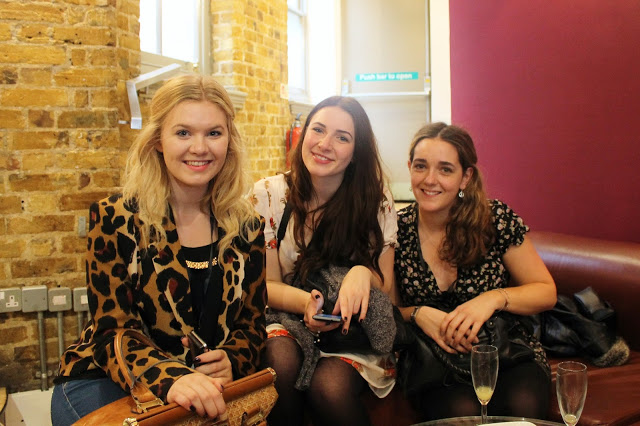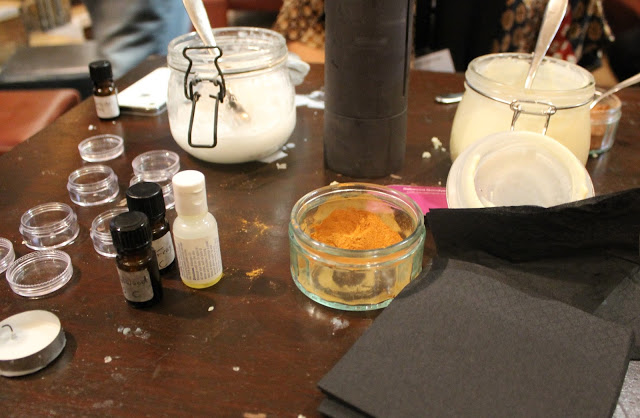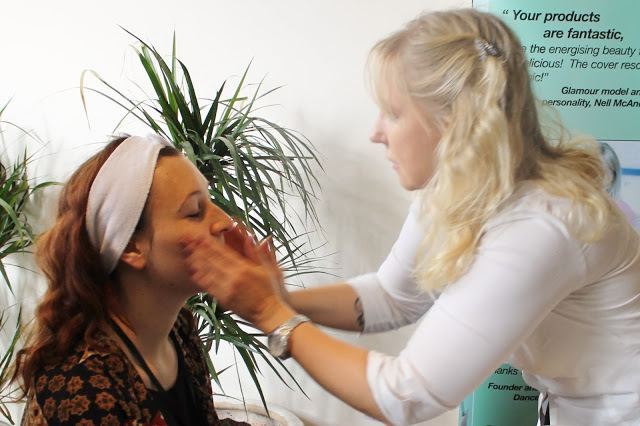 There were lots of things to do
at the event including a natural lipbutter workshop, beauty quiz, brands meet
& greet and lots of mingling. Not the mention getting our makeup done by
professional makeup artists.
The cleansing stand featured Claudia Fallah, which is a natural
brand with lots of interesting products including Herbapeel and Cover Rescue.
My skin felt fresh, bright and moisturised after ten minutes of cleansing.
My makeup was done at the Lavera counter, and I must admit that
it looked cool but it's not the look I was looking for. Yes, flicked eyes and
pale lipstick look awesome, but maybe not on small pointy eyes. Oh well, my skin looked flawless though. I don't
blame the makeup artists, I just have "difficult" eyes to work with. It's
happened many times in the past.

Anyways, even though I didn't "wear my look", I still enjoyed the rest
of the event. Most of the Nuffnangers stayed until the end, which meant that
the event was a success! I think it was around 6pm when we left, that's like 5
hours of fun filled makeup and skincare chats.
Stuff to Review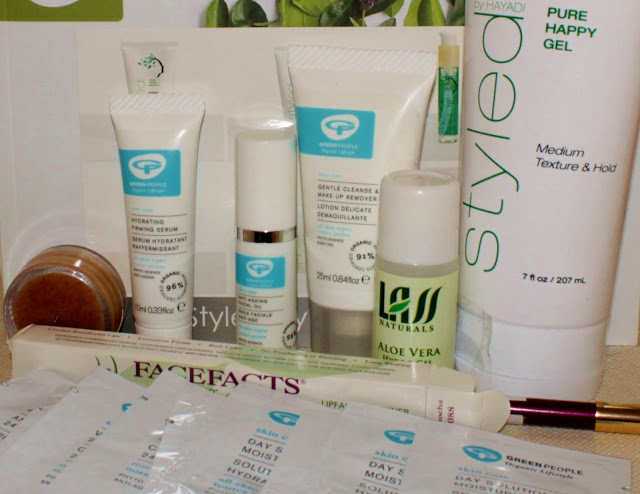 Additional Note
"At Nuffnang, bloggers generate income through blog ads placed by various brands, and become part of a close-knit community through a vast range of exclusive events and contests we organize and support, especially for you. A community for bloggers by bloggers, Nuffnang strives to keep the local blogosphere growing."
"
Lypsso
is the first non-biased meeting point for beauty users, professionals and companies to exchange ideas and information about beauty salons, treatments and services, natural and organic beauty products and professional beauty equipment.
"
;