Yay! Yet another event!
#RushBloggerMeet
is a much talked about event on Twitter. The event was organised by Becky (
Lipgloss and Lashes
) and Laura (
Lauzzenger
) at the
House of Rush
in
Picadilly
. I went alone, and I was a little bit surprised when
I arrived because there was hardly anyone there. However, I was
kindly greeted by Laura and Becky when I walked through the glass doors. Someone working there offered to take my
jacket, how nice. It's all about first impressions these days,
haha.
Anyways, I found out that most of
the event happened upstairs. There's an upstairs? How exciting! The upstairs
salon was at least four times the size of the downstairs area. The first thing I
noticed when I got to the second floor was the big beautiful chandeliers and the posh looking interior design. Rush is
known for hairdressing, so the hair dressing section took up most of the
upstairs areas. Nonetheless, there was a whole wall dedicated to hair products,
mainly from the big famous brands like L'Oreal and Shu Uemura.
Like usual, I recognised and said hi to
bloggers I met from previous events. One of the women working at
Rush

came and chatted to Rachel (
Beauty Queen UK
) and I about our hair conditions. She spent ages
talking about
Rush
and recommended us loads of products according to what we
wanted to achieve with our hair. Just as we stopped chatting, the venue felt super
empty. Everyone was going towards this secret "passage", so it's only natural
to follow, right? Don't worry, there was nothing dark and secret about it! It's
a section filled with treatment rooms, where you can get facials and massages.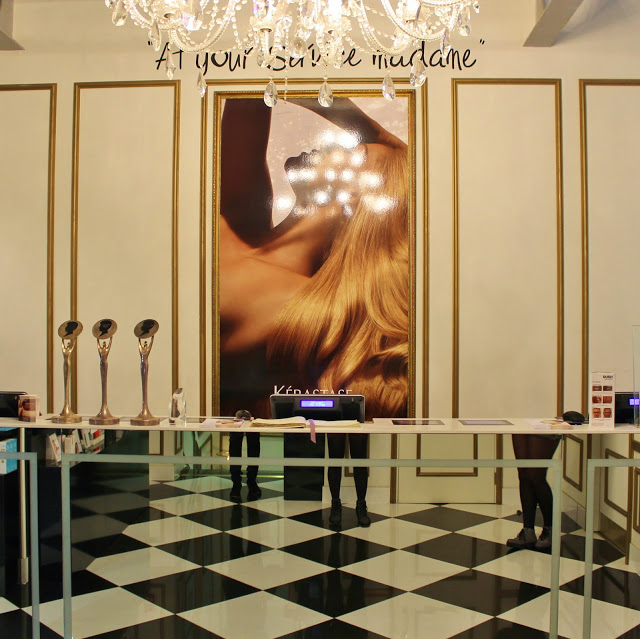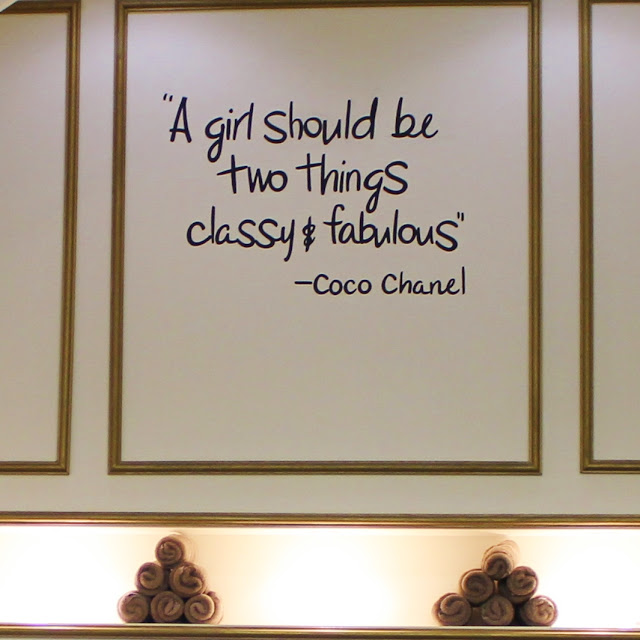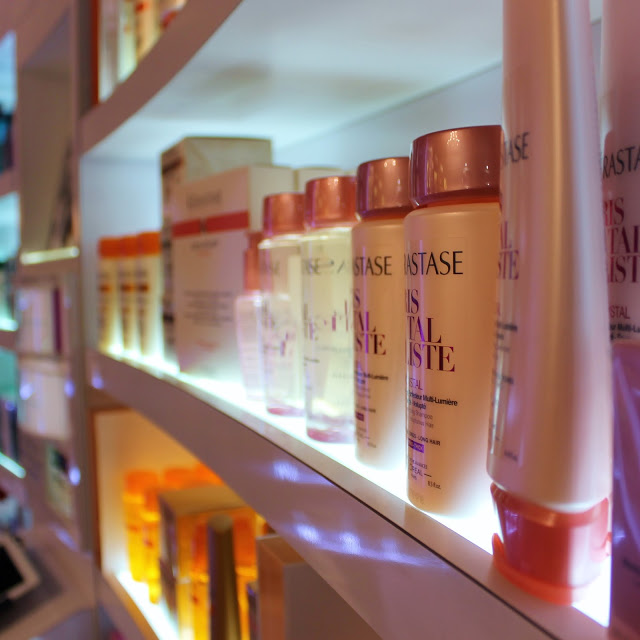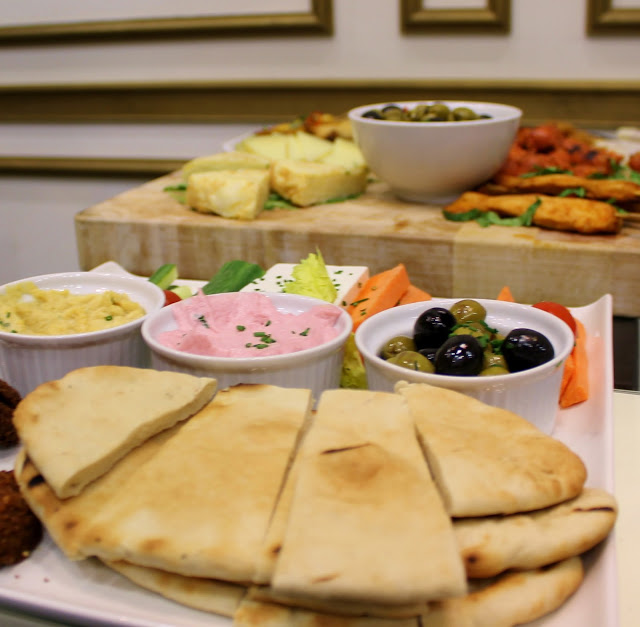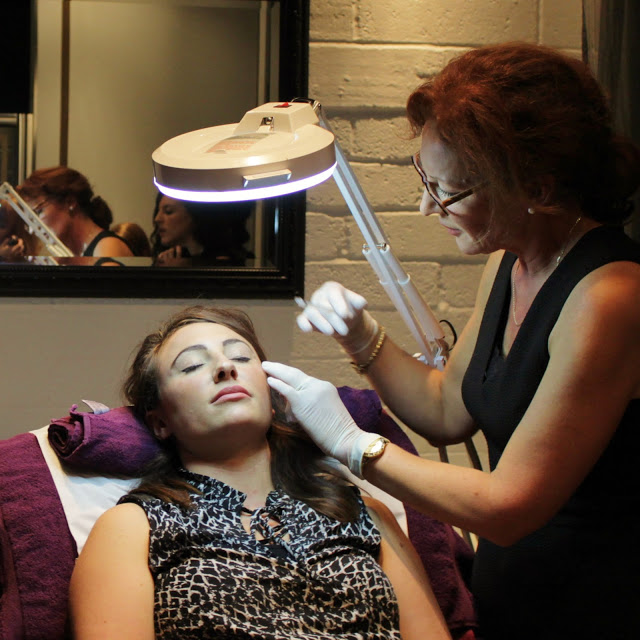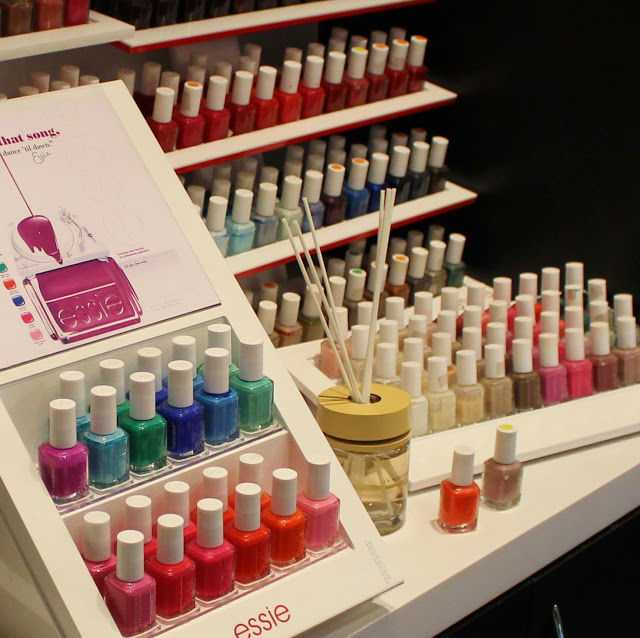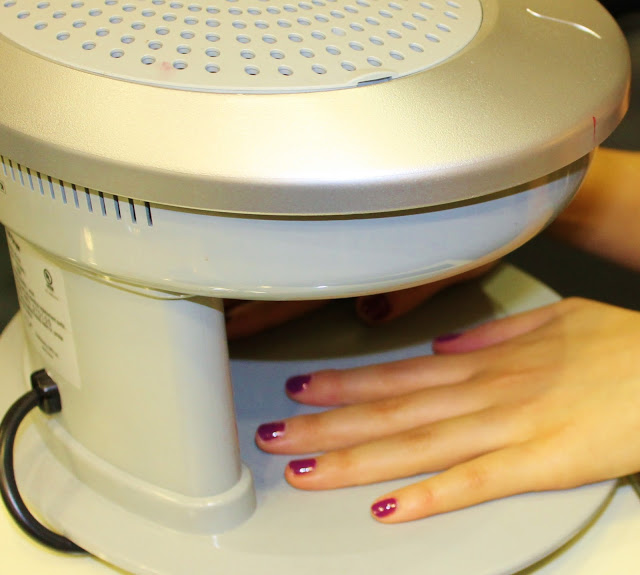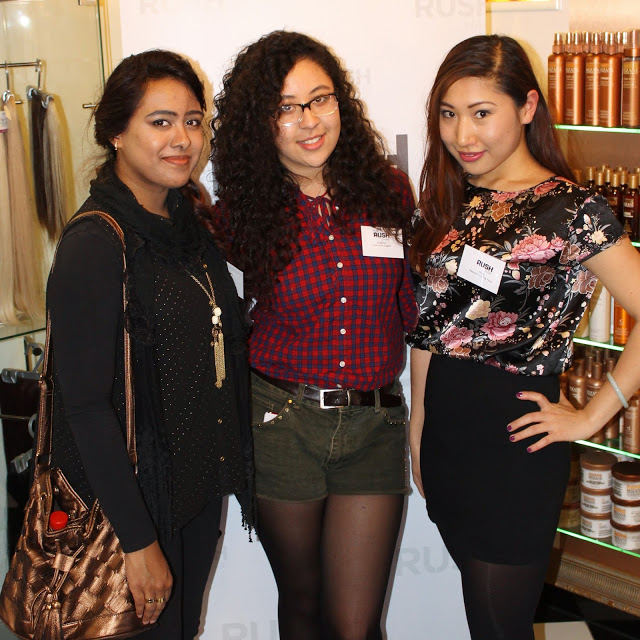 Everyone went to see a Botox
demonstration, which is not something you see every day! I think the
demonstration took about half an hour, where most of it was advertising how
great Botox is! The girl who had her inject done was around 24, but she started at
the age of 18! There was, however, no mention of side effects, which makes me even more skeptical about this treatment. I don't think it's something I'd consider at this age.
After the demonstration, the
party slowly moved from upstairs to downstairs. I met Angelica (
Love From Angelic
), who
I've been chatting a lot to on Twitter and we got along really well! After
meeting many beautiful bloggers, I finally got around to get my nails
done. I went for a purple OPI colour and I'm currently sitting here thinking about how long it's
lasted! Whilst waiting for my nails to dry, I met Sheen (
Golden and Sheen
), another blogger I've
been interacting with on twitter.
After waiting 10 minutes (that
must've been enough!!!) for my manicure to dry, I met and swapped cards with
even more bloggers! It was nice to see some familiar faces incl. Sarah (
Sarah's Beauty Emporium
), Zoe (
Face Value Beauty
),
Kat (
Tales of a Pale Face
) as well as meeting new ones; Annie (
Epiphanniea
), Dani (
So Many Lovely Things
,), Sam (
Honey Go Lightly
), Anna (
Annie Mac
) , Sophia (
Beauty In My Mind
), Milly (
Mini Adventures
), Tijan (
Tijan Serena Loves
), Anna (
Anna Nuttall
) and Carima
Scrapbook Of All Sorts
).
Two hours went really quickly and most of us left feeling happy and content with our manicures and a list of blogs to check out.
My Mini Goody Bag.. can't see any Filofax (that's everyone's talking about) in there :'( :'(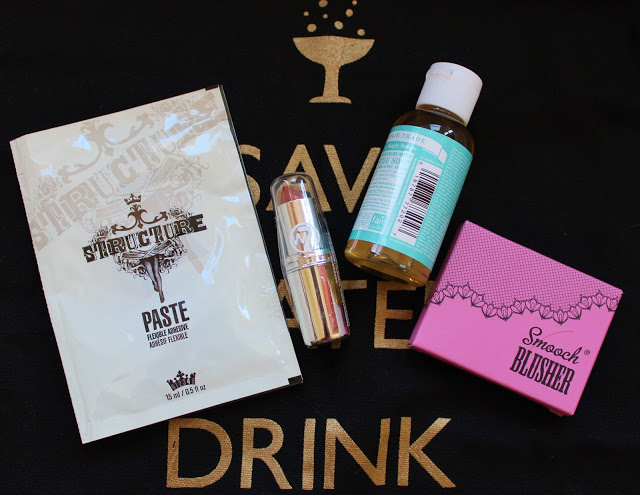 Rush Hair has kindly given all you readers this amazing offer/voucher code (expires: 31.10.13)!
20% off beauty treatment: BLOG20
50% off microderm treatment: MICRO50
Must be quoted when calling to book your appointment. Cannot be used in conjunction with other offers.
;