I skipped over last week's
Starting Off Project
because I hardly own any blushers. Well, I own two and I already reviewed one of them:
L'Oreal BB Nude Magique BB Blush
. This week's project is all about mascara and that I have a few of. I am not a makeup hauler, so I don't actually own that many mascaras. However, mascara is something I and probably most females, use every day. I love mascara because I have tiny tiny eyes and I feel that mascara really helps to open them up! Without it, I always look sick and tired.
Anyways, here the ones I currently own, but not necessarily my favourites. My favourite of all time is Lancome Doll Lashes, which I don't have at the moment.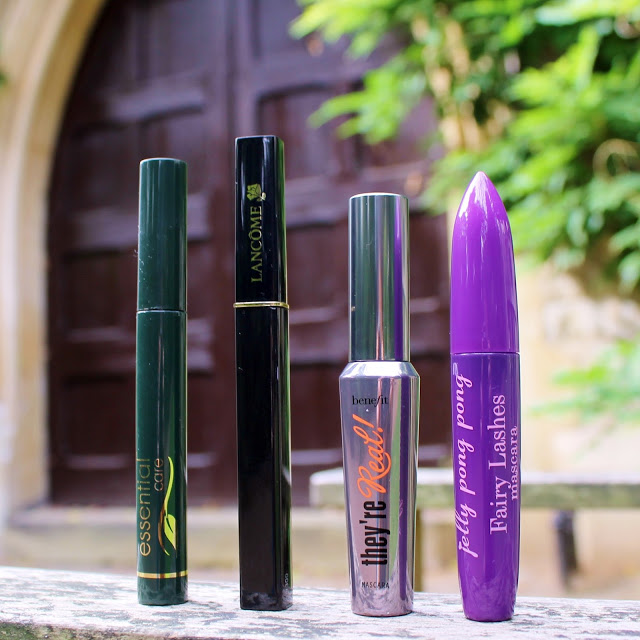 Essential Care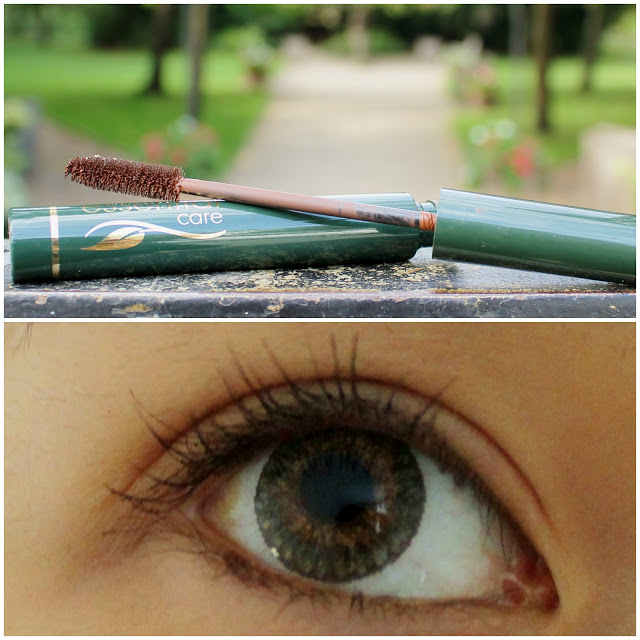 Essential Care Mascara (£17.50/7ml)
I received this mascara in the Latest in Beauty Boxes CEW Beauty Discovery Box. I was hoping for a black mascara, but I got the brown one. This is probably the first brown mascara I've ever used in my life because my eyelashes are black and I always opt for the darkest colour in the collection. To be honest, I hardly use this mascara due to its colour, but it works well as a conditioning base.

The Goods:
– 100% natural and 88% organic, first mascara certified by the Soil Association
– conditioning whilst making my lashes look natural and clump free
– the brush is soft and easy to control

The Bads:
– the colour isn't suitable for my lashes
– due to it's natural looking finish, it's not great for dramatic looks

When to use it?
– great for a super natural (not supernatural) "no-make" look
Lancome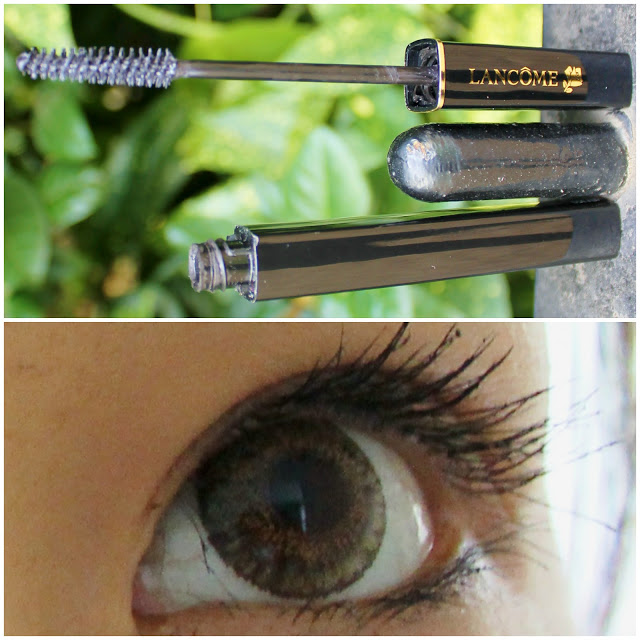 Lancome Definicils Macara (£22/10ml)
Everyone should know by now that Lancome has some great mascaras! It's been my favrouite brand for mascaras for years now. I got this exact one for Christmas, but I didn't actually start using it until this summer. It's a really light mascara, which is a big bonus during the hot seasons.
The Goods:
– good at keeping my lashes separate
– great for a defined, but natural look
– simple to apply, simple to remove
The Bads:
– a little expensive
– I can see some clumps, but I think it's because I've had it for too long 😛
When to use it?
– Now! Great for everyday looks, but I would wear it with an eyeshadow
Benefit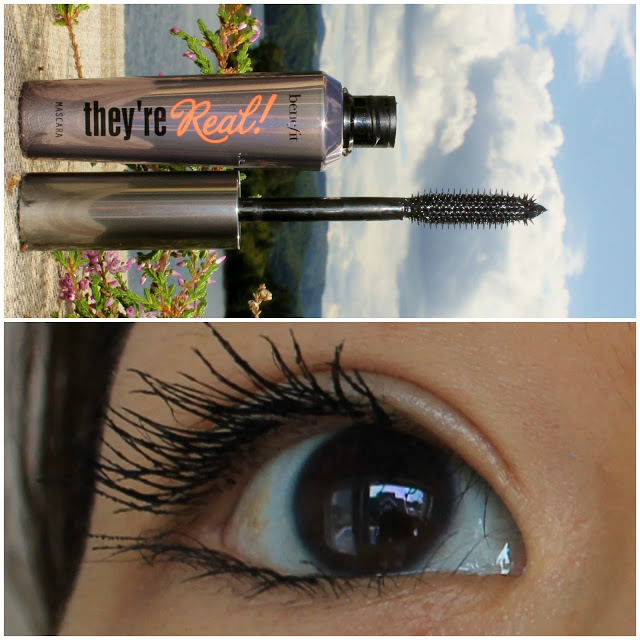 Benefit They're Real Macara* (£19.50/8.5g)
This mascara has been much talked about in the beauty world and it seems like that people either love it or hate it. I already did a very detailed review on this product, which you can read about if you're curious:
Benefit They're Real Macara
.
The Goods:
– defined and strong looking lashes
– great at volumising and lengthening
– really opens up my eyes!
The Bads:
– the general complaint is that it's difficult to remove, but it's not that bad if you use the right makeup remover
– smudges very easily
When to use it?
I usually opt for it when I want a more dramatic look, or when I'm too lazy to wear eyeliner and eyeshadow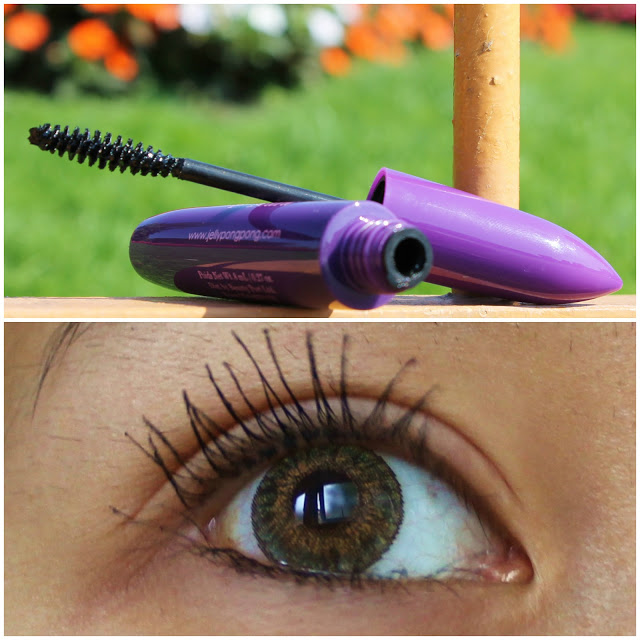 Jelly Pong Pong Fairy Lashes Mascara (£15)
I got this in my
May Glossybox
(don't click on it, it's my first post!), and I must say that I'm rather intrigued by the name and the cute packaging!
The Goods:
– keeps my lashes lengthened and separate
– beautiful clump free finish
– water resistant and smudge free
The Bads:
– if you think They're Real Macara is difficult to remove, then you'll hate this one because it comes off in clumps
When to use it?
I know it's difficult to remove, but so is every other waterproof mascara. I didn't like it before, but I'm currently using it quite a lot because it's got one of the best smudge free, water resistant formulas. Great for the English weather!