Beautiful hair? Yes please! The brand I want to talk about today is: THX Total Hair Experts, that specialises in hair styling tools and is exclusive to Tesco Direct. I always buy my beauty electronics from Boots or brand website, so getting a hair dryer from Tesco never really crossed my mind. I associate Tesco with food and more food and even more food! But now I know what I can things delivered to my local Tesco store from Tesco Direct in less than 24h, which is good to know for the future!
After scrolling through the THX Total Hair Experts' homepage, I've concluded that their styling tools are super duper whooper affordable, long lasting and great in quality. So I'm really happy that I got the opportunity to review one of their best selling products.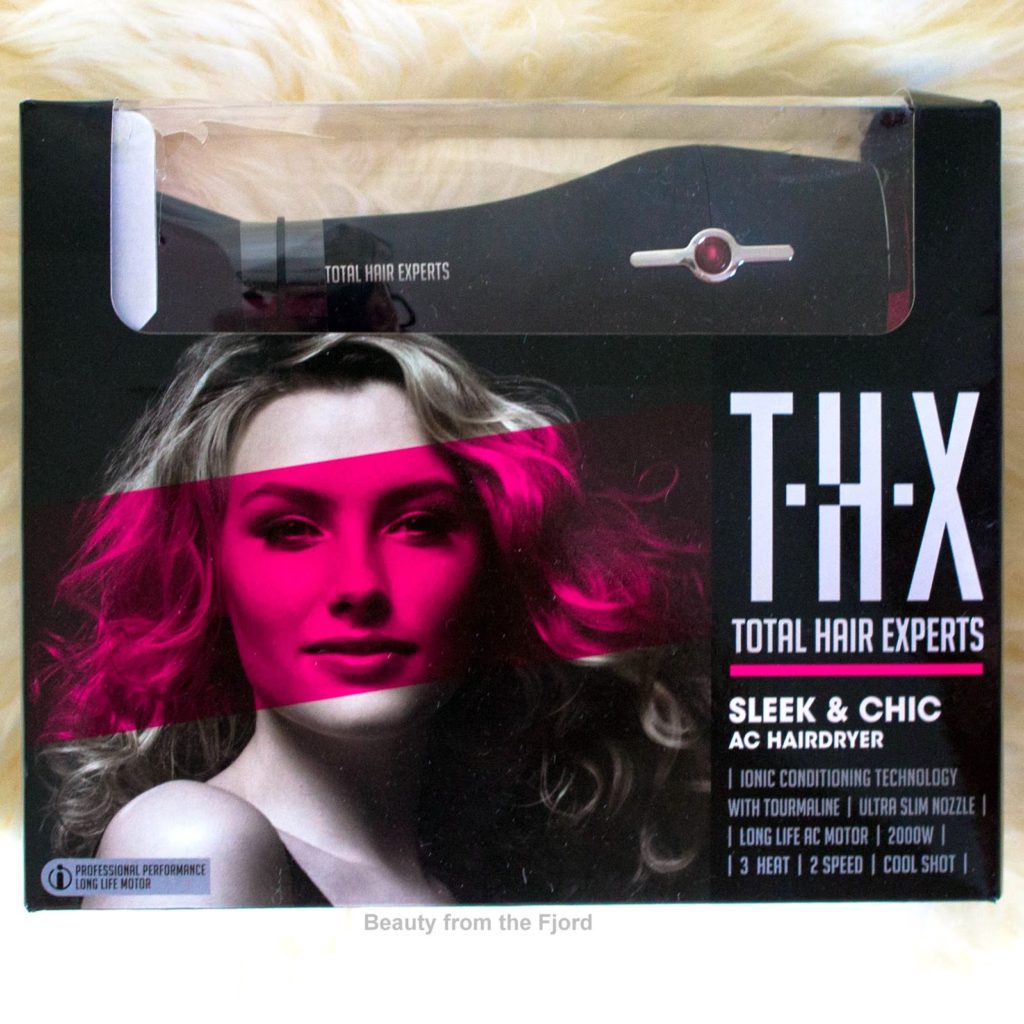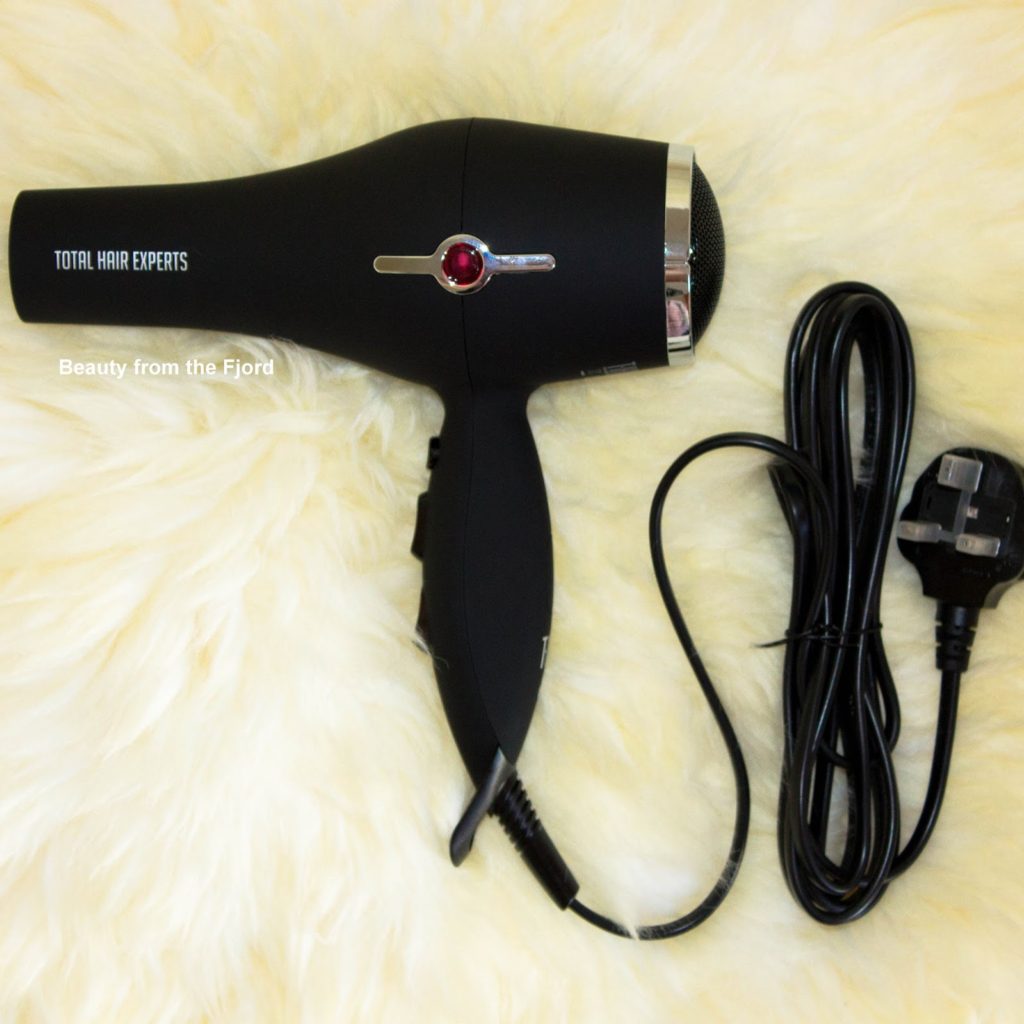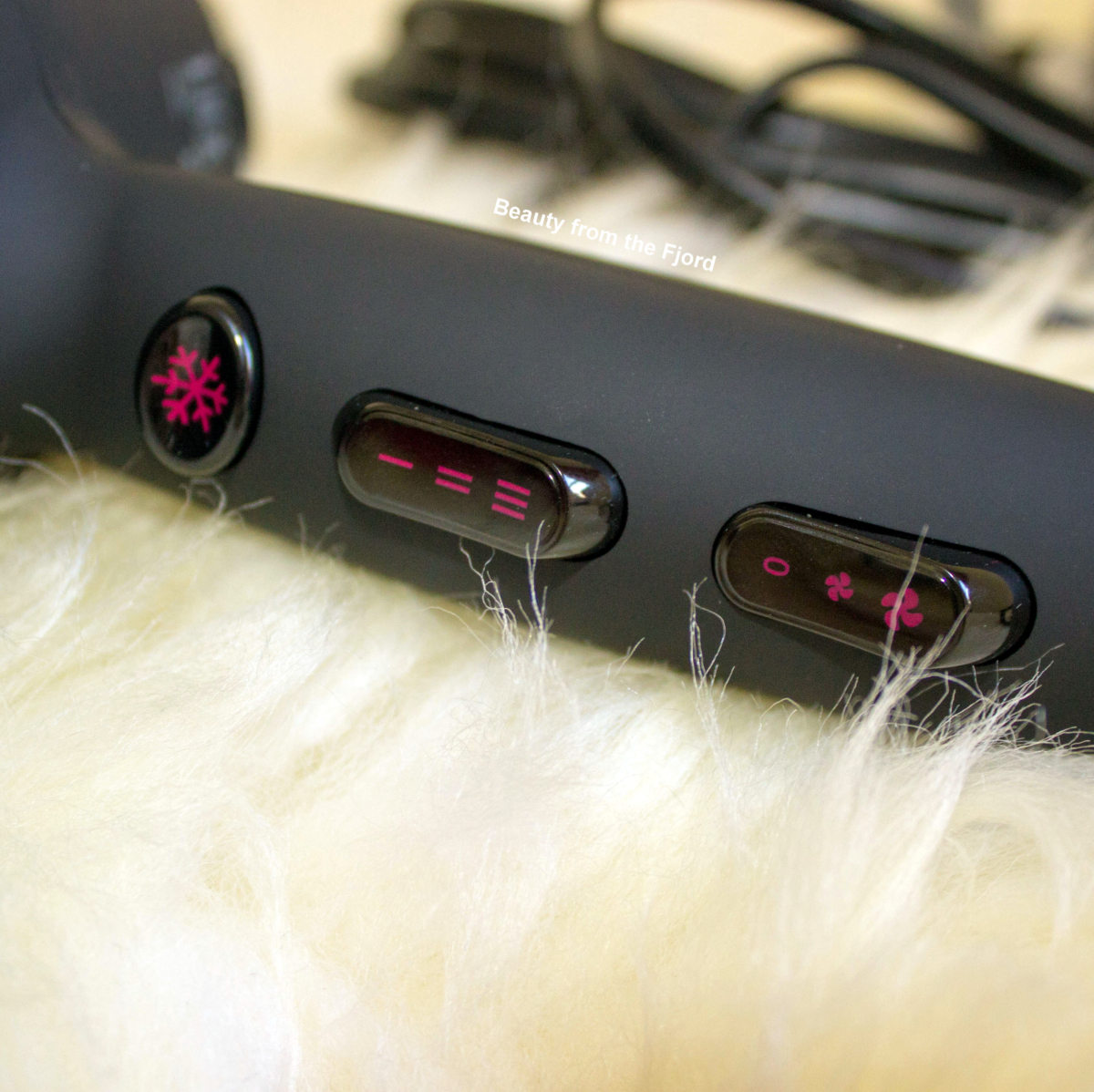 Product Description:
"With an AC professional motor, 2000-watt airflow and ionic ceramic technology not only do you get a dryer that does the job fast, but one designed to give a beautifully high shine finish while it works. The tourmaline technology with two speed/three heat setting options and concentrator nozzle will give precision drying, reduced static and see off frizz for sleek results that last."
My View:
As you can see from the picture above, the packaging came a little damaged (plastic bit), but the hair dryer itself remained scratchless. My first impression of THX Total Hair Experts Sleek and Chic AC Dryer was how beautiful it looked. It's certainly got a sleek and chic look to it! I thought the material of Sleek & Chic AC Dryer is very different from the usual shiny plastic you associate with hair dryers. It has a smooth matte looking surface finish that does not only look good, but it's also nice to touch! I love the details of this design, especially the pink pilot light, the matte surface finish and the slim looking nozzle.
THX Total Hair Experts Sleek & Chic AC Dryer comes in three heat settings (cool, medium, hot) in addition to a cool shot setting. There are also two fan speed: low and high. Since the buttons are in the middle of the handle, Sleek & Chic AC Dryer is suitable for both right and left handed users. Additionally, it's got a comfortable grip and weighs approx. 0.85kg. The concentrator nozzle it comes with also helps with styling and de-frizzing due to a direct airflow.
On a low speed and high heat setting, it takes me less than 5 minutes to go from "just got of the shower" hair to fully dry hair. On low speed cool is similar to cool shot, medium is room temperature and hot is burning hot. However, on a high speed setting, the temperatures are complete different, possibly 20 degrees C higher in each heat setting. I did find the cool setting rather useless because it's just another version of cool shot. Nonetheless, you can play around with it and find the setting that's most suitable for you.
What I do love about Sleek & Chic AC Dryer is that it always makes my hair look extra sleek & chic & shiny with this ionic ceramic technology! Have you tried anything from THX Total Hair Experts? Let me know in the comment below if there's anything you recommend from them. 🙂
*This item was sent to me for review