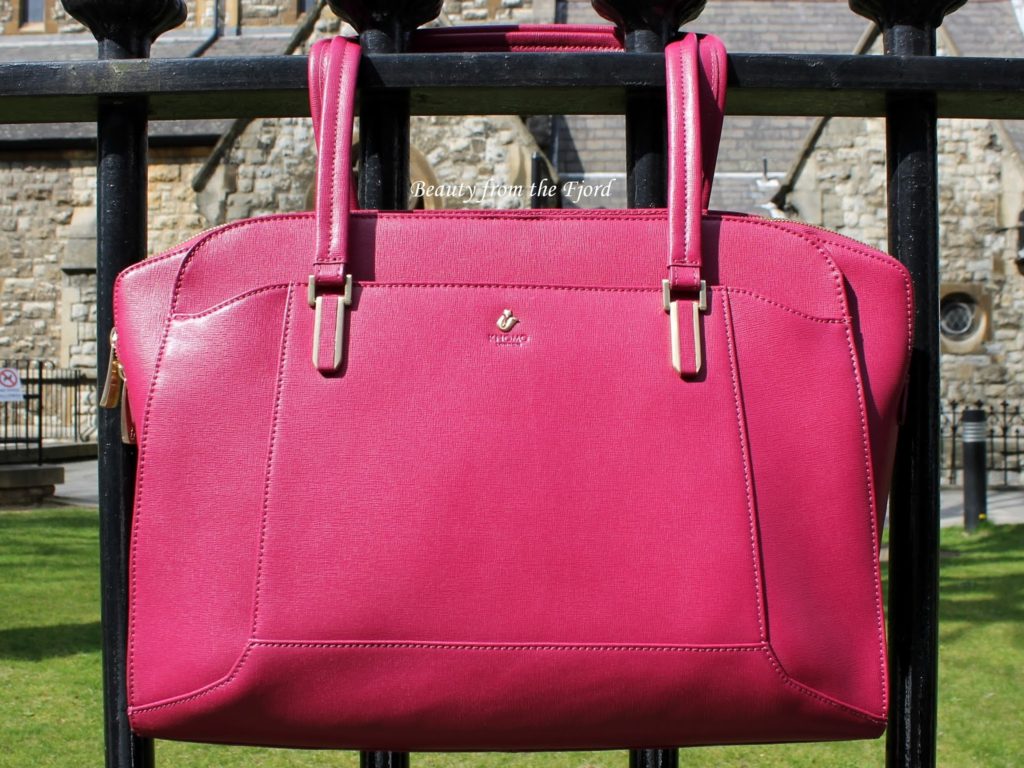 The brand Knomo was first introduced to me at a Bloggers Love event exactly two months ago, I believe. Since then I got to know the brand quite well and now I own three items from Knomo: two bags and an iPad cover*! I bought the two bags at a Knomo sample sale a few weeks ago. Their bags are rather pricey, but the majority of their products were discounted by 70% at the sample sale. I wouldn't say that I bagged myself an amazing bargain because the bags I bought were a little dusty and I had some trouble with the straps of one of them. Although they're not perfect, they're certainly wearable and make a "convenient" fashion statement!
I would describe
Knomo
as a brand that combines technology with fashion! Good quality laptop bags, laptop sleeves, iPad covers and phone casings with style are definitely on the menu! The bag I fell in love with from "the menu" was
Galactic
. However, they didn't have it at the sample sale and I'm not ready to pay £295 for a bag just yet. So instead, I got a
Wigmore
from the
Marylebone
collection for £75.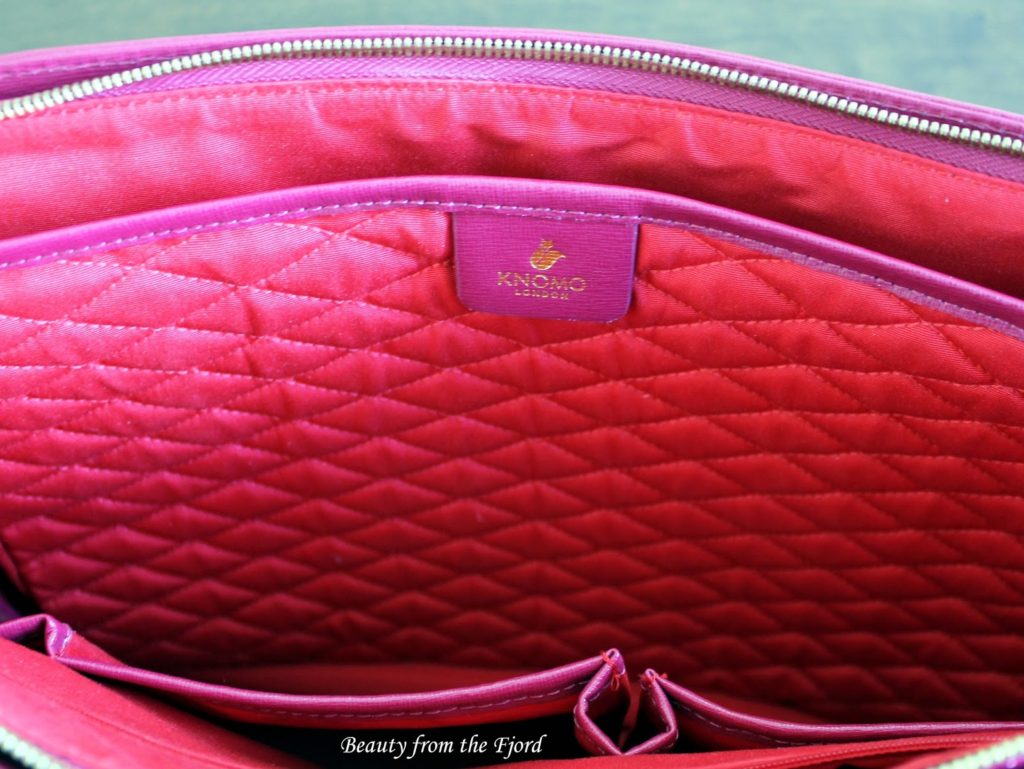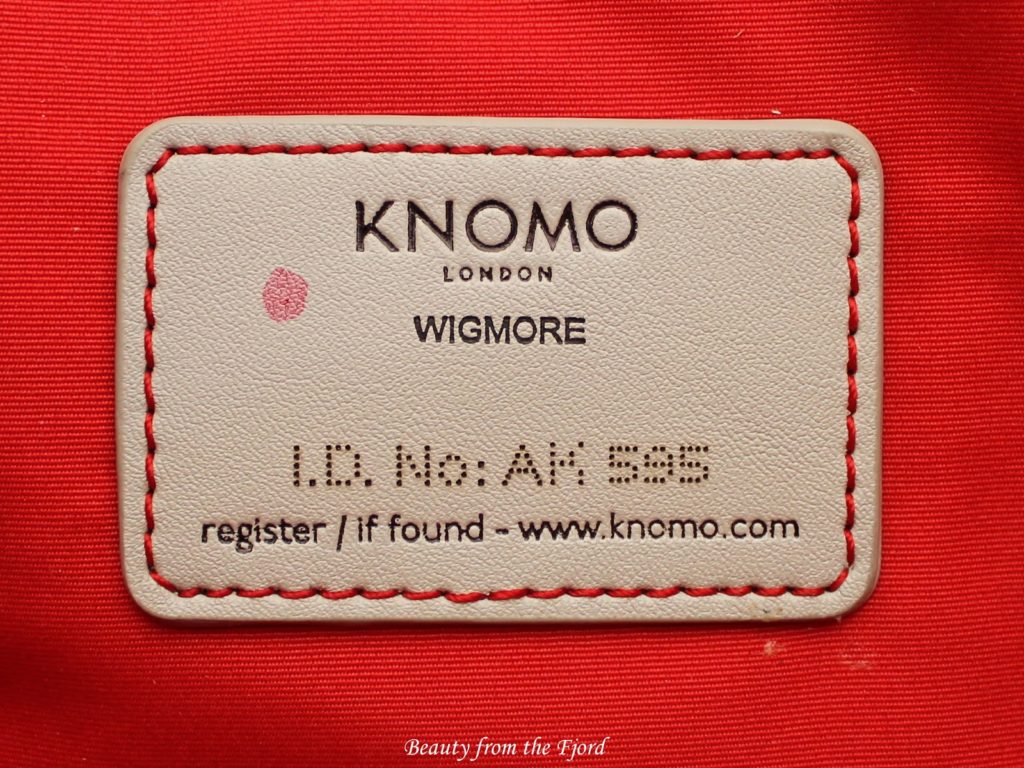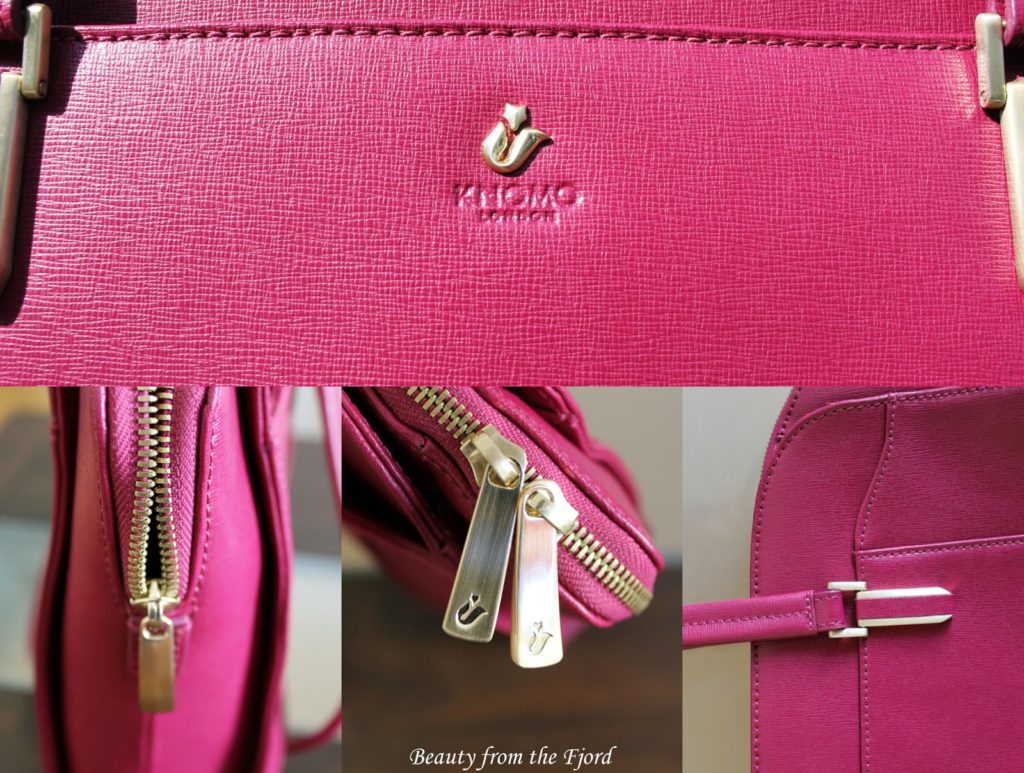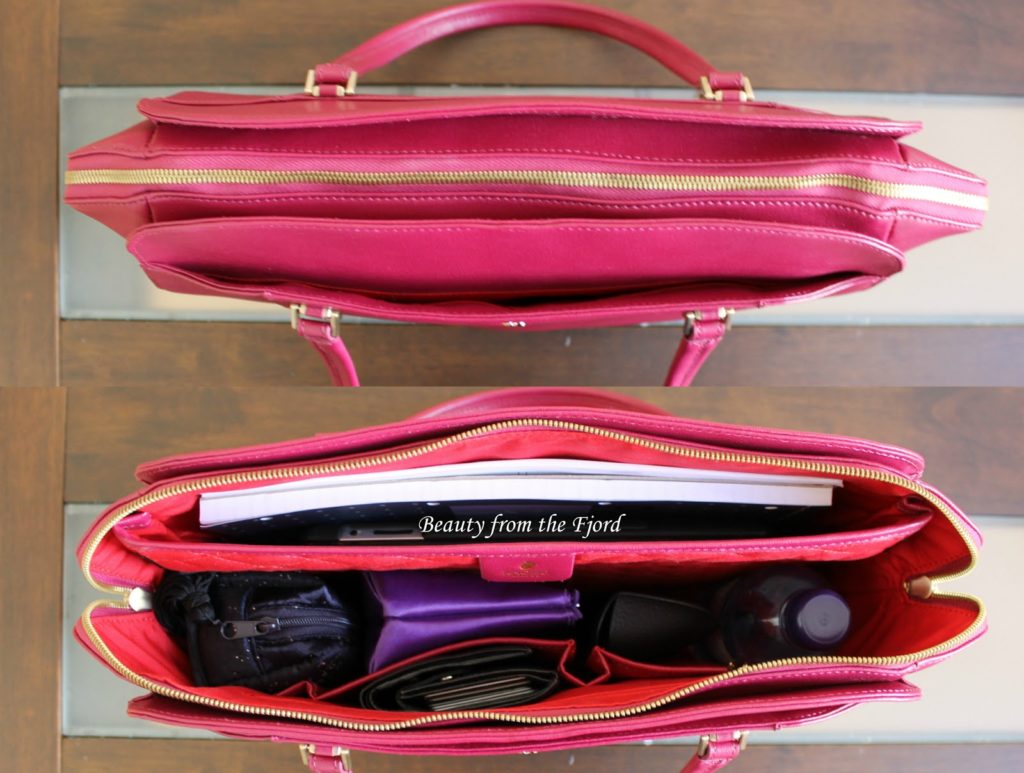 "Stylish and textured Saffiano leather is not only on-trend for this season, but also hard-wearing and durable, which is why we've chosen it for our NEW Marylebone collection of women's bags."
Finding a decent laptop bag has always been a troublesome task for me. I remember that the first laptop bag I owned came with my first ever laptop. You know, one of those chunky laptops that weighed 5kg! The bag wasn't pretty either, it was chunky, boring and it looked better on my dad than me! The second bag I had was a large sporty looking laptop bag in a shiny blue material! After that, I went for a baby pink rectangular bag with hot pink flowers, which looked like an excessively large lunchbox belonging to a 5-year old. By this time, it struck me that I might've been the most unfashionable teenager at my school. Hence, the "pretty" laptop bags were out of the picture and I opted for fancy backpacks and jumbo handbags.
Fortunately fashion and technology evolve together and it's increasingly common to see a junction where the two meets. For instance, wearable technology and innovative fashion designs are constantly in the news! I believe, Knomo is a forerunner in this area. No one would've guessed that the bag above is a laptop bag with seven compartments, if I didn't tell them.
As you can see, the Wigmore bag is very long and slim. It's a loose fit for my 14″ laptop (not shown in the picture above), which is great because it allows me to carry other important documents too. The last picture is my current daily content (clockwise spiral from top left): sunglasses, makeup bag, keys, notepad, lecture notes, iPad (with a Knomo cover*), pencil case, water bottle, wallet, "money pouch" and headphones.
I've also travelled with this bag and I can fit both my laptop and iPad in it at the same time if I take out the water bottle and pencil case. Besides, the one things I absolutely ADORE about this Wigmore bag is the number of compartments of the RIGHT SIZE it has. No more embarrassing episodes of not finding my passport before boarding a plane or panicking at the till thinking that I'd forgotten my wallet.
Besides, if you're the person who worries about forgetting your entire bag somewhere (for instance on a taxi), then you can always note down the bag I.D. and maybe someone will be kind enough to hand it in.